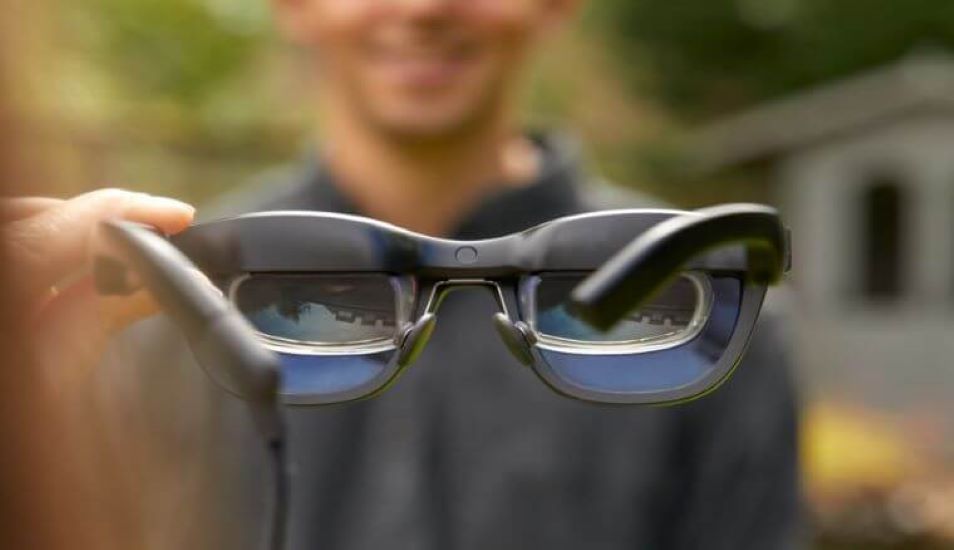 The News: XRAI Glass recently announced a public preview of its software and partnership with Nreal to create consumer-ready smart glasses that can read speech in real-time through closed captioning. This is an excellent move to showcase just how extended reality can help create environments that are more inclusive. Read XRAI Glass Press Release for more details.
XRAI Announces XRAI Glass Technology, Offering XRAI Smart Glasses for the Hearing Impaired
Analyst Take: XRAI Glass's XRAI Glass software converts audio into a subtitled version of a conversation, which can then be seen by the user by way of their smart glasses. These smart glasses, which are designed to make life easier for the hearing-impaired, underscores one of the key pillars extended reality, which is figuring out ways technology can solve everyday problems that fit under safety and security coupled with a diversity, equity, and inclusivity (DEI) focus by companies today. A notable parallel where technology companies are trying to create more equitable experiences for employees is in the collaboration market. We are regularly seeing new features on multiple platforms being added, such as meeting transcriptions and subtitles on the screen, which are important advancements. Since we live in a global world with diverse workforces, and recognizing that not everyone sees, hears, types, etc. is an important step forward.
In the case of the XRAI Smart Glasses, the company is trying to create more inclusive experiences for the hearing impaired, which include individuals who have complete hearing loss or those who have enough loss where it impacts their ability to follow along in a conversation or meeting. In the United States alone, about one in eight people, or 13 percent of the population 12 years and older, have hearing loss in both ears, based on standard hearing examinations.
In the case of XRAI Glass technology, the user can wear the smart glasses which are tethered to their handset device and will see text in real-time move across the smart glasses when they are communicating with someone in a conversation or everyday life. Thus, rather than relying only reading lips or other visual cues such as sign language, the user will be able to either work without or augment those cues and see the conversation in real-time, alleviating some of the stress of missing out. As much as I see these assisting the hearing impaired with one-on-one personal communications with friends, loved ones or colleagues, I also the XRAI Smart Glasses should be helpful in a number of situations.
Extended Reality: Safety, Security and Inclusivity are Key Pillars
For example, I see where the XRAI Smart Glasses will be excellent in situations where a hearing impaired user is out shopping and may have questions about or needs more information about a specific item. While wearing the XRAI Smart Glasses, the user can ask questions and by way of the smart glass technology, they will be able to see what the salesperson is saying in real time. For scenarios that require extreme attention to detail such as a fire or other emergency where confusion typically exists, the XRAI Smart Glasses could also pick up directions being broadcast over a PA system offering people proper directions to evacuate a building when time is of the essence.
Another area on the inclusivity front that I think these will resonate are in situations where users are at events, or in museums, at movies, etc. where hearing is sometimes challenging for people with normal hearing capabilities, and that is of course amplified for the hearing impaired. These XRAI Smart Glasses could go a long way toward making those experiences more inclusive and more enjoyable for all.
Wrapping it up, the XRAI Smart Glasses falls under one of my favorite pillars of extended reality (XR) that seeks to create products for safety, security, and inclusion.
XRAI Glasses Public Preview Availability and What the Future Holds for AR Glasses
The glasses will be available first in the UK market, available to purchase online by EE network customers for an upfront cost of £10 then £35 per month, or at EE stores nationwide for non-EE customers for a flat rate of £399. It's interesting that there won't be any initial cost for the software during the public preview, and then based on public feedback from these pilot users, a cost will be determined. Wider rollouts are expected to happen following the public preview, on other devices and of course in other markets.
The partnership between XRAI Glass and nReal's nReal Air (a Qualcomm partner) is exciting. nReal's cutting edge technology and line of consumer-ready glasses, combined with XRAI's Smart Glass technology is a winning combination. AR glasses are an attempt to improve the lives of the hearing impaired which I think is an excellent use case for propelling the XR category further in the future. In addition, I expect to see similar use cases around the safety, security, and inclusion category that could entice developers to build solutions around extended reality. Remember, extended reality is in the nascent stage and when people see use cases such as this, it stimulates creativity of what could be which is perfect for companies such as Qualcomm who created its $100 million Snapdragon Metaverse Fund for to be a launchpad for XR Developers, to spur innovation, and to attract and cultivate those ideas into reality.
Disclosure: Futurum Research is a research and advisory firm that engages or has engaged in research, analysis, and advisory services with many technology companies, including those mentioned in this article. The author does not hold any equity positions with any company mentioned in this article.
Analysis and opinions expressed herein are specific to the analyst individually and data and other information that might have been provided for validation, not those of Futurum Research as a whole.
Other insights from Futurum Research:
Qualcomm Launches $100 Million Snapdragon Metaverse Fund Designed to be a Launchpad for XR Developers and Spur Innovation
Meta and Ray-Ban Announce Smart Glasses Rolling Out in New Markets and Colors
Lego and Epic Games are Taking the Metaverse to Children by Co-Building Immersive Digital Play Space for Kids – Is this a Move to Entice Grownups to Follow?
Image Credit: PetaPixel
The original version of this article was first published on Futurum Research.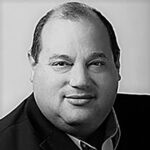 Michael Diamond is an industry analyst and foresight professional with 25 years of experience in the IT channel and market research industry. He is a route-to-market expert covering desktop and mobile devices, collaboration, contact center, ProAV, data center infrastructure, and cybersecurity. Prior to joining Futurum Research, Michael worked for The NPD Group as the sole industry analyst covering indirect channels, cybersecurity, SMB and vertical market trends, data center infrastructure (e.g., enterprise storage, servers, networking), ProAV and PCs. He has been quoted by media outlets such as Bloomberg, Kiplinger, TWICE, OPI (Office Products International), Apple World today, Dark Reading, Enterprise Storage Forum, Credit-Suisse, Footwear News, CRN (Computer Reseller News), Channel Futures and Into Tomorrow.  Michael has presented at myriad events including The Channel Company's Xchange, The Global Technology Distribution Council's summit, SMB TechFest and more.