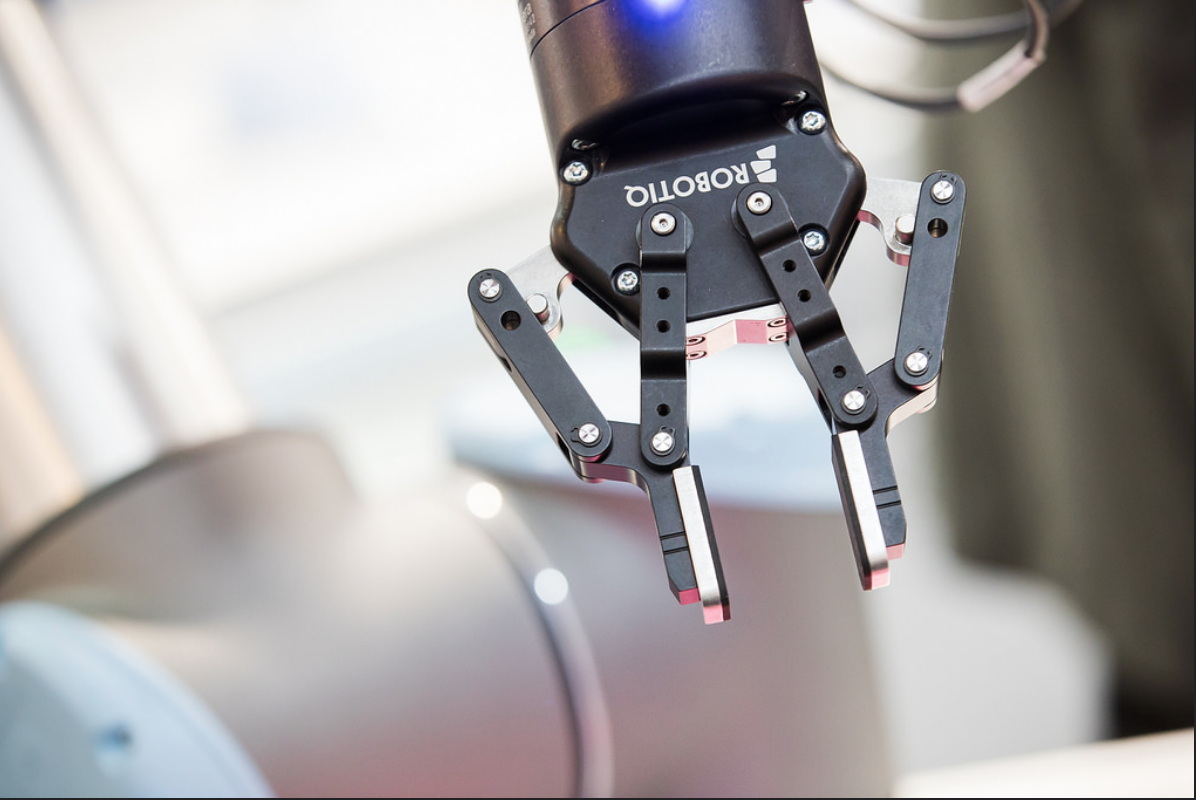 Automation has already started transforming industries. Studies show almost 40 percent of U.S. jobs are at risk for automation by the early 2030s. Jobs completed by Artificial Intelligence will have an impact that stretches farther than the work positions themselves. For example, as I mentioned in a previous article on Futurum, when automated vehicles threaten the roles of 1.7 million U.S. truck drivers, they won't just be putting those drivers out of work. They will be changing the nature of work for automobile insurance companies, maintenance crews, patrol officers and more – a seemingly small transformation with automation can have far reaching repercussions. In essence, automation has changed the workplace as a whole. While some facets of the workplace – namely client facing roles that require human interaction and departments that deal with a lot of problem solving- continue to remain immune to automation, the same cannot be said about the majority of the workplace. Here we will take a look at some of the departments that have been transformed by automation:
Human Resources
Human Resources professionals spend a lot of time doing tons of administrative tasks and paperwork. HR automation helps with certain processes; handling critical administrative tasks that are otherwise extremely time consuming. The effects of HR automation can be seen when it comes to organizing imported documents in searchable databases, archiving records, and making employee audits simpler by gathering information. Repetitive tasks are easily automated, allowing management professionals to create and update data and make different workflows available to different users, based on their role. Automation allows for greater productivity, freeing up time that would have been spent handling paperwork.  Onboarding is one aspect of HR that has seen significant automation, reducing the processing time for different documents required in this process from a few weeks to a few hours. In turn, professionals can spend more time with quality candidates and recruit candidates efficiently. Another area that has seen a rise in automation is payroll. Traditionally, payroll consists of spending hours or days entering payroll data. With automation, payroll can be completed in just a few simple steps. This helps staff dedicate their efforts on other beneficial duties such as working on strategies to help the company grow.
Marketing
According to the Aberdeen Group, back in 2014 nearly 70% of businesses were using a marketing automation platform or were currently implementing one. That percentage has only grown in the last three years. From its simple beginnings just a few years ago, marketing automation has morphed into varied and diverse marketing platforms. In fact, marketers using automation software have been able to generate two times the number of leads than those using traditional methods. According to a survey by Autopilot, they are also perceived by their peers to be two times more effective at communicating. In addition to these tangible monetary results, marketing departments that have shifted to automation are much more effective. As a colleague of mine mentioned in another piece on why marketing automation matters, automation software helps teams effectively target campaigns, nurture leads and track progress before delivering qualified leads to the sales team, especially when integrated with CRM. It allows a business to know more about its customers without really putting in the groundwork, reduce error, and scale up without an increase in manual labor. Consumers have become increasingly technologically savvy, and know exactly what they want. Their expectations on when, how and where to find products is made possible by MA, but is harder to execute with traditional marketing methods. Marketing departments recognize this and are increasingly moving to automated solutions, as the benefits far outweigh any negatives.
Sales
Sales is perhaps one of the departments where automation would be the most useful. By making otherwise mundane and time-consuming tasks seamlessly automatic, a significant amount of time can be freed for sales personnel to do what they were initially hired to do – sell. From scheduling sales appointments, sending follow up emails and tracking contacts, automation has widespread applications in any sales department. Sales automation allows for immediate access to order information, speedy deliverance of quotes and estimates, and quick execution when a deal is signed. Management tends to see the advantages of automating sales, thus owing to large shifts within sales departments worldwide.
Businesses are also finding that sales automation can improve customer service. In terms of CRM, automation can eliminate major sources of customer dissatisfaction by creating a centralized repository or each client's information. If a customer calls with questions or complaints about their order, all this information is easily accessible by the salesperson, saving time and increasing the value of the salesperson in the eyes of the customer. On the company's side, this allows salespeople to quickly and efficiently deal with customer problems, reducing the time spent dealing with complaints, thus increasing the time they have to sell more products, reach prospective clients, and improve customer satisfaction and loyalty. While a sales department can greatly benefit from automation, there are some facets within this department that will continue to remain immune to automation, as I mentioned above. Mainly, this is because customer service requires human interaction – it is not a norm, but a necessity. Even though the department as a whole is experiencing and will continue to experience changes due to automation, it is important to keep in mind that there will still be an irreplaceable need for human oversight and interaction.
Data
We've all read plenty of articles about the rise of big data and data analysis. Its utility in marketing, sales and more has been proven by a plethora of studies. But those concise data reports that help management make decisions are a result of hard work and long hours on the part of data scientists, mainly because data analysis involves a lot of grunt work. Enter data automation – automation can perform some of tasks necessary to analyze data, freeing up time for data scientists to utilize in other ways. This is perhaps the most demonstrable benefit of automation in terms of big data. Automation also enables scientists to build and test predictive models more quickly, thus providing tangible results and insights in a timely fashion. Data automation software allows your company to spot trends as they emerge, enabling management to immediately respond to changes in the marketplace. Management sees the value in keeping a step ahead of competitors who don't use automation, thus contributing to a massive shift towards the same within data analytics departments.
Suffice it to say that automation has transformed the way major departments operate. Increasing efficiency, saving time, and supporting and enhancing existing processes, are just a few of the overarching benefits that automation provides across departments. Due to this and more specific advantages like the ones detailed above, automation will continue to change the process of workplaces, as we know them.
Photo Credit: Bildmaterial untitled exhibitions gmbh Flickr via Compfight cc
This article was first published on FOW Media.
Daniel Newman is the Principal Analyst of Futurum Research and the CEO of Broadsuite Media Group. Living his life at the intersection of people and technology, Daniel works with the world's largest technology brands exploring Digital Transformation and how it is influencing the enterprise. From Big Data to IoT to Cloud Computing, Newman makes the connections between business, people and tech that are required for companies to benefit most from their technology projects, which leads to his ideas regularly being cited in CIO.Com, CIO Review and hundreds of other sites across the world. A 5x Best Selling Author including his most recent "Building Dragons: Digital Transformation in the Experience Economy," Daniel is also a Forbes, Entrepreneur and Huffington Post Contributor. MBA and Graduate Adjunct Professor, Daniel Newman is a Chicago Native and his speaking takes him around the world each year as he shares his vision of the role technology will play in our future.