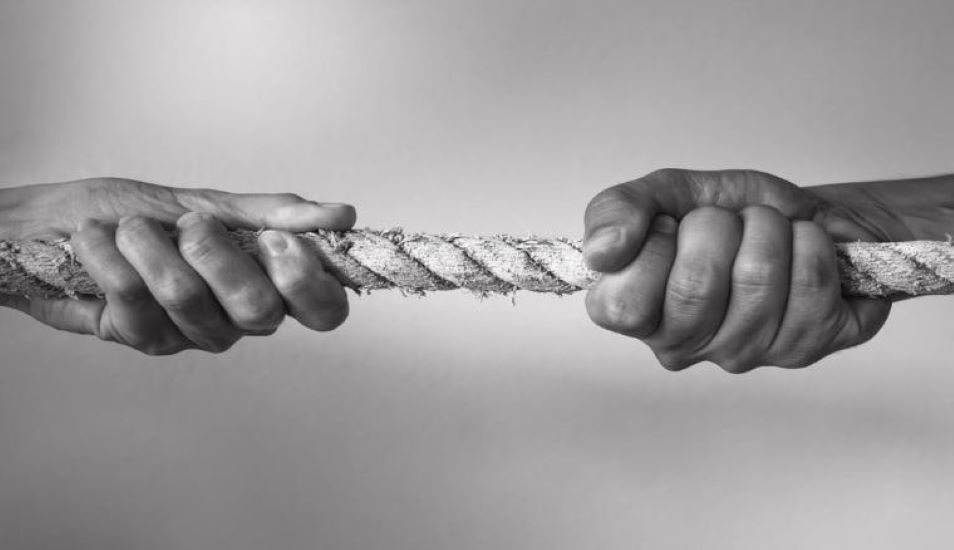 The role of the CMO. It isn't easy. In fact, in 2021, it's probably never been more difficult. In 2019, the average tenure of a CMO had fallen to just 43 months. This already shortened time in the role was pre-pandemic, and we all know how much that has changed things. Companies around the world are dealing with not just digital transformation and growing customer expectations, but the continued pandemic, decreased budgets, and changing customer priorities. The CMO, as always, is set to take responsibility for how well his or her company deals with those pressures.
We are only one month into the year and already we are seeing some surprising decisions from marketing departments of some of the biggest companies. Several Super Bowl ad mainstays like Coca Cola, Pepsi, and Anheuser-Busch decided to skip the ad splurge during this year's big game. Many, like Coke, indicated it wanted to ensure it was "investing in the right resources during these unprecedented times." What does it all mean? Even market giants like Coke —mainstays of American culture — aren't quite sure how to handle CMOs, marketing, or marketing budgets in a pandemic economy. For CMOs in smaller companies: the realities of managing marketing in a post-pandemic environment will be even more challenging.
As we begin 2021, what should marketers focus on? What technologies will improve or change? How will marketers prepare for new disruptions — tech or otherwise? Will certain technologies finally go mainstream? The following are a few trends for CMOs to focus on in 2021.
Do More with Less
The overall reality for CMOs in 2021 is that they will be expected to do more with less — less money, less support, less time. A recently research report forecasted that CMOs will start 2022 with 30% less marketing spend than they had at the end of 2019. That's huge — especially because the pressures to keep sales steady is not decreasing. For CMOs, this will mean a lot of leaning on technology for hyperautomation, or the automation of anything and everything possible. It will also mean leaning on data and AI — whatever data can provide insights as to what efforts will result in the most favorable sales outcomes, the most personalized customer experience, etc.
This "More with Less" mentality will require CMOs to adopt and execute more effectively with oft-idle technology investments. Deployments of data-driven technologies that have been underutilized will need to be put back to work to make sure customer journey workflows are optimized. I've been outspoken about the onset of new Customer Data Platforms that help companies deliver on the full customer lifecycle. This is why Microsoft, Salesforce, Oracle, Twilio, SAP and so many other technology giants have turned their attention to gaining omni-channel customer insights. CX workflows that help agents and sales professionals prioritize sales and service efforts will also be a key focus of CMOs. The ability to apply AI and ML to read customer signals and respond with real-time offers will continue to be invaluable in a CMOs toolbox. I've noted many of the aforementioned companies for their offerings in this space. Others such as Pega, SAS, and Treasure Data all offer sophisticated next best action tools.
Lower budgets cannot equate to not investing in tech. In fact, tech is the equalizer for more efficient spending and measurable outcomes.
Be Creative (And Techy and Business Savvy)
According to Bain, there are three major archetypes when it comes to the modern CMO: the creative, the digital whiz, and the professional GM. But in 2021, there is no choice but for the CMO to be strong in every single one of these roles. For one, they need to be creative. They need to constantly consider new revenue models to get their companies through the pandemic, be it DTC sales options or new at-home service opportunities. They also need to be tech savvy. After all, martech stacks are what will help them deal with a lean workforce and an even leaner budget. And of course, they need to be aligned with their companies' business goals and know how to prove ROI in every decision they make. In 2021, CMOs need to be as agile as their marketing plan and business overall.
Focus on Retention and CX
One thing the pandemic proved is that companies can't afford to skimp on customer retention in favor of customer acquisition. While acquisition is important for gaining market share, keeping your existing customers happy with better customer experiences will be key for 2021 and likely beyond. And what is needed for better experiences? Data. All kinds of data from every touch point, be it in store or online, is necessary for CMOs. Which means that CMOs will need to use better technology to manage all of the data that is collected. CDPs, of course, for this reason have exploded in popularity in the last year and likely will continue to grow and more CMOs discover ways to use them in the organization.
The headaches of greater privacy requirements also come into play here. Above, I spoke to the tools like CDP and next best action technologies and the role they can play in aiding customer experience, but as GDPR, and greater privacy efforts by the likes of Apple is putting strains on ad-tech, it is going to have a snowball effect on marketing leaders that have become increasingly dependent on tracking technology to acquire, maintain, and optimize customer journeys. I expect the tilt toward more friendly opt-out, and more explicit opt-in to be a focal point of CMOs in the coming year.
While spending majority of marketing budgets on customer retention and experiences might sound a little crazy, in today's connected world word of mouth marketing can't be discounted. With forums, subreddits, and online review sites becoming their own part of the marketing equation, CMOs and the marketing department should try to go above and beyond for every customer interaction. It will pay off.
Educate the Enterprise
In the past, there's been a disconnect between CEOs and their expectations of what CMOs are capable of (or should be.) If there was ever a time for CMOs to stand up and educate those within their enterprise about how the role of CMO intertwines with other roles in the company, as well as business outcomes, this is it. There has perhaps never been so much pressure on CMOs to keep their businesses afloat in a time when so much is out of their control. As the role of the CMO itself has been so hotly debated, it simply isn't fair for the role to carry so much of the responsibility with so little overall support. So, CMOs: take time to let your fellow employees understand that customer retention, customer experience, and an agile mindset are everyone's job—not just yours. And not just now—always.
The coming year will be a trying one for CMOs—aren't they all? One of the most important things they can do, aside from heeding the trends above, is simply to steel themselves for a bumpy ride ahead. This, at least, will be familiar terrain. Having said that, the technology and tools are there for greater success. The aggressive and immediate application of tools and technologies to aid in customer acquisition and retention strategies will be a must for companies trying to do more with less. As society only deepens its relationship with technology and devices, the ability for CMOs to deliver next level experiences will depend upon the perfect balance of technology and humanity.
Futurum Research provides industry research and analysis. These columns are for educational purposes only and should not be considered in any way investment advice.
The original version of this article was first published on Forbes.
Daniel Newman is the Principal Analyst of Futurum Research and the CEO of Broadsuite Media Group. Living his life at the intersection of people and technology, Daniel works with the world's largest technology brands exploring Digital Transformation and how it is influencing the enterprise. From Big Data to IoT to Cloud Computing, Newman makes the connections between business, people and tech that are required for companies to benefit most from their technology projects, which leads to his ideas regularly being cited in CIO.Com, CIO Review and hundreds of other sites across the world. A 5x Best Selling Author including his most recent "Building Dragons: Digital Transformation in the Experience Economy," Daniel is also a Forbes, Entrepreneur and Huffington Post Contributor. MBA and Graduate Adjunct Professor, Daniel Newman is a Chicago Native and his speaking takes him around the world each year as he shares his vision of the role technology will play in our future.