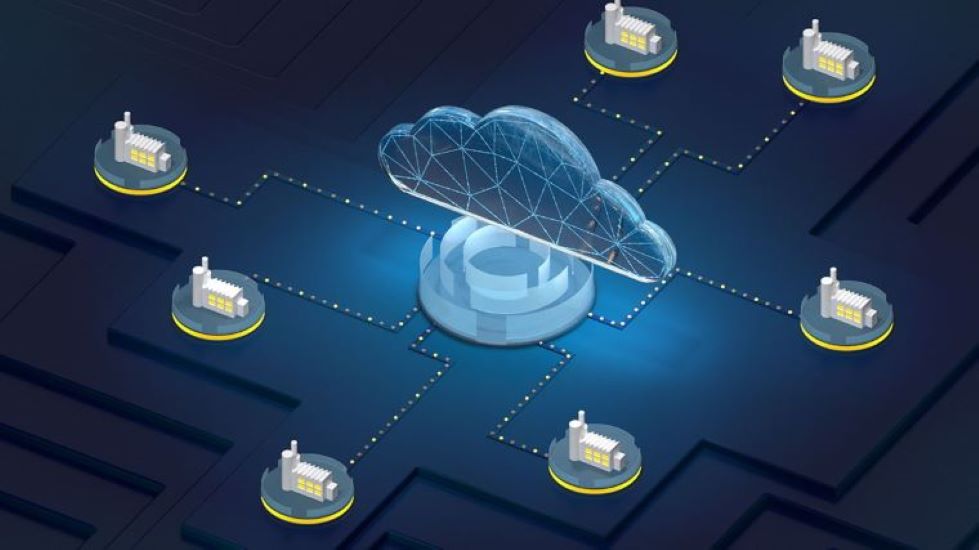 The News: Automaker Volkswagen Group and cloud computing partner Amazon Web Services (AWS) announced they are opening up their industrial cloud project to other manufacturing and technology companies. The two announced a multi-year agreement last March to build the industrial cloud project, a cloud-based digital production platform to help transform VW's manufacturing and logistics processes using AWS's cloud infrastructure and compute services including internet of things (IoT), machine learning, and analytics. The end goal is to digitize and connect production and logistics data at VW's 124 manufacturing plants to improve efficiencies and vehicle quality. You can read the VW announcement here.
Analyst Take: We see with this announcement the notion of collaboration. VW's stance is that the only way for the automotive industry to truly transform is to have an open architecture that invites everyone to participate in technology innovation. In opening up its Industrial cloud project, it's already off to a good start as AWS Partner Network members ABB, ASCon, BearingPoint, Celonis, Dürr, GROB-WERKE, MHP, NavVis, SYNAOS, Teradata and WAGO have already joined as the first wave of participants.
This ecosystem sets the stage for a new type of working relationship. Even though some of these partners have already been working with VW, the difference is that, by participating in the Industrial cloud project, they will be able to contribute industrial software applications that will be available to individual VW plants via an app store-like approach to help with areas such as production, processes, plant productivity, supply chain, and logistics.
As an analyst covering the IoT, it's apparent that VW and AWS have done their due diligence in terms of partners, as both tout the involvement of Siemens, which is an AWS Advanced Technology Partner, and has been an integration partner for the industrial cloud project since the beginning. Dirk Didascalou, vice president of IoT at AWS is quoted as saying, "They are really great on the shop floor, they really understand how that works," when referring to Siemens' MindSphere factory automation capabilities. This accolade comes as no surprise as MindSphere is Siemens' leading IoT as-a-service solution, connecting products, plants, systems, and machines, while also harnessing data generated by the IoT with advanced analytics. As MindSphere has done well in the market and continues to gain momentum both internally and externally at Siemens, it has been smart of VW and AWS to use MindSphere for the project's integration from the get go.
Other partners who join in the future will also benefit from the applications created for the Industrial cloud project, as development is under way for a marketplace for their industrial applications for use outside of Volkswagen. This in itself will make the project truly open and help spur innovation in the automotive industry.
Futurum Research provides industry research and analysis. These columns are for educational purposes only and should not be considered in any way investment advice.
Other insights from the Futurum team:
Amazon Web Services Increases Availability of AWS IoT SiteWise for Industrial Customers
Qualcomm's Robotics RB5 Platform Brings Powerful AI-enabled 5G Connectivity to Industrial Robots, Drones, and the IIOT
Luxoft and LG Join Forces to Drive the Automotive Experience
Image Credit: VW
The original version of this article was first published on Futurum Research.
Sarah brings 24 years of experience as an industry analyst to the Futurum team. She most recently served as the head of industry research for Oracle. Her experience working as a research director and analyst extends across multiple focus areas including AI, big data and analytics, cloud infrastructure and operations, OSS/BSS, customer experience, IoT, SDN/NFV, mobile enterprise, cable/MSO issues, and managed services. Sarah has also conducted primary research of the retail, banking, financial services, healthcare, higher ed, manufacturing, and insurance industries and her research has been cited by media such as Forbes, U.S. News & World Report, VentureBeat, ReCode, and various trade publications, such as eMarketer and The Financial Brand.