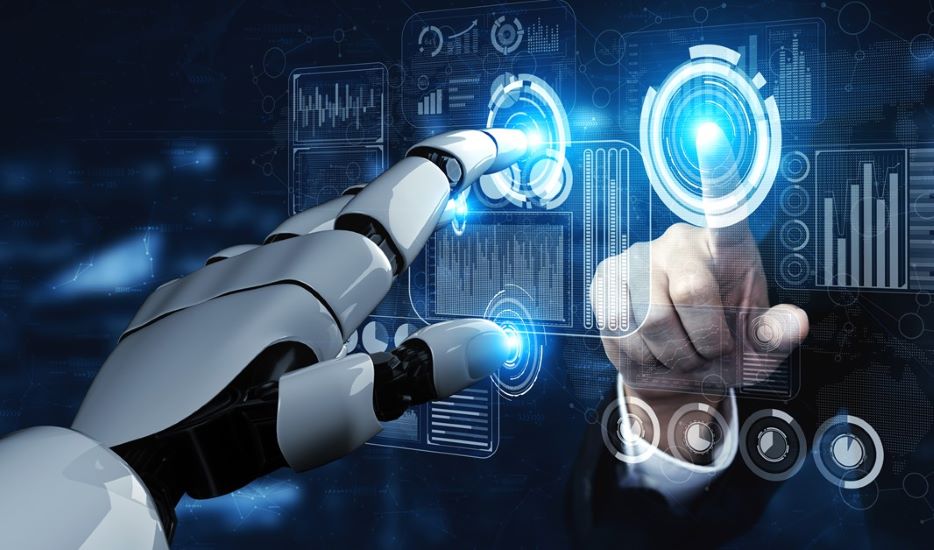 The News: The White House Office of Science and Technology Policy (OSTP) and the National Science Foundation (NSF) have announced the creation of the National Artificial Intelligence Research Resource Task Force. As directed by Congress in the National AI Initiative Act of 2020, the Task Force will serve as a federal advisory committee entrusted with drafting a roadmap and implementing a blueprint for the National AI Research Resource (NAIRR). NAIRR will itself serve as a shared research infrastructure to provide AI researchers and students with access to educational tools, data, and computational resources. Read the full White House press release here.
U.S. Government Launches National Artificial Intelligence Research Resource Task Force
Analyst Take: Making AI the New Arms and Space Race
The U.S. Government's launch of the National Artificial Intelligence Research Resource Task Force is an effort to help improve U.S. competitiveness in the AI research race, which many have referred to as the next iteration of an "arms race" or "space race" between superpowers. This time around, although the Russian government has explicitly signaled its strategic interest in AI, the front-runners in the AI race are China and the United States. Given the broad range of applications for AI, which range from smart automation in the manufacturing, agriculture, energy, transportation, finance, healthcare, material sciences, education, retail, law enforcement, consumer goods, to defense and military applications, it isn't a stretch to refer to it as an arms race —both a literal arms race and a figurative one, as the definition of "arms" when it comes to AI extends to industrial, economic and infrastructure strategic theatres.
The NAIRR appears to be tackling the science and R&D slice of the AI pie to help ramp up and scale expertise in AI across the United States, much like the first space race helped shift interest among many engineers from manufacturing and existing commercial needs to more advanced forms of R&D. While it could be argued that the relationship between educational reform in the 1950s, changing engineering trends in the second half of the 20th century, and the first space race, may have been more a story of correlation than one of causation, the Biden administration's conspicuous focus on creating national educational and R&D launchpads for AI signals a more causational approach to our era's most important technological arms race.
Ensuring U.S. Leadership in AI Are Both Economic and Strategic Imperatives
In the release, Science Advisor to the President and OSTP Director Eric Lander was quoted as saying, "America's economic prosperity hinges on foundational investments in our technological leadership." He further stated "The National AI Research Resource will expand access to the resources and tools that fuel AI research and development, opening opportunities for bright minds from across America to pursue the next breakthroughs in science and technology."
"By bringing together the nation's foremost experts from academia, industry, and government," added NSF Director Sethuraman Panchanathan, "we will be able to chart an exciting and compelling path forward, ensuring long-term U.S. competitiveness in all fields of science and engineering and all sectors of our economy."
The bench of technical experts who will serve on the National Artificial Intelligence Research Task Force looks strong:
Lynne Parker, White House Office of Science and Technology Policy (Co-Chair)
Erwin Gianchandani, National Science Foundation (Co-Chair)
Daniela Braga, DefinedCrowd
Mark Dean, retired (formerly IBM and University of Tennessee, Knoxville)
Oren Etzioni, Allen Institute for AI
Julia Lane, New York University
Fei-Fei Li, Stanford University
Andrew Moore, Google
Michael Norman, University of California, San Diego
Dan Stanzione, University of Texas, Austin
Frederick Streitz, Department of Energy
Elham Tabassi, National Institute of Standards and Technology
In addition to that list, an AI advisory committee – dubbed the National AI Advisory Committee – will also be established to provide recommendations and advice on a broad range of AI topics. These will include implications of AI on:
the future of work
the future of learning
research and development
economic competitiveness
societal, ethical, legal, safety, and security concerns
commercial applications
opportunities for international engagement
A Federal Register notice will call for nominations of experts who will bring a broad range of perspectives in developing recommendations on these issues, including perspectives from labor, education, research, startup businesses and more.
The National Artificial Intelligence Research Task Force is Better Late Than Never, But Sooner Would Have Been Smart
My only complaint here, from a tech analyst's perspective, is that this initiative should have been launched at least five years ago. Per the White House, "the Task Force will provide recommendations for establishing and sustaining the NAIRR, including technical capabilities, governance, administration, and assessment, as well as requirements for security, privacy, civil rights, and civil liberties. The Task Force will submit two reports to Congress that together will present a comprehensive strategy and implementation plan — an interim report in May 2022 and final report in November 2022."
Two observations: The first is that the NAIRR task force is there to lay the groundwork for the establishment and mission of the NAIRR, and it seems a bit late in the game to only be starting this work now. Don't get me wrong, better late than never, but this should have been done years ago. The second is that the task force's strategy and implementation framework of recommendations won't be delivered to Congress until late 2022. Again, this timeline seems grossly inappropriate given how important AI will be to US economic and strategic competitiveness, and how far ahead China already seems to be. This is not at all a criticism of the Biden administration. Quite the contrary. Had this process started under either of the two previous administrations, however, the US would be far better positioned in the global AI tech race.
If you're interested in more information about the National AI Initiative and the NAIRR, you can visit AI.gov.
Disclosure: Futurum Research is a research and advisory firm that engages or has engaged in research, analysis, and advisory services with many technology companies, including those mentioned in this article. The author does not hold any equity positions with any company mentioned in this article. 
Other insights from Futurum Research:
Oracle Growth Accelerates In Fiscal Q4 On Strengthening Cloud Performance 
Guavus Revs Up Open NWDAF To Spur Automated Multi-Vendor 5G Networks
HP And Samsung See Fastest Growth In Q1 As US PC Shipments Explode
Image Credit: GovCon Wire
The original version of this article was first published on Futurum Research.
Senior Analyst at @Futurumxyz. Digital Transformation + Tech + Disruption. Author, keynote speaker + troublemaker. Opinions are my own. I like croissants.