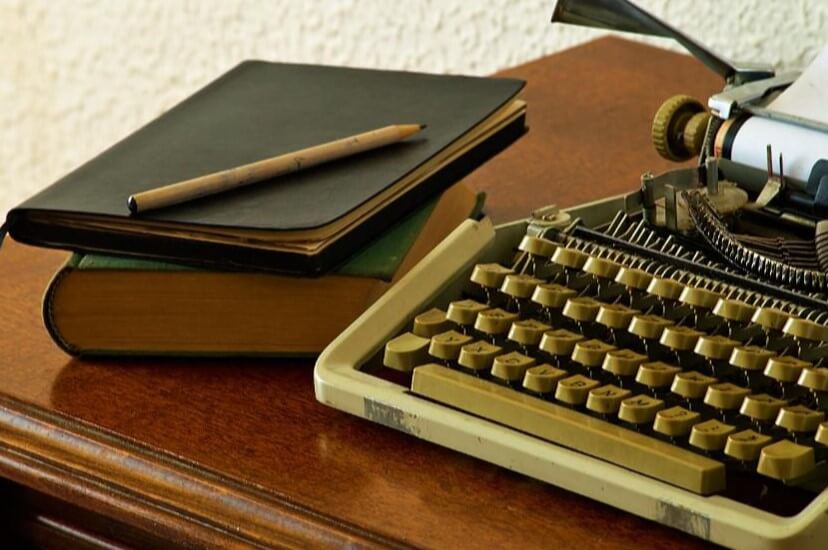 There's definitely something about opening a book, flipping through the pages and smelling that new book smell. It brings back so many memories to put that VHS into the machine and listen to it spin. And there's definitely not another feeling out there quite like manually shifting a car down a backroad. Right?
Things change. Time moves on. As technology continues to develop, we begin to find new ways to enjoy our favorite things. We are embracing digital disruption of old industries that probably twenty years ago we never thought would change. We swipe the digital pages of an eBook, pick our favorite movie from a list of thousands in an app and hear headlines of self-driving cars hitting the market.
Why is this important? We all knew it was coming, right? I mean it makes sense to have a repository of movies in an app rather than having to drive to a video rental store. We see it time and time again. Industries that we probably never thought about changing suddenly get disrupted and the market is flipped on its head. Embracing digital disruption of old industries—the dinosaurs that have been resistant to technology—makes it evident that no industry is safe from change. We need to take a moment and look at the disruption that's happening around us to understand where we are moving forward.
Embracing Digital Disruption: Company Case Studies
There are many companies that are taking charge and leading the transformation within their industry. These companies are learning how to adapt to remain competitive while innovating new methods of doing business and also disrupting old industries.
Coupons: Honey
When I was a little kid my mom clipped coupons like crazy to help the family save money. Coupons were stored in an envelope and dictated what she bought each week at the grocery store. But with the increase in online shopping, gone are the days of the paper coupon and the endless clipping. Now, as e-commerce becomes one of the fastest growing retail channels, consumers are becoming increasingly tired of searching for that one golden coupon code for hours. They want to save money but want the savings right at their fingertips.
Ryan Hudson developed Honey, a coupon app, after searching online for a pizza coupon. Little did he know that only six years later, he would save customers $750 million and growing. The app searches the internet for coupon codes during the checkout process, using the best code for each transaction. My wife added this plug-in to the browser on her computer and is shocked by how many coupons are out there for her online shopping purchases. Honey is embracing digital disruption of the coupon industry and filled a void in consumer technology. And if you're like my wife, you're now asking yourself, "how did I ever live without this?"
Wedding Registry: Zola
One of the best parts of the wedding planning process in my opinion is creating a registry. When my wife and I got married, we spent a few hours wandering around a Macy's with a barcode scanner adding product after product to our registry—we had so much power, but yet at the same time were limited by the store we were in.
Enter Zola, a wedding registry website offering 60,000 gift options including products, experiences and cash. They allow couples to create a registry online, akin to a personal website with notes about each request. Zola includes an exportable list of who sent what gift for thank you notes and even the option to exchange a product virtually if they change their mind. Can you say gamechanger?! Anyone who has ever been involved in a wedding knows how many headaches it can cause, but thanks to this new service, the registry is no longer on the headache list.
Insurance: Ethos
Can big data and life insurance be in the same sentence? You bet. For years, consumers have been at the mercy of agents who work on commission, sometimes ending up at the end of a negative outcome. Consumers are becoming more aware of their purchases, especially when it comes to insurance.
Ethos is a life insurance company that takes the guesswork and time out of applying for life insurance. Consumers can complete the application in around ten minutes, compared to the typical 10 to 15 week process. Ethos predicts life-expectancy using big data to help choose a policy that is best for the consumer. It's quick, efficient and speaks the language of younger generations.
Why Should My Business Care?
Now I know what you're thinking, I'm not in any one of these industries so why should I care about what changes they are experiencing? Here's the thing: no matter what industry you are in, you're not safe. Technology is increasing rapidly each and every day. To meet the demands of a better customer experience, faster customer service and right now delivery, your business may not have a choice. It is crucial that you prepare your business for embracing digital disruption of old industries, before it's too late. There are a few simple things to keep in mind during this time:
Be prepared. Understand your product or service and how technology could possibly disrupt it. Stay vigilant on remaining innovative, always seeking feedback and always improving. Understand your risks and have a plan in place for changes in your industry. Be flexible and understand that your offering may need to be changed in order to remain on the market.
Learn to adapt. Change is inevitable for any industry, especially with technology taking the reigns. Make sure you are cultivating a culture of innovation and change, preparing your workforce to meet changes head-on. Learn to accept new technology that can increase your own productivity and efficiency. Most importantly, upskill your employees to understand technology and how it will affect your business.
Your industry will see the effects of technology sooner rather than later. Take the high road just like the businesses above and find a path that works best for you. Prepare ahead of time and know that you must adapt to changes as they occur. Your business depends on embracing digital disruption of old industries.
The original version of this article was first published on Forbes.
Daniel Newman is the Principal Analyst of Futurum Research and the CEO of Broadsuite Media Group. Living his life at the intersection of people and technology, Daniel works with the world's largest technology brands exploring Digital Transformation and how it is influencing the enterprise. From Big Data to IoT to Cloud Computing, Newman makes the connections between business, people and tech that are required for companies to benefit most from their technology projects, which leads to his ideas regularly being cited in CIO.Com, CIO Review and hundreds of other sites across the world. A 5x Best Selling Author including his most recent "Building Dragons: Digital Transformation in the Experience Economy," Daniel is also a Forbes, Entrepreneur and Huffington Post Contributor. MBA and Graduate Adjunct Professor, Daniel Newman is a Chicago Native and his speaking takes him around the world each year as he shares his vision of the role technology will play in our future.