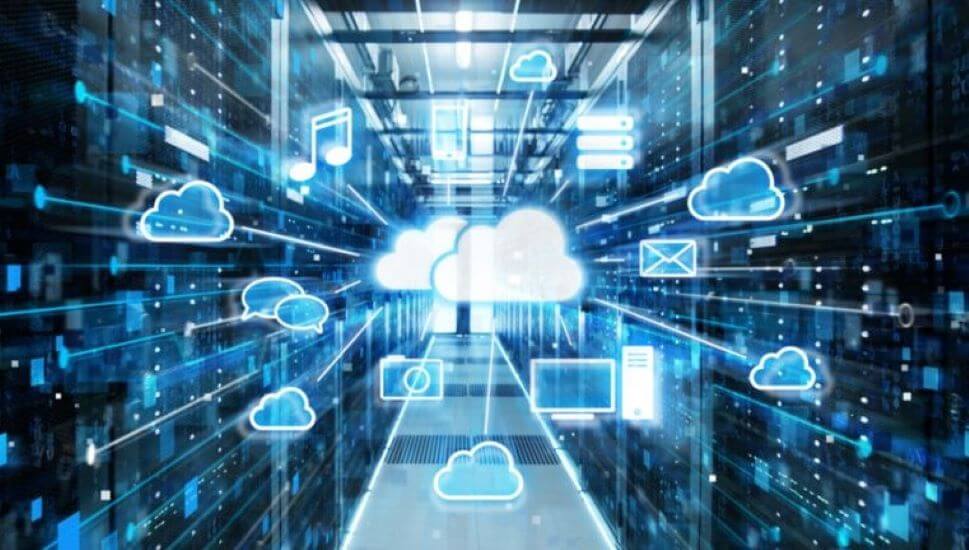 The News: The Storage-as-a-Service market heats up, with vendors like Pure Storage, IBM VAST Data, Red Hat and others disrupting the storage landscape. Both Pure Storage and IBM announced earlier this week updates to their Storage-as-a-Service portfolios. Read the Pure Storage press release here and my coverage of the recent IBM announcements here.
The Storage-as-a-Service Market Heats Up — Pure Storage, IBM, VAST Data, Red Hat and others are Disrupting the Storage Landscape
Analyst Take: The Storage-as-a-Service market is heating up, and vendors Pure Storage and IBM made announcements of interest this week. IBM announced its Storage-as-a-Service offering earlier this week, and we saw a release from Pure Storage as well, announcing expanded as-a-Service offerings designed to better support business outcomes.
The Pure Storage press release was scant on details of new functionality around what was actually released, but did reconfirm that Pure Storage is in the converged infrastructure space with the company's FlashStack solution. The FlashStack offering is a Hyper Converged Infrastructure (HCI) offering where Cisco provides the compute with the company's Unified Computing System (UCS), switching via Nexus, and Pure provides the storage. This HCI solution is all managed and operated via a common management interface so that from a single 'pane of glass' users can administer the whole system.
Pure Storage's FlashStack as-a-Service
Pure Storage's combined FlashStack as-a Service offering is an AI-based, software-defined data infrastructure that integrates on-premises and multi-cloud landscapes that is both discretely scalable and holistically managed. Customers can radically reduce Day-One Operations through improved deployment and administration time. Through leveraging the Cisco Validated Designs model, the solution reduces integration risk with a pre-tested approach. What is particularly interesting is that Pure Storage has gone further than simply certifying the infrastructure by providing validated reference architectures for popular workloads.
Hybrid Cloud Storage Architecture Demands Kubernetes' Powered Infrastructures — and Competitive Pricing
As customers look to move to hybrid infrastructures orchestrated by Kubernetes, the need for a storage management layer increases.
As part of the Pure Storage announcement, the company also touched on Portworx, which provides cloud-based storage services based on the Kubernetes orchestrator for the self-contained software environments. The release indicated that Portworx is improving flexibility to allow customers' consumption to match the dynamic needs of applications. In the prior model, customers would purchase one or more annual Portworx licenses and if there was a need to scale beyond the original purchase, they would have to engage their sales team to purchase additional licenses. With the new pricing model, customers purchase a number of hours, rather than a license tied to a single server. This model, of course, aligns with how customers are consuming services on the public cloud.
Due to the fact that cloud-native applications running on Kubernetes are inherently dynamic, customers face difficulties in estimating the exact number of servers needed to run applications on Kubernetes, the downstream impact being overprovisioning. It's clear that with this in mind, Pure Storage's introduction of price flexibility allows customers' consumption of Portworx to match the demands of their applications on a fluid basis. Customers can now consume purchased Portworx hours dynamically, similar to how they consume public cloud reserved instances.
Another key player in the storage orchestration space is obviously Kubernetes solution leader Red Hat. With its market leading OpenShift offering, Red Hat has a strong position in the Kubernetes orchestration marketplace, so obviously storage is a natural complementary space. Red Hat, with its software only approach underpinned by CEPH, in a recent blog post outlined how they are supporting this space. Red Hat also has a container-focused storage offering in the company OpenShift Container Storage offering.
Storage Procurement Turned on its Head — Incumbents Race to Stay Ahead of, or Keep Pace With, New Entrants
As the traditional storage vendors such as EMC, IBM, and NetApp race to stay ahead of the pack of new entrants, the storage market is becoming more dynamic—this is being amplified by the proliferation of data and the desire to move storage and compute closer together.
VAST Data, for example, exploded onto the scene back in 2016 and has broken the decades-old tradeoff between storage performance and storage capacity with a new storage system architecture that enables unlimited processing on exabyte-scale, affordable flash. With the company's Universal Storage portfolio, organizations never need to force users to grapple with the complexity of choosing different storage classes.
With its entirely new disaggregated and shared everything storage architecture (DASE), VAST Data's Universal Storage combines the speed of all-flash with the economics that were only previously associated with hard drive-based storage systems. I was impressed with the starkly honest breakdown of the storage supply chain in a recent blog post on the VAST Data website. In that article, Howard Marks, chief technologist at VAST Data details the supply chain for storage hardware, the trade-offs and the areas where players in the market are adding cost and margin which ultimately increases prices for end consumers.
The Storage Market is Being Disrupted — Vendors Will Need to Compete Hard to Win Business
With consumption models becoming the norm for all forms of enterprise infrastructure, open source models based on Kubernetes taking hold, and traditional procurement models being turned on their head, the storage landscape is quickly being disrupted. Customers have a plethora of choices, be they in the public cloud or in their own data centers. Buy versus build is also a key dynamic as clients look to explore the trade-offs between HCI approaches such as FlashStack and more open source-based approaches such as those proposed by Red Hat. Combine this with what vendors like VAST Data are doing to disrupt the traditional supply chain, and the storage buyer has almost infinite options. I believe this choice is what the market now demands, providing customers with the ability to make technology choices based on their needs and move beyond a one-size-fits-all model. This increased choice will also benefit procurement professionals, as vendors will have to compete hard to win business.
Disclosure: Futurum Research is a research and advisory firm that engages or has engaged in research, analysis, and advisory services with many technology companies, including those mentioned in this article. The author does not hold any equity positions with any company mentioned in this article.
Other insights from Futurum Research:
IBM Storage Adds Enhanced Data Protection To FlashSystem Showing A Focus On Security, Ransomware, And Storage 
HPE Decides Time Has Come For HPE Storage To Go Full Cloud-Native In Delivering Cloud Data Services
The Pulse Of Storage And Compute Consumption In 2020
Image Credit: Channel Futures
The original version of this article was first published on Futurum Research.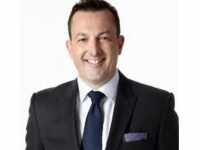 Steven Dickens is Vice President of Sales and Business Development and Senior Analyst at Futurum Research. Operating at the crossroads of technology and disruption, Steven engages with the world's largest technology brands exploring new operating models and how they drive innovation and competitive edge for the enterprise. With experience in Open Source, Mission Critical Infrastructure, Cryptocurrencies, Blockchain, and FinTech innovation, Dickens makes the connections between the C-Suite executives, end users, and tech practitioners that are required for companies to drive maximum advantage from their technology deployments. Steven is an alumnus of industry titans such as HPE and IBM and has led multi-hundred million dollar sales teams that operate on the global stage. Steven was a founding board member, former Chairperson, and now Board Advisor for the Open Mainframe Project, a Linux Foundation Project promoting Open Source on the mainframe. Steven Dickens is a Birmingham, UK native, and his speaking engagements take him around the world each year as he shares his insights on the role technology and how it can transform our lives going forward.