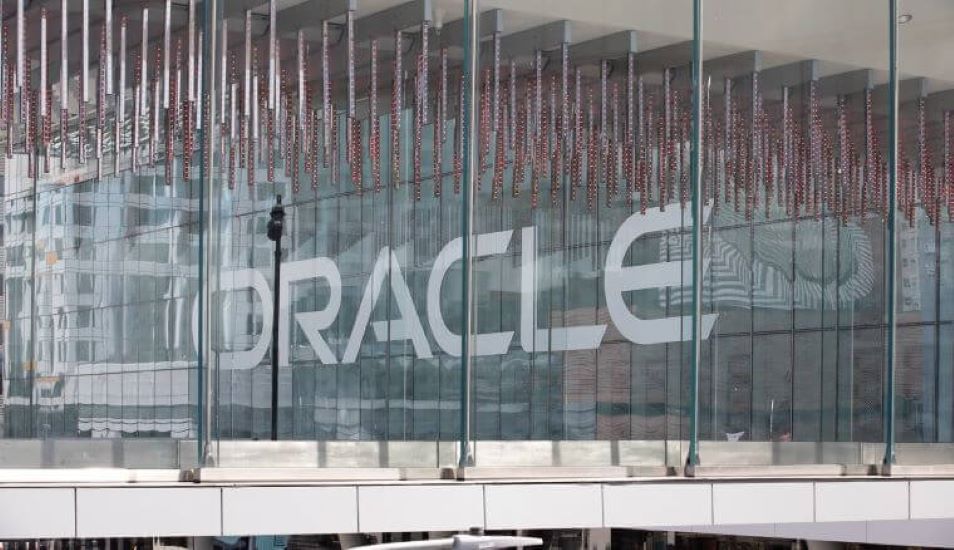 The News: Oracle has expanded its hybrid cloud portfolio with Oracle Roving Edge Infrastructure, a new offering that brings core infrastructure services to the edge with Roving Edge Devices (REDs)—ruggedized, portable, scalable server nodes. Using Oracle Roving Edge Infrastructure, organizations have the option to run cloud workloads wherever they may need them, even in the world's most remote locations. Whether it is in the back of a plane, a polar observatory, or an oil tanker in the mid-Atlantic, the power of Oracle Cloud is designed to be always accessible with Oracle Roving Edge Infrastructure.
The new service is part of Oracle's hybrid cloud portfolio, which is developed to provide customers with more flexibility and control over their cloud deployments. Global customers across financial services, public sector, healthcare, logistics, and communications industries are using Oracle's hybrid cloud solutions to support their cloud transformations without the trade-offs in scale, data sovereignty, and control that they have had to make in the past. Read the Oracle release here.
Oracle Hybrid Cloud: Roving Edge Aims to Run Cloud Workloads Anywhere
Analyst Take: Oracle's expansion of its hybrid cloud portfolio with Oracle Roving Edge Infrastructure is fulfilling fast-growing enterprise demand to exercise more control and location flexibility across their cloud services implementations. Oracle now offers 29 Oracle Cloud regions, Oracle Government Cloud, and six Oracle-Microsoft Azure Interconnect regions along with Oracle Dedicated Region Cloud@Customer, Oracle Exadata Cloud@Customer, Oracle VMware Cloud Solution, and now Oracle Roving Edge Infrastructure.
Oracle needed to launch Oracle Roving Infrastructure to enable organizations to implement cloud applications and workloads in the field, including ML inference, real-time data integration, and replication, augmented analytics, and query-intensive data warehouses. Specifically, I believe the move is warranted to counter rival rugged-zed edge systems management offerings such as the HPE Edgeline Converged Edge System portfolio. HPE's Edgeline converges operational technology (OT), such as data acquisition, control systems, and industrial networks with IT capabilities in a single, rugged system designed for harsh edge environments. I see HPE's alliance with AT&T and Intel as providing valuable market validity for its Edgeline series, particularly in HPE's targeting of emerging verticals such as manufacturing/factory, fleet, and stadium environments.
Among public cloud providers, AWS offers the AWS Snow Family aimed at allowing customers to run operations in rigorous, non-data center environments, including locations that lack network connectivity. Now Oracle can directly counter the AWS Snow Family, minimizing AWS' ability to differentiate its public cloud offerings through purpose-built ruggedized server offerings.
Oracle Hybrid Cloud: Boosting Dedicated Regions and VMware Capabilities
Oracle Dedicated Region Cloud@Customer is designed to allow customers to bring Oracle's public cloud regions capabilities to their own data centers. In particular, Oracle is targeting security-focused and highly regulated businesses, such as Australian Data Center and Japan's Nomura Research Institute, that require low-latency performance and must uphold strict data residency requirements.
I see Oracle's Dedicated Region Cloud@Customer as essential to countering Amazon's Wavelength and Google's Anthos, as well as Microsoft's Stack packages, which are all designed to distribute and place compute resources closer to customer resources and requirements as extensions of their public cloud services. As a result, Oracle is knocking down at least one key differentiator used by its hyperscaler rivals.
The Oracle Cloud VMware Solution aims to allow swiftly move their production VMware workloads to Oracle Cloud Infrastructure (OCI) using their own well-established VMware tools. Customers maintain complete access and control over their VMware environment, including root access, assuring full autonomy. Oracle landed Brazil's Rumo Malha Norte (railways) and Altair Engineering as clients, instantly validating the solution's commercial viability.
Of note, Oracle is touting the Solution's attainment of Authority to Operate (ATO) at the High impact level from the FedRAMP Joint Authorization Board (JAB) credential, key to selling into U.S. government customers. I view the Oracle Cloud VMware Solution as providing OCI a solid differentiator in relation to competitive equivalents, such as VMware Cloud on AWS (VMC), as OCI is heavily emphasizing providing customers complete control and autonomy over their VMware workloads.
Oracle Hybrid Cloud: Key Takeaways
Oracle's expansion of its hybrid cloud portfolio, especially through the new Oracle Roving Edge Infrastructure offering, strengthens its overall competitive standing in the public cloud and ruggedized edge server domains. Oracle counters competitive offerings such as HPE's Edgeline series, as well as the AWS Snow Family, bolstering OCI's ability to sell more into verticals and challenging environments, such as agriculture, energy, mining, and factories, where conditions can be vigorous and tough and network connectivity is limited or lacking.
I view the Oracle Cloud VMware Solution as providing key differentiation for OCI due to Oracle's willingness and ability to allow customers full control and autonomy over their VMware workloads in OCI. Overall Oracle is compelling both its public cloud and IT rivals to heed its Hybrid Cloud portfolio enhancements as the company is demonstrating that major organizations are receptive to its improved Hybrid Cloud proposition.
Futurum Research provides industry research and analysis. These columns are for educational purposes only and should not be considered in any way investment advice.
Other insights from Futurum Research:
Oracle Database 21c: Powering Blockchain and AutoML Innovations
Oracle Announces a Series of Updates to its Cloud CX Offering
Oracle Delivers Solid Q2 as SaaS and Cloud Growth Continues
Image Credit: HostingJournalist
The original version of this article was first published on Futurum Research.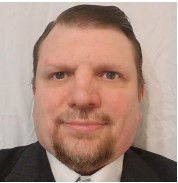 Ron is an experienced research expert and analyst, with over 20 years of experience in the digital and IT transformation markets. He is a recognized authority at tracking the evolution of and identifying the key disruptive trends within the service enablement ecosystem, including software and services, infrastructure, 5G/IoT, AI/analytics, security, cloud computing, revenue management, and regulatory issues.