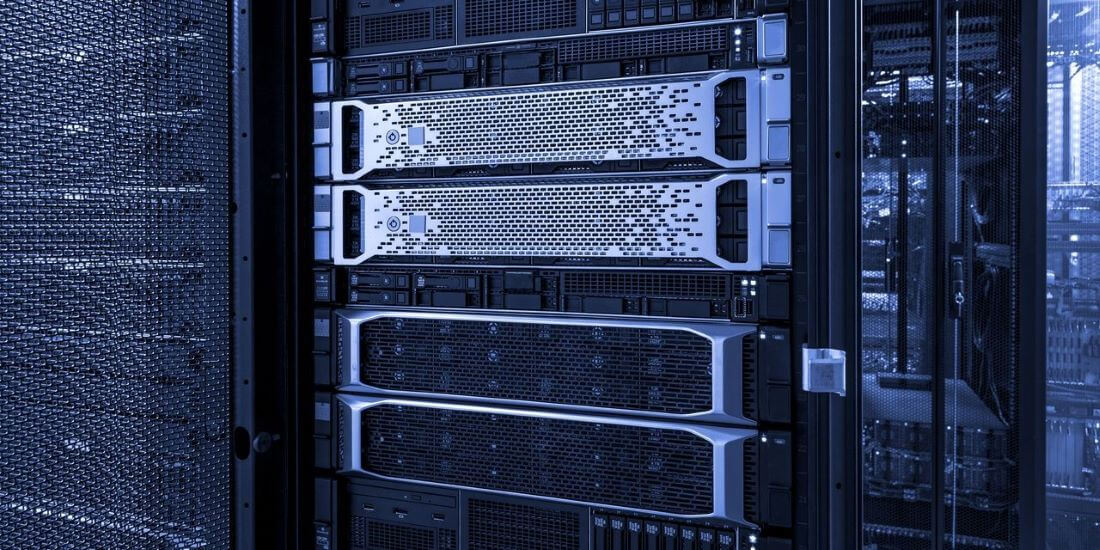 The News: Teradata (NYSE: TDC), announced strong adoption in the first half of 2021 of its Teradata Vantage cloud data analytics platform. Steve McMillan's first year as Teradata President and CEO marks a shift to "cloud-first" as a priority within the Company. Read the press release here.
Teradata's Earnings, Pivot to as-a-Service, and the Road Ahead
Analyst Take: Earlier this week, the venerable analytics platform provider Teradata announced Q2 earnings. Teradata delivered a solid set of Q2 sales and continued to deliver operational execution, allowing the company to outperform in key financial and operational metrics. This included 157% growth in public cloud ARR, as well as growth in recurring revenue, non-GAAP EPS, and free cash flow.
The demand for data and analytics to provide the deep business insights that organizations need to help them manage through these changing environments is a growing trend. Organizations need access to all relevant data as they address new customer buying behaviors and remote work models stemming from the pandemic. Turning the ever-increasing volume of data into insight is where Teradata has been focused for over 40-years. Couple this 'traditional' data explosion with ever-increasing volumes of data coming from AI, machine learning, 5G, and IoT and it is not hard to see the backdrop for the set of numbers Teradata announced.
The company has long been a leader in on-premises based Analytics solutions, but the landscape for data resides and where the analytics is processed is changing, with the cloud increasingly becoming the focal point. Teradata is making the pivot to address this dynamic according to this set of results, albeit from a small base. I believe that moving forward, Teradata needs to continue to prove that they can help customers get real insights from their data regardless of where it resides, whether in public cloud or in on-prem environments.
In a world where there is not a day that goes by with less data than the previous one, the technologies customers deploy to get the most value from their data environment at enterprise scale and with outstanding price performance is what is driving this hypergrowth enterprise market. Customers are starting to see Teradata as being able to support their multi-cloud strategies through the company's ability to seamlessly support multiple cloud environments, be they on-premises or in a hybrid deployment model.
Teradata has long been seen as providing expertise in helping customers with the largest data environments in their environments and providing the ability to leverage their volumes of data to get great insights and achieve business results in on-premises deployments. The recently announced Vantage-connected multi-cloud platform is how the company plans to pivot to a more cloud based deployment model and will be the driver for growth across the company's targeted verticals globally, as well as with each of the leading cloud service providers.
Since June of 2020, Teradata has experienced more than 50% growth in cloud customers and have added new logos to their client roster.
While on the surface these numbers look impressive, the law of small numbers is in play here as Teradata is early in this journey and the numbers are small. What I am tracking is the trend, and what is clear is that cloud will be the driver for growth for the company in the years ahead. The question remains: can the company make the pivot quickly enough to compete with well-funded and focused hyperscaler competitors who eye data centricity as the next battleground to attract enterprise customers? The other player to watch in this space is Oracle, who is piloting hard to the public cloud and will be a formidable competitor for Teradata as they look to move to the cloud.
A key indicator for this cloud pivot trend is that Teradata shared that of the company's top 10 customers in terms of cloud, ARR at the end of June last year grew significantly year-over-year. And also that the company saw broad-based subscription ARR growth in every region and across many of our target industries, including financial services, healthcare, and government. Cloud growth and, in particular ARR, will be a key metric to watch for Teradata going forward.
It's Not All About the Cloud
While many of Teradata's customers operate in a hybrid cloud environment of connected on-prem and cloud deployments, customers also continue to have substantial data environments on-premises. Teradata was keen to stress on the Investor Relations call that this element of its business remains healthy. The company shared that a Middle Eastern tax authority was a new logo win, and the customer deployed a Vantage system on-premises to help it develop analytical use cases, including risk mitigation, fraud prevention, tax peer segmentation, and behavioral analytics. For me, the win was significant, as it was a competitive win against Oracle, which will be a key battle to track.
Innovation is a Key Driver for Growth
The rate and pace of development and industry advancements in the sector that Teradata operates in is staggering. For Teradata to remain a leader, they will need to execute at pace on multiple fronts. With this in mind, I was encouraged to see CEO Steve McMillan highlight enhancements to QueryGrid, the company's patented technology that enables a data fabric across multi-cloud ecosystems and multiple data platforms in the Investor call. Worth noting, McMillan is a fairly new addition to the Teradata team, having assumed the role of president and CEO in May of 2020, a little more than a year ago. McMillan's track record in both driving global strategy and executing in hypergrowth enterprise cloud business is clearly at work here.
QueryGrid enables Teradata customers to federate queries without requiring unnecessary data movement. The company highlighted how the manufacturer of consumer electronics are using QueryGrid to enable business agility throughout its extended data ecosystem. With new functionality and enhancements to QueryGrid, performance was improved by orders of magnitude from 10 to 15 hours to just over three minutes. The improved performance boost enabled the customer to rapidly share data between lines of business and make informed decisions across its enterprise.
Teradata By the Numbers
During the Q2 investor call, Claire Bramley was announced as the new CFO, joining the company in mid-June from HP. In the second fiscal quarter, Teradata delivered solid financial and operating results. Here are some of the highlights:
Sales and product teams executed, delivering in line with the company's outlook and growing public cloud ARR by 157% YOY.
Recurring revenue grew by 16% YOY.
Operational execution was efficient across the board, driving an operating margin of 23.8% and non-GAAP EPS of $0.74, which is above the previous outlook.
The company generated $219 million in free cash flow.
Digital transformation activities resulted in total ARR growing by 9% YOY as reported and by 7% YOY in constant currency. Total ARR grew by $22 million sequentially.
Public cloud ARR grew by $15 million sequentially, of which more than half resulted from customers migrating to Vantage in the cloud from on-premises perpetual and subscription licenses. The company reports it continues to experience healthy expansion rates in the cloud.
The company saw strong growth in subscription ARR, driving a 20% increase YOY, and approximately a 5% increase sequentially.
Total revenue was $491 million, a 7% increase YOY and 4% in constant currency, driven by strength in all three revenue components.
The company continues to build on a higher base of recurring revenue, growing 16% YOY and 13% in constant currency.
Teradata continues to gradually manage a decline in consulting revenues, given a strategic shift to increase collaboration with partners in order to drive higher adoption and consumption.
Second quarter gross margin expanded to 64.8%, which was approximately six percentage points higher than last year's second quarter.
Second quarter earnings per share of $0.74 and exceeded the outlook range of $0.47 to $0.49 by $0.26 at the midpoint
Total operating expenses were down 2% YOY and flat sequentially.
The company has already exceeded its annual free cash flow outlook with first half free cash flow of $324 million.
Key Takeaways on Teradata's Earnings, Pivot to as-a-Service, and the Road Ahead
Overall and in summary, I remain bullish on Teradata's prospects, and these earnings results are a reinforcement of my sentiment. However, Teradata will need to execute at speed across its entire portfolio to stay ahead of the competition. The battleground of who owns data, where data resides, and where the analytics is processed is a key focus area for the hyperscalers as they move beyond IaaS and into PaaS and up the stack. Oracle is also investing heavily and providing huge incentives to customers to choose them in the cloud. Teradata normally has a strong Q4 set of results, and these will provide a set of strong indicators on how quickly the company is making the pivot to ARR and cloud deployments. When I cover the full year's earnings results, I will be laser-focused on three key metrics to give the annual report card for the company: ARR, new customer wins, and cloud revenue as a whole.
Disclosure: Futurum Research is a research and advisory firm that engages or has engaged in research, analysis, and advisory services with many technology companies, including those mentioned in this article. The author does not hold any equity positions with any company mentioned in this article.
Other insights from Futurum Research:
Marvell Ups Its Cloud Data Center Game With $1.1 Billion Acquisition Of Innovium 
Plus Completes Driverless Semi Truck Demonstration On Public Roads 
The Great Siege Of Qualcomm: How Three Waves Of Assaults On Qualcomm From 2013 To 2020 Helped Strengthen US Technology Leadership – Part 3 
Image Credit: Barron's
The original version of this article was first published on Futurum Research.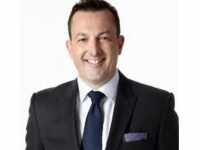 Steven Dickens is Vice President of Sales and Business Development and Senior Analyst at Futurum Research. Operating at the crossroads of technology and disruption, Steven engages with the world's largest technology brands exploring new operating models and how they drive innovation and competitive edge for the enterprise. With experience in Open Source, Mission Critical Infrastructure, Cryptocurrencies, Blockchain, and FinTech innovation, Dickens makes the connections between the C-Suite executives, end users, and tech practitioners that are required for companies to drive maximum advantage from their technology deployments. Steven is an alumnus of industry titans such as HPE and IBM and has led multi-hundred million dollar sales teams that operate on the global stage. Steven was a founding board member, former Chairperson, and now Board Advisor for the Open Mainframe Project, a Linux Foundation Project promoting Open Source on the mainframe. Steven Dickens is a Birmingham, UK native, and his speaking engagements take him around the world each year as he shares his insights on the role technology and how it can transform our lives going forward.