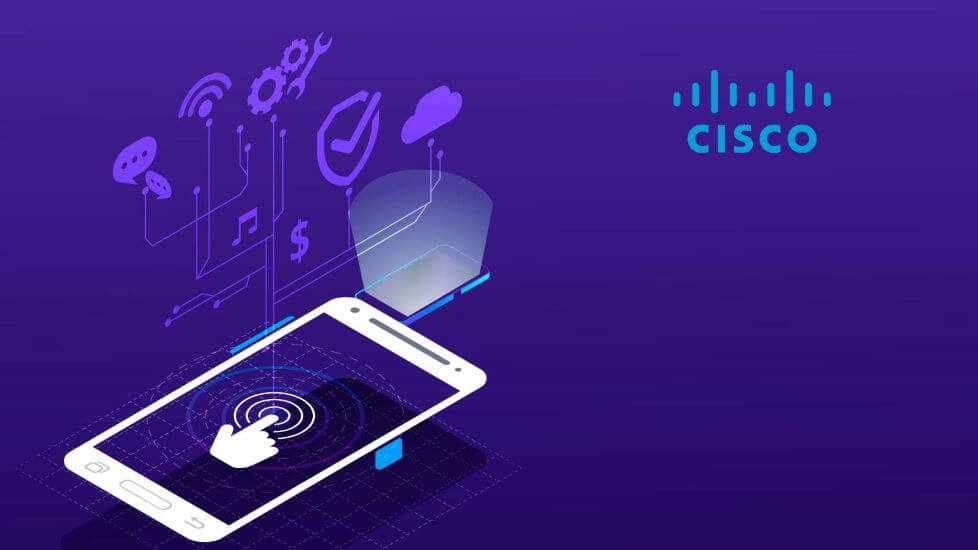 The News: Cisco announced Vidcast a new asynchronous video messaging solution to improve flexibility and productivity in the workplace. The video solution is the first innovation from Webex Leap, a new accelerator program designed to facilitate product innovations for the Webex Suite. Read the full press release here.
Cisco Launches Vidcast, a New Video Solution to Increase Flexibility and Productivity in the Workplace
Analyst Take: In the last 18 months, we've learned some invaluable lessons about remote collaboration, and one of the most important lessons is that using the right collaboration technology tools can make all the difference. However, collaboration hasn't all been a breeze — there have been plenty of hiccups and pain points along the way. Like the joys of trying to coordinate a meeting with a team or clients spread across time zones with different schedules — headache! And that? That's what make me excited about Cisco's launch of Vidcast, which is all about increasing flexibility and productivity in the workplace, reducing distractions, eliminating the need to labor over coordinating and aligning schedules, and facilitating uninterrupted work time.
Vidcast is an asynchronous video messaging solution — which means it works when you want to use it, and not in real time. Vidcast allows users to record, edit, and send video messages without requiring a live meeting. Seriously, just the thought of fewer live meetings makes me giddy with delight. And the only thing that makes me happier is that I can have fewer live meetings, more uninterrupted work time, AND still have great communication with our team.
Think about it: sending a short video message to a colleague or team of colleagues for them to watch and interact with when it fits their schedule without interrupting their workday makes so much sense. Meetings and long emails, or even long messages in collaboration apps can be big disruptions in the daily workflow. I believe the ability to create and send shorter video messages through Vidcast will allow us to continue to drive the conversation forward on a productivity basis, but also provide more thoughtful collaboration that allows us to perhaps enjoy collaborating, and benefitting from it, a little more. And when that happens, everybody wins. A waitlist for beta testing is currently open for signups and yes, I'm on it!
Vidcast Features That Get the Love
Beyond capturing and editing video messages, Vidcast also can capture screensharing for easier presentations — something that I don't believe any other collaboration tool offers. No longer do we have to schedule a meeting and hear "can you see my screen?" Even better? Users can track who has watched their video and see (or post) comments, reactions, and emojis ensuring that everyone on the team has a voice and can be part of the conversation.
On the viewer side, users who are sent a Vidcast link can use navigation tools to easily jump to and find relevant moment in the message. Automatic playback is set at 1.2x speed (another favorite of mine) and closed captions are also available, making the offering both more inclusive and also allowing a silent quick review. Videos are saved in a content repository and can be accessed again at a later date if needed, which I think is an incredibly valuable feature.
The First Product From Webex Leap
Vidcast is the first innovation to come out of Webex Leap, an accelerator program also launched today that is designed to drive ideas and bring products to the Webex Suite faster. Cisco has a long history of innovation and Webex Leap will clearly continue this trajectory. By giving employees a place to experiment and develop new ideas, we will likely see lots of new innovations coming from Cisco in the coming months and years.
Hybrid work is here to stay, and it's great to see Cisco leading the way by developing solutions that make our lives easier, work more productive, and collaboration more beneficial and enjoyable. Vidcast looks like it will do just that, and can't wait to start experimenting with it. If Vidcast sounds good to you, sign up for the beta waitlist here. I'm number 1226 on the list — not that I'm counting or anything. I'll note that I thought it was also very smart of Cisco to incentivize folks to sign up for priority beta access by inviting them to spread the word.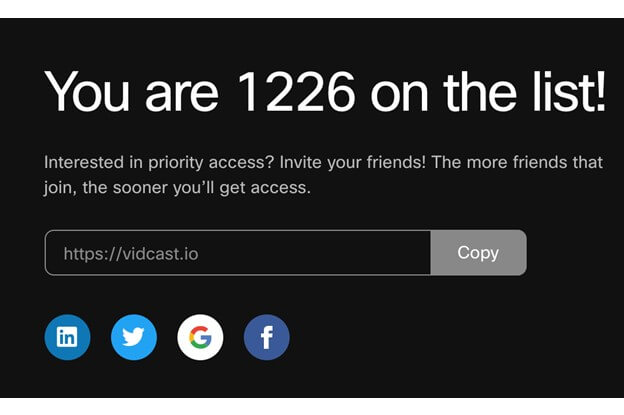 Disclosure: Futurum Research is a research and advisory firm that engages or has engaged in research, analysis, and advisory services with many technology companies, including those mentioned in this article. The author does not hold any equity positions with any company mentioned in this article.
Other insights from Futurum Research:
Cisco Webex Suite Rebrand And Product/Pricing Focus Is Timely, Strategic, And Necessary
Cisco Ups Its SD-WAN Game With ThousandEyes Native Integration
Cisco Shows Robust Q3 Growth Led By Security And Software
Image Credit: AiThority.com
The original version of this article was first published on Futurum Research.
Shelly Kramer is a Principal Analyst and Founding Partner at Futurum Research. A serial entrepreneur with a technology centric focus, she has worked alongside some of the world's largest brands to embrace disruption and spur innovation, understand and address the realities of the connected customer, and help navigate the process of digital transformation. She brings 20 years' experience as a brand strategist to her work at Futurum, and has deep experience helping global companies with marketing challenges, GTM strategies, messaging development, and driving strategy and digital transformation for B2B brands across multiple verticals. Shelly's coverage areas include Collaboration/CX/SaaS, platforms, ESG, and Cybersecurity, as well as topics and trends related to the Future of Work, the transformation of the workplace and how people and technology are driving that transformation. A transplanted New Yorker, she has learned to love life in the Midwest, and has firsthand experience that some of the most innovative minds and most successful companies in the world also happen to live in "flyover country."