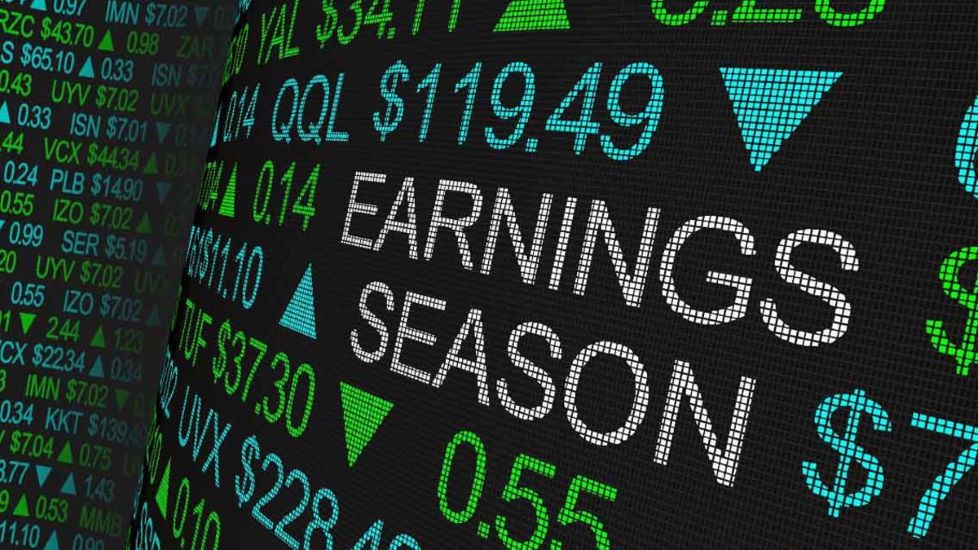 The News: SUSE announced Q1 earnings for the period ending January 31st late last week. For the full set of numbers, see the Press Release from SUSE on earnings. Earnings highlights are below:
16% growth in Adjusted Revenue (17% at constant FX) and a 34% Adj EBITDA Margin
SUSE reaffirms its guidance for the full year
Group ARR of $574 million, a 17% increase on the prior year (19% at constant FX)
ACV grew 5% in Q1, reflecting the impact of several multi-year deals signed in the prior period. Core ACV grew by 8% to $119.9 million. Emerging ACV declined by 9% to $23.9 million as a legacy SUSE contract was not renewed; excluding this, growth was 14%
Adjusted Cash EBITDA was $93.1 million for Q1, as long-term contracts delivered over $40 million change in deferred revenue
Adj unlevered Free Cash Flow was $44.6 million, a cash conversion rate of 85%
Strong growth has continued in the Cloud route to market, and growth levers continue to deliver as SUSE benefits from the global trend toward cloud transformation
The integration of NeuVector is proceeding well; previews of the source code have been published faster than anticipated
Headcount grew by almost 200 in Q1, with approximately 140 new staff in sales and customer service
SUSE Announces Solid Q1 Earnings and Updates on Rancher Growth — Are They Becoming an Acquisition Target?
Analyst Take: SUSE announced Q1 earnings late last week and continued to show strong growth in the core markets of Linux, Containers, and Edge computing. The company IPO'd in May of 2021 and is now closing in on a full year as a public company.
Having reviewed the numbers and listened to the investor relations call, I believe the overall picture is bullish for the organization as it continues to scale its go-to-market efforts. SUSE is continuing to absorb Rancher Labs and is bringing new feature/function to market, which I covered a few months back. The company is well into integrating the recent acquisition of NeuVector which rounds out the company's portfolio when it comes to container security.
Earlier in the quarter, I was pleased to see the addition of Adam Spearing to the senior leadership team, as Chief Revenue Officer. I have known Adam since my time at HP, and he is a proven leader in the enterprise software market, having held various leadership positions at companies including Salesforce, xMatters, Opsware, Sun, IBM, and HP.
Adam is responsible for SUSE's GTM operations which includes Channel, Cloud, Pre-Sales, Field Sales, Sales Operations and Digital Sales. I have tracked SUSE for over ten years now and they have always been a strong engineering-focused company with stable products and the ability to hit roadmap deliverables. Where they have struggled is with sales savvy. CEO Melissa Di Donato has acknowledged this and is making efforts to bolster the sales leadership ranks with tier one players, and Spearing fits the bill perfectly.
SUSE group ARR tracked at $574 million, which represented a 17% increase on the prior year (19% at constant FX). The ARR metric is increasingly crucial when it comes to tracking corporate performance, and a 17% trend places SUSE firmly in the ranks of high growth companies. Considering that the majority of the portfolio of products is over 20 years old is a sign of continued demand in the market and the additive nature of the Rancher and NeuVector solutions.
Another key metric to track for a largely subscription-based business is ACV. On this front, SUSE showed solid numbers with ACV growing 5% in Q1, reflecting the impact of several multi-year deals signed in the prior period. SUSE Core ACV grew by 8% to $119.9 million. One concerning blip was that emerging ACV declined by 9% to $23.9 million as a legacy SUSE contract was not renewed. While these types of big moves happen in a competitive market, the company did not provide further indication of which large client has defected to what I can only assume is Red Hat.
SUSE is exposed to markets that are hot within the tech industry such as Edge, Open Source and hybrid cloud orchestration with Kubernetes, and called out that the Cloud route market was adding to overall growth. I will be interested to track this dynamic, because if SUSE can crack its relationships with the likes of AWS, Azure, and Google Cloud Platform, I see only upside for the company.
SUSE continues to benefit from more granular trends underneath the cloud headlines such as the full-on shift to containers and Kubernetes by many DevSecOps teams. Against this backdrop, the purchase of NeuVector completed at the end of Q1, is making solid progress and the company highlighted how it plans to release an integrated Rancher-NeuVector product in May 2022.
An encouraging sign that the company is on track to hit these near term deadlines is that in January a preview of the source code was published on the NeuVector GitHub page and Docker Hub was dropped. According to SUSE, NeuVector is the industry's first end-to-end open source container security platform, and the only solution that delivers enterprise-grade zero trust security for containerized workloads. Certainly, bold claims by SUSE, but regardless of whether this is marketing hype or full reality, the company has made a solid acquisition in a space that is vexing many CISOs against the increasing risks posed by supply chain hacks such as the high profile SolarWinds breach last year.
What's Ahead for SUSE? Another Acquisition or the Target of an Acquisition?
SUSE's earnings results this quarter, the guidance the company is projecting, and the strategy to bolster sales and marketing are all largely self-explanatory, but the wider landscape is what is more interesting for the company. Di Donato has been vocal that the company would look to add inorganic growth through acquisition and this makes sense, especially in the edge computing space and storage domains as the company looks to expand into these adjacent markets. It would not surprise me if the company made a series of 'tuck-in' acquisitions of open-source based solutions in the coming months largely in the same mold as the recently completed Rancher and NeuVector acquisitions.
What could be more interesting is SUSE becoming a target itself for acquisitive companies looking to move into the operating system business and also add Kubernetes capabilities. As Arvind Krishna and the IBM team have proven over the last couple of years, Red Hat has brought much-needed growth to a stagnant company. While the likes of Cisco, HPE, and Lenovo are not struggling for growth in the same way as IBM was, adding a high growth software company to the mix with a proven ability to bridge the hybrid cloud landscape may prove compelling for these companies.
Another potential suitor would be NVIDIA who is now sitting on a war chest following the fall out of their planned moves for Arm. While I am not advocating for any of these moves, I think that the continued strength of the growth demonstrated by SUSE will certainly not go unnoticed, especially with such a vocal and well-regarded CEO as Di Donato at the helm.
The Outlook for SUSE Continues to be Cloudy with a Chance of Acquisitions
The strong takeaways from SUSE's earnings announcements are that the company is pivoting nicely from a sleepy engineering-focused company to a sales-driven company while retaining the core engineering DNA. While the engineering team has a lot on its plate with the integration of NeuVector and the bringing to market of combined SUSE-Rancher offerings, I see good indications with an early delivery of NeuVector to GitHub this quarter.
I also firmly believe the company is betting on the right horse with the hyperscalers and going all-in on the cloud. The company needs to make the core relationships with AWS, Google, and Microsoft a core focus area in the coming months, and I will be tracking for joint announcements to demonstrate success against this strategy.
The other dynamic to track is M&A activity, both by SUSE continuing to target 'tuck-in' acquisition to augment its portfolio but also for rumors of SUSE becoming a target for the mega-cap players such as HPE, or maybe even a hyperscaler such as Microsoft. Regardless, this quarter represents a great set of numbers by a still relatively new public company that is demonstrating that clear leadership and ruthless focus on execution pays off.
Disclosure: Futurum Research is a research and advisory firm that engages or has engaged in research, analysis, and advisory services with many technology companies, including those mentioned in this article. The author does not hold any equity positions with any company mentioned in this article.
Other insights from Futurum Research:
SUSE Announces Full Year '21 Earnings and Q4 Results — Busy Year Ends in Solid Performance
SUSE NeuVector Acquisition Demonstrates a Doubling Down on Kubernetes Security
SUSE Doubles Down on Cloud-Native Innovation with Major Updates to Harvester and Rancher
Image Credit: TheStreet
The original version of this article was first published on Futurum Research.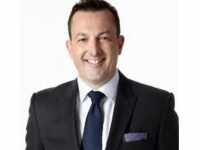 Steven Dickens is Vice President of Sales and Business Development and Senior Analyst at Futurum Research. Operating at the crossroads of technology and disruption, Steven engages with the world's largest technology brands exploring new operating models and how they drive innovation and competitive edge for the enterprise. With experience in Open Source, Mission Critical Infrastructure, Cryptocurrencies, Blockchain, and FinTech innovation, Dickens makes the connections between the C-Suite executives, end users, and tech practitioners that are required for companies to drive maximum advantage from their technology deployments. Steven is an alumnus of industry titans such as HPE and IBM and has led multi-hundred million dollar sales teams that operate on the global stage. Steven was a founding board member, former Chairperson, and now Board Advisor for the Open Mainframe Project, a Linux Foundation Project promoting Open Source on the mainframe. Steven Dickens is a Birmingham, UK native, and his speaking engagements take him around the world each year as he shares his insights on the role technology and how it can transform our lives going forward.