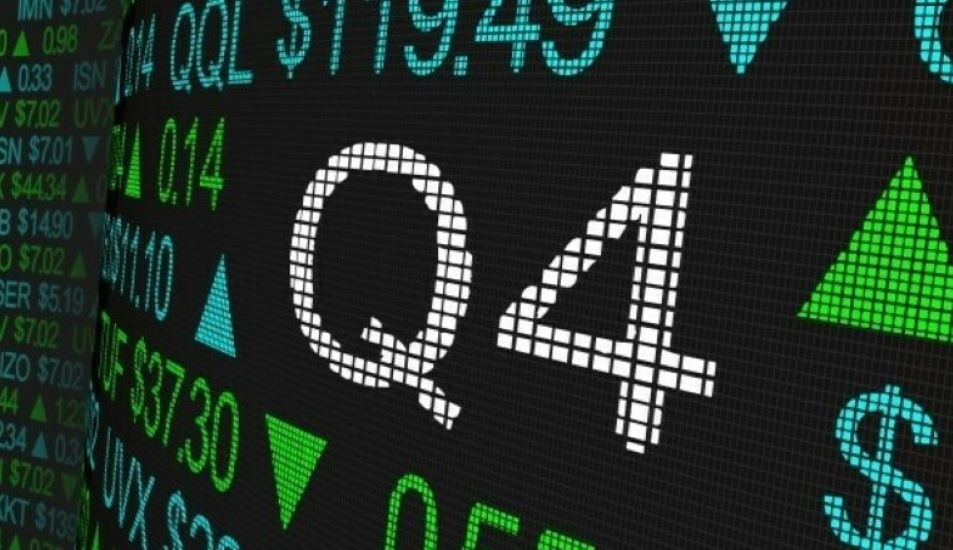 The News: SUSE Announces full year 2021 earnings and Q4 results. SUSE the German Open Source based Software company today announced Q4 2022 earnings. See the full earnings report from SUSE here.
SUSE Announces Full Year '21 Earnings and Q4 Results — Busy Year Ends in Solid Performance
Analyst Take: SUSE announces its full year 2021 earnings and Q4 results this week, providing the full picture of 2021 performance — and it was a solid one. Here are some highlights:
Q4 trading was ahead of expectations and the revised guidance given with the Q3 results
Group ARR of $560 million, a 17% increase on the prior year
ACV grew 28% in Q4, giving a total growth of 26% for the full year. In Q4, Core ACV grew by 17% to $98.7 million and Emerging ACV grew 102% to $26.3 million
Adjusted Revenues were $154 million in Q4 and $575.9 million for the full year, just above the top of the guided range of $564 to $574 million
Adjusted EBITDA was $48 million in Q4, contributing to a full year Adjusted EBITDA of $212.1 million and a full year margin of 37%
Adjusted Cash EBITDA was $51.7 million for Q4 and $278.2 million for the year, comfortably above the top end of the previously guided range
Strong growth has continued in the Cloud route to market and Rancher solutions, as all growth levers continue to deliver
The acquisition of NeuVector just prior to the year end provides the company with another valuable opportunity to accelerate growth in the medium term with its market-leading container security product
Positive outlook for FY2022, expected to deliver mid- to high-teens growth in Adjusted Revenue and an Adjusted EBITDA margin around mid-thirties percent
It's been a busy year for SUSE with the company's public listing and strategic acquisitions of both Rancher and NeuVector to round out the stack. The company appears to have shaken off its sleepy, staid reputation as a solid engineering focused company and pivoted to being a high growth focused tech player, all the while keeping the engineering focus. As is often the case, the big driver for SUSE's transformation has come through adding sales and marketing chops to the corporate DNA. This represents a powerful combination going forward for SUSE's prospects and speaks to the leadership of the still relatively new CEO Melissa DiDonato. I have long been a fan of SUSE's core SLES Linux Distribution and the company's approach to Germanic level engineering, but this was only ever half of the equation. When coupled with a much-needed focus on strategic M&A and a top down focus on ruthless sales execution, the company is now well positioned to benefit from the key secular trends of the shift to containerization and the wider pivot to the cloud for many enterprise customers.
SUSE Acquisitions Start to Bolster Overall Growth
SUSE's acquisitions are starting to bolster overall growth for the company. Back in late October, SUSE announced the closing of the acquisition of NeuVector. NeuVector is focused on delivering full lifecycle container security in mission-critical environments. This acquisition represents a perfect example of a 'tuck-in' acquisition as it perfectly complements the existing SUSE Rancher business. As customers move to production scale Kubernetes deployments, security increasingly rises to the forefront of the list of requirements, so this a welcome focus by the company.
In late August, SUSE announced the release of SUSE Rancher 2.6. This was the first major Rancher-related release from SUSE since the acquisition of Rancher Labs in December 2020. SUSE Rancher 2.6 provides enterprises with an enhanced user experience, improved lifecycle management of hosted clusters in Microsoft AKS and Google GKE, in addition to Amazon Web Services EKS, while also focusing on security and compliance posture. Open interoperability of SUSE Rancher gives customers freedom to choose, mix and match solutions that best fit their business strategy.
Also in October SUSE started to deepen its focus on the Edge with the release of SUSE Linux Enterprise (SLE) Micro 5.1. Edge deployments require the best of Linux but also necessitate a more lightweight footprint, especially as Kubernetes become the default deployment approach. The 5.1 release added secure device onboarding and live patching, as well as increased support for IBM Z and LinuxONE. SLE Micro makes it easier for organizations to adopt Kubernetes because it is designed to work well with K3s, SUSE Rancher (RKE2) or third-party Kubernetes distributions.
Overall, I'm bullish. I believe that SUSE is charting the right path when it comes to its acquisition strategy and also looking to move beyond its traditional heartland of Linux distributions and extend its reach into containers, the cloud, and also the edge. This focus on explosive growth areas will enable the company to continue to expand its TAM and set the company up to continue to post solid growth numbers quarter after quarter.
Q4 and FY2021 By the Numbers
In a world where companies have to post double digit growth numbers just to keep their cool rating, SUSE is running with the cool kids. While the company has only recently listed and is based on the German exchange, the company's growth numbers are impressive.
Q4 demonstrated continued strong growth, with ACV up 28% to $125 million, Core ACV grew 17% to $98.7 million in Q4, driven by continued strong growth in the Cloud, most notably with the hyperscalers. The hardware OEMs, a traditional channel for SUSE, grew by 11% in the quarter. Emerging ACV more than doubled to $26.3 million in Q4, with growth of 85% for the year. Rancher was the key driver on this front, the result of a laser focus on cross and upsell starting to show results.
Q4 ACV growth across all geographic regions was strong. EMEA grew 27%, driven by hyperscalers and large renewals. Growth in North America was 23%, against a strong comparable quarter in 2020. The standout performers however were APJ and Latin America where ACV grew 87% and 95% respectively in Q4. This demonstrates that SUSE's strategy of investment in leadership and sales is starting to pay off and will set the company up for continued success in these regions. Another key metric I track is contract length, as it easy for new sellers to focus on short length deals, so it was encouraging to see average contract length remained consistent at 19 months.
ARR is the Only Metric that Counts
If SUSE is going to become a high growth/big valuation tech company only one metric matters in the eyes of the street, and that is Annual Recurring Revenue. This metric is increasingly becoming the alpha dog amongst the pack of KPIs CEOs are asked about.
Against this backdrop, SUSE posted solid numbers. ARR increased from $480.3 million to $560.0 million, a growth of 17%. Growth was largely driven by Rancher, which is both encouraging and not overly surprising. SUSE ARR as of July 2021 (measured at the end of Q4) was $498.9 million, a growth of 11%. Rancher ARR as of July 2021 (measured at the end of Q4) was $61.1 million, a growth of 100%. The company will continue to need to post ARR growth above 10% as a whole to pivot perception of the stock in the quarters ahead.
The company did have a misstep around the Rancher ARR numbers, with issues coming to light as a result of migrating Rancher data to SUSE reporting systems. The company highlighted a miscalculation in Rancher ARR Q2 numbers reported in Q3. SUSE has therefore recalculated the Q2 ARR reported in Q3. The same error occurred in the prior year comparison, but prior quarters are not impacted. Transparency is what is required in this instance, and SUSE certainly provided this in their reporting. Going forward SUSE will move to one global SUSE figure for ARR and NRR as the customer base is now fully merged.
SUSE's Financial Outlook
With respect to SUSE's financial outlook, the company met or slightly exceeded the guidance they provided for 2021, and the company continues to expect to see ACV Core continuing to grow at a rate of mid- to high-teens percent per year, while ACV Emerging should continue to growth in excess of 60% in FY 2022 and in excess of 50% per year in the medium term. The company also expects Adjusted Revenue to grow at mid-to-high teens percent in 2022, and thereafter with growth around 20% per year in the medium term. Adjusted EBITDA margin is projected to be in the mid-thirties percent in FY2022, with some dilution from NeuVector. The company then projects it will grow in the medium term at approximately 40%.
My Outlook for SUSE Continues to Be Positive
The key takeaways from SUSE's earnings announcements are that the core Linux operating system business remains strong. The company is rightly tracking ARR as the key indicator of the overall health of the business, and last but not least, SUSE's acquisition strategy that has been such a core component of the company's strategy is starting to demonstrate results.
As we go in 2022 and beyond, I will be watching closely for three things: guidance on new solution growth such as edge, big client wins against VMware and Red Hat, and finally continued focus on sales and marketing execution. My overall perspective is that SUSE has delivered great numbers and shows promising signs for continued growth in the quarters to come.
Disclosure: Futurum Research is a research and advisory firm that engages or has engaged in research, analysis, and advisory services with many technology companies, including those mentioned in this article. The author does not hold any equity positions with any company mentioned in this article.
Other insights from Futurum Research:
SUSE NeuVector Acquisition Demonstrates a Doubling Down on Kubernetes Security 
SUSE Rancher 2.6 Launches, First Release Since the Acquisition of Rancher Labs
SUSE Doubles Down on Cloud-Native Innovation with Major Updates to Harvester and Rancher
Image Credit: ASUG
The original version of this article was first published on Futurum Research.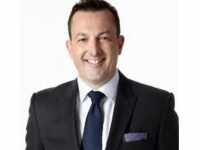 Steven Dickens is Vice President of Sales and Business Development and Senior Analyst at Futurum Research. Operating at the crossroads of technology and disruption, Steven engages with the world's largest technology brands exploring new operating models and how they drive innovation and competitive edge for the enterprise. With experience in Open Source, Mission Critical Infrastructure, Cryptocurrencies, Blockchain, and FinTech innovation, Dickens makes the connections between the C-Suite executives, end users, and tech practitioners that are required for companies to drive maximum advantage from their technology deployments. Steven is an alumnus of industry titans such as HPE and IBM and has led multi-hundred million dollar sales teams that operate on the global stage. Steven was a founding board member, former Chairperson, and now Board Advisor for the Open Mainframe Project, a Linux Foundation Project promoting Open Source on the mainframe. Steven Dickens is a Birmingham, UK native, and his speaking engagements take him around the world each year as he shares his insights on the role technology and how it can transform our lives going forward.