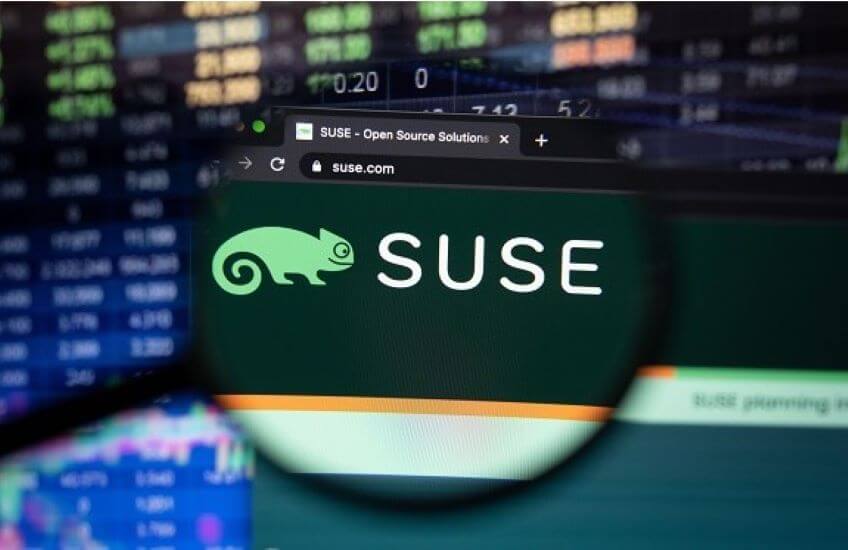 The News: SUSE announced Q3 earnings earlier today. For the full set of numbers, you can read the report in full on the SUSE site.
Highlights of SUSE's Q3 earnings are below:
As a result of a strong Q3, SUSE now expects to report full year Adjusted Revenue in the top half of the guidance range and Adjusted Cash EBITDA above the top of the guidance range
ACV grew 39% to $119.0 million in Q3. Core ACV grew 36% and Emerging ACV grew 59%
Total ARR of $555.5 million, growth of 20% on prior year; SUSE ARR of $489.7 million, (+14%); Rancher ARR of $65.8 million, (+115%)
Adjusted Revenue was $151 million, an increase of 21% above prior year
Adjusted EBITDA of $55.2 million for Q3 is up 10% from prior year with a margin of 37%, as SUSE continues to invest in growth
Adjusted Cash EBITDA was $65.0 million, an increase of 84% and a margin of 43%
Net debt at quarter end was $653.1 million; representing a reduced leverage ratio of 2.6x
SUSE S.A. was listed on the Frankfurt Stock Exchange during the quarter, enabling a reduction in outstanding debt
New solutions are driving customers' cloud-native transformation
Strengthening revenue and margin guidance above the previous highest guidance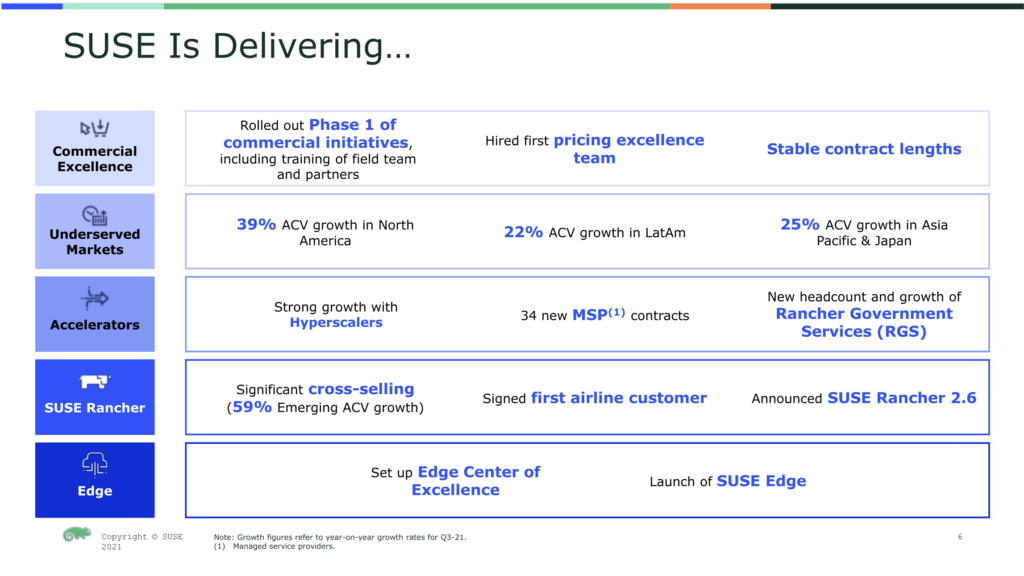 SUSE Announces Q3 Earnings and Updates on Rancher Growth
Analyst Take: SUSE announced its second quarter of public standalone results as a listed company and continued to show strong growth in the expanding Total Addressable Market spaces of Linux, Containers, and Edge computing. SUSE has a storied past in the open-source community, but until relatively recently has always been part of wider focused organizations such as Novell and MicroFocus. These diversely focused parent companies meant that although SUSE was always a robust technology company, it never made much of a splash in the market and punched below its weight when it came to sales and marketing execution. The 2021 SUSE is a very different animal to those previous incarnations.
The company IPO'd back in May on the Frankfurt Stock Exchange and as a result became the largest technology IPO in Europe this year so far, and also crucially the largest float by a company with a female CEO, ex SAP leader Melissa Di Donato. SUSE is firmly focused on delivering open source-based solutions that address key markets such as mission critical computing with SUSE Linux Enterprise Server, Kubernetes orchestration and management with SUSE Rancher (from recently acquired Rancher Labs), and SUSE Edge that looks to focus on the requirements of Edge computing and IoT. Based on the market in which it operates, SUSE goes head-to-head with its portfolio against the likes of Red Hat and VMware.
Having reviewed the numbers and listened to the investor relations call yesterday morning, the overall picture looks bullish for the organization with strong execution on core KPIs. SUSE is now two quarters into absorbing fuller Rancher Labs and is proving that it is executing on the strategic rationale for the acquisition and the the guidance the company gave as part of the pre-IPO investor roadshow. Overall, ARR growth of 20% for the business as a whole and 115% ARR growth for the SUSE Rancher business represents impressive results. When you couple these explosive growth numbers with the trend in Annual Contract Value (ACV) also increasing by 39%, it's easy to see why I'm bullish on the numbers.
SUSE is exposed to markets that are hot within the tech industry such as Edge, Open Source, and hybrid cloud orchestration with Kubernetes. When you couple this with the fact that these markets are all experiencing significant growth in TAM, SUSE is well placed to fuel sustained growth as a standalone business, and that is what the Q3 numbers announced yesterday demonstrate.
Di Donato is bringing a focus on sales and marketing execution that anyone who knows of SUSE and its history will attest is much needed and long overdue. In fact, the only blight on the numbers is an increase in sales and marketing expenses quarter-on-quarter. While in more established businesses, and for that matter in other open sources businesses, this may be a source for concern, I am heartened by this cost increase.
SUSE has been a sleepy German engineering company that long under invested in sales and marketing, hoping that its engineering prowess would win the day. Di Donato has flipped the focus on sales and marketing on its head during her tenure, and this is starting to reflect itself in the results and growth numbers the company has posted. It is evident from the Investor call that the company is laser focused on sales execution, tracking the right metrics of ARR and TCV, and building out the required rigor to focus on the cross/upsell opportunity that the Rancher acquisition represents.
Di Donato and CFO Andy Myers were able to increase full year guidance during the Investor call, not only for overall revenue, but also margins to the highest levels outlined in previous guidance. This is a strong indicator that confidence is starting to ripple through the SUSE leadership that the intent behind the Rancher acquisition is starting to resonate with clients and manifest itself in the revenue attainment. So early after a strategic acquisition, this level of confidence is encouraging for the long-term growth outlook.
SUSE's Competitive Positioning Against Red Hat and VMware
A recurring question topic on the quarterly investor call was SUSE's competitive positioning against Red Hat and VMware. While exact numbers of wins against these competitors was not forthcoming, the company did outline that it had acquired 140 net new logos during the quarter and in the deck presented called out a win against Red Hat. The battle lines in the hybrid cloud space are starting to crystalize with VMware Tanzu, IBM/Red Hat with OpenShift, and SUSE with Rancher locked in a three-way race for the bragging rights to be the leader in hybrid Kubernetes orchestration. While SUSE can arguably be placed in 3rd place, currently, in this race, they are certainly focused on winning market share and customers and will be no doubt be a pain in the side for both Red Hat and VMware in the quarters ahead.
SUSE Focused on Building Out its Offerings
At the start of Q3, SUSE hosted its annual customer event, SUSECon, and made a raft of new product announcements. These included:
SLES 15 Service Pack 3 (SLES 15 SP3): the latest evolution of the company's core operating system that has been the main revenue driver for the company for the past two decades.
SUSE Rancher 2.6: I covered this announcement in some depth in this article: SUSE Rancher 2.5 Launches, First Release Since the Acquisition of Rancher Labs. This solution space is where the explosive 115% ARR growth is coming from this quarter and ties SUSE to the rapidly expanding TAM growth in the Kubernetes and hybrid cloud space.
SUSE Edge: A new, welcome addition to the SUSE portfolio offering customers the capabilities to build, deploy and manage enterprise applications at the edge through an automated and secure management framework.
SUSE also showcased continued investment in open-source innovation and outlined its engagement in a number of new open-source projects at SUSEcon, including Harvester, Epinio, Opni and Trento. These projects demonstrate the continued commitment by the company in both Linux and Kubernetes and the wider open-source community.
What's Ahead for SUSE? Another Acquisition?
SUSE's earnings results are largely self-explanatory, but what stood out for me on the call was the way that Di Donato volunteered enthusiastically that the company would look to add inorganic growth through acquisition to its near-term strategic outlook. In my opinion, Di Donato would not have offered this guidance if she was not close to landing another acquisition to fuel growth.
With Myers going to lengths to highlight that the debt leveraging had been reduced ahead of schedule, Di Donato was able to go naturally to talk of acquisition. During the Q&A on the Investor call, she elaborated that the company is actively seeking a 'tuck-in' target to bolster the strategic direction of the company. DiDonato even went so far as to describe her targets in the container security, observability DEVSECOPS, and edge areas — basically anything that would provide complimentary offerings that can expand the existing portfolio are in line with the company's open-source ethos. Given the tone of the call, I will be watching the wires closely in the coming weeks for news of an acquisition or maybe more.
SUSE's SAP Relationship Continues to Provide a Bedrock for Growth
SUSE and SAP have long had a strategic partnership which, given the proximity of their engineering teams in the same part of Germany, is not a surprise. On the investor call, Di Donato went on to describe the relationship as not only engineering focused, but also as a go-to-market tie up. According to Di Donato, SAP reps are also incentivized to lead with SUSE solutions. Given the transition of the SAP base to S4 and HANA over the next few years, this strategic alliance provides strong tailwinds for SUSE in its core Linux operating system business.
The Outlook for SUSE Continues to Be Bullish
The strong takeaways from SUSE's earnings announcements yesterday are that the core Linux operating system business remains strong. The company is laser focused on the right metrics in TCV and ARR and the Rancher acquisition is already delivering materially to the overall performance of the company. With the recent move into edge computing, which is an exploding addressable market, the company is positioned for long-term double-digit growth in the quarters ahead. I will be watching closely for three things: guidance on edge solution adoption, signs of big-name adoption around the combined Rancher/SUSE stack in future quarters, and finally, continued focus on sales and marketing execution. Overall, these are great numbers by a still fledgling public company that is showing the signs of being a name to watch in the quarters ahead.
Disclosure: Futurum Research is a research and advisory firm that engages or has engaged in research, analysis, and advisory services with many technology companies, including those mentioned in this article. The author does not hold any equity positions with any company mentioned in this article.
Other insights from Futurum Research:
Temenos And Zafin Availability On IBM Financial Services Cloud Platform Shows Banking-aaS Technology Stack Starts To Gain Traction 
Teradata Reimagines Strategy To Deliver Sustainable Growth And Value Creation
Part Two Of Series: More On 5G RFFE And Why It's Part Of The 5G Puzzle
Image Credit: Global Capital
The original version of this article was first published on Futurum Research.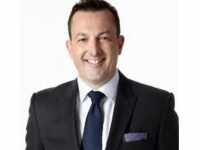 Steven Dickens is Vice President of Sales and Business Development and Senior Analyst at Futurum Research. Operating at the crossroads of technology and disruption, Steven engages with the world's largest technology brands exploring new operating models and how they drive innovation and competitive edge for the enterprise. With experience in Open Source, Mission Critical Infrastructure, Cryptocurrencies, Blockchain, and FinTech innovation, Dickens makes the connections between the C-Suite executives, end users, and tech practitioners that are required for companies to drive maximum advantage from their technology deployments. Steven is an alumnus of industry titans such as HPE and IBM and has led multi-hundred million dollar sales teams that operate on the global stage. Steven was a founding board member, former Chairperson, and now Board Advisor for the Open Mainframe Project, a Linux Foundation Project promoting Open Source on the mainframe. Steven Dickens is a Birmingham, UK native, and his speaking engagements take him around the world each year as he shares his insights on the role technology and how it can transform our lives going forward.