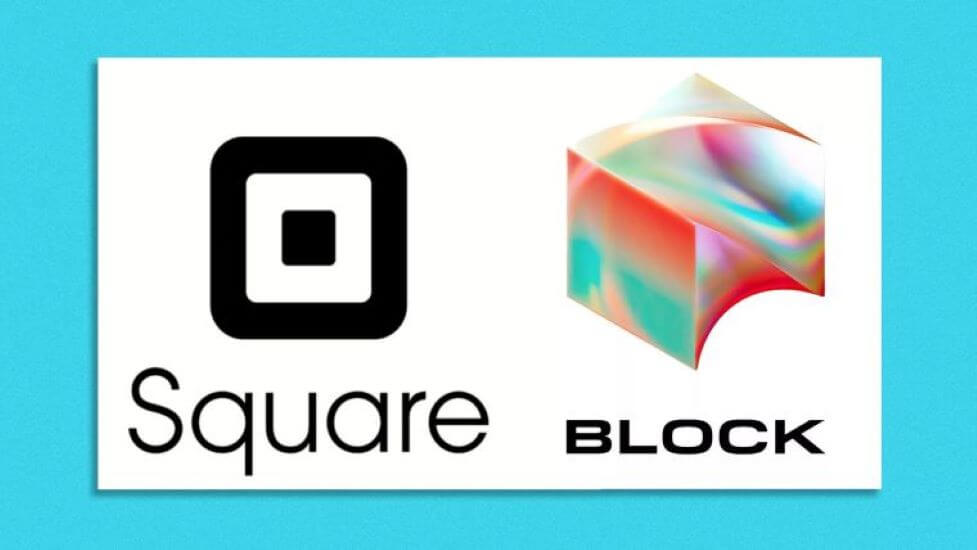 The News: In news of the week, Square becomes Block, a move that differentiates the Square brand, built for business, from the corporate entity. The announcement by Square, which provides an integrated ecosystem of commerce solutions, business software, and banking services for sellers, enables the Seller business to own the Square brand, and frees the Block entity to do other things. Read the full press release from Square here.
Square Becomes Block – What is Next for Jack Dorsey?
Analyst Take: Square becomes Block — and it's no doubt been a busy week for Jack Dorsey. The former CEO of both Twitter and Square stood down from his role as Twitter CEO early in the week and then major announcements were made by Square on how the company plans to move forward under Block, a new brand.
Let's first discuss the rebrand of Square becoming Block. This corporate rebranding of Square is right out of the playbook that Alphabet adopted in 2015. Facebook also recently leveraged the same strategy when they changed the parent company name for the family of social media apps to Meta. For me, the rebranding makes sense, insomuch as the Square brand had firmly established itself in the minds of many as the go to retail point-of-sale terminal and card read for small to medium businesses. With Square looking to move into other businesses, the association with the retail seller business was constricting. Therefore, having a corporate structure that will allow the various businesses to build their own identity and share core corporate functions such as HR, Legal, and Finance, makes perfect sense purely from a branding and go-to-market perspective. It is also worth noting that the move Square has made was not under the same duress that Facebook made the rebranding shift to become Meta. Square is a well-regarded and almost universally liked brand that has positioned itself as 'helping the little guy' gain access to the economy and resulting empowerment.
The new Block business structure will include Square, Cash App, Tidal, and TBD54566975, with the Square Crypto business also getting a new name in the reshuffle, which will now be called Spiral.
Square Becomes Block: And It's About Infinitely More Than a Name
While the corporate name to Block change is garnering the headlines, the real story is going on behind the scenes. While Dorsey has been cryptic in what he has said in public on his recent departure from Twitter, if you've been tracking the mercurial entrepreneur, the real story becomes more apparent. Dorsey is a self-confessed Bitcoin maximalist. His Twitter profile has a one word in it, #bitcoin. While many are reporting that he is focused on the wider Crypto landscape, his focus is more narrow, and extends to Bitcoin the network and bitcoin the asset. This is an important distinction to make and I believe it gives an insight into where we can see Block's focus going forward. When Twitter recently launched the tipping feature and rolled into the announcement a partnership with Strike, only one cryptocurrency was supported: Bitcoin. I covered the announcement of the collaboration with Strike and I see Dorsey aligning himself and the new Spiral mission increasingly with the likes of Strike CEO Jack Mallers, insomuch as they intend to make bitcoin the currency for a newly imagined web or, perhaps more strategically, what will become the metaverse.
Dorsey is a visionary in the mold of Elon Musk and Steve Jobs, and they don't build products and services in the traditional sense, but instead lead crusades to upend traditional markets. The organizations they lead are mission led and they operate beyond the shackles of quarterly earnings statements to the Street. In fact, they see these constraints as beneath them and a legacy construct not appropriate for the way they see the world. With this move (and others) I believe that Dorsey is looking at how he can build a multi-generational legacy, and reimaging how money will flow on the web or in the metaverse 20 years from now.
According to the press release, Block will be focused on building an overarching ecosystem of many businesses united by their purpose of economic empowerment, and designed to serve many people — individuals, artists, fans, developers, and sellers. At first read, this may appear to be press release fluff at first read, but I believe this is an existential calling for Dorsey and should be taken literally rather than through the traditional jaded lens of those of us who are exposed to too many press releases. The company tried to downplay the strong association with blockchain in the press release, stating that Block could mean "building blocks, neighborhood blocks and their local businesses, communities coming together at block parties full of music, a blockchain, a section of code, and obstacles to overcome" but I don't buy that. The focus here is clearly blockchain and bitcoin based.
Looking Ahead
Now that he's stepped down from his role as CEO of Twitter and will likely transition off the Twitter, board when his current tenure comes to an end in May 2022, Dorsey has more time to focus on Block. I expect a flurry of activity to come in the months ahead driving Block forward in the bitcoin and decentralized finance space. I have not been briefed on Block's strategic direction, but it is not hard to envisage a future where the company provides the retailer rails for companies globally to start to accept Bitcoin. Square has built a formidable presence in the hands of small and medium-sized businesses, as well as empowering artists and creators, adding bitcoin on/off ramps to this network is a logical next step. As nation states start to follow El Salvador's lead and start to plug directly into the Bitcoin network and transition bitcoin from an investment asset into a true currency, then which company is better placed than Square to provide the merchant infrastructure?
Another area I see as a potential focus for the newly named Block is the area of non-fungible tokens or NFTs. The current use case for this technology is a new imagining of digital artwork and ownership, with JPEG ownership being recorded on underlying blockchain networks. The world of NFTs is gaining traction in the artworld as the likes of Beeple and Banksy create a stir and get oversized press coverage as a result. Although this market is interesting, I see it as only the first step for NFT technology. Interesting use cases abound for establishing ownership on an immutable blockchain. Take for example a market dear to my own heart, high end watches. The ability to track ownership, add value to the service and warranty lifecycle, and eradicate the incentive for thieves to steal watches is a solid use case for blockchain and NFT functionality. When you consider that Rolex allegedly creates one million watches a year priced starting at $5K and upwards, and that they are only one manufacturer, you can see how the total addressable market, predicted to be worth $9.3 billion by 2025 ,could potentially be transformed. Watches and art are just the tip of the iceberg. NFT title documents for cars, real estate, and many other examples exist, and this is where I expect Block to focus in the months and years ahead.
Imagine a world where car inspection documents are maintained on a blockchain network and can transfer seamlessly when the title of a car moves between owners, as the title document also exists on a blockchain infrastructure. Which company would be the perfect company to provide the in-dealership or inspection center point-of sale-based system? I'm betting that Dorsey will soon be arguing that Block is that perfect company. The total addressable market for this blockchain fueled marketplace is not currently quantifiable, but when you couple the immersive nature of the metaverse and how goods will be bought and sold within it, and consider which companies will provide the merchant networks, it's not at all difficult to see why Dorsey is doubling down on Block and extricating himself from Twitter.
Disclosure: Futurum Research is a research and advisory firm that engages or has engaged in research, analysis, and advisory services with many technology companies, including those mentioned in this article. The author does not hold any equity positions with any company mentioned in this article.
Other insights from Futurum Research:
AWS Announces Mainframe Modernization Acceleration Program in Partnership with Micro Focus 
Microsoft Launched Sustainable Data Center Region in Sweden Using Green Power
AWS Provides Six Key New Reasons to Adopt and Use Amazon SageMaker
Image Credit: Axios
The original version of this article was first published on Futurum Research.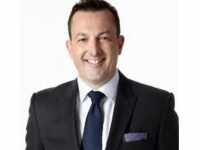 Steven Dickens is Vice President of Sales and Business Development and Senior Analyst at Futurum Research. Operating at the crossroads of technology and disruption, Steven engages with the world's largest technology brands exploring new operating models and how they drive innovation and competitive edge for the enterprise. With experience in Open Source, Mission Critical Infrastructure, Cryptocurrencies, Blockchain, and FinTech innovation, Dickens makes the connections between the C-Suite executives, end users, and tech practitioners that are required for companies to drive maximum advantage from their technology deployments. Steven is an alumnus of industry titans such as HPE and IBM and has led multi-hundred million dollar sales teams that operate on the global stage. Steven was a founding board member, former Chairperson, and now Board Advisor for the Open Mainframe Project, a Linux Foundation Project promoting Open Source on the mainframe. Steven Dickens is a Birmingham, UK native, and his speaking engagements take him around the world each year as he shares his insights on the role technology and how it can transform our lives going forward.