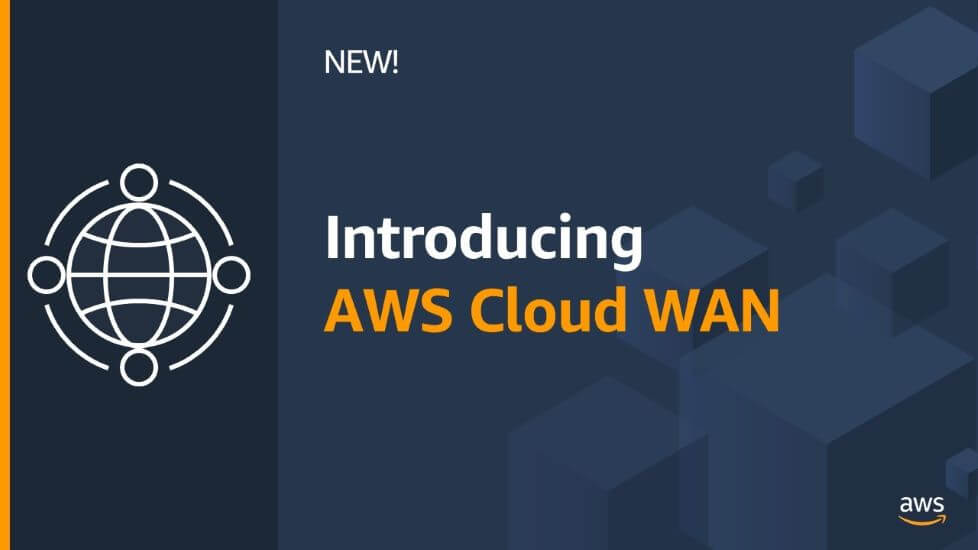 The News: Amazon Web Services, Inc. (AWS), an Amazon company, announced AWS Cloud WAN at its AWS re:Invent 2021 event, a managed wide area network (WAN) service that is designed to make it faster and easier for enterprises to build, manage, and monitor a unified multi-region network that connects cloud and on-premises environments. AWS Cloud WAN provides a central dashboard that enterprises can use to connect their on-premises branch offices, data centers, and Amazon Virtual Private Clouds (Amazon VPCs) across the AWS global network.
With AWS Cloud WAN, enterprises can get a complete view of their global network and use network policies to centrally configure and automate network management and security tasks. AWS Cloud WAN enables enterprises to use the AWS global network to provide a single unified network, which could allow them to improve network health, performance, and security. Read the AWS Press Release here.
AWS re:Invent 2021: AWS Unveils AWS Cloud WAN to Unify Enterprise Cloud and On-premises Environments
Analyst Take: AWS deftly used the AWS re:Invent 2021 event to announce its AWS Cloud WAN offering. AWS is positioning AWS Cloud WAN as a managed WAN service that connects on-premises data centers (DCs), branch offices, and cloud resources to streamline operating a multi-regional or global network. Through AWS Cloud WAN, enterprises can use a central dashboard and network policies to build and administer a multi-regional network that spans multiple locations and localized networks. The prime objective is to diminish the need to configure and administer different networks individually using differing technologies and platforms.
From my perspective, AWS Cloud WAN broadens the addressable market of the AWS Transit Gateway Connect offering introduced at last year's AWS re:Invent 2020 event. The AWS Transit Gateway Connect uses natively integrated partner SD-WAN platforms to streamline the manual provisioning of AWS VPC (Virtual Private Cloud) that had previously required manually setting up IPSec VPNs between SD-WAN devices and AWS Transit Gateways.
For connectivity between cloud and on-premises environments, customers can use AWS Direct Connect to create a private connection between AWS and their DCs or create a secure AWS virtual private network (VPN) connection. A major pressing challenge for customers is that attaining connectivity between on-premises DCs and branch offices usually requires significant resource investment in developing their own physical network or engaging third-party suppliers to build a software-defined overlay network. This approach often results in taxing network teams with the management of a complex network pastiche using multiple technologies and tools.
Now network teams can use network policies to specify the Amazon VPCs and on-premises locations based on their decision to connect through the menu of AWS VPN, AWS Direct Connect, AWS Transit Gateway options, as well as third-party SD-WAN solutions with AWS Cloud WAN producing a comprehensive view of the network. To fulfill customer SD-WAN selection, AWS Cloud WAN integrates with Cisco, HPE Aruba, Palo Alto Networks, and VMware, while offering a central control plane to streamline the overall network administration.
Specifically, I see the integration of Cisco's SD-WAN with AWS Cloud WAN service as fulfilling growing customer demand to use automation to interconnect their users, sites, and cloud workloads to shorten deployment time while potentially boosting application performance as well as attain comprehensive security assurances across AWS global cloud resources.
Of note, multi-cloud specialist Aviatrix is collaborating with AWS to support the AWS Cloud WAN preview. The Aviatrix portfolio provides multi-cloud native networking solutions that use and prioritize cloud provider native technologies. Integrating AWS Cloud WAN with Aviatrix Transit could accelerate delivering use cases such as firewall insertion, complex NAT requirements, encrypted on-premises connectivity, and multi-cloud connectivity.
AWS needed to roll out AWS Cloud WAN to counter the cloud WAN portfolio development and partnership initiatives of its key cloud provider rivals. Azure Virtual WAN, for example, offers a networking service that unites a wide array of networking, security, and routing capabilities under a single operational interface. Azure also works with Cisco, HPE Aruba, Palo Alto, and VMware in meeting customer SD-WAN and automated branch connectivity requirements, which I expect mostly offsets AWS differentiation goals in touting its various partnership and customer arrays.
Key Takeaways on AWS Cloud WAN Launch
While AWS is currently the overall market leader in the global public cloud market segment, I anticipate that Microsoft Azure will seek differentiation in areas such as availability zone density in demonstrating its global cloud WAN capabilities. Microsoft has constructed a global network in Azure, consisting of 140 Availability Zones in contrast to AWS, which supports 81 AWS Availability Zones at present, with plans already announced for 27 more Availability.
This shows AWS is committed to closing the Availability Zones gap with Azure in winning more cloud WAN business as it targets more enterprise business that directly challenges Microsoft's enterprise pedigree. Although each enterprise has specific cloud WAN requirements with ultimate selection based on a wide range of criterion including Availability Zone density, I foresee the new AWS Cloud WAN offering stirring the competitive pot and energizing enterprise consideration of cloud WAN services.
AWS Cloud WAN can now offer enterprises more flexibility in diminishing the challenges of weaving together and administering third-party tools for connectivity, security, and monitoring applications across cloud and on-premises environments — and that's a smart move for AWS.
Disclosure: Futurum Research is a research and advisory firm that engages or has engaged in research, analysis, and advisory services with many technology companies, including those mentioned in this article. The author does not hold any equity positions with any company mentioned in this article. 
Other insights from Futurum Research:
AWS Provides Six Key New Reasons to Adopt and Use Amazon SageMaker
AWS re:Invent 2021 Day 1: Announcements on Graviton, Trainium, Inferentia, and More
Amazon Provides Free Access to Legal Entity Identifier Dataset on the AWS Cloud to Help Businesses Protect Investments from Climate-change Related Risks
Image Credit: Amazon AWS
The original version of this article was first published on Futurum Research.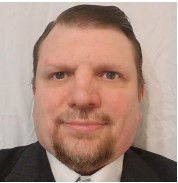 Ron is an experienced research expert and analyst, with over 20 years of experience in the digital and IT transformation markets. He is a recognized authority at tracking the evolution of and identifying the key disruptive trends within the service enablement ecosystem, including software and services, infrastructure, 5G/IoT, AI/analytics, security, cloud computing, revenue management, and regulatory issues.