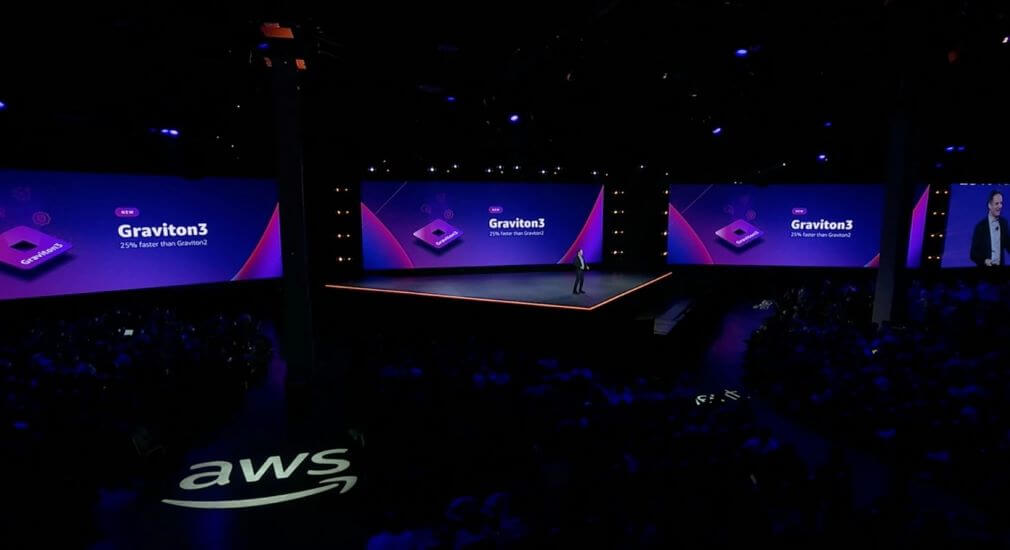 The News: At AWS re:Invent earlier this week, AWS announced a new Mainframe Modernization Acceleration Program in partnership with Micro Focus, targeted at migrating existing mainframe workloads to the public cloud providers platform. See the full press release here.
AWS Announces Mainframe Modernization Acceleration Program in Partnership with Micro Focus
Analyst Take: AWS announced earlier this week a collaboration with venerable COBOL emulator provider Micro Focus in what the company is calling a Migration Acceleration Program for Mainframe. Adam Selipsky, the recently announced new CEO of AWS, made the announcements as part of his Tuesday Keynote session at AWS' annual user conference re:Invent.
AWS is increasingly focused on the hybrid cloud landscape and is looking to extend their reach beyond solely public cloud deployments, one such example being the Outposts solution that provides an on-premises instantiation of various AWS services. Discussions around mainframe are not new for AWS. In fact, I recall AWS CTO Werner Vogels' 2018 keynote announcing the company's partnership with Blu Age.
Focusing on increasingly more mission critical workloads such as those that reside on the mainfame is a strategic move for AWS and is certainly consistent with the company's approach to migrating all workloads to the public cloud or, at the very least, on an Outposts deployment. When your CEO is quoted as saying "If you're talking about a classical old-school, walled-off data center that all of our old-guard competitors have known and loved for so long, that still happens… and that is truly not part of the cloud of any cloud." It should come as no surprise that the agenda here is to move workloads lock, stock, and barrel to a cloud architecture, based on Amazon's stack.
AWS has consistently resisted the multi-cloud component of much of the hybrid cloud architecture approach touted by vendors such as HPE, Dell, and increasingly IBM with Red Hat OpenShift. I believe that AWS is banking on the fact that if the destination is the public cloud, it has an increased chance to win the workload given the completeness of their offerings and their market leading market share.
What's the Role of Micro Focus in AWS's Mainframe Modernization Solution?
So what exactly did Amazon announce at AWS re:Invent as it relates to AWS's mainframe modernization solution? Details from AWS were sparse and I could not substantiate the claim made by Selipsky that migrations are being accelerated by two-thirds, but I look forward to more case studies and references in the future from AWS on that front.
AWS is partnering with long-standing COBOL emulator provider Micro Focus to deliver on this mainframe modernization solution and some additional details on the solution are laid out in this article published on the Micro Focus blog, published to coincide with this announcement.
It appears that Micro Focus is providing a templated pattern that is pre-configured on AWS for its existing offerings. The suggested approach by Micro Focus is that customers adopt an Analyze, Develop, Deploy, Operate methodology to their mainframe migration. Micro Focus breaks the steps down as:
Analyze – Enterprise Analyzer builds a repository of application artifacts to analyse and assess mainframe application complexity and dependencies and then assess the impact of moving these applications to the cloud.
Develop – Creates a development environment and CI/CD pipeline through use of Enterprise Developer which provides an Eclipse based environment for rapid development and when coupled with the application knowledge from Enterprise Analyzer the approach enables developers to understand, develop, build and test application changes.
Deploy – automates the creation of tailored, high availability and elastic infrastructure and the mechanisms to deploy your applications. Built around Micro Focus Enterprise Server, mainframe applications can be deployed onto alternative platforms.
Operate – business critical systems deployed onto the AWS Mainframe Modernization managed runtime whether this is performing system maintenance, applying application updates, monitoring the health of the system, or diagnosing problems.
Micro Focus has been using this approach for decades to migrate applications off mainframes initially to on-premises UNIX and x86 based systems so, while this is tried and tested, it is certainly nothing new. Micro Focus even acknowledges the long-standing nature of the solution stack in the announcement blog by saying "The same proven Micro Focus suite of tools for mainframe modernization that have been used in thousands of customer mainframe modernization projects over the past three decades are critical components of the new AWS Mainframe Modernization solution."
What appears to be new is that Micro Focus has worked with AWS to make the deployment of its tools more packaged and better aligned with the underlying AWS IaaS platform and provide robust integrations with other AWS offerings. While this templated approach is certainly a step forward from the previous do-it-yourself approach, it is not (yet) a major step forward and certainly wouldn't (yet) substantiate the two-thirds reduction in migration project timeline.
Mainframe is an Enduring Platform
The mainframe has been under attack since the mid-1990s — initially from UNIX systems, then by x86 based servers and most recently by public cloud providers such as AWS, Microsoft, and Google. Despite these multi-decades long attacks, the platform endures. In fact, based on details provided by IBM in various briefings, the latest z15 has been the most successful product cycle in the history of the mainframe when looked at from a MIPS deployed perspective. Why is this? The best way to frame why the mainframe endures is to leverage an analogy. If you look at enterprise workloads as journeys then these journeys can be taken in various types of vehicles. The vast majority of journeys are taken in the car, in fact when the car was gaining popularity it was touted as being the replacement for trains. So why do trains still operate and transport millions of people every year and form a key component of freight haulage? Trains have a rightful place in an overall transport infrastructure, as they are still the best way to transport hundreds of people and huge freight volumes point to point over long distances.
In this analogy the car is an x86 server, to further stretch the analogy, the public cloud is a car rental service such as Hertz or Avis. All enterprises will leverage an x86 or increasingly ARM based cloud, (for details of the Graviton announcements leveraging ARM based architectures read my colleague's re;Invent coverage here), be that on-premises or in a public cloud in the same way everyone owns a car and, in some cases, not owning the car/server and 'renting it' makes perfect sense. However, saying that the public cloud is the only platform enterprises should adopt is the same as saying all journeys should be taken by car. I believe that customers should look to assess workloads and their respective placement based on four key criteria; performance, availability, scalability and security. If the public cloud can address your organization's requirements in these four key areas, then it makes sense to move to the public cloud. However, many enterprises have extreme workloads that represent outliers to the majority of their workloads and, for these outlier workloads where extreme levels of security, performance, availability, and scalability are required, the mainframe is a proven platform. When you factor in the work that IBM and many other vendors such as BMC, Broadcom, and Rocket Software, to name a few, are doing to ensure the mainframe continues to evolve and align with the prevailing DevOps, AIOps and CI/CD methodologies, the tired narratives around the platform being a legacy platform that has not kept pace with a skills shortage don't stand up to nuanced scrutiny.
Looking Ahead
AWS and Microsoft continue to invest in their partnership ecosystems with a view to peeling workloads off mainframes around the world, and I expect to see both vendors continue to make announcements in the years ahead around this space. Both companies have a strong incentive to move the vast amounts of mainframe-based data to their clouds and recreate the data gravity that the mainframe represents in their cloud platforms. Once data is migrated to a cloud platform, it is very difficult and costly to migrate to another cloud platform, so it is not surprising that these hyperscale cloud providers are targeting the 'system of record' platform that forms the heart of many enterprises and government IT architectures. The rationale being that if you can secure the 'system of record' then the 'systems of engagement' will co-reside close to the core data to reduce latency and improve performance.
Against this continued backdrop, the mainframe community of vendors continues to double down on making the mainframe more modern, better suited to containerized workloads, simpler to develop on, and easier to administer. With the latest version of the mainframe on the horizon in 2022, I expect the mainframe community to rally and address the latest round of competitive attacks with the fortitude and relentless focus they have mustered for the last 30+ years. As we look ahead into 2022 and beyond, I expect both mainframe workloads to continue to grow, as was recently highlighted in the 2021 BMC Mainframe Survey and for certain, cloud appropriate workloads to transition to the public cloud on services such as AWS and Azure. This workload bifurcation is to be expected and aligns with the workload placement approach that I advocate for as enterprises look to modernize and transform their IT landscape.
I look forward to watching AWS continue to evolve its offerings to serve the myriad needs of enterprise customers and will be watching this Mainframe Modernization Acceleration Program and the partnership between AWS and Micro Focus develop.
Disclosure: Futurum Research is a research and advisory firm that engages or has engaged in research, analysis, and advisory services with many technology companies, including those mentioned in this article. The author does not hold any equity positions with any company mentioned in this article.
Other insights from Futurum Research:
AWS re:Invent 2021 Day 1: Announcements on Graviton, Trainium, Inferentia, and More 
Amazon Provides Free Access to Legal Entity Identifier Dataset on the AWS Cloud to Help Businesses Protect Investments from Climate-change Related Risks
AWS Announced Three New Capabilities for Amazon Connect
Image Credit: TeleCrunch
The original version of this article was first published on Futurum Research.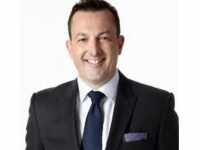 Steven Dickens is Vice President of Sales and Business Development and Senior Analyst at Futurum Research. Operating at the crossroads of technology and disruption, Steven engages with the world's largest technology brands exploring new operating models and how they drive innovation and competitive edge for the enterprise. With experience in Open Source, Mission Critical Infrastructure, Cryptocurrencies, Blockchain, and FinTech innovation, Dickens makes the connections between the C-Suite executives, end users, and tech practitioners that are required for companies to drive maximum advantage from their technology deployments. Steven is an alumnus of industry titans such as HPE and IBM and has led multi-hundred million dollar sales teams that operate on the global stage. Steven was a founding board member, former Chairperson, and now Board Advisor for the Open Mainframe Project, a Linux Foundation Project promoting Open Source on the mainframe. Steven Dickens is a Birmingham, UK native, and his speaking engagements take him around the world each year as he shares his insights on the role technology and how it can transform our lives going forward.