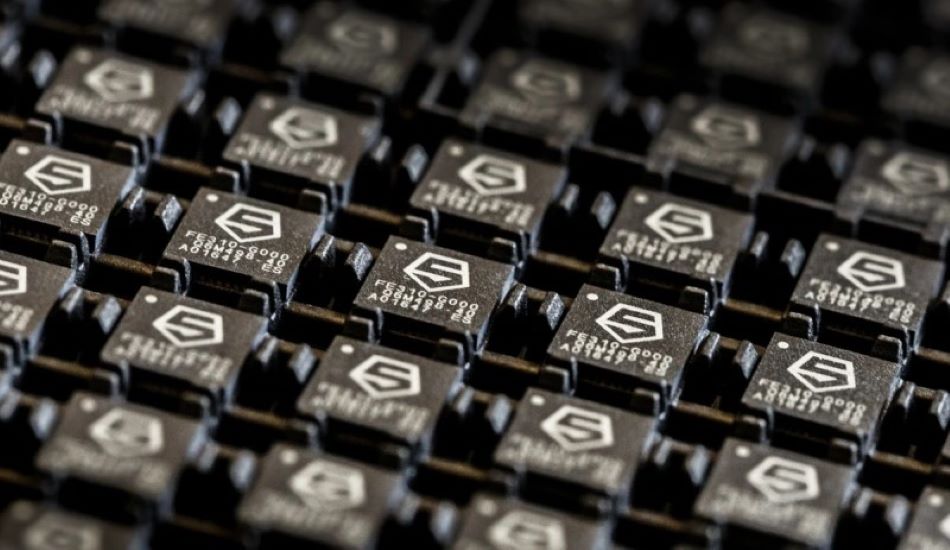 The News: SiFive, the founder and one of the leaders in the RISC-V computing, has had a busy week with both a $210m sale of core assets to Alphawave IP, read the Press Release here,  and the announcement of a $175m Series F funding to drive the business ahead of a likely IPO. Read the Series F Press Release here.
SiFive Raises Series F, Sells Core Assets, Reaches Multi-Billion Dollar Valuation
Analyst Take: Despite the broader market gyrations, semiconductors remain critical to the global economy. The ability to stay connected, work, stream, drive, and so much more all depends on the continued innovation and manufacturing of semiconductors.
While the geopolitical landscape and COVID-fueled chip shortage have created a wave of supply challenges across the semiconductor industry, global chip leaders such as Intel, NVIDIA, AMD, and Qualcomm continue to announce new innovation and investments to support the global demand for chips. Progress is being made, but we have a long way to go to solve supply issues.
There are also a number of emerging players in the semiconductor space looking to augment, compete, and disrupt the current incumbents. Companies like Groq in AI, Luminar in ADAS, come to mind, as we have tracked each closely as advisors, and investors. Another company that has been aggressively positioning itself for growth and a larger contribution to the semiconductor space has been SiFive.
SiFive is not yet a household name, but warrants more attention. As a late-stage private company, SiFive, has largely flown under the radar unless you are closely following semis and the developments in RISC-V. This week, the company made two major announcements that included a spin-off, and a major round of VC funding.
We took the time to meet with the company's top executives to review its most recent news and provide a bit more context around the company's news.
SiFive Sells OpenFive Business Unit
The first news item was the all-cash sale of the OpenFive business unit to Alphawave IP for $210m. Alphawave and OpenFive have worked together for over a decade, so on the surface, this deal is not surprising. However, this deal represents a clear strategic effort by SiFive to streamline its operations, and increase focus on the part of the business it sees as most probable to drive returns.
The OpenFive team, over the years, has developed a capability for the delivery of high-end SoC IP technologies to both RISC-V and ARM-based customers. The OpenFive team has delivered to over 280 customers globally, with over 70 of these customers being pure IP customers. OpenFive has established itself as a leading provider of custom silicon solutions. As part of the acquisition, Alphawave will be acquiring a 300+ person team, primarily in India, which will significantly expand Alphawave's delivery capabilities. This divestiture makes perfect sense for SiFive and arguably more sense as an acquisition by Alphawave.
The acquisition will expand Alphawave's total connectivity and SoC IPs. The acquired assets will enable Alphawave to provide a portfolio for customers' high-end connectivity needs. The acquisition will also accelerate Alphawave's roadmap for advanced connectivity solutions in 4nm, 3nm, and beyond. Alphawave already offers more than 80 IPs in the most advanced process technologies. With the acquisition of OpenFive assets, this portfolio of IPs will nearly double to over 155 IPs. The technology licensed by the company can be incorporated to expand the design penetration of Alphawave into key new and existing customers globally, with a specific focus on the North American market. A big investment from Alphawave, but one that could pay dividends for the company while also raising significant capital for SiFive.
SiFive Raises $175m in Series F Round
The other news released this week was SiFive raising an additional $175m of VC-backed capital, this being its Series F, which adds to the prior rounds of approximately $190m. Based upon this funding round the company is now valued at over $2.5 billion.
The aggregate funding should provide an adequate runway for growth and expansion for SiFive. The $175m raised in this round, coupled with the $210m from the OpenFive business divestiture, provides significant capitalization for the company. What will be critical to watch is how SiFive deploys the capital to deliver the results that its backers are looking for in a highly competitive market.
Speaking with CEO Patrick Little about the news, we also wanted to provide a bit of insight as to how we read his comments on the news and what lies ahead.
In brief, Little will utilize the $385m in capitalization to fuel the next steps in the SiFive business's evolution and seek to bring the company closer to its eventual goal of becoming a public company. The company will likely require a combination of excellent execution and the majority of the $385m if it seeks to materially disrupt the juggernaut of the competitors it hopes to displace. Especially given the size, scope, and balance sheets of these competitors. Both ARM and Intel were called out by Little during the analyst call. However, he stressed that the pie is big enough to deliver rapid growth for all vendors–a viewpoint that makes sense given the overall growth in demand for markets like 5G, Compute, Cloud, AI, Edge, and more. Little also noted that it is not as simple a choice as x86, ARM, or SiFive architectures, and significant opportunities for collaborations remained possible. Little elaborated that the RISC-V ecosystem recently welcomed Intel to its ranks only last month. SiFive is substantially accelerating the development of the company's RISC-V products, future roadmap, and ecosystem to achieve the unlimited potential that RISC-V has for SiFive's customers and Partners.
SiFive noted it has design wins with more than 100 customers, including 8 of the top 10 semiconductor companies. It also highlighted applications ranging from automotive, client computing, data center, and hyper-scale. Little also called out its collaborations with Qualcomm and Samsung. These types of collaborations are important and likely are a leading indicator of why companies like AMD and Samsung are also investing in SiFive.
"The market has spoken and made it abundantly clear that RISC-V computing will be at the heart of all future computing platforms. As the founder and leader of RISC-V computing, it's our role to lead this ecosystem forward to take over the performance IP market from Arm and others," said Patrick Little, President, and CEO, SiFive. "This valuation is a validation of our strategy and singular focus on building the best, high-performance, complete portfolio of RISC-V compute products in the market. Our customers are signaling strong demand for SiFive to deliver the highest level of performance as quickly as possible."
Conclusions
The semiconductor space is well established with very well-funded entrenched incumbents holding market leadership positions. For SiFive to succeed, it will have to be ruthless in its execution and focus. The announcements this week signal a clear intention by the company to focus on emerging trends and customer demand for high-performance processors within a dynamic landscape of various microprocessor architectures. The recent supply constraint challenges and the broader geopolitical landscape provided a unique inflection point in the market. SiFive is presented with an opportune moment to make a dent in the established competitive landscape.
SiFive is the known market leader in RISC-V. This positions the company to capture the rapidly growing performance-driven markets and position itself as an open-source choice against established incumbents. Of course, RISC-V will need to gain momentum for SiFive to fully benefit from its leadership position.
Furthermore, SiFive should benefit from business cases that increasingly require innovative solutions for AI and ML to deliver increased performance per watt efficiency and better overall end-user experiences. The proposed, but now defunct, ARM acquisition by Nvidia has driven a market dynamic around people evaluating suppliers and given rise to concern around a concentration of suppliers, especially in emerging markets like China where they want to have a sense of involvement and not dependence on one supplier according to SiFive. The company plans to exploit this market dynamic.
We have seen multiple attempts for new processor architectures gain traction over the years, and nearly everyone has failed. Against this backdrop, SiFive is betting on the ecosystem and crowdsourced nature of Open Source. If the company can succeed, this ecosystem will have to deliver on its promises, and demand will have to materialize from eastern and nascent markets. The challenge for SiFive is palpable, but we see potential. In upcoming periods it will be important to notate progress, design wins, customer expansion, and other details to show SiFive is executing against its plan. As a private company it will not be required to provide as much granularity as its public counterparts, but to gain momentum and confidence from the market it will need to continue to show meaningful proof of progress.
Disclosure: Futurum Research is a research and advisory firm that engages or has engaged in research, analysis, and advisory services with many technology companies, including those mentioned in this article. The author does not hold any equity positions with any company mentioned in this article.
Other Futurum Research Insights:
EU, UK Antitrust Watchdogs Open Investigations into Potentially Anti-Competitive Conduct by Google, Meta in Online Advertising 
Intel Details Massive Investment Plans for R&D in the European Union
Kyndryl and Cloudera Announce a New Global Partnership to Improve Customer Data Transformation Projects
Image Credit: VentureBeat
The original version of this article was first published on Futurum Research.
Daniel Newman is the Principal Analyst of Futurum Research and the CEO of Broadsuite Media Group. Living his life at the intersection of people and technology, Daniel works with the world's largest technology brands exploring Digital Transformation and how it is influencing the enterprise. From Big Data to IoT to Cloud Computing, Newman makes the connections between business, people and tech that are required for companies to benefit most from their technology projects, which leads to his ideas regularly being cited in CIO.Com, CIO Review and hundreds of other sites across the world. A 5x Best Selling Author including his most recent "Building Dragons: Digital Transformation in the Experience Economy," Daniel is also a Forbes, Entrepreneur and Huffington Post Contributor. MBA and Graduate Adjunct Professor, Daniel Newman is a Chicago Native and his speaking takes him around the world each year as he shares his vision of the role technology will play in our future.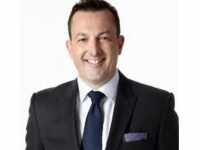 Steven Dickens is Vice President of Sales and Business Development and Senior Analyst at Futurum Research. Operating at the crossroads of technology and disruption, Steven engages with the world's largest technology brands exploring new operating models and how they drive innovation and competitive edge for the enterprise. With experience in Open Source, Mission Critical Infrastructure, Cryptocurrencies, Blockchain, and FinTech innovation, Dickens makes the connections between the C-Suite executives, end users, and tech practitioners that are required for companies to drive maximum advantage from their technology deployments. Steven is an alumnus of industry titans such as HPE and IBM and has led multi-hundred million dollar sales teams that operate on the global stage. Steven was a founding board member, former Chairperson, and now Board Advisor for the Open Mainframe Project, a Linux Foundation Project promoting Open Source on the mainframe. Steven Dickens is a Birmingham, UK native, and his speaking engagements take him around the world each year as he shares his insights on the role technology and how it can transform our lives going forward.