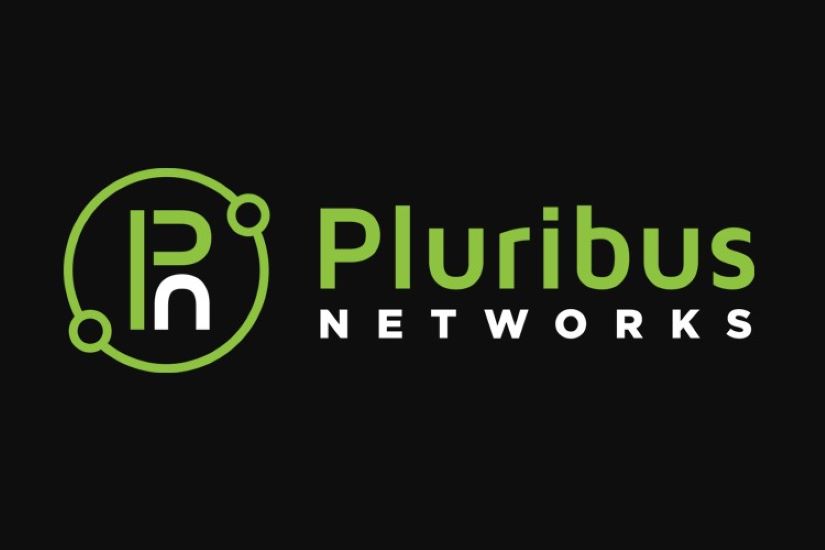 The News: Pluribus Networks announced its vision and architecture for Unified Cloud Networking, featuring the Pluribus Unified Cloud Fabric. This architecture is developed to enable a unified networking model across distributed clouds and across switches and server-based data processing units (DPUs) with zero-trust distributed security, built-in automation, and pervasive visibility. Cloud operators, including enterprises, cloud service providers and communication service providers must evolve to a new cloud networking architecture to realize enhanced security, reduced complexity, lower total cost, and increased agility to safely accelerate their businesses at cloud speed.
Pluribus also announced its collaboration with NVIDIA to enable a core aspect of the Unified Cloud Networking architecture. Pluribus has ported its Netvisor ONE OS, widely deployed in data center (DC) switches around the globe, to the NVIDIA Bluefield-2 DPU, enabling the Pluribus Unified Cloud Fabric to extend across both switches and DPUs. This solution leverages the power of the NVIDIA Bluefield hardware accelerators and the DOCA software development kit (SDK). Read the Pluribus Networks Press Release here.
Pluribus Networks Unified Cloud Networking Envisions Unity Throughout Cloud Networking
Analyst Take: I see the Pluribus Networks Unified Cloud Networking architecture as advancing a remarkably visionary approach for meeting the key challenges of today's cloud networking. The introduction of Pluribus Unified Cloud Fabric, the next generation of the company's Adaptive Cloud Fabric offering, provides server-based distributed security and comprehensive visibility in concord with unified networking across servers, switches, and distributed clouds.
In my discussions with decision makers, there is now a clear requirement for a new cloud networking architecture that provides better security through micro-segmentation, distributed firewalls, and pervasive visibility, as well as delivering improved agility that emulates hyper-scaler cloud networking operational models. This new architecture demands that networking and security are pushed out to the host. Steps have been taken in this direction by several suppliers over the past few years, however these solutions, such as virtualized firewalls or hypervisor-based networks, are usually software-based, which can consume up to 30% of CPU cores that are supposed to be generating revenue, incur extremely costly per-host or per-CPU core license feeds and create more complexity between DevOps and NetOps with networking and security software being installed on the host.
Pluribus is advocating that DPUs provide the best server-based networking solution due to its alignment with enabling the isolation of DevOps and NetOps workflows, assuring delivery of high performance at cloud scale and providing a networking and security solution that is workload independent all while enabling the host CPUs to be used for revenue generation. The NVIDIA alliance, which extends Pluribus fabrics to NVIDIA Bluefield DPUs, helps validate its DPU advocacy. I anticipate that unified networking with SDN automation across both switches and DPUs is essential to administer the vast increase in network edge devices that also build-in the assurance of efficient insertion and migration capabilities.
I find impressive Pluribus' own survey data, published in "The State of Data Center Networking 2021" report, which demonstrates that all clouds need hyperscale attributes regardless of environment. For example, ~25% of workloads are expected be in public clouds by 2023 with ~75% remaining in private environments. In parallel, 80% of cloud operators responding to the Pluribus survey reported they favor stretching overlay fabrics across multiple DCs to attain increased agility and speed to service delivery and 81% shared they support deploying active-active & active-standby DCs with the goal of maximizing availability and minimizing recovery time objectives.
Cloud Networking Challenges Today: Complexity and Fragmentation
Cloud networks are becoming increasingly complex and, as a result, cloud networking needs a unified solution in order to meet the dual challenges of network architecture complexity and network operations complexity, in accord with also supporting private and public cloud settings. I view current solutions as incomplete and fragmented due to factors such as the wide deployment of single function security appliances, silo-bound visibility infrastructure, inconsistent network automation, separated underlay and overlay networks, as well as fragmented application virtualization environments.
As a result, I see a new distributed architecture as indispensable to delivering server-based solutions that provide fully distributed zero trust security and visibility with advanced application-level granularity and scalability. In addition, I anticipate the migration away from CPU-based networking to DPU-based networking can deliver the clear DevOps/NetOps demarcation and the consistent networking for any workload and virtualization environment, which is key to freeing up CPUs cores. The shift to DPU networking will require unified networking across non-DPU and DPU environments to help avoid transition disruption and cost optimization across mixed implementations.
Pluribus Unified Cloud Networking: The Key Differentiators
I view the Pluribus Unified Cloud Networking architecture as delivering the unified, streamlined, and secure networking solution across distributed clouds that is key to addressing the complexity of today's cloud networks. Pluribus Unified Cloud Networking is underpinned by four pillars designed to increase business velocity and simplify complicated cloud networks. These pillars are:
Distributed Security: Micro-segmentation, granular policy, encryption
Comprehensive Automation: Controllerless SDN, underlay + overlay + services, one-touch fabric-wide provisioning
Pervasive Visibility: Application aware, every application/every flow, wire-speed performance
Open Networking: Open disaggregated hardware + software, choice of DPUs + switches, ecosystem flexibility
I believe that Pluribus Unified Cloud Networking is building on the ecosystem foundation of its already proven, widely deployed Adaptive Cloud Fabric (ACF) software, which joins underlay and overlay networking with built-in SDN automation, end-to-end per-flow visibility, and line-rate performance.
The ACF foundation can enable swift differentiation of Pluribus Unified Cloud Networking through its support of distributed private networks, underlay capabilities, open network switch-based overlay, open DPU server-based overlay with distributed security, and workload agnosticism. As such, Pluribus Unified Cloud Networking's open, SDN automated approach stands out by unifying networking across DC switches and servers using DPUs with distributed security, built-in automation, full visibility, and hardware-accelerated performance.
From my perspective, Pluribus shows clear differentiation against key rivals such as VMware, Pensando, and Aruba/Pensando. For instance, the VMware Monterey platform today does not deliver the unified fabric and workload agnosticism that Pluribus supports because they do not run on the top of rack switch, while I identify Pensando's solution as lacking a counter to Pluribus' unified fabric, automation, workload agnostic, and open networking capabilities. Combining the Pensando solution with the Aruba platform simply burdens the adopter with a dual OS approach, immediately undermining unified fabric objectives and benefits, while also lacking built-in automation and open networking capabilities.
In contrast, the NVIDIA relationship burnishes Pluribus' channel credentials by porting Netvisor ONE OS to NVIDIA Bluefield DPUs providing a quick channel boost in promoting and delivering a common OS across open switches and DPUs.
Pluribus Unified Cloud Networking: Use Cases and TCO Benefits
I expect that Pluribus Unified Cloud Networking is initially well-suited for use cases such as unified cloud networking in alignment with switch + DPU and multi-hypervisor implementations as well as distributed security services (i.e., micro-segmentation) and distributed visibility applications. I also anticipate that Kubernetes network offload and IPSec encryption use cases will emerge as critical to the fulfillment of unified cloud networking missions.
Of high importance, the total cost of ownership (TCO) aspects merit consideration, especially since the elimination of multiple networks with different operating models in combination with built-in automation could reduce service delivery time by up to 95%. For CapEx savings, organizations save up to $20K+ per rack by avoiding the cost of scaling out hardware appliances, save up to $100K+ per rack by avoiding separate licenses for software-based firewalls, and the offloading of networking and security workloads from CPUs running in servers could yield an additional 25%+ savings.
Key Takeaways on Pluribus Unified Cloud Networking Debut
Overall, I believe Pluribus is demonstrating sharp differentiation against rivals through the delivery of unified networking across DC switches and DPUs based on the principle of open networking with built-in security, SDN automation, all-inclusive visibility, and line-rate performance. The Pluribus Unified Cloud Networking architecture is developed to provide the streamlined, secure networking vital to accelerating business velocity across distributed clouds.
The alliance with NVIDIA swiftly bolsters Pluribus Networks channel credibility in extending Unified Cloud Fabric with Netvisor ONE to DPUs on an ecosystem-wide basis. With field trials starting in May 2022, Pluribus is ready to validate Unified Cloud Networking as the essential approach to meeting the challenges of today's complex, fragmented cloud networking.
Disclosure: Futurum Research is a research and advisory firm that engages or has engaged in research, analysis, and advisory services with many technology companies, including those mentioned in this article. The author does not hold any equity positions with any company mentioned in this article.
Other insights from Futurum Research:
Pluribus Takes Network Visibility for Cloud Native Apps to the Next Level and Commits to 400 GbE
Pluribus Networks and ITRenew Team Up to Smash TCO while Improving Sustainability for Private Cloud Infrastructure
Pluribus Networks Freedom 9000 Series Switches Expansion Openly Drives Disaggregated Network Expansion
Image Credit: Cloud 7  News
The original version of this article was first published on Futurum Research.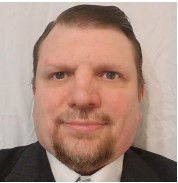 Ron is an experienced research expert and analyst, with over 20 years of experience in the digital and IT transformation markets. He is a recognized authority at tracking the evolution of and identifying the key disruptive trends within the service enablement ecosystem, including software and services, infrastructure, 5G/IoT, AI/analytics, security, cloud computing, revenue management, and regulatory issues.