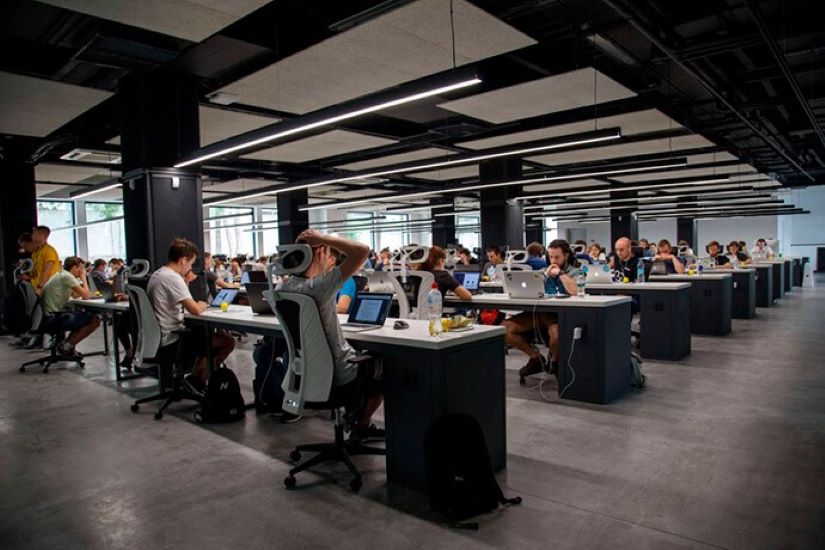 The News: Sevis Systems' Trusted Caller ID solution for its eCallMe! hybrid call verification and customer engagement platform was just announced. Sevis Systems' Trusted Caller ID will offer companies the ability to deliver clear, secure, personalized, branded caller ID verification to their customers' mobile phones. The eCallMe! platform already provides enterprise contact and call centers with call verification and spoofed call detection services that help protect customers from identity theft and account takeovers. Sevis Systems is the first to make this capability available natively on both Apple and Android devices, eliminating a critical barrier of entry for this type of mobile application. Read the full press release from Sevis Systems here.
Sevis Systems' Trusted Caller ID Solution Aims to Restore Enterprise Control Over Broken Mobile Caller ID Experiences
Analyst Take: Sevis Systems' Trusted Caller ID solution comes at a time when the need to deliver unparalleled customer experiences and gain customer trust is at an all-time high — and mobile devices is where those experiences need to happen. I'm not telling you anything you don't already know here. Customers don't trust phone calls, and most of us don't answer calls we can't identify — which means that we often miss important calls.
Research from ZipWhip showed that almost 90% of consumers surveyed reported rejecting or ignoring phone calls from an unknown number. And that's a serious operational problem for businesses — especially enterprise organizations that need to get in touch with their customers. At best, the public's reluctance to answer unidentified calls causes the number of call attempts made by enterprises to increase considerably, along with customer service costs. At worst, enterprises can end up failing to contact their customers in a timely manner, resulting in poor brand experiences and lower customer satisfaction.
"When someone's phone rings with an unrecognized number, they always ask themselves the same key questions," explains Ronnie Gomez, VP of Sales and Business Development at Sevis Systems: "Who is calling, why are they calling, and can I trust this call? Trusted Caller ID gives enterprises complete control over their mobile caller ID experience so that they can deliver the information that customers need to confidently answer their calls."
"Because of the flood of unrecognized calls received on a daily basis, customers rarely answer the phone," adds Fletcher Hamilton, CEO of Sevis Systems. "Enterprises are realizing that the current way of doing business over the phone is inefficient. We are confident that enterprises will embrace this opportunity to use eCallMe! with Trusted Caller ID to enable a branded and more engaging customer phone experience."
The idea behind Sevis Systems' Trusted Caller ID is to provide enterprises and their customers with a simple, frictionless call ID verification layer that lives on the customer's phone. Sevis Systems has been helping businesses identify and eliminate fraudulent, malicious, and nefarious activity on telecom networks worldwide since 1999. Their expertise encompasses just about every major area of fraud and unwanted activity on call networks, from robocalls and spoofing to identity protection for both businesses and their customers. Today, Sevis Systems actively monitors calls from over 85 million subscribers and processes over a billion SIP invites per day. Sevis Systems has been deployed nationwide with a Tier One mobile network operator (MNO) since 2018 and is validated on SIP networks & SS7 networks. Average verification time for a call typically falls under 0.5 seconds. Trusted Caller ID clearly fits perfectly into the Sevis Systems capabilities portfolio and feels like a natural extension of the company's ecosystem.
Getting down into the details, Sevis Systems' Trusted Caller ID solution, which can be downloaded just as easily as any other mobile app, will allow enterprises to display a verified call identifier, a branded logo or image, and the purpose for the call on their customers' mobile device. Additionally, Trusted Caller ID will offer the option of activating a customized screen that identifies a spoofed call if one is detected, alerting customers to the unwanted nature of the call.
One of the most critical features that sets Seveis Systems' Trusted Caller ID apart from similar solutions is that all CPNI and PII data reside with the enterprise. Another is that the call acquisition function also resides with the enterprise, which, like the data piece, is not always the case in other solutions designed to solve some of the same pain points. Going down the list, Sevis Systems' Trusted Caller ID and eCallMe! work natively on all Apple and Android devices, eliminating any potential adoption hurdles for end-users. For added flexibility, Trusted Caller ID has also been made available in a mobile SDK for integration into an enterprise's existing mobile application.
Other features that tend to be present in the Sevis Systems' Trusted Caller ID solution that aren't typically found on competing solutions: The ability to display a call purpose option (even in iOS ) on the end-user's screen, the ability to overwrite mislabeled good calls, and a fairly frictionless option to integrate into an existing business mobile application.
Lastly, Sevis Systems' has made Trusted Caller ID carrier-agnostic and built it in such a way that it is not in the call path, two features that highlight how well thought-out the entire experience ecosystem for this solution really is.
I think that Sevis Systems has a solid solution to pitch here. Trusted Caller ID could potentially help enterprises achieve significant operating cost savings within their contact centers while simultaneously addressing major operational and customer experience pain points in the market.
Futurum Research provides industry research and analysis. These columns are for educational purposes only and should not be considered in any way investment advice.
Other insights from Futurum Research:
Oracle Autonomous Data Warehouse: Ready To Power More Self-Driving Cloud Data Warehouse Adoption 
Bipartisan Lawmakers Work Toward Disclosure Bill For Cybersecurity Breaches
The Future Of The Subscription Economy — An Interview With Zuora CEO Tien Tzuo – Futurum Tech Webcast Interview Series
Image Credit: Sevis Systems
The original version of this article was first published on Futurum Research.
Senior Analyst at @Futurumxyz. Digital Transformation + Tech + Disruption. Author, keynote speaker + troublemaker. Opinions are my own. I like croissants.