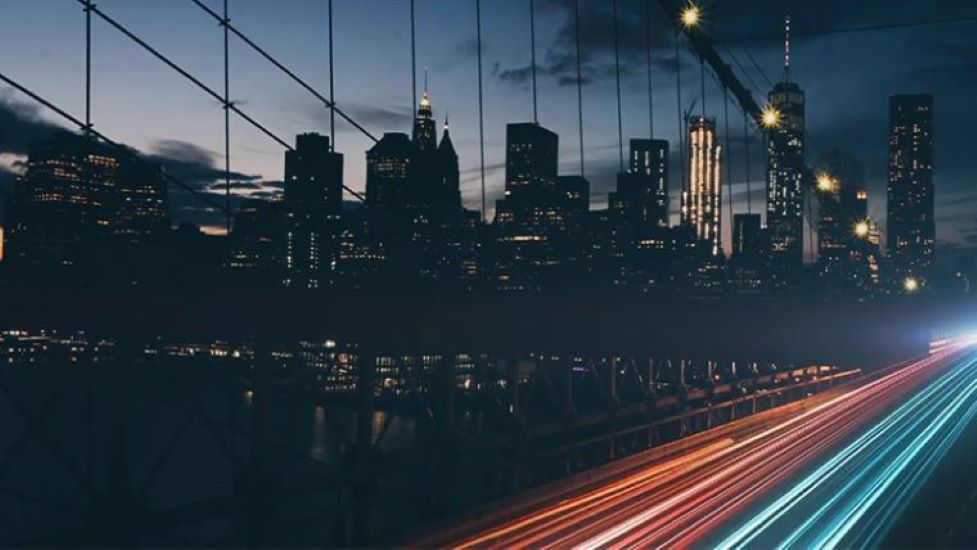 The News: Leading US Chipmaker Qualcomm kicked off its two-day Automotive Showcase 2021 event this week with a bevy of announcements clarifying its ambitious automotive sector strategy for 2021 and beyond. Below is a short list of announcements from the event that immediately caught our eye (and why):
Qualcomm Drives 4G LTE and 5G Global Momentum for Connected Cars with Snapdragon Automotive Wireless Platforms as Third Generation Snapdragon Automotive Cockpit Platforms continue to Power Premium Tier In-Vehicle Experiences in 2021
Qualcomm reports an order pipeline of more than $8 billion for its integrated automotive platforms, which include telematics, infotainment, and in-car connectivity. Furthermore, Qualcomm reports having already secured infotainment and digital cockpit wins with 19 of the top 25 global automaker brands. This number is expected to continue to grow as Qualcomm continues to work with automakers and Tier 1 suppliers to bring next generation technologies to vehicles.
This is driven in great part by the increasing adoption of the company's 3rd Generation Qualcomm Snapdragon Automotive Cockpit Platforms by leading Tier-1 suppliers across the globe, including LG Electronics Inc, Google LLC, Panasonic Corporation, and Visteon Corporation. Qualcomm expects to see continued commercial deployment in 2021, accelerating the adoption of the platforms from the end of 2020.
Qualcomm has supplied technology solutions for the automotive industry for more than 15 years and is currently the #1 semiconductor supplier in telematics and wireless car connectivity. Most global automakers currently use its automotive solutions, including telematics, infotainment, connectivity and ADAS (advanced driver assistance systems). Some of the key features driving this growing adoption of Qualcomm's 3rd generation automotive cockpit platforms include highly intuitive AI experiences for in-car virtual assistance, cutting-edge technologies for immersive audio and rich visual experiences, natural interactions between the vehicle and driver, and contextual safety use cases for drivers and passengers. With the 3rd Generation Snapdragon Automotive Cockpit Platforms currently available to customers, Qualcomm is already in a very strong position to help the automotive industry address a growing demand for technology and connectivity in vehicles. Based on current industry trends and consumer demand, as many as two thirds of all vehicles sold five years from now could conceivably feature embedded cellular connectivity.
Qualcomm Revolutionizes the Digital Cockpit With 4th Generation Snapdragon Automotive Cockpit Platforms
Qualcomm introduced its next generation of digital cockpit solutions with its 4th Generation Qualcomm Snapdragon Automotive Cockpit Platforms. Per Qualcomm, "the automotive digital cockpit is evolving to a zonal electronic/electrical (E/E) compute architecture, driven by the complexity, cost and need for a central compute consolidation." 4th Generation Snapdragon Automotive Cockpit Platforms are therefore designed as homogenous and multipurpose solutions to address this transition that will serve as central hubs for high-performance compute, computer vision, artificial intelligence (AI) and multi-sensor processing. These fully scalable systems are built with flexible software configurations to address the compute, performance and functional safety needs for that zone or domain to support all three Snapdragon Automotive performance tiers, ranging from Performance, Premiere to Paramount, for the entry level, mid-tier and super computing platforms, respectively.
Utilizing 5nm processing technology, Qualcomm's new digital cockpit platforms provide automakers with high performance SOCs (systems-on-chip) with low-power and thermal profiles (think EV-centric power efficiency), and Qualcomm's Car-to-Cloud Soft SKU capabilities.
Per Qualcomm, the new digital cockpit platforms are "designed to provide software scalability and flexibility with support for several high-level and real-time operating systems in hypervisor and container software configurations," including multiple engine control units (ECUs), domain consolidation (cluster and cockpit), augmented reality heads-up-display (AR-HUD), infotainment, rear seat displays, mirror replacement (e-Mirror) and in-cabin monitoring services. Also expect video processing capabilities to integrate drive recording and surveillance functionality.
Some of the topline features announced today are:
High Performance Compute: 6th generation Kryo CPU
Rich Graphics and Multimedia Support: 4th generation Adreno GPU. Support for multiple high-resolution displays for media, navigation and high-definition clusters; lower resolution displays, such as pillar or mirror displays with associated safety requirements; enhanced pixel processing pipeline to support multiple high-definition camera inputs, which are then stitched and processed to provide either an in-car or around the car visualization; and support for up to 16 camera inputs through serial interfaces and additional cameras through ethernet interfaces.
Highly Intuitive AI Experiences: AI Engine supports driver and passenger personalization, in-car virtual assistance, natural voice control, language understanding, driver monitoring and occupant presence detection and adaptive human machine interfaces. The AI engine provides a system capable of constant learning and adapting to the occupant's preferences (media, infotainment content, vehicle controls, HVAC and personalized climate bubbles, audio content, volume preferences, and a driver-specific interface that is attuned to his/her preferences and the vehicle ambience.
Contextual Awareness and Safety enhancements: Intelligent and distraction-free driver assistance systems, including in-cabin monitoring, child and occupant detection and ultra-HD surround view monitoring with Object Detection for roadside safety. Using the AI Engine and ISP blocks, the platforms are designed to also allow for in-cabin and external camera integration, providing the infrastructure to ensure the safety and comfort of the occupants. The safety infrastructure extends across the key compute blocks and is augmented by an integrated safety manager to provide the higher automotive safety integrity levels (ASIL) needed for domain consolidation.
Immersive Audio: Immersive audio is designed to provide premium audio experiences, including personalized multi-audio zones customized for each user, crystal clear in-car communication and active noise and echo cancellation with engine and road-noise noise suppression capabilities delivered by a powerful audio subsystem integrated in the 4th generation platforms.
Connectivity Support: The platform offers pre-integrated support for Wi-Fi 6 and Bluetooth® 5.2, offering premium wireless in-car experiences including hotspot, high speed gaming, and phone mirroring technologies such as wireless Android Auto™.
Telematics and C-V2X Support: It also includes pre-integrated support for Qualcomm® Snapdragon™ Automotive 5G Platforms with integrated C-V2X technology, providing for the high bandwidth pipeline needed for seamless media streaming, OTA updates, and multi-gigabit upload and download capabilities.
Software Support: The software is a scalable software framework with multiple Board Support Package (BSP) configurations to support:

High-level Operating Systems (HLOS) and Application Frameworks & Distributions: Android Auto Embedded and Google Automotive Services (GAS); Linux, Yocto and Automotive Grade Linux (AGL), Banma powered by AliOS, webOS Auto and other AOSP distributions
Real-Time Operating Systems (RTOS): Blackberry® QNX® and QNX® OS for Safety; Green Hills Software INTEGRITY® and u-velOSity™; and WITTENSTEIN high integrity systems SAFERTOS®
Hypervisors: Blackberry QNX® Hypervisor and QNX Hypervisor for Safety, Green Hills Multivisor® and u-velOSity™; OpenSynergy COQOS Hypervisors
Linux Containers (LXC and other container technologies), including the ability to support combinations of virtualization and containerization for memory, performance, functional safety and isolation needs in mixed criticality architectures
With their enhanced capabilities, these new digital cockpit platforms are among the most comprehensive solutions I have seen enter the automotive industry to date. One of the more elegant features I noticed is that the same software architecture and framework can be found across all tiers, which is something Qualcomm is known for in other verticals. This type of system design approach simplifies integration and reduces both development complexity and time to commercialization, which, I suspect, helps Qualcomm maintain its universal reputation as a great ecosystem partner for technology implementers. The specs kind of speak for themselves.
Qualcomm's Car-to-Cloud Service Helps Makes Onboard Automotive Technologies Adaptable and Frictionlessly Upgradable
Qualcomm's Car-to-Cloud Service will allow Tier-1 suppliers and automakers to keep cockpit and telematics systems up-to-date via OTA (over-the-air) channels, and unlock features post-deployment, as applicable. This will allow automakers to "keep pace with increasing performance requirements" driven by new functionality, advances in technology trends, and necessary vehicle maintenance for the life of the vehicle.
Qualcomm's C2C Service isn't so much news as it is a reminder that this service is pivotal to Qualcomm's larger vehicle connectivity play, and one that is critical to smart and connected vehicles' commercial viability in the coming decade, as automakers work to solve the problem of embedding seemingly static technology solutions into their vehicles.
While many devices like smartphones and tablet computers are meant to be upgraded by most consumers every two to three years, vehicles are typically expected to continue delivering value to their owners for five to fifteen years or more, (including resale value). This has not traditionally been a hurdle in the automotive market, as value tended to be based mostly on mileage, performance, fuel efficiency, condition, and style. As technology improvements and new technology features outpace traditional value benchmarks for vehicles, it is imperative for automakers and their supply chain to ensure that technology embedded into their vehicles be agile enough to evolve at the pace of innovation for the life of the vehicle. Qualcomm's Car-to-Cloud Service, which allows onboard systems to be upgraded wirelessly, frictionlessly, and on-demand, helps address that challenge for the industry, and should give vehicle buyers some welcome peace of mind.
Qualcomm and Amazon Deepen Strategic Engagement with the Pre-Integration of Alexa Custom Assistant with Snapdragon Automotive Cockpit Platform
Qualcomm and Amazon announced that they are working to pre-integrate the Alexa Custom Assistant into Qualcomm's Snapdragon Automotive Cockpit Platforms. The new system, which will presumably be enhanced with an intuitive voice-based interface for natural, conversational interactions with the driver and vehicle passengers, will be designed to help automotive tier-1 suppliers and OEMs build customizable, intelligent assistant functionality into their vehicles. One of the more interesting aspects of this solution is that it can be tailored to each vehicle brand, with unique wake words, functionality, and voices. It will be delivered as an extension module to the Alexa Automotive SDK (Software Development Kit) and is expected to be made available for 3rd and 4th Generation Qualcomm Snapdragon Automotive Cockpit Platforms soon.
This is a great, natural play for Qualcomm, which has spent the past few years developing best-in-class noise cancellation, noise suppression, and smart audio technologies for devices and business solutions. The new system will likely take full advantage of Qualcomm's own Smart Audio Platform and Voice Assist technologies, which feature multi-channel echo cancellation noise suppression (ECNS). This will be especially useful when multiple people in the vehicle are speaking, and when ambient noise would otherwise make it difficult for a voice interface to function properly (like the windows being rolled down, or while music is playing, or while multiple conversations are happening simultaneously – or all of the above). The system will also likely use voice identification and zonal interference cancellation to deliver to in-vehicle experiences what Qualcomm refers to "a personality-aware voice assistant." And because this new functionality can be delivered via Qualcomm's Car-to-Cloud services, automakers and Tier-1 suppliers will be able to update the Alexa Custom Assistant solution wirelessly, as needed.
General Motors and Qualcomm Extend Long-Standing Relationship to Transform Next Generation Vehicles
Qualcomm and General Motors announced an extension of their partnership with regard to digital cockpits, next generation telematics systems, and ADAS (advanced driver assistance systems) development. GM intends to power its in-vehicle experiences using Qualcomm's 3rd generation Snapdragon Automotive Cockpit Platforms.
Qualcomm and GM were already working together on connectivity applications and C-V2X, so this evolution into digital cockpits, telematics and ADAS feels like a natural extension of that relationship. This is an evolution that should feel somewhat effortless to GM engineers, as expanding systems development based on the same platforms will presumably be a lot easier than trying to work across platforms from multiple vendors which may not be designed to work seamlessly together. The expansion of GM's technology orders to these three critical and high visibility areas also provides Qualcomm with an envious install base expansion for these solutions. To say nothing of the potential for revenue growth, this should go a long way toward helping Qualcomm showcase its solutions to a much larger audience of consumers than before and could also help Qualcomm drive new performance standards for next gen in-vehicle experiences.
Qualcomm Announces Expansion of Scalable Snapdragon Ride Platform Portfolio
Qualcomm also announced the expansion of its Snapdragon Ride Platform portfolio, with new safety-grade system-on-chips (SoCs) designed for automotive safety integrity level D (ASIL-D). The new SoCs join Snapdragon Ride Platform's growing portfolio of comprehensive solutions designed for ADAS and autonomous driving compute systems. The SoCs' integrated Car-to-Cloud capabilities again offer automakers the flexibility to upgrade features and performance capabilities, even after the vehicle has left the dealership, which allows the end-consumer to continuously access the latest updates and features throughout the life-cycle of the vehicle.
Per Qualcomm: "The Snapdragon Ride platform portfolio is comprised of one of the automotive industry's most advanced, scalable, and highly customizable automated driving SoC platforms built on 5nm process technology, engineered to not only support automakers and Tier-1s to produce more power-efficient and thermal designs, but to also provide alternatives for customization opportunities. Snapdragon Ride now scales from 10 Tera Operations Per Second (TOPS) for windshield-mount ADAS cameras in a sub-5W power budget to over 700 TOPS for fully automated driving solutions."
One of the biggest advantages of these SoCs is that they can serve as central hubs for high-performance compute, computer vision, artificial intelligence (AI) and multi-sensor processing while delivering the highest levels of automotive safety standards. This type of approach also provides the flexibility of using a single SoC for New Car Assessment Program (NCAP) Level 1 advanced ADAS (driving assistance systems) and Level 2 automation systems. It also potentially enhances the performance of combined ADAS SoCs and artificial intelligence (AI) accelerators for up to a Level 4 automated system.
Note that one of the strengths of the Snapdragon Ride platform is that it offers an open programmable framework that allows automakers and Tier-1 suppliers to customize it for their unique needs, including camera perception, sensor fusion, drive policy, automated parking, driver monitoring, etc., meaning that automakers and Tier-1 suppliers, as technology implementers, will enjoy a great degree of agility and flexibility with which to create brand-specific experiences, performance characteristics, and product offerings across a range of markets and price tiers.
Futurum Research provides industry research and analysis. These columns are for educational purposes only and should not be considered in any way investment advice.
Read more analysis from Futurum Research:
Moving On From Huawei, Honor May Find The Perfect 5G Mobile Platform Partner In Qualcomm 
What Investors Are Missing About Qualcomm, An Oft-Misunderstood Chip Company
A Deeper Dive Into The Snapdragon 480 With Qualcomm's Kedar Kondap – Futurum Tech Webcast Interview Series
Image Credit: Qualcomm
The original version of this article was first published on Futurum Research.
Senior Analyst at @Futurumxyz. Digital Transformation + Tech + Disruption. Author, keynote speaker + troublemaker. Opinions are my own. I like croissants.