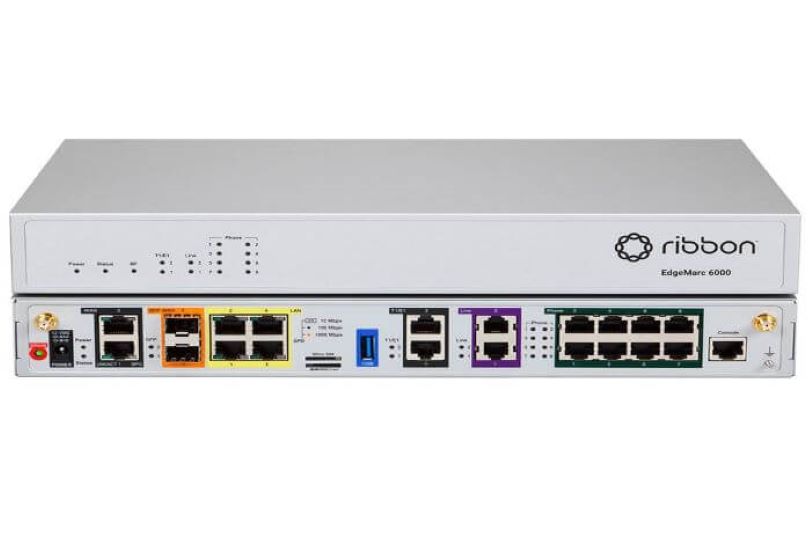 The News: Ribbon Communications, Inc., a global software provider of secure and intelligent cloud communications solutions, introduced its Next Generation Intelligent Edge portfolio, which includes the new EdgeMarc 6000. The cloud and premises solutions portfolio is designed to securely connect and enhance enterprise voice and data applications, including Microsoft Teams, while delivering service assurance, advanced analytics, security, policy, and routing capabilities for cloud communications applications. Ribbon's Next Generation Intelligent Edge portfolio delivers service providers and enterprises a broad end-to-end enterprise edge offering. Read more at the Ribbon press room.
Ribbon's EdgeMarc 6000 Sharpens its Edge Intelligence Proposition
Analyst Take: Ribbon unveiled its Ribbon Next Generation Intelligent Edge portfolio, including the new EdgeMarc 6000 product, along with a broad portfolio of Microsoft-certified solutions, enhanced managed service provider offerings with a goal of accelerating enterprise implementation of secure cloud-based voice and data applications.
By expanding its portfolio of edge solutions, it appears as though Ribbon is focused on helping drive operator objectives to further differentiate their service offerings. Ribbon's edge devices deliver the provisioning ease and unified management and monitoring critical to agile service delivery. In addition, SD-WAN capabilities help ensure the service quality levels that are key to fulfilling emerging customer hybrid cloud requirements. Analytics dynamically learns from both data and voice functions to bolster defense of customer networks from bad actors.
As we are seeing more of these days, interoperability is key. Thus, the fact that Ribbon's Next Generation Intelligent Edge is certified to work with Microsoft Teams is a smart move. Operators can manage Direct Routing services through on-premises session border controllers (SBCs) or offer the capability as a service through SBCs in their core network.
Ribbon needed to launch the EdgeMarc 6000 in order to strengthen the session border controller (SBC) portion of its unified communications offerings.
The EdgeMarc's ARM-based architecture delivers performance and scale, while automated "zero touch" provisioning, remote monitoring and management target reducing operating expenses for customers. The 6000 offers dual Ethernet and Optical WAN connections to extend the capabilities of Ribbon's Network Edge Orchestration platform, supporting WAN connections up to 1 Gbps and 300 concurrent calls. It supports both outbound and inbound analog line (FXO/FXS) for applications such as PSTN fail-over, fax, and overhead paging.
Next Generation Intelligent Edge Boosts Ribbon's Overall Competitiveness
The launch follows on Ribbon's $460 million acquisition of ECI Telecom in November 2019. Note that in parallel with the acquisition, Ribbon announced that CEO Franklin (Fritz) W. Hobbs departed the company and its board of directors appointed Steven Bruny, executive vice president, global sales and services, and Kevin Riley, executive vice president and chief technology officer, as interim co-presidents and CEOs.
This announcement and offering from Ribbon is a clear move to helps dispel concerns around the ECI acquisition, especially concerns that the integration of ECI's SDN/NFV and packet optical assets would disrupt strategic portfolio development objectives. In addition, Ribbon demonstrates that the company's distinct co-CEO arrangement is no hindrance in advancing key product marketing and differentiation goals.
What's Next for Ribbon?
What's next for Ribbon? I believe the company needs to consider broadening its Next Generation Intelligent Edge co-marketing relations beyond the Microsoft Teams relationship to demonstrate its channel agility, enlisting relationships with unified communications and collaboration (UC&C) platforms such as Slack, Workplace by Facebook, and others. This reduces the ability of rivals to make noise and would directly address the misperception that Ribbon's edge solutions are only best-suited for Microsoft Teams environments.
Ribbon's edge portfolio expansion puts increased pressure on SBC platform rivals such as Cisco, Oracle, Metaswitch, Nokia, Huawei, and Ericsson to show their ability to diversify their portfolios to meet the emerging intelligent edge demands of customers in both the operator and enterprise spaces. This will be necessary to blunt Ribbon's momentum in the SBC and intelligent edge market segments.
Futurum Research provides industry research and analysis. These columns are for educational purposes only and should not be considered in any way investment advice.
Other insights from Futurum on this topic:
Ribbon UC Study Reveals Nearly Two-Thirds Plan to Invest in Unified Communications 
Westcon-Comstor Offers Ribbon's Network Edge Solution to European Resellers
Image Credit: Ribbon Communications
The original version of this article was first published on Futurum Research.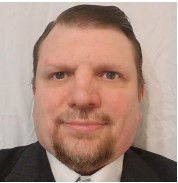 Ron is an experienced research expert and analyst, with over 20 years of experience in the digital and IT transformation markets. He is a recognized authority at tracking the evolution of and identifying the key disruptive trends within the service enablement ecosystem, including software and services, infrastructure, 5G/IoT, AI/analytics, security, cloud computing, revenue management, and regulatory issues.