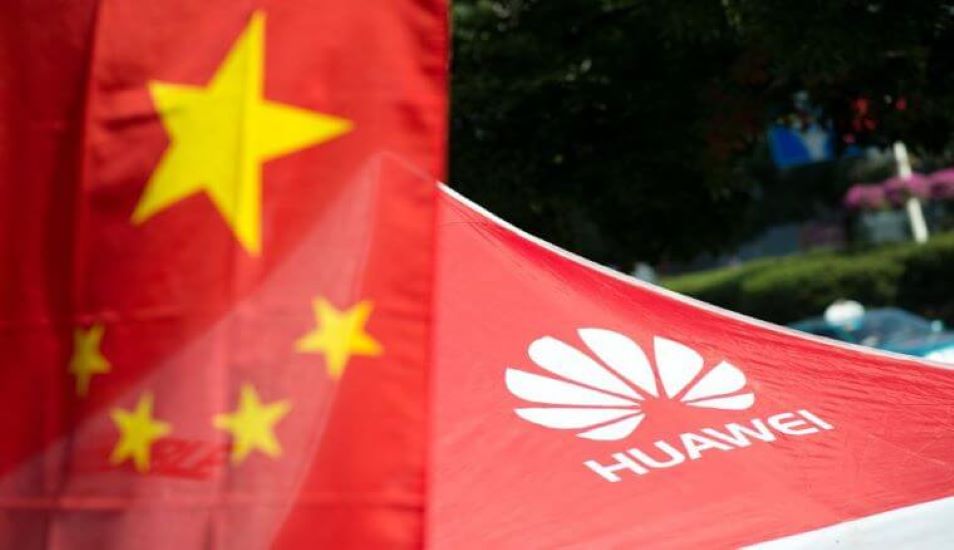 The News: A new report prepared by the United Kingdom's House of Commons' Defence Committee appears to shed new light on the alleged financial relationship between Huawei and the People's Liberation Army suggested earlier this year by an internal US Defense Department report and a separate CIA report roughly a year ago. According to the report, Huawei and the Chinese government may be working together to undermine 4G and 5G network equipment competitors in key markets by engaging in state-subsidized predatory pricing.
One section of the report (on page 50) that deserves particular attention focuses on the Chinese government's alleged financial support of Huawei in this effort:
"André Pienaar told us that it is calculated that the Chinese Government have financed the growth of Huawei with some $75 billion over the past three years to enable it to achieve the kind of market dominance it currently has. […] André Pienaar said that Huawei's dominant position as the leading network solution provider in terms of market share is very much premised on the fact that, with the subsidies they are receiving from the Chinese state, they can sell their hardware equipment at a "ridiculously low price point".
Huawei obviously denies the allegation, and asserts that it has not benefited from any unfair market advantage because of state aid or any kind of financial support from the Chinese government. If true, however, this revelation is likely to further exacerbate Huawei's blacklisted status in North America, Europe, and other parts of the world, and attract all of the wrong kind of attention from lawmakers and antitrust regulators around the globe.
Read more about this here. And for a fairly comprehensive timeline of the Huawei controversy, click here.
Huawei no longer just presents a potential international security risk. The company could now also find itself having to answer for years of possible predatory pricing and adjacent anticompetitive behavior.
Analyst Take: It would be easy to limit one's interpretation of Huawei's alleged ties to the Chinese Communist Party primarily through the dual prism of network and national security. A third prism emerges, however, with the revelation that the Chinese government has likely financed the growth of Huawei to the tune of $75 billion over the course of the last 3 years: That of Huawei possibly benefiting from a stealth market advantage through hefty injections of subsidized Chinese government cash. While not entirely surprising, and something even I had touched on last year at the 2019 LeadershIP conference in Washington, DC, speculative discussions about the nature of the financial relationship between the Chinese government and Huawei have, responsibly, erred on the side of caution. To shine a better light on the matter, The New York Times offers the following summary:
"Huawei's ownership is a murky matter because the company has never, in more than three decades of existence, sold shares to the public. The firm says that it is entirely owned by its employees, and that no outside organizations, including any affiliated with the Chinese government, own shares.

But these assurances have never quite dispelled American officials' suspicions that Beijing and the Communist Party are somehow pulling the strings. […] China's government exerts control over the country's private businesses in many ways, some of them unofficial and never disclosed. Huawei executives have said repeatedly that they do not act on Beijing's behalf. But absent the kind of constant, independent scrutiny that a publicly listed company would face, outsiders can only decide whether to take Huawei's word for it."
If the reporting about a covert $75 billion financial subsidy of Huawei by the Chinese government over the course of the last three years is indeed correct, Huawei would have conceivably found itself in the advantageous position of being able to outbid its international competitors without incurring significant adverse financial effects. Consider that proposition for a moment: If Huawei, propped up by billions in undisclosed Chinese government subsidies, were subsequently able to offer pricing that no other company operating within the bounds of fair and legitimate competitive behavior would be able to match, one could argue that Huawei engaged in a pattern of deliberately predatory pricing behaviors which would help it artificially expand its market share across the globe. Such a scenario could give Huawei a distinct advantage over competitors like Ericsson and Nokia when bidding on 4G and 5G network projects.
Adding to excerpts from the House of Commons' The Security of 5G report already shared in this article, the point I am arguing is articulated thus:
"Evidence from the University of Strathclyde and Mike Rogers, CEO at 5G Action Now and former Chair of the US House of Representatives Intelligence Committee, highlighted that subsidies from the Chinese government explain the company's rapid growth by undercutting competitors. […] Huawei's dominant position as the leading network solution provider in terms of market share is very much premised on the fact that, with the subsidies they are receiving from the Chinese state, they can sell their hardware equipment at a "ridiculously low price point.""
To better understand the stakes, consider that Huawei's global share of revenue from network equipment currently hovers around 31% – higher than both of its closest competitors' combined. (Ericsson and Nokia each enjoy a 14% share, and rounding out the Top 5 are ZTE at 11% and Cisco at 6%.) Revenues from network equipment are expected to see a 5%-8% YoY increase this year.
Under normal competitive conditions – conditions in which Huawei were not secretly propped up by the Chinese government to the tune of $25 billion per year – Huawei's ability to displace competitors and gain significant market share around the world would likely not warrant much scrutiny. Huawei's technology is outstanding, and under different, more transparent political conditions in China, I have no doubt that Huawei would be a formidable competitor all on its own. But if reporting about government infusions of cash into the company are accurate, Huawei's success around the world may have to come with both an asterisk and a disclaimer, which would be unfortunate both in regard to the company's overall reputation outside of purely security-related concerns, and its exposure to regulatory probes into what could be construed as a pattern of anti-competitive behavior.
I want to be cautious here in how I present this analysis, and remain mindful of the fact that the hypotheses discussed here are predicated on the accuracy of recent reports about Huawei's alleged financial ties to the Chinese government. Having said that, if these reports are indeed accurate, one could draw a rather direct connection between the Chinese military's presumed interest in expanding its access to critical 4G and 5G networks around the world, and its alleged stealth-financing of Huawei in a way that would allow the company to systematically outbid its competitors in key markets, and thereby expand operator reliance on Huawei technology. Just something to think about as we consider the breadth of China's geostrategic ambitions, and its renewed focus in recent years on 1) establishing itself as a 5G leader, and 2) undermining key 5G competitors like Nokia and Ericsson on the network equipment side, and more broadly Qualcomm – a topic we have touched on with unfortunate regularity.
Whether US, UK, and EU officials and regulators overseeing affected markets will launch probes into Huawei's alleged predatory pricing model remains to be seen, but I suspect that we won't have to wait very long to see that question answered.
Futurum Research provides industry research and analysis. These columns are for educational purposes only and should not be considered in any way investment advice.
Other insights from Futurum Research:
HAS2020: Huawei Service And Software Sees Salesforce As CSP Digital Transformation Fix 
Google Applies For Permission To Resume Business With Huawei
British Government, Vodafone, Impose Limits On Huawei's Access To 5G Networks 
Image Credit: Forbes
The original version of this article was first published on Futurum Research.
Senior Analyst at @Futurumxyz. Digital Transformation + Tech + Disruption. Author, keynote speaker + troublemaker. Opinions are my own. I like croissants.