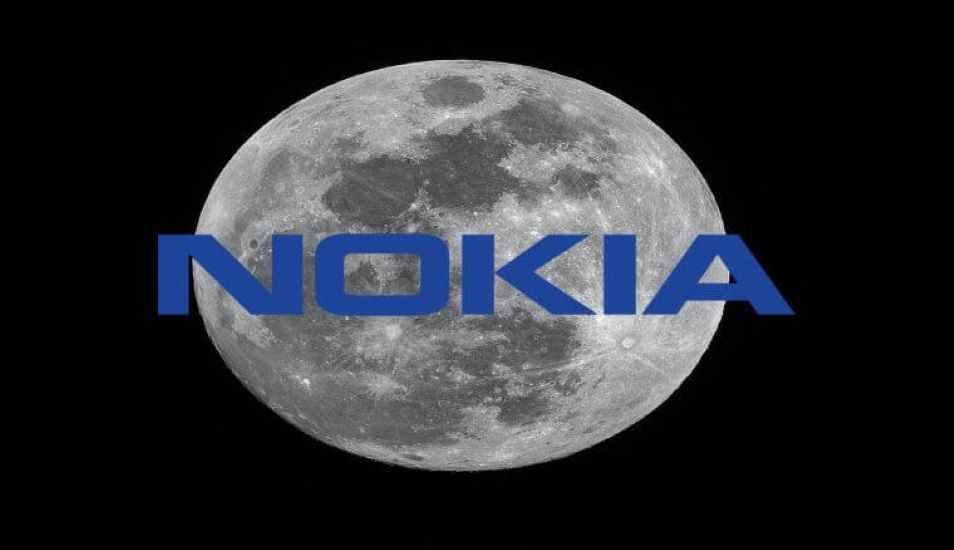 The News: NASA has awarded Nokia (NOK) $14.1 million USD to deploy a 4G cellular network on the moon. The grant is part of $370 million worth of contracts signed under NASA's "Tipping Point" selections, meant to advance research and development for space exploration. You can read the Nokia press release here.
Analyst Take: It's important to note that Nokia has been working on a moon cellular network for quite some time now. Back in 2018, Nokia partnered with Vodafone to bring 4G modules that would help move Audi rovers on the surface of the Moon, but for whatever reason, those efforts did not come to fruition.
In this case, NASA plans to transport humans to the Moon in 2024, with financing of $370 million USD from various investors. The goal is to make a permanent settlement or a base, and 4G will be crucial to establish a communication between the moon and the Earth.
NASA intends to be occupying the moon for the long term. In its announcement for the award to Nokia, NASA noted, "The system could support lunar surface communications at greater distances, increased speeds and provide more reliability than current standards."
It's obvious that NASA has great confidence in Nokia as NASA Administrator Jim Bridenstine in a live broadcast said that the space agency must quickly develop new technologies for living and working on the moon if it wants to realize its goal to have astronauts working at a lunar base by 2028. "We need power systems that can last a long time on the surface of the moon, and we need habitation capability on the surface."
Rightfully proud of its award by NASA, Nokia's Bell Labs touted in a series of tweets, that the company intends for the network to support wireless operation of lunar rovers and navigation, as well as streaming video. Nokia will work with its partners at Intuitive Machines to develop the network that will serve as the critical communications fabric for data transmission applications which include the control of lunar rovers, real-time navigation over lunar geography and streaming of high definition video.
With its roots in network capabilities, Nokia's lunar network will consist of an LTE Base Station with integrated Evolved Packet Core (EPC) functionalities, LTE User Equipment, RF antennas and high-reliability operations and maintenance (O&M) control software. Nokia noted in its press release that the solution has been specially designed to withstand the harsh conditions of the launch and lunar landing, and to operate in the extreme conditions of space. The fully integrated cellular network will also meet very stringent size, weight and power constraints of space payloads in an extremely compact form factor.
Back in January I wrote a post titled, Space Tech: What Do Private Space Efforts Mean for the Tech Sector? In this post I wrote about all the different parts of the tech industry that could become part of the space tech ecosystem, and obviously Nokia is on the forefront in helping with lunar communications. As I've always viewed Nokia as a progressive vendor in terms of cloud and advanced analytics, this award by NASA confirms that they are now progressive in an other-earthly way. I am anxious to follow their progress in helping NASA establish more presence on the moon.
Futurum Research provides industry research and analysis. These columns are for educational purposes only and should not be considered in any way investment advice.
Other insights from the Futurum team:
Space Tech: What Do Private Space Efforts Mean for the Tech Sector?
Nokia Zeroes in on Boosting 5G Operations Efficiency
Nokia and Marvell Collaborate to Boost Nokia's 5G Infrastructure Game
Image Credit: XDA Developers
The original version of this article was first published on Futurum Research.
Sarah brings 24 years of experience as an industry analyst to the Futurum team. She most recently served as the head of industry research for Oracle. Her experience working as a research director and analyst extends across multiple focus areas including AI, big data and analytics, cloud infrastructure and operations, OSS/BSS, customer experience, IoT, SDN/NFV, mobile enterprise, cable/MSO issues, and managed services. Sarah has also conducted primary research of the retail, banking, financial services, healthcare, higher ed, manufacturing, and insurance industries and her research has been cited by media such as Forbes, U.S. News & World Report, VentureBeat, ReCode, and various trade publications, such as eMarketer and The Financial Brand.