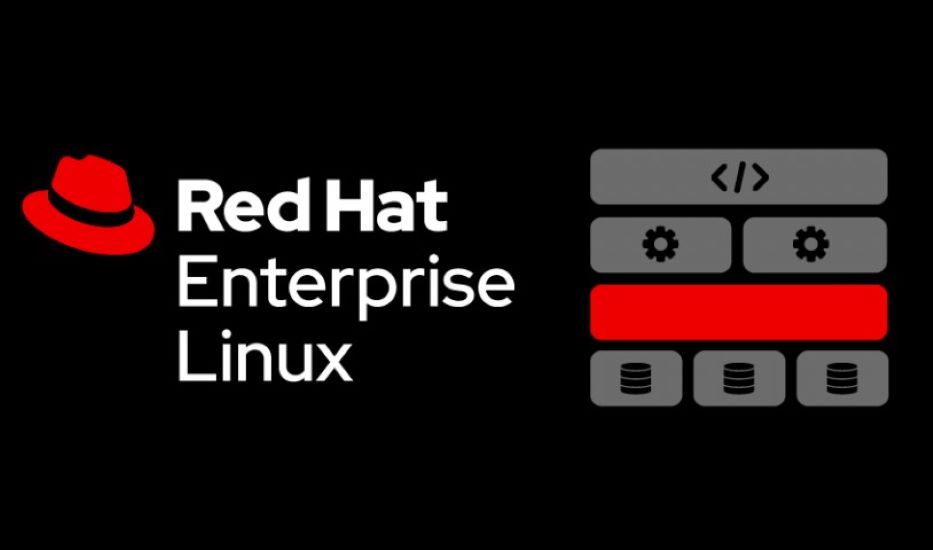 The News: Red Hat, the largest open-source solution provider, recently announced the general availability of Red Hat Enterprise Linux (RHEL) 8.5. Red Hat Enterprise Linux offers a common, open operating system that extends across clouds, traditional datacenter operations and out to the edge. The platform enables IT teams to lean on existing skills while they use new and expanded capabilities to build the transformative applications and services required by their business, regardless of where these workloads may ultimately live. Read the full press release from Red Hat here.
Red Hat Goes All in on Multi Cloud and Hybrid Innovation with Latest Version of Red Hat Enterprise Linux
Analyst Take: As much as Red Hat talks about OpenShift and Ansible, the core product that drives the company's revenue is Red Hat Enterprise Linux (RHEL), so any major release is a key indicator to where the company sees the business going from a technical perspective. Linux is increasingly becoming the language of nearly every public cloud, private cloud, edge deployment and datacenter. To make this point another way more Linux runs on Microsoft Azure than Windows and has for a while.
Against this backdrop, the announcement earlier this week by Red Hat was something I viewed as foundational for the company, and provides insight into wider trends in areas like cloud adoption and the continued shift to containerization.
Operating Systems exist at the epicenter of the hybrid cloud debate. Andreesson Horowitz's recent study, The Cost of Cloud, a Trillion Dollar Paradox, advocates for cloud repatriation, citing costs at scale that it suggests can be addressed by moving on premises. The consensus opinion, however, is that spending on the public cloud is only going to accelerate, with some analysts suggesting a move toward 50 percent of all enterprise IT spending and more by the middle of the decade. Red Hat has long operated at this inflexion point and provided an OS that can exist both in the cloud and on-premises equally and add value in both deployment models. The company's vision is that regardless of whether you plan to deploy on-premises, in the cloud, or at the edge, and regardless of whether the model is bare-metal, virtual machines or increasingly via k8s, then RHEL should be your deployment OS of choice as a foundational layer.
What's New in RHEL 8.5
That's why I looked with interest at the announcement regarding the general availability of RHEL 8.5. Let's take a look at what's new:
Container innovation. Containers are rapidly becoming the foundation for DevOps implementation. Red Hat has rightly focused on making containerized applications easier to use and manage, including affording:
Faster image creation through rootless OverlayFS
Full support for containerized Podman (Podman is a tool for running containers as an alternative to Docker) in CI/CD systems as well as other operating environments
Native integration with cgroup2 for better resource utilization
I believe the most crucial announcement, and one that surprisingly didn't get more fanfare, is the inclusion of default container image signature verification. As we have seen in recent high profile cyberattacks, hackers are targeting the CI/CD pipeline as a way to insert code and then use the release process for it to spread. That's why Red Hat launching functionality to focus on the integrity of container images at installation and confirming that images are pulled from the Red Hat Container Registry and have not been tampered with since signing is, to my way of thinking, a key security enhancement. And I believe that Red Hat needs to trumpet this functionality more.
Reducing deployment complexity. With the launch of RHEL 8.5, Red Hat has delivered new functionality in Insights, specifically around vulnerability, compliance, and remediation. This key management and administration tool is focused squarely on assisting organizations as they look to manage RHEL environments across multi cloud and hybrid cloud environments
Simplifying multi cloud deployment. As modern IT environments spread across multiple public clouds, virtualized environments, private clouds, on-premise servers, and edge devices, the IT operations experience only becomes more complex. To help address this complexity and to extend the existing skills of both new and seasoned IT operations teams, Red Hat Enterprise Linux 8.5 adds support for new Red Hat Enterprise Linux system roles. System roles are preset configurations for Red Hat Enterprise Linux systems, enabling IT teams to more easily and rapidly support specific workloads from the cloud to the edge. Red Hat Enterprise Linux 8.5 now includes:
Red Hat Enterprise Linux system role for Microsoft SQL Server, making it easier for IT and database administrators to install, configure and tune SQL Server to their specific needs in an automated fashion.
Red Hat Enterprise Linux system role for virtual private networking (VPN) helps to reduce the time it takes to configure VPN tunnels, improving consistency and reducing the risk of misconfigurations, which can be a common factor in IT security incidents.
Red Hat Enterprise Linux system role for Postfix automates and standardizes the configuration for Postfix mail servers, skipping manual steps while still enabling customization.
RHEL's web console, which is based on the open-source Cockpit project, now enables customers to live patch the kernel from it.
Microsoft and Red Hat are best Buddies?
Also announced this week (coincidence?) was enhanced .NET 6 and a system role for Microsoft SQL Server. The RHEL system role for SQL Server allows IT administrators and DBAs to more quickly install, configure, and tune SQL Server in an automated fashion. Red Hat and Microsoft have had a longstanding and successful collaboration, which at first blush appears counterintuitive, but speaks to the way Microsoft has evolved over the last decade. SQL Server is a key workload and runs very well on Linux and customers obviously derive significant value from the two companies collaborating on enhanced support. System roles are based on Ansible and build on Red Hat's expertise in how to tune systems for a particular workload or service. The ability to get highly skilled Linux admins is often a challenge for many clients and System roles help with standardization at scale and addressing this skills gap.
Looking Ahead
RHEL 8.5 is by no means cutting edge, and this is deliberately so. RHEL is the bedrock for enterprise production deployments, at scale, deployed on everything from edge devices to the mainframe. Red Hat customers chose RHEL to be the most stable and supported version in their shop. Fedora and CentOS Stream are where the rapid innovation happens. We already have a beta of RHEL 9 to look forward to, and I am getting briefed on this soon, so we can expect more from the company in the coming months, surprisingly to coincide with Red Hat Summit. What is most significant here is that RHEL 8.5 does deliver key functionality that aligns with where customers are heading. Making RHEL easy to install, administer and more secure is crucial work and Red Hat must be seen to deliver on these vectors in its core product. With RHEL 8.5 the company has once again done exactly that.
As mentioned earlier, Red Hat Enterprise Linux 8.5 is now generally available via the Red Hat Customer Portal.
Disclosure: Futurum Research is a research and advisory firm that engages or has engaged in research, analysis, and advisory services with many technology companies, including those mentioned in this article. The author does not hold any equity positions with any company mentioned in this article.
Other insights from Futurum Research:
Red Hat Doubles Down on Automation with Ansible Platform 2
Red Hat Partners with Nutanix to Put Squeeze on VMware
Image Credit: Red Hat Developer
The original version of this article was first published on Futurum Research.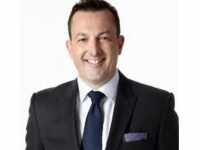 Steven Dickens is Vice President of Sales and Business Development and Senior Analyst at Futurum Research. Operating at the crossroads of technology and disruption, Steven engages with the world's largest technology brands exploring new operating models and how they drive innovation and competitive edge for the enterprise. With experience in Open Source, Mission Critical Infrastructure, Cryptocurrencies, Blockchain, and FinTech innovation, Dickens makes the connections between the C-Suite executives, end users, and tech practitioners that are required for companies to drive maximum advantage from their technology deployments. Steven is an alumnus of industry titans such as HPE and IBM and has led multi-hundred million dollar sales teams that operate on the global stage. Steven was a founding board member, former Chairperson, and now Board Advisor for the Open Mainframe Project, a Linux Foundation Project promoting Open Source on the mainframe. Steven Dickens is a Birmingham, UK native, and his speaking engagements take him around the world each year as he shares his insights on the role technology and how it can transform our lives going forward.