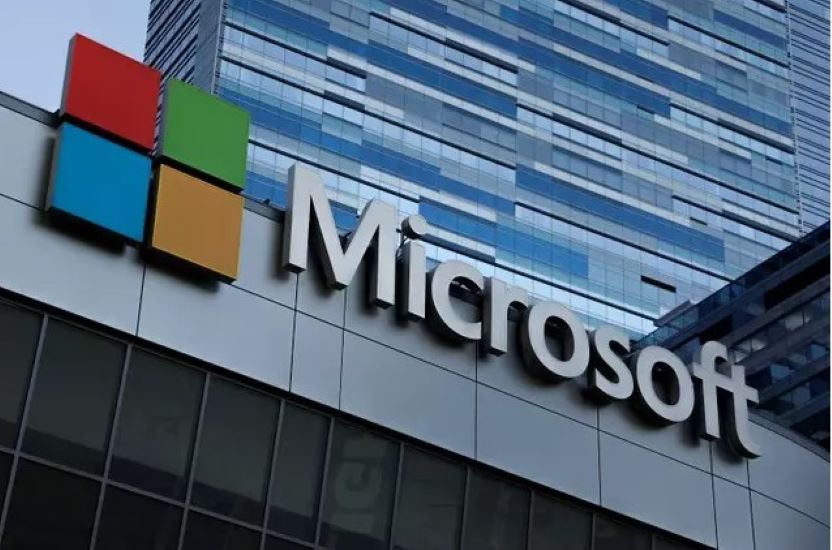 The News: Microsoft announced signing a definitive agreement to acquire Metaswitch Networks, a provider of virtualized network software and voice, data, and communications solutions for operators. Microsoft advocates the convergence of cloud and communication networks presents a unique opportunity for it to serve operators globally via continued investment in Azure, adding additional depth to its hyperscale cloud infrastructure with the specialized software required to run virtualized communication functions, applications and networks. Read the full Microsoft blog release.
Microsoft Azure Portfolio Gains Metaswitch Assets to Power CSP 5G Cloud Adoption
Analyst Take: Microsoft's acquisition of Metaswitch Networks follows on the heels of the April 23 completion of its Affirmed Networks acquisition, sending a clear signal to the entire 5G ecosystem that it is doubling down on its Azure cloud platform to drive more 5G-IoT and networking edge computing services aimed at CSPs and enterprises. In particular, Microsoft is targeting the ongoing virtualization of communications service provider (CSP) core networks and their expanding adoption of cloud-native applications in fast-growing 5G environments.
The Microsoft Azure portfolio gains Metaswitch's diverse portfolio of solutions, consisting of VoIP softswitches/gateways, VoLTE/VoWiFi, VoLTE interconnect, IMS core, SBC (Session Border Control), robocall blocking, converged voice and data messaging, cloud contact centers, and group communications and collaboration products. Metaswitch's portfolio is targeted primarily at voice, data, and unified communications services, using full-stack solutions that deliver edge, core, applications, and management orchestration capabilities. This also fuels the rapid expansion of Microsoft's service provider channels, as Metaswich's global footprint spans across some 750+ operator networks.
Metawitch needed to merge into Microsoft in order to boost overall long-term competitive prospects, especially in relation to its major telecom infrastructure rivals. In Q3 2020, Microsoft's Intelligent Cloud segment, featuring Azure, GitHub and server products, including SQL Server and Windows Server, posted $12.28 billion in revenue, up 27.2% and more than the $11.79 billion consensus.
Microsoft Azure Dramatically Raises Competitive Stakes in Telecom 5G Cloud Realm
The cloud business has proven a tremendous performer for Microsoft's business over an extended period now. The number the industry has been watching most closely here has been Azure and its strong mid-double digit growth, which came in at 59%. This has been the tracking number to watch on how Microsoft is faring competitively against AWS, whereupon Amazon subsequently reported delivering 33% QoQ growth in Q1 2020 as the business unit has now eclipsed $10 Billion. In terms of long-term competitiveness, I can easily fathom why Metaswitch agreed to Microsoft's acquisition proposal.
In addition, Google Cloud is sharpening its targeting of the telecom segment through its Anthos for Telecom and Global Mobile Edge Cloud (GMEC) overtures. Alibaba already acquired ZTEsoft in 2018 to bolster its telco software credentials, subsequently forming the Whale Cloud unit. However, Alibaba acquired a pre-5G portfolio that now requires some heavy-lifting upgrades to meet the virtual and cloud-native requirements of 5G environments. This month, IBM demonstrated its strategic commitment to propagating hybrid cloud, updating its IBM Cloud offering to enable more continuity for customers navigating across cloud, on-prem, and edge deployments.
CSPs now need to keep a closer eye on Microsoft's longer term networking and 5G ambitions. With Metaswitch and Affirmed Networks now part of the Azure arsenal, I believe Microsoft will surely optimize these newly acquired networking assets toward driving Azure-enabled native cloud 5G and private network services and applications. As such, Microsoft Azure will increasingly crosscut and clash with CSP 5G services, especially B2B and B2B2x packages aimed at enterprises. I expect Azure's public cloud rivals: AWS, Google, Alibaba, IBM/Red Hat, and Oracle, will collectively focus on directing fear, uncertainty, and doubt (FUD) at Azure's ability to perform as a long-term neutral provider for the CSP community.
For some CSPs, especially smaller ones, taking advantage of Azure's economies of scale can play an integral role in reducing their long-term capital expenditures (CapEx) and operational expenditures (OpEx) in complex 5G environments. For larger CSPs, Azure increasingly looms as a direct competitor, especially if Azure is not a part of their hybrid multi-cloud strategy. Otherwise, Azure increasingly aligns with the cooperation/competition (i.e., co-opetition) model where Azure is a critical 5G edge partner for strategic needs like distributed workload optimization, but also a de facto rival in providing B2B/B2B2x services to enterprises.
The acquisition will galvanize Metaswitch's rivals to increasingly view Microsoft Azure as an emerging competitor after the dual takeovers of Metaswitch and Affirmed Networks. Major CSP infrastructure rivals such as Nokia, Ericsson, Huawei, Cisco, and ZTE will need to hedge more against Microsoft Azure in their portfolio positioning and sales and marketing messages. Infrastructure specialists, such as Ribbon/ECI and Mitel, need to stress their independence and seasoned market skills in meeting the distinct networking requirements of their customers.
Ribbon, for instance, will be sure to remind the industry that Metaswitch concurred to a mediation agreement that resolved the six previously disclosed lawsuits between the companies with Metaswitch agreeing to pay Ribbon an aggregate amount of $63 million and both companies also agreeing to global cross-license all of their respective patents.
Overall Microsoft Azure is making the solid competitive bet that the dual acquisitions of Metaswitch and Affirmed Networks will strengthen the Azure portfolio in providing a more diversified portfolio of virtualized network software and voice/data/unified communications solutions aimed at operators, especially in hybrid cloud 5G edge environments. However, Microsoft Azure has its work cut out in assuaging key segments of the 5G ecosystem, including CSPs and telecom infrastructure suppliers, that the organization's strategic 5G edge cloud business objectives will not exceedingly clash with their established areas of expertise.
Other insights from Futurum Research:
Microsoft's Move to Acquire Affirmed Networks Aims to Deliver New Opps for 5G Ecosystem
THINK 2020: IBM Extends Hybrid Offering With IBM Cloud Satellite
Microsoft Posts Another Tremendous Quarter Despite Pandemic Woes
The original version of this article was first published on Futurum Research.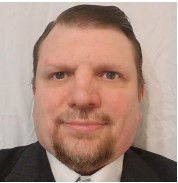 Ron is an experienced research expert and analyst, with over 20 years of experience in the digital and IT transformation markets. He is a recognized authority at tracking the evolution of and identifying the key disruptive trends within the service enablement ecosystem, including software and services, infrastructure, 5G/IoT, AI/analytics, security, cloud computing, revenue management, and regulatory issues.