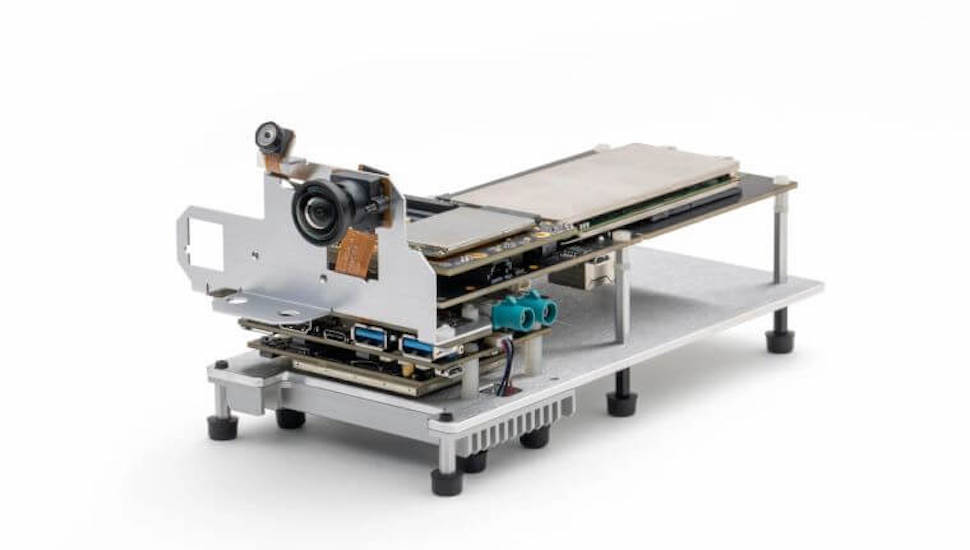 The News: Qualcomm unveiled an expanded roadmap of 5G and edge-AI robotics solutions with the introduction of the Qualcomm Robotics RB6 Platform and the Qualcomm RB5 AMR Reference Design. Qualcomm's edge-AI and robotics solutions target the support of more productive, autonomous, and advanced robots. Read the Qualcomm Press Release here.
Qualcomm Sharpens Robotics and Edge-AI Proposition with 5G and AI Playing Prominent Roles
Analyst Take: I anticipate that the new Qualcomm Robotics RB6 Platform and Qualcomm RB5 Autonomous Mobile Robot (AMR) Reference Design, unveiled at the Qualcomm 5G Summit, can provide the ecosystem-wide building blocks key to unfolding the commercial viability of robot technologies such as AMRs, delivery bots, collaborative robots, urban air mobility (UAM) aircrafts, industrial drone infrastructure, autonomous defense solutions, and highly automated manufacturing robots.
At the Qualcomm 5G Summit, Qualcomm CEO Cristiano Amon deftly espoused Qualcomm's Connected Intelligent Edge vision and why Qualcomm is focused organization-wide on advancing 5G to power the connected intelligent edge and boost the cloud economy. This includes enabling a fabric of connected systems and devices that collect and curate data according to the demands of the immediate scenario, where users can harvest real-time insights and transformative experiences through contextually aware apps and capabilities.
From my view, the Qualcomm Robotics RB6 Platform and the Qualcomm RB5 AMR Reference Design target the emerging applications OEMs and robot manufacturers are looking to use for the integration of ground robots across industrial use cases. Such use cases span sectors including government service applications, logistics, healthcare, retail, warehousing, agriculture, construction, utilities, and more. I find the new solutions well-suited to accelerate the digital transformation of industries and serve as a key enabler for Industry 4.0 —which is clearly Qualcomm's goal.
The Qualcomm Robotics RB6 platform is developed to deliver expanded capabilities that can use enhanced AI and 5G to power enterprise and industrial robotics innovation. The RB6 Platform consists of both hardware and software development tools and is designed to aid developers to accelerate intelligent robotics creation.
Qualcomm's RB6 platform provides more AI inferencing horsepower, which enables developers to work with more cameras and communicate more rapidly with robots in the field. It also has an AI software development kit (SDK) called the Qualcomm Intelligent Multimedia SDK. Altogether, the platform is designed and well-suited to help robots operate more safely in a wider array of environments.
Specifically, the new solution delivers 5G connectivity with support for global sub-6GHz and mmWave bands in mainstream, enterprise, and private networks. The includes developing Qualcomm robotics platforms to provide the flexible architecture coupled with expansion cards which are needed to support evolving connectivity features as they become available across 3GPP Release 15, and Releases 16, 17 and 18 on the RB6 offering.
The Qualcomm RB5 AMR Reference design offers tightly integrated enhanced AI and 5G-capabilities. This new solution aims to accelerate development for commercial, enterprise, and industrial robots, unleashing innovative possibilities for industries looking to adopt robotics solutions and realize the benefits of the solutions at the connected intelligent edge.
Key Takeaways on Qualcomm's New Robotics and Edge-AI Solutions
I commend Qualcomm's robotic and edge-AI vision for stressing the key role that both 5G and AI must play in driving broader ecosystem adoption. Fundamentally, 5G and AI are essential technologies that reinforce one another's capabilities, with AI powering automation across 5G networks and 5G networks providing the URLLC, eMBB, security, and programmability features key to making AI more performant and accessible to developer-driven innovation.
Throughout the Qualcomm 5G Summit, I believe Qualcomm CEO Cristiano Amon and the Qualcomm team detailed a compelling vision for why edge-AI robotics are ready to transform households and industries on a society-wide basis due in good part to Qualcomm portfolio-wide innovations. As such, I anticipate that the Connected Intelligent Edge is ready to catalyze and scale edge-AI and robotics solutions throughout the global digital ecosystem.
Other insights from Futurum Research:
Qualcomm's New Wi-Fi 7 Networking Pro Series Ushers in the Wi-Fi 7 Era
Qualcomm's Contributions Toward O-RAN and 5G Network Security
Qualcomm Earnings Deliver Above Expectations in Q2 as Diverse Strategy Pays Off
Image Credit: Venture Beat
The original version of this article was first published on Futurum Research.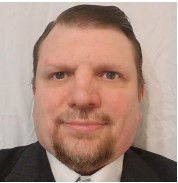 Ron is an experienced research expert and analyst, with over 20 years of experience in the digital and IT transformation markets. He is a recognized authority at tracking the evolution of and identifying the key disruptive trends within the service enablement ecosystem, including software and services, infrastructure, 5G/IoT, AI/analytics, security, cloud computing, revenue management, and regulatory issues.