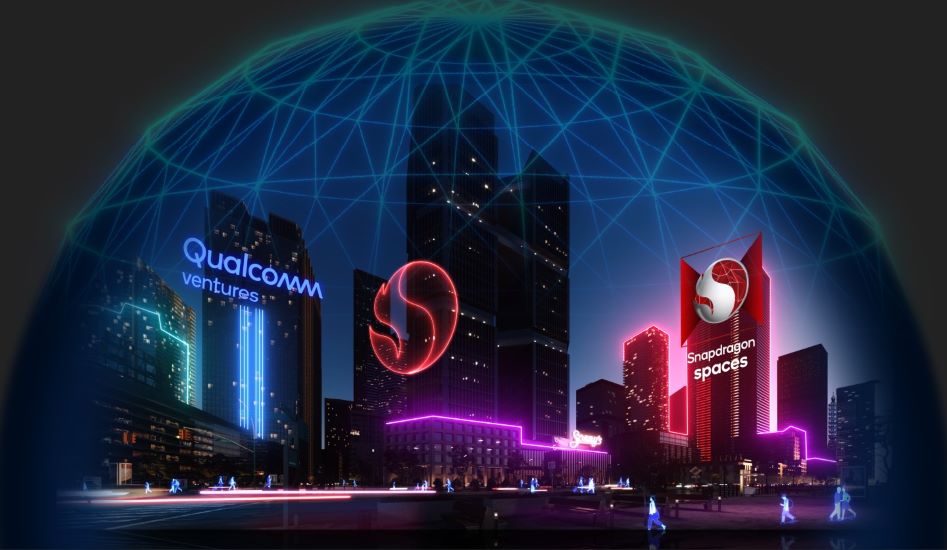 The News: Qualcomm recently launched a $100 million dollar Snapdragon Metaverse fund that is designed to be a Launchpad for extended reality (XR) developers and firms that are building foundational technologies and a content ecosystem to enable the Metaverse. The fund will deploy capital through a combination of venture investments in leading XR companies by Qualcomm Ventures. Read the Press Release from Qualcomm here.
Qualcomm Launches $100 million Snapdragon Metaverse Fund to be a Launchpad for XR Developers and Spur Innovation
Analyst Take: Qualcomm's launch of its $100 million Snapdragon Metaverse Fund is a solid move. The program is designed to make investments in and recruit content developers via capital investments and its grant program coupled with providing them access to the firm's portfolio of tools (e.g., Snapdragon XR Platform, Snapdragon Spaces XR Developer Platform, etc.). Fundamentally, the move will propel the market for Qualcomm's chips and accelerate needed use cases for virtual reality and augmented reality in consumer and business markets.
Stop Getting Caught Up in the Name
For those who feel the Metaverse is a fad, I encourage you to think again, daydream a bit more of the possibilities. Why? I remember working for our family IT/CE distributor in the early 80s during the summer beta testing and shipping video consoles and games to retailers and video stores daydreaming (getting busted for not sweeping the warehouse floor) and thinking about how cool would it be to play Activision's Decathlon with someone in another country or a buddy a few miles away. When my late father installed the BSR X-10 devices, which turned off our lights when it was time to go to bed using Powerline, coupled with getting Prodigy years later, I could feel where the world was heading. And today, here we are, with online gaming, the rise of esports, smart homes everywhere, smart cities, autonomous vehicles on the horizon, and so much more.
Today, gaming is the natural beachhead for the Metaverse and I've been lucky enough to see pieces of it firsthand as my son and his buddies traverse between Madden NFL, Fortnite, Minecraft, and other games.  When I hear them laughing, begging for money to assemble the perfect NFL team (go mow the lawn, child), rage quit (uncool – take the loss) and build cities in Minecraft with their own buildings, a McDonald's, a football stadium and more – I smile. In essence, they are in their own world, being creative, hanging out, buying things, being entertained, competing with each other, learning, and meeting new people. The virtual and physical worlds are have collided and will continue to collide as evidenced by in-game events in Fortnite and Roblox (e.g., DJ Marshmello concert, Weezer album launch, etc.), which are rapidly expanding adoption. The Metaverse? Yep, it's real and it's pretty cool — and it's going to be a whole lot cooler.
Qualcomm Snapdragon Metaverse Fund: If You Design it, They Will Come…
The opportunities here are myriad and I believe that what we'll find coming out of the Qualcomm Snapdragon Metaverse Fund is that if you design it, they — the use cases and the innovators who see patterns in things and the opportunities they present, will most definitely come.
Qualcomm's Snapdragon Metaverse Fund is going to exactly what it is set out to do: attract new and exciting content that will make the Metaverse more useful and exciting for businesses and consumers who want to plug in. Qualcomm has essentially attached a $100 million dollar bounty, or an incentive, to put people on a quest to find the best-of-breed solutions that will not only entertain us, but also improve our daily lives in the future. And that? It's pretty cool.
These are exciting times and can't wait to how this will pan out in the future.
Disclosure: Futurum Research is a research and advisory firm that engages or has engaged in research, analysis, and advisory services with many technology companies, including those mentioned in this article. The author does not hold any equity positions with any company mentioned in this article.
Other insights from Futurum Research:
Qualcomm Partners with ESL Gaming to Form the Snapdragon Pro Series Mobile Esports Competition Showcasing Premium-tier Snapdragon Powered Devices 
Qualcomm, BMW, and Arriver Announce Partnership on Advanced Driving Systems
MWC 2022: Qualcomm Unleashes Game Changing 5G Ecosystem Innovations 
Image Credit: Qualcomm
The original version of this article was first published on Futurum Research.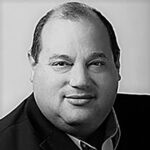 Michael Diamond is an industry analyst and foresight professional with 25 years of experience in the IT channel and market research industry. He is a route-to-market expert covering desktop and mobile devices, collaboration, contact center, ProAV, data center infrastructure, and cybersecurity. Prior to joining Futurum Research, Michael worked for The NPD Group as the sole industry analyst covering indirect channels, cybersecurity, SMB and vertical market trends, data center infrastructure (e.g., enterprise storage, servers, networking), ProAV and PCs. He has been quoted by media outlets such as Bloomberg, Kiplinger, TWICE, OPI (Office Products International), Apple World today, Dark Reading, Enterprise Storage Forum, Credit-Suisse, Footwear News, CRN (Computer Reseller News), Channel Futures and Into Tomorrow.  Michael has presented at myriad events including The Channel Company's Xchange, The Global Technology Distribution Council's summit, SMB TechFest and more.