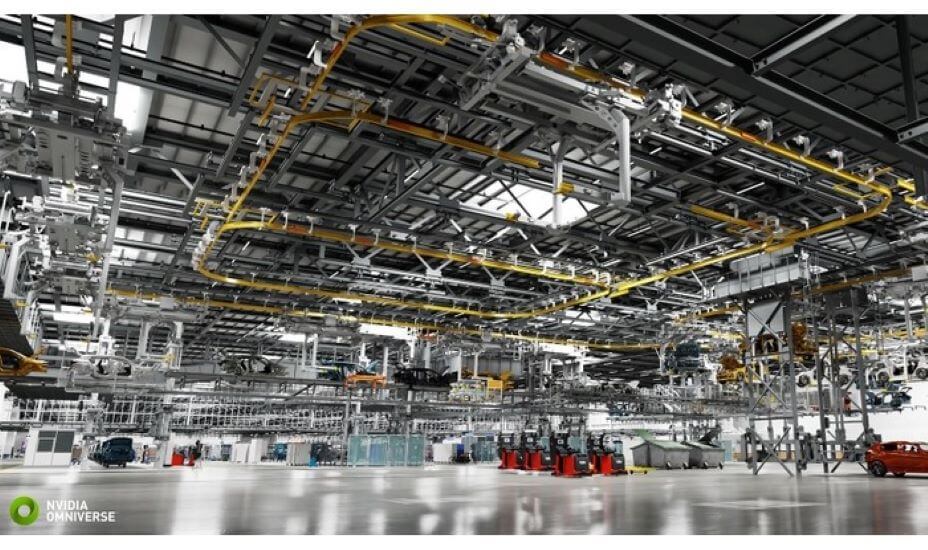 The News: At NVIDIA's Spring GPU Technology Conference (GTC) 2022 this week, NVIDIA's big thinking introduced new capabilities and plans for Omniverse, digital twins and industrial robotics in addition to the new GPUs, CPUs and other products that were unveiled. Check out all the Press Releases from NVIDIA's Spring GTC 2022 in NVIDIA's newsroom.
NVIDIA Innovations, Enhancements in NVIDIA Omniverse, Digital Twins and Industrial Robotics Technologies Are Driving New Possibilities for Enterprises
Analyst Take: Just when you thought that NVIDIA's big GTC2022 announcements earlier this week about its new Grace CPU Superchip, its new Hopper GPU accelerated computing architecture and its latest H100 Tensor core GPU were impressive, the company then unveiled big advancements in its product lines for Omniverse, digital twins, and industrial robotics.
I believe that because these announcements are focused on the things we deal with or experience in our daily lives, they are as easy to get excited about, in fact oftentimes more so, than news of chip technology advances. That said, let's take a look at some of the capabilities, plans, products, and innovation that were featured at NVIDIA's GTC.
Omniverse, the 3D Design Collab and Simulation Platform for Enterprises
Omniverse, NVIDIA's extensible 3D design collaboration and simulation platform for enterprises, continues to grow its features and capabilities as NVIDIA sees increased possibilities within the technology. Omniverse lets 3D creators, developers, and enterprises collaborate, giving them a wide range of ways to visualize, simulate, and create new ideas in code. Omniverse is a simulation engine for virtual worlds of all kinds.
One of the evolving ideas at NVIDIA continues to be its fascination with the promise of creating digital twins using Omniverse to allow organizations to expand their possibilities by creating digital models of real world problems they are trying to solve. That could be a new widget based on an old design, or a new factory based on previous plans, or even a replacement machine where new ideas can be tested via simulation before investing in physical models.
With Omniverse modeling and digital twins, enterprises can take new ideas and simulate them in realistic, high-resolution virtual environments to gain critical insights into whether the new ideas will work before any money is spent on real world models or product samples.
This technology continues to grow by leaps and bounds within NVIDIA. I must admit, I was a skeptic back in the early 2000s when IBM first touted the idea of its Second Life 3D simulated communities, which envisioned us all engaging in virtual worlds in addition to our everyday business and personal lives. That idea was not yet ready for prime time, but with Omniverse and digital twins and related true-to-life uses and possibilities, I finally see the promise and the prowess and the amazing flexibility with such a platform for every kind of business.
A Deeper Dive into the Latest NVIDIA Innovations
As NVIDIA CEO Jensen Huang laid out new Omniverse capabilities at GTC 2022, he told an anecdote about NASA's almost-catastrophic Apollo 13 crewed mission to the moon in April 1970. When an oxygen tank aboard the space vehicle exploded due to a flaw from an earlier assembly error, NASA used an astronaut training simulator to replicate the problems and figure out how they could get the crew back to Earth safely following the explosion. That move was little noted at the time for its significance.
But that use of the spacecraft's replica training environment was essentially the first example of the concept of a digital twin, said Huang.
"This was an important moment," he said. "NASA realized the power of the replica, but not everything can have a physical twin. So, NASA coined the term 'digital twin,' a living virtual representation of something physical, extended to vast scales."
To me, this is a perfect example that explains the importance, the validity, and the broad range of possibilities in the world of digital twins and their technologies.
And as Huang also described, "a digital twin is a virtual world that's connected to the physical world, and in the context of the internet, it is the next evolution."
I believe this is true, with no hyperbole at all. I see digital twins giving enterprises, organizations, governments, whole industries, and groups of people new ways of both seeing problems and finding answers around the world.
As an example, NVIDIA continues to work on its moonshot project, its previously announced digital twin of the Earth itself, where it is doing climate modeling and predictions and more — no small undertaking and one from which exciting things will no doubt come.
Omniverse Will Play a Key Role in Industrial Robotics and Autonomous Vehicles and Solving Enterprise and Human Problems and Challenges
One of the next frontiers for NVIDIA and the Omniverse is industrial robotics, where it can be used to allow designers to remotely collaborate on robot designs and capabilities that can be ground-breaking in the world of industry, manufacturing, and warehousing.
With several robotics platforms under development for autonomous vehicles, maneuvering and manipulation systems and for autonomous infrastructures, NVIDIA is finding ways to bring them together to work toward creating fleets of robots that are far away. This is aimed at helping a wide range of industries in completing tasks and moving workflows forward, especially when human labor is difficult to find.
This is where NVIDIA continues to head, by taking its core concepts and technological visions and finding ways to make them work to solve enterprise and human problems and challenges.
I believe that these paths for NVIDIA's technology today are great choices for the company and will build on its strengths and allow it to continue to innovate and grow.
NVIDIA is seeing these possibilities every day, including inside modern fulfillment centers where humans and robots are working together, where the warehouses themselves are robots that orchestrate the flow of materials and route orders, and plans that must be addressed.
Amazon is using such systems today in its warehouses, where about two-thirds of its tens of millions of packages each day are handled by robots, according to NVIDIA. And Omniverse is helping the process by allowing Amazon to create full-scale digital twins of its warehouses, which let the company optimize warehouse design, train more intelligent robot assistants and gain operational efficiencies.
Viewed as a whole, NVIDIA's moves in these areas and in the other technology segments where they compete strongly are deep proof of the company's commitments and successes in finding creative ways to solve problems for its customers.
I believe these latest innovations from NVIDIA are impressive, set the bar for amazing new technological capabilities, and show the continual out-of-the-box thinking that goes on in the minds of the company's developers, engineers, and visionaries. That's just the kind of behavior and thinking we like to see inside a strong technology innovation company.
Disclosure: Futurum Research is a research and advisory firm that engages or has engaged in research, analysis, and advisory services with many technology companies, including those mentioned in this article. The author does not hold any equity positions with any company mentioned in this article.
Analysis and opinions expressed herein are specific to the analyst individually and data and other information that might have been provided for validation, not those of Futurum Research as a whole.
Other insights from Futurum Research:
NVIDIA GTC 2022: NVIDIA and Pluribus Networks Seek to Unify and Secure Cloud Networks by Extending SDN Fabric Automation to DPUs 
NVIDIA GTC 2022 Keynote Unveilings: New Hopper GPU Architecture Replacing Ampere, New H100 Hopper-Based GPUs Debut and Grace CPU Superchips Make a Big Splash
NVIDIA Acquires Software-Defined Storage Vendor Excelero as it Continues to Fill Out its Technology Stack
Image Credit: NVIDIA
The original version of this article was first published on Futurum Research.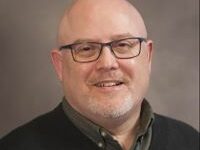 Todd is an experienced Analyst with over 21 years of experience as a technology journalist in a wide variety of tech focused areas.