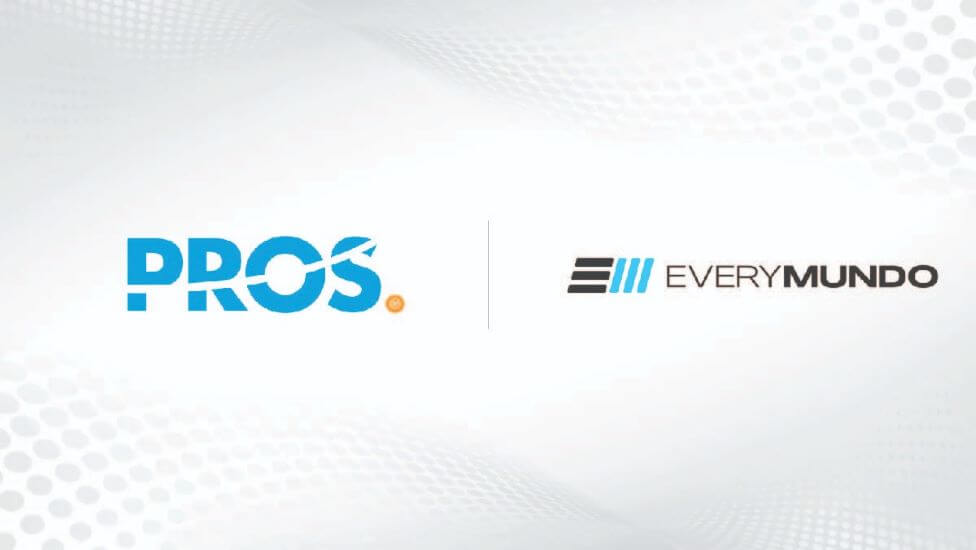 The News: Last week, PROS acquired digital marketing platform EveryMundo in a deal totaling $90 million. EveryMundo is a platform designed to help brands broaden their digital reach and deepen customer engagement. PROS has deep roots in the Airline industry, and this is the third acquisition for PROS in the airline space since 2017. Read the full press release here.
PROS Acquires Digital Marketing Platform EveryMundo and That's Good News on the CX Front
Analyst Take: PROS, which provides SaaS solutions to optimize experiences on the buy and sell side, is continuing to make impressive move focused on better serving its customer base. Today's reality is as simple as it is complex. The simple part: customers want what they want when they want it, and brands must be anywhere and everywhere their customers and prospects are. The complex part: brands must deliver superior customer experiences every time, in order to meet and exceed customer expectations. EveryMundo has been focused on doing just that, helping brands reach customers and foster relationships regardless of channel.
The acquisition of EveryMundo is a win for PROS customers and will help them identify and explore new opportunities for growth.
Omnichannel Commerce Made Easy
It's no surprise that omnichannel commerce has changed dramatically in the last two years. Companies have had to fully rely on digital channels to reach customers, develop relationships, and make sales. The PROS platform, including PROS Smart Price Optimization and Management and PROS Smart Configure Price Quote, offers notable AI-powered price optimization, integrates with internal systems to eliminate silos, and improves visibility across the organization to facilitate better product and pricing strategies that drive improved customer experiences. It's a better experience for buyers and sellers alike. And with the acquisition of EveryMundo, it's clear the PROS has a laser focus on improving omnichannel commerce.
A Move to Keep Airlines Soaring — A Clear Priority for PROS
While PROS has clients in a variety of industries, as I mentioned earlier, Airline and Travel has long been a key focus area for the company. Outperform 2021, PROS' annual digital selling conference, was held just a few weeks ago. One of my favorite sessions from the event was when founder of JetBlue and current CEO of Breeze Airways joined PROS CEO Andres Reiner for a conversation about how the right technology investments can prepare businesses for what's next. PROS Chief AI Strategist Dr. Michael Wu also delivered a keynote presentation that covered the AI advancements PROS has made in the last year that have driven value and results for their airline and travel customers.
These keynotes in particular offered a first-hand look into the value PROS can bring to the Airline industry in our ever-changing market. In the last year, as many airlines have been struggling with post-pandemic recovery, the PROS Platform for Travel has helped them unify the shopping and selling process to improve customer experiences and drive brand loyalty. PROS acquisition of EveryMundo will take this one step farther.
EveryMundo has created a niche in the travel industry, helping companies like American Airlines and Japan Airlines Vacations maximize their reach and engagement with customers. EveryMundo makes it possible for these brands to push offers to customers designed to bring them back to owned channels and avoid pesky fees from third party sellers — a win-win for customers and brands.
According to Reiner, there is about a 45 percent overlap between PROS and EveryMundo's airline customers. This collective power will give customers much greater control in their processes through direct and indirect channels and will drive the superior experiences customers have come to anticipate.
When the Focus is on Omnichannel, Every Industry Can Benefit
Serving up omnichannel experiences, offering best in class customer service and customer experiences, and letting real time data insights drive business strategy is truly table stakes today. The continued evolution of the PROS Platform, with new product offerings as well as by strategic acquisitions like the EveryMundo one, is impressive. From what I've experienced as we've evaluated the PROS Platform, I believe that PROS, combined with EveryMundo, is a SaaS offering that should be on your radar screen. PROS' capabilities can be leveraged to enable businesses — in every industry, not just travel — to create a truly connected and agile omnichannel sales experience. Organizations will be able to meet and exceed customer expectations at an unmatched speed while also maximizing revenue. PROS' acquisition of EveryMundo continues to solve challenges that we are seeing in the omnichannel commerce environment, as well as in our current business climate as a whole. I look forward to seeing more innovation and growth out of PROS in the year ahead, and if past history is any indicator, I won't have long to wait.
Disclosure: Futurum Research is a research and advisory firm that engages or has engaged in research, analysis, and advisory services with many technology companies, including those mentioned in this article. The author does not hold any equity positions with any company mentioned in this article.
Other insights from Futurum Research:
Oracle Q2 Earnings Outpace Expectations On Strong Cloud Growth 
Marvell Industry Analyst Day 2021: New AtlasOne Chip Readies 5G RAN Optical Fronthaul for 5G Ecosystem
AWS re:Invent 2021: AWS Unveils AWS Cloud WAN to Unify Enterprise Cloud and On-premises Environments
Image Credit: Enterprise Talk
The original version of this article was first published on Futurum Research.
Shelly Kramer is a Principal Analyst and Founding Partner at Futurum Research. A serial entrepreneur with a technology centric focus, she has worked alongside some of the world's largest brands to embrace disruption and spur innovation, understand and address the realities of the connected customer, and help navigate the process of digital transformation. She brings 20 years' experience as a brand strategist to her work at Futurum, and has deep experience helping global companies with marketing challenges, GTM strategies, messaging development, and driving strategy and digital transformation for B2B brands across multiple verticals. Shelly's coverage areas include Collaboration/CX/SaaS, platforms, ESG, and Cybersecurity, as well as topics and trends related to the Future of Work, the transformation of the workplace and how people and technology are driving that transformation. A transplanted New Yorker, she has learned to love life in the Midwest, and has firsthand experience that some of the most innovative minds and most successful companies in the world also happen to live in "flyover country."