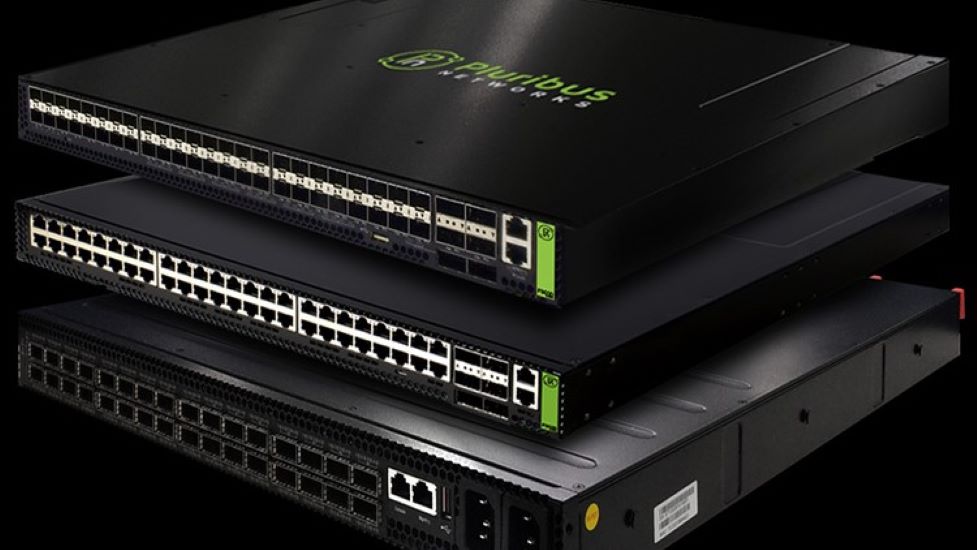 The News: Pluribus Networks announced release 7 of its Linux-based Netvisor ONE network operating system (OS) and Adaptive Cloud Fabric SDN software. Following on a $20 million investment from Morgan Stanley Expansion Capital, Pluribus reinforces its strategic commitment to innovation with the seventh generation of its cloud networking solution. In addition, Pluribus unveiled support for the 400 Gigabit Ethernet (GbE) white box switch from its partner, Dell Technologies: the Dell PowerSwitch Z9432F-ON. Read the Pluribus Network Press Release here.
Pluribus Takes Network Visibility for Cloud Native Apps to the Next Level and Commits to 400 GbE
Analyst Take: Pluribus Networks announcement of release 7 of its Linux-based Netvisor ONE network operating system and Adaptive Cloud Fabric SDN software is, I believe, exciting news. Through release 7 of Netvisor ONE OS and the Adaptive Cloud Fabric software, I see Pluribus merging the breakthrough fabric capabilities of the FlowTracker, KubeTracker, and Virtualized Network Packet Broker products into an integrated solution that can power the ability of NetOp teams to improve the troubleshooting, security, and optimization of their cloud data center workloads.
By targeting the complexities that distributed cloud infrastructure can bring, I expect that the new Pluribus fabric capabilities are positioned to deliver breakthroughs in taming such challenges. For example, the new Pluribus visibility and packet broker solutions enable customers to avoid deploying costly, complicated and expensive external products such as TAPS, TAP aggregators, and packet brokers.
Pluribus Networks provides a network operating system for data center white box switches that includes a controllerless, distributed SDN fabric called the Adaptive Cloud Fabric. Pluribus claims that they bring the public cloud operating model to on prem data centers via a low-cost fabric model that runs on bare metal switches and does not require costly and complex external SDN controllers versus solutions such as Cisco ACI. This fabric approaches enables layer 2 or layer 3 network services or security policies to be deployed across the entire fabric (hundreds of switches) in seconds, eliminating cumbersome switch-by-switch configuration typical of traditional networking solutions.
Highlights of the New Pluribus Network Visibility and Performance Monitoring Solution
Highlights of the New Pluribus Network Visibility and Performance Monitoring Solution include:
Pluribus FlowTracker: Designed to provide integrated wirespeed application-level network flow telemetry for every flow-type that can traverse the Adaptive Cloud Fabric including TCP, UPD< ICMP, and infrastructure services (DNS, DHCP, NTP).
Pluribus KubeTracker: In conjunction with FlowTracker, KubeTracker targets providing NetOps teams with full visibility into East-West traffic flows between containers.
Pluribus Virtualized Packer Broker Service: Pluribus is introducing a virtualized packet broker function that runs at wirespeed, as a service, across the same Adaptive Cloud Traffic that carries production cloud data center traffic.
The Pluribus FlowTracker solution supports the flow-based network monitoring needed to ease NetOps ability to swiftly identify and resolve the root causes of network problems. FlowTracker takes full advantage of the augmented telemetry capabilities built-in into Broadcom's Trident3/Trident4 programmable Ethernet switch chips that can deliver user-designated forwarding and instrumentation capabilities at high-port density while also maintaining minimum power, latency, and board footprint across cloud networking and data center environments.
With Pluribus KubeTracker, organizations gain invaluable visibility into East-West traffic flows between containers. For organizations, the adoption of containers is a strategic architectural shift that aligns with the move away from monolithic applications to granular microservices. Microservices enable organizations to accelerate feature development by decoupling components within the application into fully independent services, distributed into their own containers.
A microservices-based system requires coding that orchestrates network capabilities such as discovery, latency variance, partitions, interservice authentication, and monitoring across service fabrics and meshes to assure optimized container management. KubeTracker allows NetOps teams to correlate containers with applications, on which hosts they abide, and how they are connected to the fabric, providing a thorough understanding of the distributed cloud native applications.
I see the KubeTracker capabilities as playing an integral role in enabling NetOps teams to develop best practices for their container lifecycle management. NetOps teams need to use a specific approach in managing containers as they are different from modern application and traditional workloads. For instance, containers are portable and self-contained and can run by themselves or run within clusters using a Kubernetes management platform. Since containers can be distributed with specific sets of containers taking on specific roles in an application, there can be dependencies between them, such as East-West traffic flows, that must be administered on a lifecycle basis and factored during testing, deployment, and network operations.
I view the Pluribus Virtualized Packet Broker Service as making differentiation strides due to the solution's unparalleled ability to span geo-distributed data centers, such as edge data centers, that are commonly unable to accommodate costly packet broker technology, assuring comprehensive visibility throughout every location within a data center fabric.
The Virtualized Packet Broker Service gives Pluribus the portfolio asset needed to improve operational efficiency by automating the aggregation, filtering, and replication of any flow from anywhere across the fabric at wire-speed. I expect the product is well-suited to enhance monitoring productivity by supporting the dynamic modification of flow definitions and traffic optimization functions throughout customer network visibility infrastructure.
What I find interesting is that Pluribus can deliver the Virtualized Packet Broker as a service of the Adaptive Cloud Fabric. This is key, as packet brokers are typically deployed as part of a parallel monitoring network consisting of lots of hardware including TAPS, which literally tap into the network to create mirrored data flows and TAP Aggregators which hand off aggregated traffic streams from these TAPS to dedicated packet broker appliances. This infrastructure can be incredibly costly to purchase, deploy, and maintain. Pluribus is looking to deliver this virtualized network packet broker as a virtual service running on the same fabric that is carrying production layer 2 and layer 3 network traffic. I see this solution as clearly differentiated from alternatives, particularly legacy TAPS implementations.
This means the NetOps and SecOps teams can potentially save a ton of money, as well as have a virtualized, software defined solution that effectively amounts to pervasively deployed virtual taps at every point in the fabric and a virtual packet broker function that can filter, replicate, and steer that traffic to appropriate monitoring and security tools. In sum, that is a nifty outcome. All that said, in talking with Pluribus the company is clear that they do not provide 100% of the feature set of a high end, dedicated, FPGA-based packet broker. Think the 80/20 rule, but I believe it is certainly worth a conversation with Pluribus to see if they cover your use case.
Why Support of Netvisor ONE OS on Dell EMC PowerSwitches is a Pivotal Channel Boost
The integration of Netvisor ONE OS on the Dell EMC PowerSwitch X9432F-ON product enables Pluribus to address expanding 400GbE adoption across data center, service provider, and enterprise networks, countering the marketing pushes of rivals like Cisco, Juniper, and Arista in touting their 400 GbE portfolio assets and market inroads.
As a result, I anticipate the integration of Dell EMC PowerSwitch with Netvisor ONE can allow Pluribus to further capitalize on Dell's recent multi-cloud portfolio expansion and marketing initiative that is squarely aimed at easing growing organizational adoption of multi-cloud frameworks. This includes Pluribus network visibility technology playing a more influential role in Dell's multi-cloud strategy of targeting evolving cloud native architectures that scale and distribute applications such as artificial intelligence (AI), machine learning (ML), video processing, and workload optimization through needed access to multi-cloud formations.
I will note that Dell recently has made a significant push around their own OS10 and more recently SONiC networking operating systems. However, I find it interesting that Pluribus is the only other network operating system that Dell now actively supports as part of their networking portfolio. I think that is a fairly strong endorsement of Pluribus' ability to deliver a robust, carrier grade open networking operating system that delivers value to their customers. What I hear from talking with customers is that OS10 often does not have all the features needed, especially in multi-site data center architectures and that SONiC is still a bit immature and currently targeted at webscale enterprises that look similar to hyperscalers in terms of their data center scale and architectures, although this is obviously not the majority of enterprises.
Key Takeaways on Pluribus Networks Network Visibility Innovations and 400 GbE Support
Overall, I believe the launch of the FlowTracker, KubeTracker, and Virtualized Network Packet Broker products can enable Pluribus Networks to win valuable mind share and presence across the cloud network visibility market segment, especially for cloud-native applications, as well as bolster its competitive position in the 400 GbE realm through the Dell relationship.
Now Pluribus strengthens its network visibility and 400 GbE propositions and ecosystem influence in battling against major cloud infrastructure rivals such as Cisco, Juniper, Arista, and Extreme in competitive scenarios across the global cloud networking market. Pluribus bolsters its position at becoming an integral and trusted partner for enabling organizations to attain the comprehensive network visibility, particularly throughout East-West container environments, needed to improve their success in advancing their cloud journeys.
Pluribus Networks is certainly not a well known brand such as Cisco, Arista, or Juniper, but I do think they are worth a look. Pluribus is deployed in hundreds of enterprises and in the virtualized mobile cores of over 100 tier 1 mobile network operators with their partner Ericsson. Bottom line, Pluribus is delivering some notable innovation here with Netvisor ONE and the Adaptive Cloud Fabric R7 in terms of visibility and observability for IT teams deploying virtual networks to support a cloud operating model in on-prem data centers.
Disclosure: Futurum Research is a research and advisory firm that engages or has engaged in research, analysis, and advisory services with many technology companies, including those mentioned in this article. The author does not hold any equity positions with any company mentioned in this article.
Other insights from Futurum Research:
Pluribus Networks and ITRenew Team Up to Smash TCO while Improving Sustainability for Private Cloud Infrastructure
Pluribus Networks Freedom 9000 Series Switches Expansion Openly Drives Disaggregated Network Expansion
Pluribus Networks: Driving Ecosystem-wide Disaggregation, Network Virtualization and Controllerless SDN Fabric Adoption
Image Credit: Cloud 7 News
The original version of this article was first published on Futurum Research.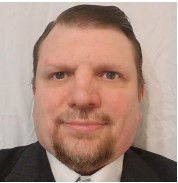 Ron is an experienced research expert and analyst, with over 20 years of experience in the digital and IT transformation markets. He is a recognized authority at tracking the evolution of and identifying the key disruptive trends within the service enablement ecosystem, including software and services, infrastructure, 5G/IoT, AI/analytics, security, cloud computing, revenue management, and regulatory issues.