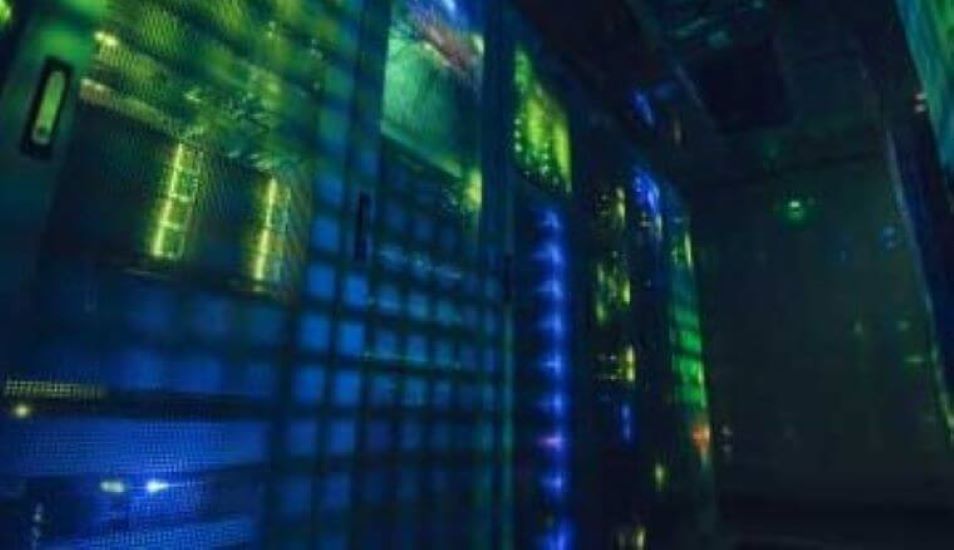 The News: Pluribus Networks Freedom 9000 Series Switches Expansion was announced in late March. Pluribus Networks, a provider of SDN automation and disaggregated networking solutions, announced that three new Freedom 9000 Series switches, based on silicon from the Broadcom StrataXGS® Trident 3 switch series, are now ready to order. The new switches, the 9432-C, 9476-V and 9460-X, are high-performance disaggregated switches designed for enterprise, communication service provider and cloud service provider data center networks supporting private and public cloud infrastructure.
Pluribus Networks Freedom 9000 Series switches are targeting modern scale-out network architectures that can grow incrementally to nearly unlimited port counts while providing the well-documented cost efficiencies of disaggregated networking. The portfolio of new switches delivers increased capacity and supports 10GbE, 25GbE and 100GbE interfaces with Layer 2, Layer 3 and VXLAN wirespeed forwarding, granular telemetry and rich cloud services with up to 6.4 Tbps (full duplex) of wire speed performance to meet the increasing demands of private and managed cloud workloads. Pluribus also announced the listing of Freedom Series switches on the Open Compute Project (OCP) Marketplace. Read the Pluribus release here.
Pluribus Networks Freedom 9000 Series Switches Expansion Openly Drives Disaggregated Network Expansion
Analyst Take: Pluribus Networks Freedom 9000 Series Switches unveiling of the 9432-C, 9476-V, and 9460-X, broadens its addressable market in the highly competitive data center (DC) networking market segment. The new switches are deployable in the leaf or the spice location of DC networks, reducing sparing costs and streamlining network design for Pluribus' main customers, consisting primarily of communication service providers (CSPs), cloud hyperscalers, and enterprises.
Pluribus needed to debut the new Freedom 9000 Series switches to further underline the company's Netvisor ONE operating system and the Adaptive Cloud Fabric controllerless SDN software proposition and their role in driving ecosystem-wide adoption of automated fabric-networking solutions. The launch also showcases the Pluribus Networks Freedom 9000 series openness and deployment versatility, which includes support for interworking with third-party ONIE (Open Network Install Environment) compatible network operating systems.
Pluribus Networks made the smart choice in listing the Freedom Series switches on the OCP Marketplace to assure broader access across the OCP community as well as enhancing Pluribus' business relation prospects. As such, all Freedom Series switches already have OCP Accepted status or are being vetted for the program, bolstering Pluribus' channel prospects and opensource credentials across the DC networking and cloud infrastructure landscape.
With the OCP Marketplace move, I believe Pluribus is further augmenting an already robust channel program as it has 350+ global customers, including 100+ top-tier mobile operators, providing the company a vast array of production DC credentials. Pluribus Networks has strategic partnerships with top-tier players Dell, Ericsson, IBM/Red Hat, TIBCO, and VMware that strengthen its channel visibility and influence. For example, Pluribus works with Dell in supporting bundled Dell hardware and Pluribus software solutions, with Dell primarily handling any hardware-related servicing and bringing in Pluribus as needed for software-related troubleshooting.
Moreover, I see Pluribus administering a balanced geo-channel program by mostly selling direct to customers in North America and relying more on partners/resellers outside of North America. Pluribus sells the Freedom Series primarily as hardware combined with perpetual software licenses without requiring customers to apportion part of their software purchase with a minimum subscription obligation (e.g., ~20%). Pluribus sees avoiding requiring customers to buy into a software subscription plan for software-related purchases as a key differentiator against Cisco, since the Pluribus software subscription package is voluntary and sold according to customer preference.
Of note, the new Pluribus Networks Freedom 9000 Series Switches do not support 400G interfaces. Pluribus views 400G support as a future deliverable since the vast majority of use cases the Freedom 9000 Series supports does not require 400G. As such, Pluribus is driving its portfolio development to align with tangible customer requirements and plans on providing 400G support according to customer requirements in production environments.
Pluribus Touts Selection of Broadcom Trident 3 Series for a Reason
Pluribus emphasizes using the Broadcom Trident 3 series in the Freedom Series Switches as providing another competitive edge and so naturally the question of "Why Broadcom?" comes to mind. From Pluribus' perspective, Broadcom's ability to maintain market share leadership in the merchant Ethernet switch chip market segment is due in large part from the high-volume production model Broadcom sustains that is key to driving innovation. Pluribus views the Broadcom Trident 3 series as delivering the broadest range of programmability, including run-time programmability, key to providing future-proofing assurances to customers.
Through programmability flexibility, customers can simply use software upgrades to take advantage of new features and virtualization capabilities without having to buy new hardware from the switch supplier. Pluribus explored alternatives such as the Intel Tofino series and NVIDIA Mellanox solutions and determined Broadcom's programmability range and capabilities are best suited for ensuring the Pluribus Networks Freedom 9000 series integral role in advancing DC cost savings, performance efficiencies, and deployment agility. Moreover, Pluribus has concerns related to using Mellanox technology due to the close alignment of its portfolio development in serving NVIDIA's own DC top/bottom programmability agenda.
Key Takeaways on Pluribus Networks Freedom 9000 Series Expansion
I view the new offering of Pluribus Networks Freedom 9000 Series Switches as further fortifying the company's mission to advance high-performance, disaggregated scale-out networking for single-site and multi-site private and public cloud environments. Through Pluribus' Adaptive Cloud Fabric (ACF) proposition, customers gain substantial DC networking automation gains over protocol-based approaches. For example, Pluribus ACF enables customers to use only a handful of commands to automate programming the network. This allows customers to avoid using the complex, 5K+ command programming that traditional approaches require in using the BGP EVPN protocol to attain the same EVPN deployment and DC networking outcomes.
This provides Pluribus clear differentiation against alternatives such as Cisco ACI, Juniper AOS, and Ansible, which are designed to make BGP EVPN programming less onerous but do not provide ACF's level of automation simplicity and efficiency. Pluribus is now more ready to power expanded adoption of disaggregated switching across the DC and private and public cloud realms.
Futurum Research provides industry research and analysis. These columns are for educational purposes only and should not be considered in any way investment advice.
Other insights from Futurum Research:
Pluribus Networks: Driving Ecosystem-wide Disaggregation, Network Virtualization and Controllerless SDN Fabric Adoption
Cisco Nexus 400G: Delivering Ecosystem-wide Data Center Networking Innovation
Data Center Solutions: Recognizing the Most Important Selection Criterion
Image Credit: Pluribus Networks
The original version of this article was first published on Futurum Research.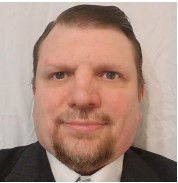 Ron is an experienced research expert and analyst, with over 20 years of experience in the digital and IT transformation markets. He is a recognized authority at tracking the evolution of and identifying the key disruptive trends within the service enablement ecosystem, including software and services, infrastructure, 5G/IoT, AI/analytics, security, cloud computing, revenue management, and regulatory issues.