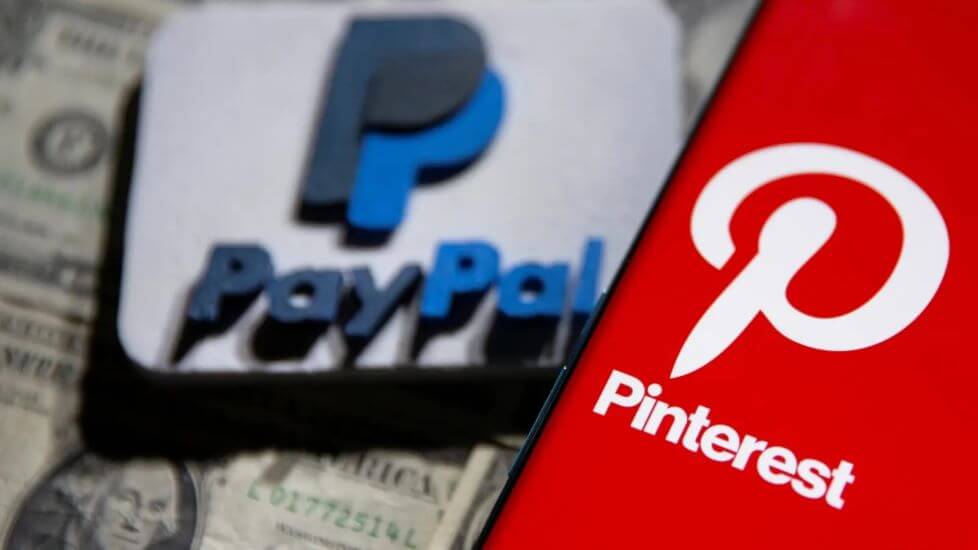 The News: PayPal has offered to buy digital pinboard site Pinterest for $45 billion, according to widespread reporting yesterday. The combination could herald more FinTech and social media tie-ups in the e-commerce space. The deal would be the largest acquisition of a social media company, surpassing Microsoft's $26.2 billion purchase of LinkedIn in 2016. Read the full story at Reuters.
PayPal and Pinterest in Potential Tie-up
Analyst Take: PayPal is under pressure and has decided to react by entering the world of social media. Make no mistake, PayPal's core franchise is under attack, whether it is from a plethora of FinTech start-ups, banks that have finally woken up to the tectonic shifts in the market, or the DeFi and crypto companies that are eroding the very fabric of the legacy financial system and rebuilding it with entirely different rails and on/off ramps. Against this backdrop, PayPal, the once famed disruptor is being disrupted, and this latest move to acquire Pinterest is their response.
I recently covered the partnership with Bitcoin based payments and remittances provider Strike and Twitter as a move by the companies to extend beyond tipping for content on Twitter, into the realm of online payments, money transfers, and remittances. The move by PayPal to get into social media feels like the same style of move, albeit being driven by the FinTech player rather than the social media company. In other news this week, Facebook has started a pilot of its Novi wallet with the stablecoin Pax Dollar (USDP) rather than its own stable coin Diem.
Money and Social Media: Why We're Seeing Acquisitions, Collabs, and Pilots
Why are we seeing acquisitions, collaborations, and pilots from social media behemoths in the payments, money transfer and ecommerce space? We need to look both short term and over a decade long time horizon to form a holistic framework. In the short term, social media companies are under fire for their traditional business model and commercial practices from regulators. In addition, other forces are starting to close in on the ability for our personal data to be monetized as easily as once was the case. For instance, Apple is starting to close down data gathering on its iPhones and Safari browser, and savvy users are increasingly aware that 'if the product is free then you are the product' mantra and are being thoughtful about settings and app usage, restricting what data can be collected.
In addition, the U.S. and EU are looking to levy fines and impose even stricter regulations on social media companies, even going as far as talking about splitting them up in the case of Facebook/Instagram/WhatsApp. From a personal standpoint, I believe that if we never see Mark Zuckerberg testifying in front of a U.S. Senate committee ever again, that would be a good thing.
As a result, and against this backdrop we are seeing a short-term pivot to generate new sources of revenue and profits by the social media platforms as they look to move into an adjacent market of finance, payments, and remittances where they can leverage their huge global network and user base and offer complimentary services.
These companies have grown over the last 15 years to be omnipresent on our phones and they provide the very fabric of how we communicate with family, friends, and colleagues. This puts social media companies in the enviable position where they have ridden the network effect and have loyal users who interact with their service multiple times a day. Adding payments and money transfer onto these networks is a logical next step. Put more simply, why get out of Twitter where you regularly check your feed multiple times a day and switch apps and go to Venmo, PayPal, or Zelle which you use once or twice a month, when you can just transfer money directly in Twitter?
PayPal's Move to Acquire Pinterest
Digital payments and online shopping go hand in hand and increasingly people's shopping journey starts on a social media platform. The move by PayPal this week is an obvious play: it's a move to own the customer experience from beginning to end.
Founded in 2009 by founders Ben Silbermann, Evan Sharp, and Paul Sciarra, Pinterest's unique take on a social platform caught on quickly, with people flocking to the platform to 'pin' images of home furnishings, outfits, wedding ideas, travel destinations, and many other topics. The company went public in 2019, and over the last year its share price has risen 26 percent. Revenue increased nearly 50 percent in 2020 to $1.7 billion as the company's user growth rose during the pandemic.
Statistica data reflects that Pinterest has some 454 million active monthly users, which puts it above Twitter, with 397 million active monthly users. These users are also in very different demographics than other social platform, with some 80% of Pinterest's users being outside the U.S., primarily in India and China, but with 78% of its revenues generated from the United States.
According to news reports earlier this week, the Silicon Valley based digital payments original has offered to buy Pinterest, the digital pinboard company, in a deal valued at about $45 billion, although no public statements have been made publicly by either party. PayPal has reportedly offered around $70 a share for Pinterest, a 25 percent increase from Pinterest's opening share price on Wednesday. PayPal did, however, announce a new version of their app this week, which claims to introduce new features and services, adding access to high yield savings, in-app shopping tools, deals and rewards, up to two-day early access Direct Deposit, and bill pay. The new app looks to deliver an all-in-one, personalized experience to PayPal customers looking to provide a single destination to easily and securely manage their daily financial lives and do more with their money.
If completed, and that is not by any means a slam dunk given U.S. lawmakers' perspectives on Big Tech acquisitions, the deal would be the largest in the consumer internet industry, besting Microsoft's 2016 $26 billion purchase of LinkedIn and Salesforce's $27.7 billion acquisition of Slack last year, according to the data service firm Dealogic. The proposed deal would also be among the largest deals for PayPal, which was spun off from eBay in 2015 and has since snapped up numerous payment companies globally.
The proposed synergy and rationale for the Pinterest acquisition would be to further streamline the shopping experience through Pinterest's app, where people can save images to digital pinboards and buy goods directly through what are known as "buyable pins." The proposed deal comes at a time when internet shoppers increasingly buy items they see on social media, often following influencers on platforms such as Instagram and TikTok. Acquiring Pinterest would allow PayPal to capture more of that ecommerce growth and diversify its income through advertising revenue.
PayPal and Pinterest spokespeople have declined to comment to the financial press on the proposed deal. Pinterest's share price surged 13 percent on Wednesday after reports of the deal, bringing the company's valuation to $40 billion. PayPal's shares fell nearly 5 percent; the company has a market capitalization of $303 billion. PayPal's offer represents a 26% premium to Pinterest's closing price of $55.58 on Tuesday and is equivalent to 62 times the social media company's EBITDA over the last 12 months. To put those multiples in context, Microsoft paid 79 times LinkedIn's earnings when it acquired it in an all-cash deal.
Until recently, PayPal has largely targeted its M&A activity on digital payments services, which people use to pay for goods and services online without needing a credit card. However, last month, Dan Schulman, PayPal's chief executive, told Wall Street analysts that he envisioned a pivot by the company to becoming a "super app" that folds in numerous services and functions, like some apps in Asia.
The fundamental concept behind a deal with Pinterest could allow PayPal to gain more customers and lock them in, without having to lure them with advertising or partnerships.
But not everyone is as convinced. Andrew Jeffrey, an analyst at Truist Securities, calling the deal "an act of near desperation" that made "zero sense." He said PayPal was struggling amid increased competition in its core business of facilitating digital payments — valid commentary when you look at the likes of Stripe and Square.
Stripe, a start-up that offers payment services to businesses, has gained ground in recent years, reaching a private valuation of $95 billion. Square, a digital payments company led by Jack Dorsey, who is also Twitter's chief executive, has also grown over the past two years as the pandemic helped propel a shift away from using cash.
Are We Seeing the Early Stages of the Metaverse?
While the short-term way to look at this proposed deal, and other moves by Facebook and Twitter, is to see them simply as moves into adjacent markets, where the companies leverage their network and user base and skim off fees, this is only the short-term perspective. I imagine the likes of Dorsey and Zuckerberg are looking on a longer time horizon and these moves represent the early steps of a wider strategic move.
The metaverse is a still nascent concept, but if you believe the hype, we will live and play in a virtual world where games, art, work, and perhaps most crucially money, will be digital rather than physical. Against this wider backdrop, the moves these companies are making makes even more sense. Think about it this way, will you put down your Oculus VR headset for a moment and dig out your leather wallet to grab your Chase MasterCard in the metaverse? Of course, you won't. Money will be digital and will be contextual to the experience. In this digital world, social media platforms are looking to be the connective tissue. As a result, these types of acquisitions are early indicators of what I believe will be a wider industry dynamic that will play out over the next decade as the metaverse starts to become a reality.
Disclosure: Futurum Research is a research and advisory firm that engages or has engaged in research, analysis, and advisory services with many technology companies, including those mentioned in this article. The author does not hold any equity positions with any company mentioned in this article.
Other insights from Futurum Research:
Zoho Boosts Zoho One with New Platform Enhancements and Services
Qualcomm's Snapdragon 888+ Tops Latest MLPerf Benchmark Submissions
Image Credit: Quartz
The original version of this article was first published on Futurum Research.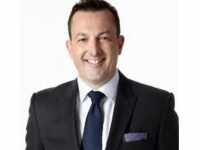 Steven Dickens is Vice President of Sales and Business Development and Senior Analyst at Futurum Research. Operating at the crossroads of technology and disruption, Steven engages with the world's largest technology brands exploring new operating models and how they drive innovation and competitive edge for the enterprise. With experience in Open Source, Mission Critical Infrastructure, Cryptocurrencies, Blockchain, and FinTech innovation, Dickens makes the connections between the C-Suite executives, end users, and tech practitioners that are required for companies to drive maximum advantage from their technology deployments. Steven is an alumnus of industry titans such as HPE and IBM and has led multi-hundred million dollar sales teams that operate on the global stage. Steven was a founding board member, former Chairperson, and now Board Advisor for the Open Mainframe Project, a Linux Foundation Project promoting Open Source on the mainframe. Steven Dickens is a Birmingham, UK native, and his speaking engagements take him around the world each year as he shares his insights on the role technology and how it can transform our lives going forward.