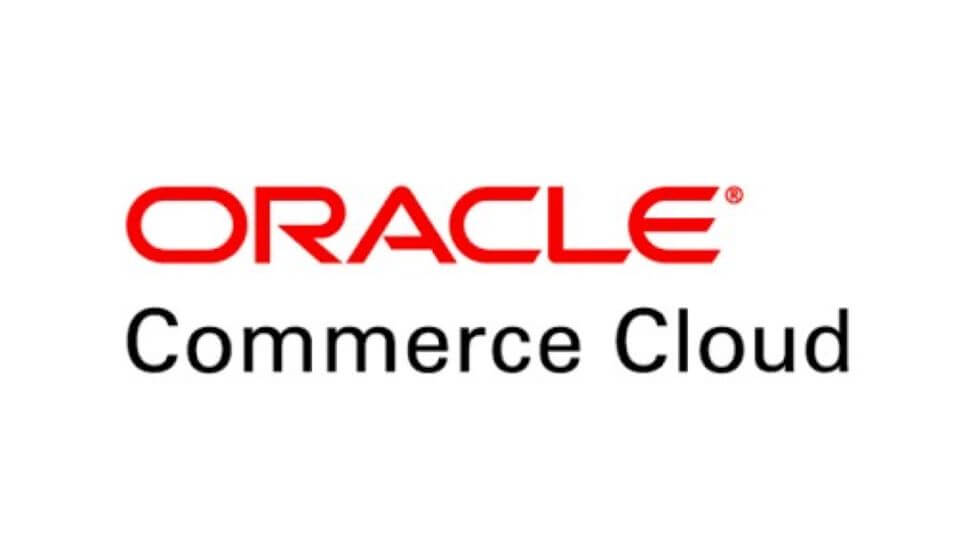 A few weeks ago, one of the popular IT trade publications pointed to some changes being made within Oracle's Commerce business. While Oracle is no stranger to criticism (and I have been critical at times), this piece was packed with what I believe are inaccuracies about the company's on-premise and cloud commerce businesses, which intrigued me enough to want to take the time to do some digging to provide perspective and to refute some of the points-based upon my research.
While Oracle's Commerce group has made some workforce adjustments to support the growth of cloud solutions, I know for a fact that Oracle continues to support its on-premise and cloud commerce products.
Specifically, in the article, I found several points that I felt questionable and could benefit from some additional context. Below I tackle each of them one by one.
In the article, the author shared that a source claimed that when Oracle Commerce Cloud was released in 2015, it became the priority upgrade option for customers. However, soon thereafter, releases of ATG/Oracle Commerce began to dry up, and beyond that, there were no significant upgrades after version 11 of ATG/Oracle Commerce. My research indicates otherwise. Oracle, like most software companies, is focused on cloud solutions. However, the idea that the company has stopped supporting ATG/Oracle Commerce to force customers to its cloud is simply not correct.
Further, according to my follow up research, Oracle has released four updates to ATG/Oracle Commerce since 2015. Yes, that's not as many updates as to the Oracle Commerce Cloud, but anyone following the enterprise applications space will know that's one of the critical points of cloud applications. Cloud-based applications are updated a lot more frequently than on-premise applications.
Another point that was brought up in the article had to do with the company's customer numbers for Oracle Commerce Cloud. It alluded to their customer totals being in the "Tens." I found this point to odd as Oracle doesn't break down the number of Oracle Commerce Cloud customers publicly. That allows a claim like this can be made, knowing the vendor can't provide the actual figure. I feel this point doesn't provide much useful context to the reader – and as an analyst who gets briefed under NDA, I know the figures quoted are wrong.
The article also made note from sources that ATG/Oracle Commerce users remain unconvinced by the upgrade option to Oracle CX Cloud, and the broader market is not drawn to the technology. For me, this makes for a provocative statement, but it is hard to agree based upon current customer migration data. As I noted above, the exact numbers cannot be disclosed. However, migrations are happening, and it follows tightly in line with other cloud migration numbers—which at this point are regularly disclosed at around 20-30% of enterprise workloads. Despite the popular narrative of cloud taking over the world, it is taking time for workloads to move to the cloud. I'm guessing this is why Oracle provides a lifetime support policy for its on-premise application customers. Oracle will have its work cut out to transition all its ATG/Oracle Commerce customers to Oracle Commerce Cloud. However, the idea that it isn't happening across the board undersells the customer migration pattern thus far.
Updates are also addressed throughout the piece, and one of the sources suggested that the company has released updates, but more or less, only for Java, leaving customers stuck or forced to migrate to other solutions.  This simply isn't the case. The release cycle for ATG/Oracle Commerce has been every 12-18 months for 15 years. This has been consistent throughout the product lifecycle. Also, the company has done much more than Java-related updates. For example, it has focused on extensibility with REST API support and integration with micro-services.
Another focus area for the article had to do with the product's cloud readiness and how the ATG e-commerce engine wasn't written for cloud and still isn't necessarily cloud-friendly, nor is it headless/REST/API friendly, which limited how it interacted across solutions and providers. This topic provides complexity, leaving a lot to unpack, but I want to keep it simple. The basis of this point is that Oracle Commerce Cloud was just a "Cloudified" ATG. However, in actuality, Oracle Commerce Cloud was built with an API-first architecture and with a completely new UI for the cloud. The comment about running on Oracle Cloud is correct; this is how most SaaS is handled (on a single cloud). The REST APIs, which do exist, allow admins to build integrations with other clouds or on-premises applications. This is how Salesforce users can tap into Tableau—which is a popular example, which people seem to be satisfied by.
Another problem that sources suggested was the ability (or lack thereof) to extend the platform. As far as I can see it, this isn't accurate. Oracle Commerce Cloud does, in fact, have extensibility. With the cloud offering, the focus is on more straightforward integrations into complementary systems like order management and/or ERP. Of course, there are always more open, more customizable solutions, and if you're willing to make sizable investments to build and deliver capabilities, you may select a different platform. However, as companies move to deliver SaaS and Cloud services like Oracle Commerce Cloud, I believe the intention has more to do with speed, efficiency, and simplicity.
The last point that caught my attention was sources suggesting that Oracle Commerce Cloud is a weird mix of the Oracle Commerce pieces plus this strange UI front end rendering framework. From what I have seen and heard in the market, the storefront used by Oracle has been well received by many customers, and the company has been diligent in keeping the JavaScript up to date. However, I can see how some wouldn't be satisfied or use these as standard tools aren't for everyone, and some customers prefer to build their own web applications, and Oracle Commerce Cloud allows for that. Again, as simplicity is a target, this may not be the optimal route for every customer use case, but it is definitely available.
Final Thoughts: As an analyst, I opine and, at times, provide unpopular perspectives about technology and the companies that develop and sell it. My biggest problem with some of the deficiencies listed in this article is that so many of the points were provocations based upon unnamed sources, and most of the points were easily refuted with a little research.
The shifting landscape of software and IT architecture undoubtedly present legacy challenges, and there isn't a platform on the planet that doesn't present some hurdles. The migration from on-prem to cloud is also full of unique issues that every business has to face. However, I always point to the oft-cited 50% of failed IT projects to remind myself that good technology in the wrong hands quickly becomes a pile of bricks.
Oracle, like many giant tech companies, may be far from perfect. However, many of the suggested shortcomings pointed out in this article seem to have, in fact, been addressed by Oracle, and I hope I've provided some clarity for any readers that were left asking questions.
Futurum Research provides industry research and analysis. These columns are for educational purposes only and should not be considered in any way investment advice
Read more analysis from Futurum Research:
Amazon Hiring Spree Continues With September 16 Career Day
NVIDIA Announces Arm Acquisition and it's a Really Big Deal!
Oracle Returns to Annualized Growth in its Fiscal Q1 as Cloud Grows
Image:  Oracle
The original version of this article was first published on Futurum Research.
Daniel Newman is the Principal Analyst of Futurum Research and the CEO of Broadsuite Media Group. Living his life at the intersection of people and technology, Daniel works with the world's largest technology brands exploring Digital Transformation and how it is influencing the enterprise. From Big Data to IoT to Cloud Computing, Newman makes the connections between business, people and tech that are required for companies to benefit most from their technology projects, which leads to his ideas regularly being cited in CIO.Com, CIO Review and hundreds of other sites across the world. A 5x Best Selling Author including his most recent "Building Dragons: Digital Transformation in the Experience Economy," Daniel is also a Forbes, Entrepreneur and Huffington Post Contributor. MBA and Graduate Adjunct Professor, Daniel Newman is a Chicago Native and his speaking takes him around the world each year as he shares his vision of the role technology will play in our future.