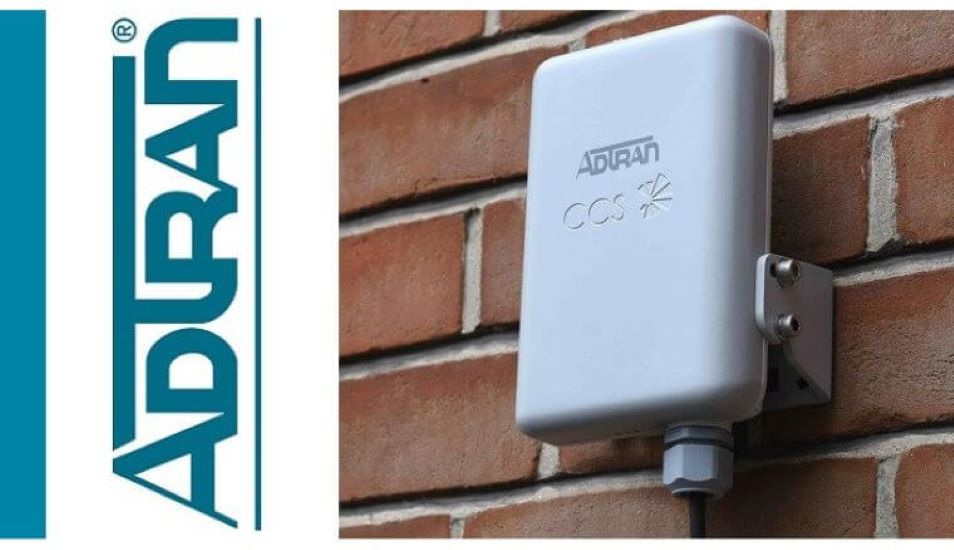 The News: ADTRAN, a provider of next-generation open networking and subscriber experience solutions, announced the general availability of the ADTRAN MetNet 60GHz high-powered version 2 (HPv2) CPE. This second generation CPE is designed to improve the economics and time-to-market for extending gigabit symmetric services beyond the reach of the existing fiber network, whether it is a residential broadband, enterprise, backhaul, or smart city use case.
The ADTRAN MetNet 60GHz solution, inclusive of both CPE and mesh nodes, delivers on the promise of a robust, self-optimizing millimeter wave (mmWave) gigabit fixed wireless network. The ADTRAN MetNet 60GHz solution is developed as a self-configuring, self-optimizing and self-healing solution that can make it simple to deploy as well as maintain. This can afford new broadband service entrants with lean operations and provides those with limited wireless expertise the ability to rapidly and cost-effectively deploy an ultra-low latency, gigabit-capable access network. Read the full ADTRAN press release here.
ADTRAN's MetNet 60GHz Solution Fulfills CSP Gigabit Access Objectives
Analyst Take: ADTRAN's new MetNet 60GHz solution is providing exactly what communications service provider (CSPs) require to push residential broadband to their most challenging-to-serve customers and environments. The global C-19 pandemic has brought to the forefront the vital role broadband networks play in meeting the highest priority demands of society and communities, particularly including the delivery of robust, affordable services that meet rapidly growing digital workforce and digital lifestyle demands, as well as closing the digital divide in rural and challenging environments.
To review, ADTRAN's new customer premise equipment (CPE) is designed to lessen per subscriber connections costs by delivering a streamlined, economical form factor that also retains optimal link performance. In addition, mesh nodes automatically form multi-gigabit backhaul links to neighboring nodes, which enables multi-gigabit capability at the mesh node or to aggregate the subtending gigabit CPE.
The MetNet 60GHz capabilities allow CSPs and enterprises to broaden their addressable market by boosting gigabit service range across license-free fixed wireless network meshes. ADTRAN is using technology developed by Cambridge Communication Systems (CCS) using a 90-degree phased array antenna that extends gigabit symmetric services out to 500 meters (~0.31 miles) beyond mesh nodes.
ADTRAN's MetNet 60GHz Solution Bolsters Portfolio Differentiation
The 90-degree phased array antenna capabilities provide ADTRAN key differentiators over legacy gigabit mesh solutions including providing double the reach, resulting in using 50-70% fewer mesh nodes required to provide gigabit coverage, minimizing operational and capital costs and the integration time needed to extend FWA networks across new residential markets and boost business services.
ADTRAN needed to showcase these new differentiators to further distinguish its end-to-end FWA portfolio against a range of formidable competitors such as Nokia, Samsung, CommScope, and Inseego. ADTRAN's FWA portfolio includes CBRS, 60GHz and 80GHz products as well as unified management across fiber and fiber extension solutions, with open APIs to backend OSS/BSS. In addition, ADTRAN's suite of Managed Services gives CSPs the option to outsource the operation of their access networks, including new FWA builds, enabling them to focus more on business growth and augmenting subscriber experience.
ADTRAN Capitalizing on Rapid FWA Expansion
ADTRAN is not the only infrastructure vendor capitalizing on FWA growth potential. However, its extensive fixed access infrastructure experience will further enable the company to support CSPs in overcoming the limitations of FTTH (fiber-to-the-home) and DSL (digital subscriber line) technologies. FTTH is a compelling business case if a wide variety of factors align, but costs in areas such as civil right-of-way, fiber splicing and field labor can add up swiftly. DSL's copper plant physics limits its ability to deliver gigabit broadband, especially in rural and exurban environments. In many cases, physical barriers such as bodies of water prevent FTTH/DSL deployment.
ADTRAN Global Services provides the support CSPs require to deploy FWA in overcoming FTTH/DSL limits, including LoS (line-of-sight) optimization required to address challenging environments like multi-dwelling units (MDUs), bodies of water, business parks, and remote/standalone residential subdivisions. ADTRAN provides the expertise critical to FWA deployment optimization that account for key considerations such as spectrum allocation and service level agreement (SLA) provisions across differing point-to-point (P2P), point-to-multipoint (P2MP), and 60GHz mesh environments.
I believe ADTRAN is making the right bet in expanding its FWA portfolio with the MetNet 60GHz solution launch. According to Ericsson's Mobility Report, for example, FWA connections are projected to reach nearly 160 million by end of 2025 – totaling about 25 percent of global mobile network data traffic. At the end of 2019, global FWA data traffic was estimated to have been around 15 percent of the global total. It is now projected to grow nearly 8-fold to reach 53 exabytes in 2025, representing 25 percent of the global total mobile network data traffic. I anticipate these data points indicate that ADTRAN is poised to make significant competitive headway in the FWA segment.
ADTRAN's MetNet 60 GHz Solution Debut: Key Takeaways
Of note, ADTRAN's MetNet 60GHz nodes are fully FCC and EU/CE certified to leverage the new license-free 60GHz spectrum, further easing CSP deployment processes and costs. The MetNet SON technology streamlines network deployment allowing CSPs to rapidly install and start delivering revenue-generating services. Each node has a wide 300-degree field of view and is designed to be installed in less than 15 min¬utes, with no radio planning or node alignment requirement, boosting return on investment (ROI) by allowing for installation by field technicians rather than highly technical RF planners.
Overall, I believe that in order to fully address and bridge the digital divide, the market needs ADTRAN's MetNet 60GHz solution since it is not gated by the underlying physical infrastructure. We are seeing the tipping point of fixed wireless services becoming an invaluable compliment to fiber and fiber extension networks in terms of reaching any potential residential or business customer with gigabit capable services, no matter where they are located.
Futurum Research provides industry research and analysis. These columns are for educational purposes only and should not be considered in any way investment advice.
Other insights from Futurum Research:
ADTRAN's Mosaic Augments Fast Evolving In-Home Experience in COVID-19 Era
The ADTRAN SD-Access Portfolio Showcases its German and French Connections
Clearfield Clears More Field for 5G and Broadband with StreetSmart Portfolio Expansion
Image Credit: everything RF
The original version of this article was first published on Futurum Research.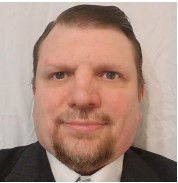 Ron is an experienced research expert and analyst, with over 20 years of experience in the digital and IT transformation markets. He is a recognized authority at tracking the evolution of and identifying the key disruptive trends within the service enablement ecosystem, including software and services, infrastructure, 5G/IoT, AI/analytics, security, cloud computing, revenue management, and regulatory issues.