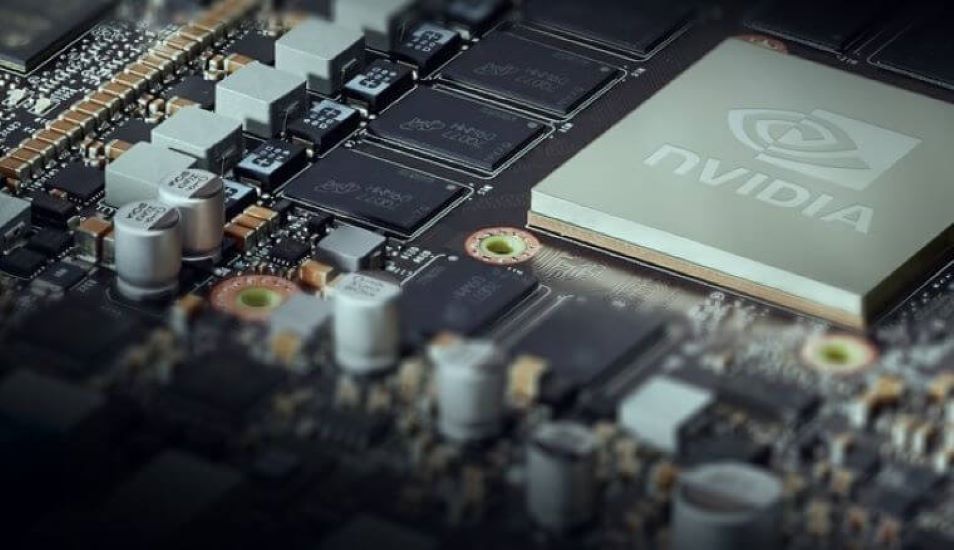 The News: Hyundai Motor Group has selected the NVIDIA DRIVE Platform to power its new connected car operating system (ccOS), and all new models from Hyundai Motor Group brands will feature the NVIDIA DRIVE Platform as standard, beginning in 2020. Read the Hyundai press release here.
NVIDIA's DRIVE Platform to Power Hyundai's Newly Launched Connected Car OS Across Entire Fleet
Analyst Take: Exciting, and not surprising news out of Hyundai, announcing its partnership with NVIDIA to power its connected car operating system (ccOS). Even more exciting is the fact that this powerful ccOS will not be limited to top of the line car models but will be standard in all future Hyundai, Kia, and Genesis vehicles from entry level to premium models, beginning in 2022
The NVIDIA DRIVE platform is, quite simply, incredible. The latest version of DRIVE features AGX Orin, NVIDIA's advanced, software-defined platform for autonomous machines — and it delivers in a big way. The NVIDIA DRIVE platform is high-performance, incredibly energy efficient, scalable, offers a wide variety of features, and is a software-defined user experience that self-updates.
NVIDIA pioneered graphics-rich user interfaces for infotainment and the company's long-term commitment to the transportation industry as a whole, as well as to the autonomous vehicle industry in general has been well documented. The company introduced NVIDIA DRIVE AGX Orin, its advanced software-defined platform for autonomous vehicles and robots, almost a year ago. Orin is a system-on-a-chip (SOC) that's the result of four years of research and development and 17 billion transistors. The Orin SOC integrates NVIDIA's next-gen GPU architecture and ARM Hercules CPU cores, combined with deep learning and computer vision accelerators that can collectively deliver some 200 trillion operations per second. Orin was specifically developed to play a role in automakers' 2020 production timelines — and it looks like that is exactly what's happening.
This is not a new partnership for Hyundai and NVIDIA, who have worked together since about 2015, and the NVIDIA DRIVE platform is already powering infotainment systems in the Genesis GV80 and G80. But this move, which extends the software-defined experience connected car experience throughout the entire Hyundai line is a significant extension of that relationship.
What the New Hyundai Connected Car Operating System (ccOS) Looks Like
The Hyundai connected car operating system (ccOS) has been developed in-house by Hyundai and is both the present and the future of connected vehicles, and the role NVIDIA plays in this ccOS is significant.
Hyundai's ccOS is also an open platform, which is intended to make it easy for partners to provide services to vehicle owners — and make the driving experience better at every level.
NVIDIA's software frameworks will allow Hyundai to deliver on four important goals: high-performance computing, seamless computing, intelligent computing, and secure computing, in the following ways:
Hyundai will leverage NVIDIA GPUs for high-performance computing, allowing the processing of large amounts of data both inside and outside vehicles, optimizing system performance to support advanced IT technologies, including machine learning;
Seamless computing capabilities will provide a driver/vehicle with uninterrupted service whether the vehicle is online or off. This will allow the user experience to include smart devices, as well as the surrounding infrastructure outside the vehicle itself;
Intelligent computing can evaluate both driver intention and outside conditions and enabling the vehicle to take action based on those evaluations (I have a version of this in my car and it's really awesome)
Secure computing capabilities will provide monitoring and protection of in-vehicle and external networks, and isolate all data associated with vehicle safety.
Bottom line, when automakers are offering up consumer safety, convenience, and vehicles that become smarter over time there is every reason to be excited. I wrote about the NVIDIA Mercedes-Benz partnership a few months ago and called it a smart, strategic move, especially as automakers want to compete against Tesla in the connected car market. Speaking of Tesla, it might bear mentioning that Consumer Reports recently gave the Tesla Model Y SUV a "not recommended" rating because of significant reliability problems, and the brand as a whole ended up near the bottom of the magazine's industry-wide reliability ranking.
This is exciting. And while I've very much enjoyed the "connected car" features in my late model Mercedes SUV, the fact that this partnership with NVIDIA means that similar features and functionality will soon be available throughout the entire Hyundai Motor Group product line makes this an even more exciting partnership.
Futurum Research provides industry research and analysis. These columns are for educational purposes only and should not be considered in any way investment advice.
Other insights from Futurum Research:
Mercedes-Benz Partners with NVIDIA to Deliver the Next Generation of Automotive Innovation
NVIDIA Q3 Includes Record Breaking Gaming and Datacenter Results
NVIDIA Delivers Big AI Updates at its GTC 20 Conference
Image Credit: NVIDIA
The original version of this article was first published on Futurum Research.
Shelly Kramer is a Principal Analyst and Founding Partner at Futurum Research. A serial entrepreneur with a technology centric focus, she has worked alongside some of the world's largest brands to embrace disruption and spur innovation, understand and address the realities of the connected customer, and help navigate the process of digital transformation. She brings 20 years' experience as a brand strategist to her work at Futurum, and has deep experience helping global companies with marketing challenges, GTM strategies, messaging development, and driving strategy and digital transformation for B2B brands across multiple verticals. Shelly's coverage areas include Collaboration/CX/SaaS, platforms, ESG, and Cybersecurity, as well as topics and trends related to the Future of Work, the transformation of the workplace and how people and technology are driving that transformation. A transplanted New Yorker, she has learned to love life in the Midwest, and has firsthand experience that some of the most innovative minds and most successful companies in the world also happen to live in "flyover country."