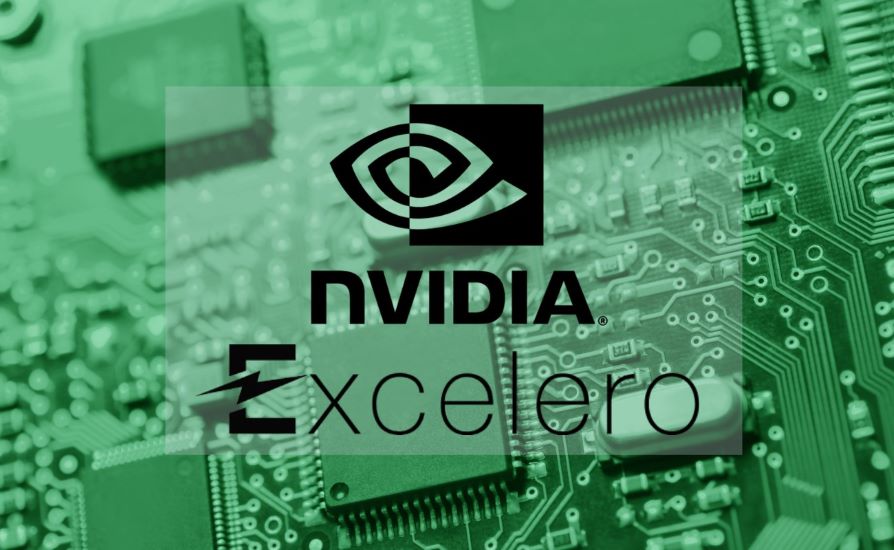 The News: For the second time in 2022, NVIDIA is acquiring another company and technology – this time making a deal for software-defined storage vendor Excelero, an Israeli-based company that develops software to enable block storage across a wide range of hardware. The financial terms of the deal were not announced. The move comes two months after NVIDIA acquired HPC software specialist Bright Computing in January and one month after the GPU maker ended its 19-month-long, embattled $40 billion acquisition attempt for Arm Ltd. following a steady stream of serious concerns from regulators around the world. Read the full blog post announcement here on the NVIDIA website.
NVIDIA Acquires Software-Defined Storage Vendor Excelero as it Continues to Fill Out its Technology Stack
Analyst Take: The acquisition of Excelero by NVIDIA is intriguing, and I believe points to a much deeper mission going on in the background. Excelero has been providing its NVMesh block storage software to help customers share NVMe storage wherever it resides, whether in the cloud or on-premises. It also offers NVEdge block storage software that is used by equipment partners to build customized storage systems for customers. But now that it has been acquired by NVIDIA, this is likely a bold move by the company to integrate these capabilities into a broader mix of NVIDIA's own products and global ecosystem.
I think that is a smart strategy that will play out well for NVIDIA, giving its customers and partners more ways to use NVIDIA products and services in everything from AI to HPC to supercomputing, enterprise computing, and more. In all these markets, there is nothing more important than data, and large quantities of data is the name of the game for them all. Finding new and better ways of storing that voluminous data will always be a key focus for any vendor. With Excelero technologies in the mix, this will be invaluable for large customers that rely on storage-area networks for storing data.
This is wise thinking for NVIDIA, which has grown its product lines over the last several years from the world's most powerful and versatile gaming GPUs into a GPU-maker that covers the tech marketplace across the board. NVIDIA has broadened its chip products to also include NVIDIA Bluefield-2 and Bluefield-3 Data Processing Units (DPUs), AI-targeted NVIDIA A30 and A10 Tensor-core GPUs, DGX SuperPOD systems and much more, all aimed at enterprise computing, HPC and the world's most compute critical workloads.
NVIDIA reported another record financial quarter in February, with Q4 revenue of $7.64 billion, which was up 53 percent from one year ago, and record fiscal full year revenue of $26.91 billion for FY2022, up 61 percent from 2021. This continues to be a company that is fully-charged and raring to find new opportunities and markets where it can dive in and continue its success.
What's Next for NVIDIA and Excelero
The Excelero acquisition aims to bring that company's deep experience with block storage to NVIDIA to help expand NVIDIA's enterprise software stack, including clusters for high performance computing and more, according to the March 7 blog post.
Even more critical, block storage also has an important role to play inside the NVIDIA's Data Center-on-a-Chip Architecture (DOCA) framework, which runs on NVIDIA's DPUs. This was a big reason for NVIDIA's pursuit of Excelero because DPUs are integral in NVIDIA's product road map and technology strategy.
Founded in 2014, Tel Aviv-based Excelero developed its NVMesh software to manage and secure virtual arrays of NVMe flash drives as block storage available across public and private clouds. Excelero partnered with NVIDIA early on and later received an investment from high-performance networking vendor, Mellanox, which NVIDIA acquired for $6.9 billion in March of 2019.
NVIDIA said in its blog post that it will continue to support Excelero's customer contracts, but that in the future, Excelero's technology will be integrated into NVIDIA's enterprise software stack. NVIDIA and Excelero are not yet talking about the deal, so it remains to be seen exactly how that will play out.
Whatever the end result, this deal appears to be good for NVIDIA and its customers, bringing together more pieces of the computing stack to serve enterprise customers.
Disclosure: Futurum Research is a research and advisory firm that engages or has engaged in research, analysis, and advisory services with many technology companies, including those mentioned in this article. The author does not hold any equity positions with any company mentioned in this article.
Other insights from Futurum Research:
NVIDIA Delivers Another Record Quarter
NVIDIA GTC 21 Brings Key Innovation to Enterprise AI
Making Markets EP17: Zoom, NVIDIA, Dell, All Goes Well, Even When the Market Disagrees
Image Credit: Telecom TV
The original version of this article was first published on Futurum Research.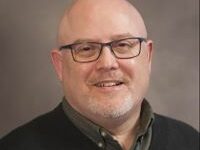 Todd is an experienced Analyst with over 21 years of experience as a technology journalist in a wide variety of tech focused areas.