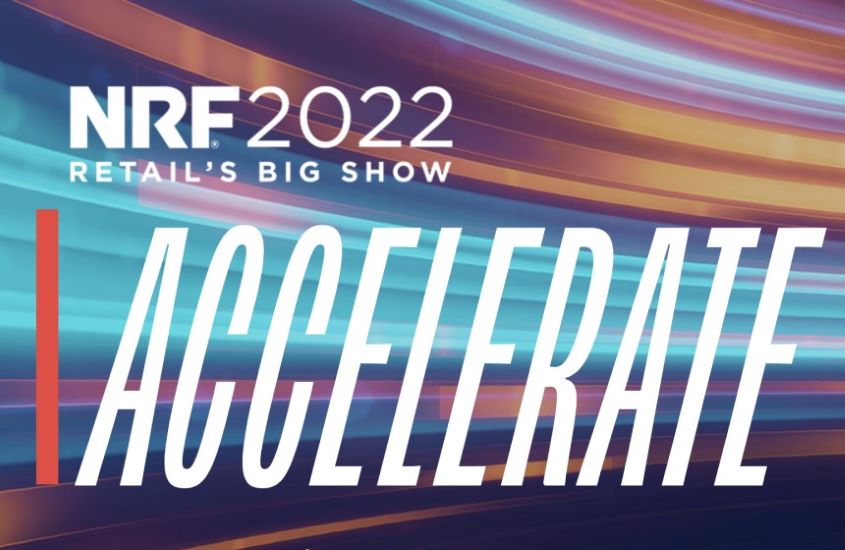 The News: Recently the National Retail Federation held its annual 'Big Show' at the Javits Center in New York City. The annual gathering of the big names in retail and the vendors that service their every need was lightly attended with reports suggesting that as little as 7,000 people attended when attendance in pre-pandemic years has topped 40,000.
NRF 2022 in Review
Analyst Take: Attendance at NRF 2022 was down considerably and the large exhibitors at the show from the household names were hit badly as a result with their booth expenditure probably extending to almost $1 million for what would have been conservatively been one-fourth of the regular footfall, the feedback from the smaller vendors attending the NRF 2022 show was that the show wasn't all bad for them. In fact, the lack of the big vendors meant that the little guys got an opportunity for more exposure than they might have otherwise. A CTO from a mid-sized RID even joked when we met that he was considering a petition to exclude the big vendors from future shows given how successful they had been in driving meaningful dialogues with those retailers that did attend.
For Futurum's coverage of the larger players such as Microsoft and Qualcomm, I've linked articles at the bottom of this post, but my intention here is to focus on the innovation driven by smaller vendors who are targeting the retail sector. I had the pleasure of meeting with senior leaders from 15+ high growth and mid-sized public companies whilst at the show, and I want to capture the overwhelming innovation that oozed from these discussions and the key directional trends I observed.
Covid has Driven Rapid Pace of Change
The overwhelming trend that came out from engaging with the CEOs of these mid-sized public companies and high growth start-ups was that the pandemic has provided a dramatic accelerant to innovation. The retail sector had been hard hit over the course of the last two years. Initially by full lockdowns that closed almost all non-essential retail, then as stores reopened, buyer behaviour rapidly changed, with casual browsing being replaced by more focused omni-channel purchasing with consumers starting their buying journeys online and then looking to complete their purchases in a curbside pick-up experience.
What we bought during the pandemic also changed massively. Out went smart casual for the office, in came sweat pants and loungewear. How we purchased items also changed. While online shopping was mainstream before the pandemic, the pace of the pivot to online purchasing took retailers by surprise. How inventory was managed needed to flip often in as little as a couple of weeks. Retailers were faced with inventory stranded in stores and a flood of customers still wanting to shop and spend online with expectations around a seamless experience.
Innovation in How We Buy
One key theme that came across from many booths at the NRF 2022 event was the advent of increased innovation in how consumers buy online. One such area was the focus on AI driven recommendation engines. While we have all seen recommendation engines in online streaming and on Amazon, it was fascinating to see this concept brought to fashion. I got to spend time with Sarah McVittie, the co-founder of Dressipi, and she shared with me how the company has taken a fashion led approach to AI, and gone beyond the product line and SKU level to provide rich data on each item of clothing, so that improved decision making is the result. For example, instead of just looking at the SKU level of a dress, Dressipi has analysed all factors of the dress and can inform buyers via a nuanced recommendation engine and also provide actionable insights to the buyer on the sizes to order and the eventual impact on returns and other KPIs.
Tangiblee, another NRF 2022 vendor, walked me through how they are infusing the online shopping experience with augmented reality experiences to allow purchasers to 'virtually try on' high end luxury items from the comfort of their couch. The vendor is providing an easy to implement approach that captures product images directly from the retailer's website negating the need for 3D images and then allowing consumers to try on products or experience them in their own home. One example I was particularly interested in was the ability to try on watches on an image of my own wrist and have the shopping experience span both my mobile phone and a website.
I expect to see more multi-channel and augmented reality experiences emerge in the months ahead as we increasingly look to interact with potential purchases ahead of completing our purchase in-store. As buying journeys increasingly start on social media or on our phones, retailers need to look to provide seamless immersive experiences that often span multiple devices if they are to compete in an increasingly cluttered and competitive landscape.
You Are Being Watched
At NRF 2022 it was abundantly clear that consumers are being watched from the moment they step into a retail store. This level of surveillance will completely transform the in-store experience with the likes of Amazon Go where you enter your credit card on entry into the store, collect what you want to buy, then just walk out, or whether it is more passive tracking, you are still being watched. I got to spend time with George Shaw, CEO and Founder of Pathr.AI while at the show and he walked me through how the company is using its spatial intelligence platform to provide actionable insights to retailers on how to better lay out stores to drive improved profitability. The technology will also help retailers better understand the paths consumers take through the store and how these result in eventual purchase. Using the increasingly rich set of data coming from in-store tracking systems, Pathr.AI is able to leverage their patented technology and advanced predictive algorithms to improve sales revenue, profit, and reduce theft.
Another vendor Ulisse, an Italian based startup, is using an advanced modular IoT based sensor approach to better map the retail store experience and provide retailers with deep insights into their key KPIs that drive store performance. Ulisse has focused on making the deployment of this technology as seamless and easy for the retailer as possible with a meaningful focus on a modular design that leverages a 'Stick&Play' approach to fixing the IoT units. This approach makes it easier to get started with the initial rollout and for easier ongoing upgrades and further deployments as requirements change.
I believe the way we move through stores, how we interact with merchandise, and how we ultimately check out, will be radically transformed. As retailers look to adopt the technology available to them and the cost of advanced increasingly LiDAR based sensors tumbles, the cost of entry correspondingly makes such deployments a no-brainer. I was also encouraged to see the vendors fittingly focused less on facial tracking and camera-based systems and more on anonymized LiDAR based systems that track behavior rather than stretch into facial recognition with all of its obvious privacy pitfalls.
Actionable Insights Served Up By NRF 2022 Vendors
'Retail is Detail' goes the often-quoted adage. Innovation in the world of retail where margins are tight, inventory levels often extend into millions of dollars, and trends like fast fashion are reducing is all the more crucial. Knowing what is going on at all stages of the business is paramount to retailers since the timeline that items can be sold before they must be discounted to clear inventory is so precise.
During the show I spent some time at the Scandit booth, where they demonstrated how they are leveraging consumer grade smart phones to augment the store associate experience and streamline operations. The focus for the company was how to improve the lives of the store associates who are increasingly tasked with picking goods for eventual curbside delivery. The company is leveraging the devices that every store associate already has namely a mobile phone and then leveraging Mobile Computer Vision and Augmented Reality (AR) Software Solutions to not only drive improvements in the accuracy of picking, but also reducing the stress and workflow for these store associates.
The same dilemma can have many approaches. Honeywell's retail solutions, for instance, focuses on custom devices. Karen Bomber, VP of Global Marketing graciously took time to provide us a tour of the Honeywell booth where the company was focused on addressing the concerns of the store associates with retail focused ruggedized devices. Honeywell's barcode scanners are evolving rapidly both in form factor and in how they more accurately capture barcodes in evolving retail deployments.
Dean Frew, CTO of RFID market leader SML, discussed his views on retail during a discussion that had a lasting impact. I met with Dean and the SML team late on the final day of the show and up until our meeting, all of my discussions with vendors had centered on how retailers were driving increasing precision on tracking purchasing behavior and increasing sales and profitability as a result. Dean flipped my thinking on its head early in our discussion. He said that the consensus thinking is "to track sales with a micrometer level of precision, but when it comes to inventory and stock management the level of precision is more akin to wielding an axe." After such a colorful introduction, we got into how SML is working with its customers to improve their ability to better control inventory management. Dean shared with me that RFID adoption currently tracks approximately at 15% and that from SML's interactions with its potential customers when they do a bakeoff of SML's RFID approach compared against traditional stock management, the results are dramatic. Dean shared that on average retailers only have a 60-70% level of certainty of what stock is in store. By utilizing RFID based approaches, this can be increased to as much as 98%. I was, as you can imagine, shocked to see RFID adoptions rates as being so low given the need for retailers to more accurately track inventory at an item level as stores left under-utilized by the pandemic become warehouses for online sales.
Another chance encounter at NRF was with TruRating CEO, Founder, and fellow Brit Geogina Nelson. TruRating is focused on capturing buyer sentiment at the point of purchase with little or no impact to checkout times. Through capturing buyer sentiment at the point of purchase rather than subsequently via surveys oftentimes days after the purchase, TruRating is driving both data accuracy and radically improved participation rates. Retailers are desperate to capture the sentiment of their customers and rightly so. When this extends into online ratings such as those captured on Yelp, this feedback can radically affect business performance. However, retailers get disproportionate levels of feedback from the vocal minority, which skews the overall sample. TruRating's simple and effective approach increases the sample size, thus capturing the silent majority and as a result provides retailers with a clearer picture of the feelings of their customers.
Overall retail is becoming increasingly data and AI driven, long gone are the gut feelings of experiences merchandisers and buyers and they are being either replaced or augmented by vast datasets, with AI driven dashboards and spatial analytics that can drive significant improvements in propensity to buy and profitability mix. When coupled with improved process improvements driven by enhanced store associate workflows and RFID based item level, rather than product SKU level tracking, the impact on the profitability and topline sales for retailers can be dramatic.
Robots Everywhere
The final key theme I observed whilst at NRF was that robotics is finding its way increasingly into Retail settings. As sensor technology continues to decrease in price and LiDAR technology becomes more pervasive, the applications of robots in customer facing scenarios becomes more prevalent. While the use of robots in warehouse settings has been a key theme at previous NRF shows and this remained at this year's show, I would like to highlight a smaller vendor who was demonstrating their approach to retail focused robotics technology. Ritukar Vijay, CEO of fledgling pre-seed company Ottonomy, walked me through how the company is applying robotics to curbside pick-up. Ottonomy has developed an innovative approach to the problem faced by many retailers, namely how to deal with the increasing trend of needing to get customers' purchases to the curbside at scale in all weather situations. The company has developed an autonomous delivery robots called Ottobots that are enhanced with cameras and LiDAR technology to address this burgeoning requirement by vendors. While the company is in the early stages of corporate development, they have real sales with CVG Airport in Cincinnati, Ohio being an early customer and numerous big retailers in pilot mode.
NRF 2022 in Summary
While NRF 2022 was lightly attended this year, the level of innovation still shone through at the show. I was impressed with the resilience of the retail sector throughout the pandemic, and how fast the vendors and retailers alike were able to pivot to new approaches and models, oftentimes at the core of their processes. The shift to omnichannel retailing at scale has been a long time coming, but the last two years has seen what would normally be five years of innovation happen across the sector. We have also seen completely new dynamics emerge and innovative solutions come to market to address challenges that weren't even on retailers' radar's two years ago — and that's exciting.
The rapid pace of innovation areas such as spatial analytics, customer sentiment analysis, IoT, and robotics to address the ever-changing retail landscape bodes well for the overall ability for the Retail sector to emerge from the challenges presented by the pandemic. Not only will retailers survive, I believe they will also thrive, continuing to provide us with the improved retail experiences we as consumers still crave.
Disclosure: Futurum Research is a research and advisory firm that engages or has engaged in research, analysis, and advisory services with many technology companies, including those mentioned in this article. The author does not hold any equity positions with any company mentioned in this article.
Other insights from Futurum Research:
NRF 2022: Microsoft Cloud for Retail Now Widely Available 
Juniper Evolves its 5G Portfolio and Messaging 
Plus Announces Autonomous Trucking Pilot Program in Europe and China with IVECO
Image Credit: Gladly
The original version of this article was first published on Futurum Research.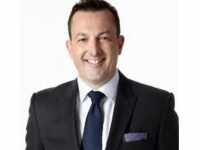 Steven Dickens is Vice President of Sales and Business Development and Senior Analyst at Futurum Research. Operating at the crossroads of technology and disruption, Steven engages with the world's largest technology brands exploring new operating models and how they drive innovation and competitive edge for the enterprise. With experience in Open Source, Mission Critical Infrastructure, Cryptocurrencies, Blockchain, and FinTech innovation, Dickens makes the connections between the C-Suite executives, end users, and tech practitioners that are required for companies to drive maximum advantage from their technology deployments. Steven is an alumnus of industry titans such as HPE and IBM and has led multi-hundred million dollar sales teams that operate on the global stage. Steven was a founding board member, former Chairperson, and now Board Advisor for the Open Mainframe Project, a Linux Foundation Project promoting Open Source on the mainframe. Steven Dickens is a Birmingham, UK native, and his speaking engagements take him around the world each year as he shares his insights on the role technology and how it can transform our lives going forward.