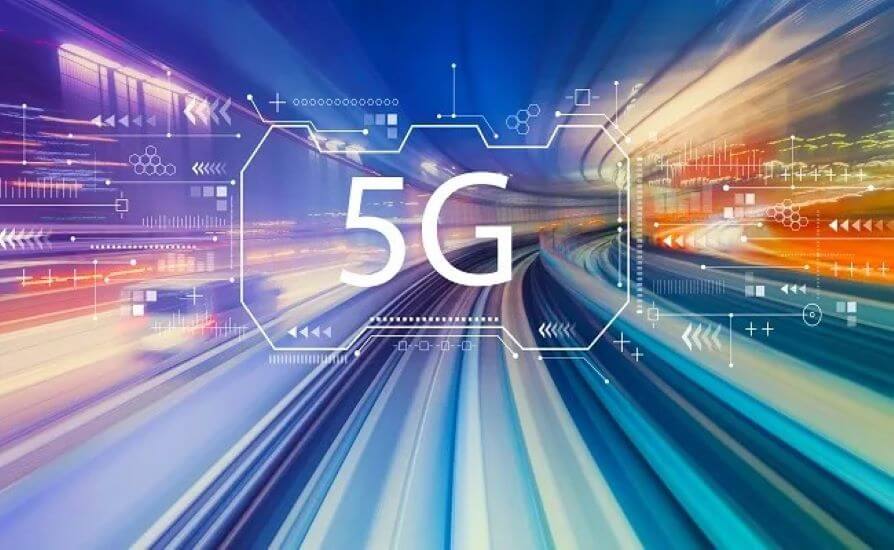 The News: The RAN Intelligent Controller (RIC) platform extends Juniper's vision for network automation, control, intelligence, and assurance to the radio access network (RAN). As a RAN-neutral vendor, Juniper is employing an approach to create a RIC platform that enables rApps/xApps from Juniper and third parties, available in an Open RAN app store, which is developed to aid operators in creating new business models, personalized service experiences, and improve OpEx and CapEx. Juniper solutions are architected with open interfaces on the northbound and southbound sides for easier integration with partner solutions in the Open RAN ecosystem. Find out more at the Juniper Networks site here.
Juniper Evolves its 5G Portfolio and Messaging
Analyst Take: Juniper is evolving its 5G portfolio development and messaging as 5G service and technology continue to make inroads throughout the mobile ecosystem. Key to Juniper's strategy is extolling the benefits of using RIC technology in advancing Service Management and Orchestration (SMO) framework of mobile operators.
To review, the RIC platform is decoupled into non-real-time (Non-RT) and near-real-time (Near-RT) components. The Non-RT RIC is an integral element of the operator's centralized SMO, as prescribed through O-RAN Alliance guidelines. Utilizing specialized applications labeled rApps, the Non-RT RIC enables sub one-second administration of RAN elements and their resources. Moreover, it provides network data, performance metrics, subscriber data, and AI-based recommendations for network optimization and policy guidance to xApps running on the Near-RT RIC, which accordingly relays policy feedback to the Non-RT RIC.
The Near-RT RIC is typically embedded in the telco edge or regional cloud and usually enables network optimization actions that need to take between 10 milliseconds to one second to fulfill. Juniper envisions the expansion of RIC-enabled network slicing as critical to the ability of mobile operators to scale and monetize 5G services, particularly across the enterprise and business realms.
Specifically, Juniper points out that broader implementation of Network Slice Management Function (NSMF), which controls the slice, end to end across the RAN, core, and transport subnets and Network Slice Subnet Management Function (NSSMF) capabilities, which applies the NSMF's lifecycle commands (e.g., instantiate, scale, move, terminate) within a specific subnet, as instrumental to validating Open RAN's technical and economic benefits.
These benefits include operators using network slicing techniques to onboard tenets, such as enterprises and mobile virtual network operators (MVNOs), according to their unique requirements as well as spur deployment of high-value use cases in segments such as public safety and smart cities. Moreover, operators are positioned to back the new use case-defined services with service level agreements (SLAs) that use parameters specific to the use case requirements.
How Juniper's Portfolio Can Advance 5G RIC and Open RAN Ecosystem Acceptance
I believe Juniper's portfolio assets, including AI, cloud metro, and security, are well suited to powering broader ecosystem adoption of Open RAN technology with RIC implementations playing a decisive role.
For AI, Juniper has firmly established its Mist AI platform that can bolster enterprise adoption of 5G applications. Mist AI synthesizes AI, machine learning, and smart analytics methods to augment user experiences and streamline operations across 5G use cases that are in concert with wireless access, wired access, and SD-WAN needs of the customer. Mist AI is key to Juniper's goal of improving organization-wide customer support providing the foundation for Marvis, Juniper's AI-driven Virtual Network Assistant. Through Marvis, Juniper's portfolio can deliver precision insights and guidance to operations and IT staff through a natural language conversation interface. Also in November 2021, to advance its experience-first networking vision by expanding AI-driven support and operations, Juniper introduced Juniper Support Insights to securely connect the customers' networks to the cloud for improved network and operational efficiency which can also include 5G applications.
Juniper Cloud Metro is Juniper's strategic bet in focusing portfolio development and marketing focus on the Cloud Metro. The Juniper Cloud Metro vision "reimagines today's siloed, point-to-point metro networks a single, versatile IP services fabric." I anticipate that Juniper is making the right strategic bet with the assumption that metro traffic will grow faster than anywhere else in the network by fourfold, warranting a rethinking and reimagining about how metros are architected, as well as how they are operated and used in powering innovative new services.
Now I believe Juniper needs to explicitly link its Cloud Metro vision and portfolio assets with a more developed 5G strategy that emphasizes how cloud metro fabrics are essential to optimizing 5G network outcomes especially in areas like SMO implementation across distributed cloud environments, especially at the edge. I anticipate that swiftly growing metro networks can diversify revenue stream potential for mobile operators (as well as cloud providers and enterprises) by expanding beyond traditional connectivity-centric metro services such as fixed access (e.g., GPON) and business VPN to include distributed services, such as vDU (virtualized Distributed Unit), vCU (virtualized Central Unit) as well as BNG (Broadband Network Gateway) and CUPS (Control and User Plane Separation).
Juniper security products and solutions, such as Juniper Secure Connect and Security Director, can provide the visibility, intelligence, and enforcement needed to augment operator 5G use case-oriented services. This includes next-generation firewalls for on-premises and cloud environments, advanced threat prevention, threat intelligence, security analytics & orchestration, management, and analytics to extend security across 5G domains and holistically protect enterprise interworking with 5G networks.
I expect Juniper will need to ramp up its 5G-centric portfolio focus and messaging to counter rivals, such as Cisco let alone Ericsson and Nokia, in their unalloyed promotion of 5G transport and core solutions, as well as counter the server/cloud player moves of HPE, Dell, VMware, and IBM/Red Hat and their expanded targeting of winning more 5G networking business including across virtual, open-source, and cloud environments.
Key Takeaways on Juniper's Evolving 5G Strategy
I believe Juniper can strengthen its overall 5G portfolio positioning and market perception by taking a more focused portfolio development strategy that is 5G-first and 5G-driven. By taking a more proactive stance in consistently interweaving and touting network-wide assets, such as AI and security, and stressing how Cloud Metro assets can play a pivotal role in accelerating and augmenting 5G network builds at the edge and throughout intelligent hosting capabilities, I believe Juniper can move the needle in spurring Open RAN innovation as well as broadening Open 5G ecosystem capabilities and use case proliferation.
Disclosure: Futurum Research is a research and advisory firm that engages or has engaged in research, analysis, and advisory services with many technology companies, including those mentioned in this article. The author does not hold any equity positions with any company mentioned in this article.
Other insights from Futurum Research:
Juniper Support Insights Assures Comprehensive AI-driven Junos Portfolio Vision and Message
Juniper Cloud Metro Introduced, With the Goal of Reimagining Networking for Operators
NEC and Netcracker Join Forces with ADVA and Juniper to Boost 5G xHaul Transport Automation
Image Credit: Mobile World Live
The original version of this article was first published on Futurum Research.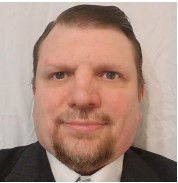 Ron is an experienced research expert and analyst, with over 20 years of experience in the digital and IT transformation markets. He is a recognized authority at tracking the evolution of and identifying the key disruptive trends within the service enablement ecosystem, including software and services, infrastructure, 5G/IoT, AI/analytics, security, cloud computing, revenue management, and regulatory issues.