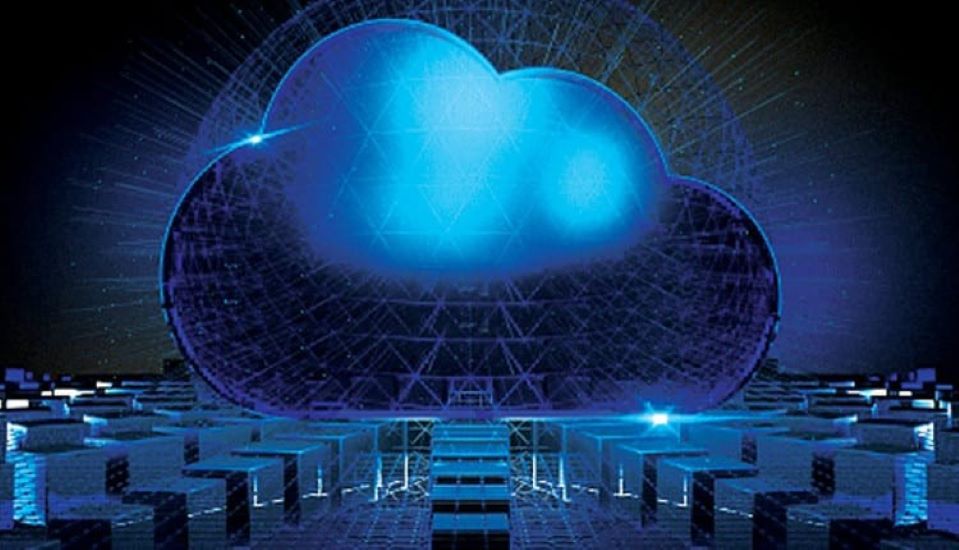 The News: Dell's multi-cloud portfolio expansion announced this week is focused on easing the pain points in the enterprise multi-cloud journey and offering a consistent experience wherever applications and data reside. The company also announced expanded support for developer operations (DevOps) with new offers and resources to help choose the right cloud environment combined with the potential security, support, and predictable cost attributes of Dell infrastructure. Read the Dell Technologies Press Release here.
Dell's Multi-Cloud Portfolio Expansion Intended to Ease the Enterprise Multi-Cloud Journey
Analyst Take: Dell's multi-cloud portfolio expansion is squarely aimed at enabling the company to capitalize on fast growing enterprise adoption of multi-cloud frameworks. I see Dell's multi-cloud portfolio capabilities, including especially APEX storage and data protection solutions, validate Dell's strategic commitment at becoming an integral and trusted partner for easing the enterprise journey across the multi-cloud world as they transition away from hybrid cloud implementations.
Highlights of Dell's multi-cloud portfolio expansion include:
APEX Multi-Cloud Data Services delivers storage and data protection as-a-Service with simultaneous access to all major public clouds through a single console
APEX Backup Services protects SaaS applications, endpoints, and hybrid workloads in the public cloud
Project Alpine will bring Dell's block and file storage software to leading public clouds, delivering flexibility and consistency in managing data between public clouds and on-premises environments
DevOps-ready platforms and developer portal designed to accelerate modern application initiatives and improve developer and overall IT productivity
I see Dell's multi-cloud portfolio strategy aligns with evolving cloud architectures of artificial intelligence (AI), machine learning, video processing, and workload optimization that require access to multiple cloud formations. Moreover, the portfolio expansion enables Dell to better address the growing complexity challenges of the edge that includes the proliferation of silos that house the distributed computing intelligence needed to scale and manage the latency, deterministic response intervals, scale, automation, orchestration, and storage throughout the multi-cloud realm.
Why Dell's Multi-Cloud Blitz Matters to the Cloud Ecosystem
I expect Dell's new multi-cloud portfolio offerings to bolster Dell's influence in powering enterprise adoption of multi-cloud frameworks with built-in orchestration, management, data protection, backup, and agile software co-development assurances. The new products introduced into Dell's expanded multi-cloud portfolio offering include:
APEX Multi-Cloud Data Services which provides block, file, object, and data protection storage services with direct access to a constellation of major public cloud providers (AWS, Azure, Google, and Oracle Cloud) simultaneously through high-speed, low latency connections. As a result, organizations can use the public cloud compute and application services of their choice and switch between clouds without having to move their data.
APEX Backup Services is another addition to the APEX Cloud Services portfolio, providing in-cloud backup for the critical workloads of organizations. It is a SaaS-based solution that is designed to provide comprehensive protection for SaaS applications (such as Microsoft 365 and Salesforce), endpoints, and hybrid workloads. Because this service is completely SaaS-based, users minimize the downtime required to perform updates. Updates are released automatically with the intent of avoiding impact to production environments, ensuring the latest version is always running. Through efficient onboarding, administrators can also swiftly set up a backup policy.
Project Alpine enables Dell to deliver its block and file storage platforms to the public cloud through cloud software and cloud services with the goal of combining public cloud benefits with Dell's storage software-enabled enterprise-level data services. Now Dell customer can attain operational consistency across private on-prem and public cloud environments through unified orchestration and management tools without taxing existing workforce skillsets.
Dell's DevOps-ready platforms aim to support the DevOps teams of customers and organizations to attain accelerated business outcomes through intelligent, automated, on-premises infrastructure that phases out and minimizes manual processes while accelerating IT's ability to swiftly provision compute and storage resources. I view Dell's collaboration across a wide array of public cloud providers as critical to fulfilling customer prioritization of locating data and applications where it makes the most sense for their business needs.
Dell enlarged its alliance with SUSE, announcing support for SUSE Rancher 2.6 on VxRail to provide lifecycle management support for clusters in Microsoft AKS, Google GKE and Amazon EKS, that can give customers the flexibility to mix and match solutions that best align with their business outcome objectives.
As such, Dell can tout support for the key top-tier public cloud and container orchestration platforms encompassing Amazon EKS, Google Cloud Anthos, Microsoft Azure Arc, Red Hat OpenShift, SUSE Rancher and VMware Tanzu, which are underpinned by Dell HCI integrated systems and augmented enterprise storage platforms. Specifically, I see the VMware support is a helpful indication that Dell and VMware will retain and advance their working relationship, post completion of the Dell spin-off of VMware, in fulfilling customer cloud fabric and multi-cloud demands.
Key Takeaways on Dell's Multi-Cloud Portfolio Expansion
Overall, I believe that Dell's new multi-cloud offerings provide the portfolio foundation to streamline and ease the enterprise multi-cloud journey across on-prem, public cloud, edge, and colocation data center environments. Now Dell strengthens its multi-cloud proposition and ecosystem influence in battling against major server/cloud rivals such as HPE and SAP as well as IBM/Red Hat in winning mind share and presence across the global enterprise market.
Disclosure: Futurum Research is a research and advisory firm that engages or has engaged in research, analysis, and advisory services with many technology companies, including those mentioned in this article. The author does not hold any equity positions with any company mentioned in this article.
Other insights from Futurum Research:
Dell Technologies Historic Q3 Delivers Record Breaking Performance
Dell Technologies Announces New Additions to Edge Portfolio at Dell Tech World
Image Credit: Express Computer
The original version of this article was first published on Futurum Research.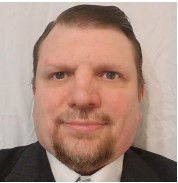 Ron is an experienced research expert and analyst, with over 20 years of experience in the digital and IT transformation markets. He is a recognized authority at tracking the evolution of and identifying the key disruptive trends within the service enablement ecosystem, including software and services, infrastructure, 5G/IoT, AI/analytics, security, cloud computing, revenue management, and regulatory issues.