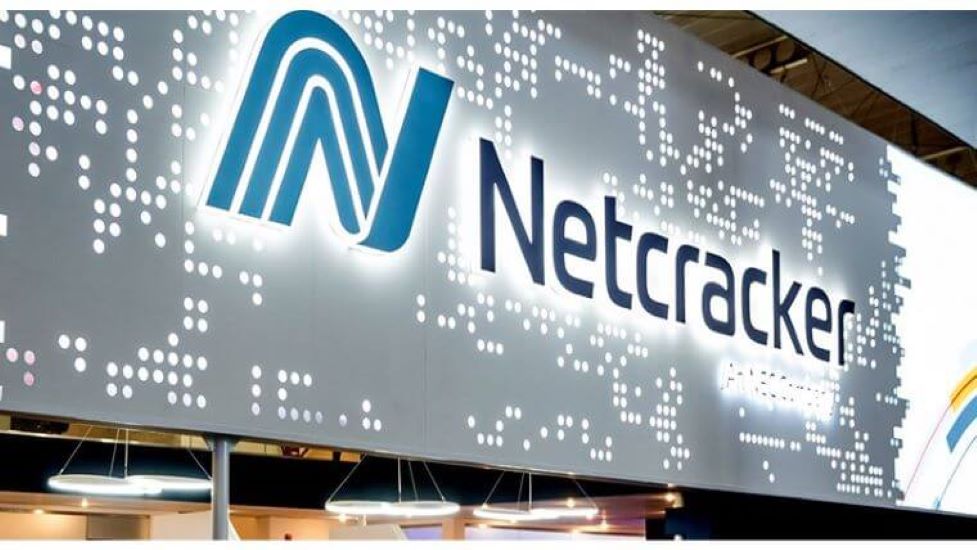 The News: Netcracker Technology announced the launch of its Netcracker 2020 portfolio to help service providers focus on their customer's digital lifestyle. With Netcracker 2020, service providers can transform customer engagement, dynamically evolve their digital ecosystems and reach new levels of automation and security, helping them to innovate and disrupt in the 5G digital economy.
Netcracker 2020 Digital OSS/BSS and Customer Engagement products and professional services have been redesigned and enhanced for the 5G era. The new digital portfolio is fully open and standards compliant, built for the cloud and allows service providers to develop their own enhancements or co-develop functions through a low code platform and blueprint delivery approach.
With continuous short releases using Agile/DevOps processes, service providers gain faster access to innovative features with no disruptions to business operations. Central to Netcracker 2020 is an industry-leading security framework, designed to provide the highest level of proven system-wide security and privacy, which is critical in an era of increased cyber-attacks, intrusion and disruption. Read the full press release at Netcracker.
Netcracker 2020: Ready to Remove Persistent Digital Transformation Obstacles
Analyst Take: Netcracker 2020 is good news for fulfilling communications service provider (CSP) strategic digital transformation goals. For several years now many service providers have embarked on digital transformation journeys only to achieve mixed results at best or endure a myriad of failed and stalled projects. In five particular areas, CSPs have experienced obstacles in pursuing their digital transformation journeys consisting primarily of:
Accelerating 5G/MEC (Mobile Edge Computing) deployments
Adopting multi-cloud platforms
Managing complex partner relationships
Optimizing the customer experience
Attaining E2E (end-to-end) automation
Netcracker 2020 is purpose developed to enable service providers to swiftly overcome these five major obstacles using a modernized OSS/BSS platform and an innovative delivery approach.
Netcracker 2020: Critical Updates and Redesign Answer CSP Demands in Rapidly Evolving Market
Netcracker 2020 enables CSPs to execute the organization-wide digital transformation required to overcome each of the five major obstacle areas. For 5G/MEC acceleration, Netcracker 2020 delivers capabilities such as 5G/MEC orchestration and monetization, eSIM support, and the service-agnostic digital marketplace key to the monetization and operationalization of 5G-IoT services. To ease cloud adoption, the platform offers full support for XaaS models and enhanced security key to implementing holistic security frameworks throughout multiple domains and applying low-coding and open source technologies to streamline container and application management and enable CSPs to develop/co-develop new features. In easing complex partner relationship management, Netcracker 2020 provides automated partner management as well as ecosystem-driven B2B2X engagement capabilities. Towards optimizing the customer experience, the platform provides AI-driven, digital-first customer experience and support for digital persona/identity. For realizing hyper automation, Netcracker 2020 delivers automated onboarding and full service and resource lifecycle automation for cloud, virtual, physical and hybrid environments.
Netcracker 2020 unifies the full-range of OSS/BSS capabilities essential to the comprehensive innovation of the CSP digital delivery approach underpinned by delivery automation, operational analytics, and cost optimization best practices.
Netcracker 2020: Key Value Propositions Power CSP Digital Renaissance
By directly addressing essential CSP demands vital to overcoming digital transformation obstacles, the Netcracker 2020 platform is best-suited to power CSP digital business outcomes. This encompasses capturing new markets through disruptive service packages across 5G-IoT and B2B2X digital marketplaces as well as agile virtual and cloud service packages.
Through direct targeting of gamification and digital-native experience applications, leveraging partner-based economics and AI-driven interactions, CSPs have the digital foundation key to playing the central broker in driving the consumer digital lifestyle. Finally, I anticipate that CSPs will be able to optimize their investment decision making, primarily through secure multi-cloud implementation and application of open-source, reusable software components.
Netcracker 2020: What's New and why it Matters
The Netcracker 2020 platform answers the clarion call of CSPs for cloud-native digital solutions. CSPs of all types are demanding OSS/BSS suppliers provide portfolio offerings purpose-designed for cloud environments that enable microservices-based architectures predicated on continuous short releases using Agile/DevOps processes. The cloud-native solutions must run on any cloud platform, encompassing public clouds from AWS, Google Cloud Platform, and Microsoft Azure, augmenting CSP multi-cloud strategies. I reckon Netcracker 2020 confirms the company's proven track record of fulfilling CSP multi-cloud demands, as evidenced by high-profile clients such as Vodafone and Rakuten.
Netcracker 2020 delivers the digital BSS breakthroughs that directly meet CSP prioritization on providing mobile-first digital experiences, aligning with their cloud-native imperatives. Netcracker's platform empowers CSPs to cultivate agile and contextually aware mobile experiences, assuring consistency throughout the entirety of customer channels and business activities as well as analytics-driven personalization of transactions and interactions.
For well-springing digital OSS innovation, Netcracker 2020 powers 5G and edge cloud operations essential to ensuring CSP competitiveness in supporting 3GPP compliant slice management functions for dynamic orchestration for a single domain or across multiple domains. In particular, the Netcracker portfolio provides ETSI compliant MEC orchestration functions (MEAO) to support placement and lifecycle management of MEC applications at near and far edge locations.
Further fortifying Netcracker's Professional Services suite, Netcracker 2020 catalyzes the value-based approach vital to CSP digital transformation goals. CSPs can now identify core program objectives using Netcracker's distinct Benefit Realization Management methodology to plan a digital transformation roadmap that aligns with business objectives and leverages the company's Managed Services-enabled transformations to incrementally transition to the new solution.
Netcracker 2020: Instant Market Validation
From the announcement's onset, Netcracker 2020 has already amassed CSP market adoption, immediately validating its production readiness. The broad range of CSP client engagements, consisting of extensions with existing customers as well as new ones, include:
A1 Telecom Austria Group (Cloud OSS)
Bechtle (Multi-tenant Digital Marketplace)
Charter (full-stack BSS)
Etisalat (Cross line of business OSS/Orchestration)
Grupo Gtd (Cross-line of business BSS/OSS)
Rakuten (BSS/OSS innovation for a new MNO)
Swisscom (Distributed Agile DevOps Collaboration for OSS)
Viasat (Digital BSS)
Vivo (B2B BSS with Managed Services)
Vodafone Group (Group-wide orchestration alliance)
I anticipate the diverse range of client deals will prove critical in further differentiating Netcracker 2020, especially in relation to rivals who debut new products without enlisting immediate customer engagements or invoking customer relations in generic, abstract terms.
Netcracker 2020: Dramatically Altering the Competitive Landscape
The Netcracker 2020 debut is significantly more than an upgrade of the Netcracker 12 portfolio. I see the new portfolio enabling Netcracker to differentiate more successfully against its key telecom software rivals such as Amdocs, Ericsson, Huawei, and Nokia Software. These key differentiators include:
Security-first frameworks encompassing technical and operational enhancements developed to protect customer data and infrastructure by governing why, how, and from where such data and infrastructure is accessed.
Spurring market disruption, by enabling CSPs to apply AI-driven contextual interactions which blend their own services with partner applications, enriching 5G service creation and experience, particularly with engaging gamification experiences embedded in cross-partner loyalty programs.
Netcracker Analytics Platform provides end-to-end data visibility spanning the CSP's business and operations IT footprint, optimizing operations, assuring security, learning from previous experiences and making suggestions on the best possible outcomes.
Netcracker's Digital Marketplace uses a unified product catalog to flexibly combine digital services with telco services, ensuring deep personalization and optimized quote configurations.
Netcracker uses a domain orchestration approach to completely automate operations throughout essential domains, including core, transport, and edge domains as well as cross-domain 5G and digital applications and services.
Predicating Netcracker 2020 sales agreements on the platform's ability to deliver mutually accepted, pre-determined business outcomes.
Taken together I expect these differentiators to compel Netcracker's major rivals to specifically counter the Netcracker 2020 with their own portfolio development and marketing responses. In particular, I expect major telecom software vendors, such as Amdocs, Ericsson, Huawei, and Nokia Software, as well as independents, such as CSG, MATRIXX Software, Hansen, and Openet to put increased emphasis on their security, advanced analytics, catalog-driven personalization, orchestration, and business outcome credentials in response to the Netcracker 2020 competitive threat.
In particular, I foresee Huawei Service and Software facing longer sales cycles in key CSP accounts, due to geopolitical factors related to national security and supply chain considerations, which can play a pivotal role in the hotly contested EMEA region. Through competitor fear, uncertainty and doubt (FUD), Nokia Software may encounter 5G-related telecom software concerns due to its fizzled 5G RAN prospects in China and ongoing 5G portfolio overhaul.
Netcracker 2020: Key Takeaways
Netcracker 2020 is answering the CSP clarion call for the digital portfolio that is purpose-developed for swiftly meeting the unique demands of the 5G-IoT epoch and global digital ecosystem. Netcracker's portfolio is redesigned and upgraded to accelerate the top-priority transformation goals of CSPs including personalization of digital services, customization of B2B commerce, secure multi-cloud flexibility, agile partner management, and broader automation. By adopting Netcracker 2020, I believe CSPs are firmly positioned to play a far more strategic and central role across the worldwide digital value chain. Netcracker's rivals must take heed.
Futurum Research provides industry research and analysis. These columns are for educational purposes only and should not be considered in any way investment advice.
Other insights from Futurum Research:
Netcracker Showcases AWS Relation to Validate Cloud Benefits for CSP Clients
THINK 2020: IBM Unleashes Red Hat and Partner Ecosystem to Power 5G Edge Innovation
HAS2020: Huawei Service and Software Sees Salesforce as CSP Digital Transformation Fix
Image Credit: Netcracker
The original version of this article was first published on Futurum Research.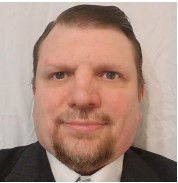 Ron is an experienced research expert and analyst, with over 20 years of experience in the digital and IT transformation markets. He is a recognized authority at tracking the evolution of and identifying the key disruptive trends within the service enablement ecosystem, including software and services, infrastructure, 5G/IoT, AI/analytics, security, cloud computing, revenue management, and regulatory issues.