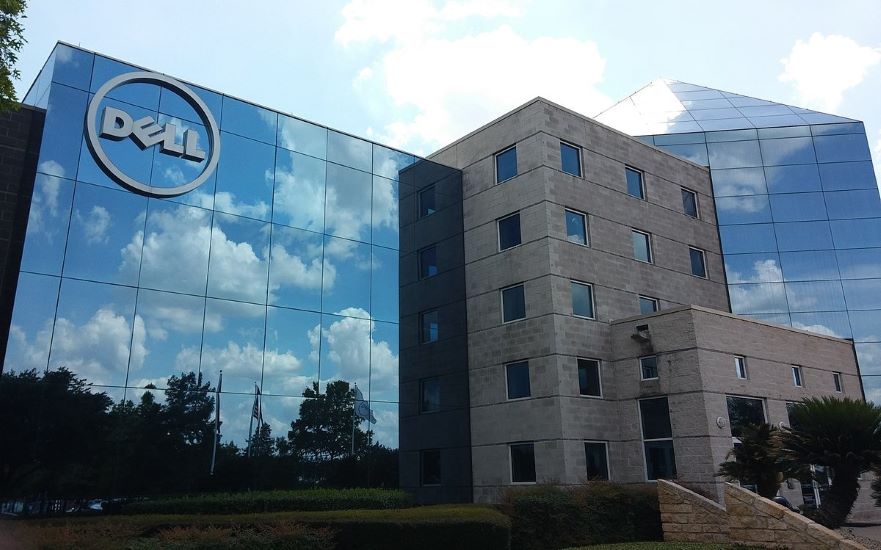 The News: Dell Technologies introduces new telecommunications solutions and services to bolster the open telecom ecosystem and help communications service providers (CSPs) affordably ramp their transformation to open, cloud-native networks. The Dell Telecom Multi-Cloud Foundation is designed as a turnkey, end-to-end, modern network infrastructure solution that could help CSPs build and deploy open, cloud-native networks faster with lower cost and complexity. Developed in collaboration with Marvell, the Dell Open RAN Accelerator Card is a new in-line 5G Layer 1 processing card for vRAN and Open RAN solutions. Read the Dell Press Release here.
MWC 2022: Dell Intros New Open Telco Solutions and Works with Marvell to Spur Open RAN
Analyst Take: Dell's new open telco solutions consists of four main components including Dell Telecom Multi-Cloud Foundation, Dell Open RAN Accelerator, Dell Validated Designs, and expanded Dell telecom services. The Dell Telecom Multi-Cloud Foundation is developed to provide a full, modern network infrastructure solution that supports the CSP mission of building and rolling out open, cloud-native networks more efficiently and at lower cost.
The solution uses Dell hardware, Dell Bare Metal Orchestrator management software in accord with giving CSPs choice of integrated telecom cloud software platforms such as Red Hat, VMware, and Wind River. Dell is adding new Dell Bare Metal Orchestrator Modules to its software, with the goal of giving CSPs the ability to deploy and lifecycle manage the entire cloud foundation stack, especially as I see the operators accelerating the reskilling of their workforces and recruiting talent with cloud skills to handle the multi-cloud missions required in the open 5G era.
Of key importance, Dell is collaborating with Marvell to offer the Dell Open RAN Accelerator Card, a new in-line 5G Layer 1 processing for vRAN and Open RAN implementations. The solution is designed for Dell PowerEdge and other x86 servers with the PCIe accelerator card using the same Marvell OCTEON Fusion technology and performance that is already extensively deployed across 5G radio networks and ready to help advance Open RAN adoption.
I see the collaboration between Dell and Marvell as significantly aiding Open RAN acceptance as many top-tier CSPs are strategically committed to transitioning away from proprietary RAN implementations including the disaggregation of software and hardware assets. I anticipate that the Open RAN journey will prove a gradual process as it will likely take about two to three years for Open RAN revenues to cross the double-digits threshold in terms of overall global RAN revenue percentage.
Open RAN momentum aligns with CSP expanding their strategic focus on multi-cloud architectures including distributing PCIe cards at cell towers and increasingly across core networks. I see the uptick in core network distribution as running in parallel with broader implementation of Smart NICs throughout data center and edge network environments as CSPs gain more confidence in using multi-cloud capabilities.
In the near-term servers typically cost more than traditional appliances, however as multi-cloud rapidly grows using distributed servers will deliver tremendous benefits in areas such as deployment flexibility, TCO savings, programmability, network slicing, orchestration, and so on, which appliances cannot simply scale to handle. The Dell-Marvell partnership puts competitive pressure on the Qualcomm-HPE alliance that combines Qualcomm X100 5G RAN Accelerator Card with the RAN workload optimized HPE ProLiant DL 100 Gen10 Plus Telco Server to spur adoption of vDU technology across vRAN/Open RAN environments. Ultimately, I see both partnerships further validating Open RAN ecosystem credentials and advancing broader market acceptance.
Wait, There's More: Ecosystem Partnership Enlargement and Telecom Services & Lab Expansion
Integral to the new launch, Dell is offering Dell Validated Design for Services Edge 1.2 developed to bring together edge compute resources with private wireless connectivity, enabling the ease of deployment, scalable operations, and security capabilities required for large numbers of edge locations. I expect that organizations will broaden their sensor and device placement at the edge of mobile networks to capture and process data in near-real time, and use the data to produce insights, augment operations, and help increase productivity. Of note, Dell's open standards-based design now supports Airspan 5G RAN in support of spurring enterprise private 5G networks.
Moreover, the Dell Validated Design for the 5G Core with Oracle and VMware aims to give CSPs the option to securely build a scalable 5G core on standardized infrastructure. Through this three-way collaboration of major cloud and software players, I see CSPs attaining an ecosystem option that can lessen the time required to design, test, and integrate network capabilities from an evolving array of suppliers.
Dell expanded its telecom services portfolio with the Dell ProDeploy for NFVi aimed at streamlining the build of NFV infrastructure according to customer requirements. The Dell Open Telecom Ecosystem Lab Solution Integration Platform supports CSPs and partners in securely connecting their lab resources to the Dell Lab and Infrastructure to swiftly cultivate 5G edge services and promulgate their benefits across the 5G ecosystem.
Key Takeaways on Dell's New Telco Solutions and Services
I expect that Dell can broaden its influence and market presence across the telco ecosystem as multi-cloud architectures proliferate and become essential for supporting open telco and open 5G networking. This especially applies to working with Marvell to fulfill CSP Open RAN objectives in key areas such as using better performing systems that improve energy efficiency and lower costs based on an open architecture approach. Dell is now in a stronger position to win more server-related business as CSPs enlarge their commitment to an open, cloud-first telco ecosystem that certainly includes Open 5G networks with Open RAN an essential catalyst and contributor.
Disclosure: Futurum Research is a research and advisory firm that engages or has engaged in research, analysis, and advisory services with many technology companies, including those mentioned in this article. The author does not hold any equity positions with any company mentioned in this article.
Other insights from Futurum Research:
Examining Marvell's Key Role in Advancing O-RAN Innovation – Futurum Tech Webcast Interview Series
MWC 2022: Qualcomm and HPE Prep Virtual Distributed Units for 5G Prime Time
Dell's Multi-Cloud Portfolio Expansion Intended to Ease the Enterprise Multi-Cloud Journey
Image Credit: ITP.net
The original version of this article was first published on Futurum Research.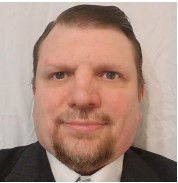 Ron is an experienced research expert and analyst, with over 20 years of experience in the digital and IT transformation markets. He is a recognized authority at tracking the evolution of and identifying the key disruptive trends within the service enablement ecosystem, including software and services, infrastructure, 5G/IoT, AI/analytics, security, cloud computing, revenue management, and regulatory issues.