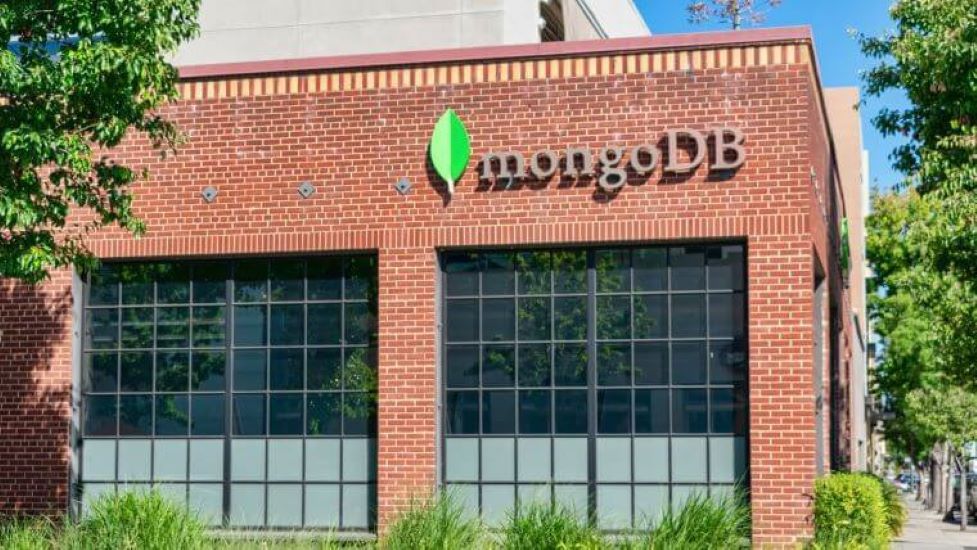 The News: MongoDB, Inc. (NASDAQ: MDB) earlier this week announced its financial results for the second quarter ended July 31, 2022. Highlights of the topline numbers were:
Second Quarter Fiscal 2023 Total Revenue of $303.7 million, up 53% Year-over-Year
Continued Strong Customer Growth with Over 37,000 Customers as of July 31, 2022
MongoDB Atlas Revenue up 73% Year-over-Year; 64% of Total Q2 Revenue
MongoDB Q2 2023 Revenue Up 53% to $303.7M as Growth Continues
Analyst Take: MongoDB's Q2 2023 revenue of $303.7 million brought more positive news, hot on the heels of an announcement-packed annual conference a few weeks ago, for the open-source developer focused data platform vendor, as the company again posted strong customer growth at all segments tracked, and a strong focus on the Atlas Database-as-a-Service (DBaaS) offering which fuels the ARR engine for the company.
Second Quarter Fiscal 2023 Financial Highlights
Total revenue was $303.7 million, an increase of 53% year-over-year.
Subscription revenue was $291.6 million, an increase of 52% year-over-year.
Services revenue was $12.1 million, an increase of 64% year-over-year.
Gross profit was $215.4 million representing a 71% gross margin compared to 69% in the year-ago period.
Non-GAAP gross profit was $223.2 million, representing a 73% non-GAAP gross margin, compared to a 72% in the year-ago period.
Loss from operations was $114.8 million compared to a loss of $72.5 million in the year-ago period.
Net loss was $118.9 million, or $1.74 per share, based on 68.3 million weighted-average shares outstanding, for the second quarter of fiscal 2023.
One of the big factors for MongoDB's Q2 revenue growth is that it reported subscription revenue was $291.6 million, an increase of 52% year-over-year. This is a proof point that the pivot the company made in 2015 to move to Atlas DBaaS model provided on the public cloud is continuing to resonate with customers as they look to further embrace fully managed services and consumption models to power their digital transformation efforts
These are stellar results for MongoDB and its open source-based enterprise developer centric data platform, which delivers an extensive set of capabilities to customers who are focused on delivering an underpinning data platform for a company's digital transformation efforts. MongoDB is positioning itself at the heart of a company's digital transformation efforts as developers look to transform the way data is handled as applications are developed across the enterprise.
These latest earning numbers again demonstrate impressive continuing growth for MongoDB, and further illustrates the growing power of the document rather than structure approach to data model.
By offering, for a few years now, a cloud-based platform solution with Atlas, we believe that MongoDB is putting itself in a good position in this competitive marketplace, especially as others race to catch up. This cloud platform, and the developer focus is starting to manifest itself in the results and places the company on strong footing going forward.
The challenge here for MongoDB is that investors have to internalize the value of what is a very technical offering typically sold bottoms up to the developer community within a customer rather than a business focused narrative presented to the boardroom. This makes wider traction in the market a struggle for the company. While these growth numbers deserve the attention of Wall Street and the wider market MongoDB has work to do to tell its growth story on a wider platform.
MongoDB Earnings Guidance
As part of its Q2 2023 earnings report, MongoDB also provided earnings guidance. Like every other organization today, MongoDB and other tech and consumer companies are doing business in a challenging global macroeconomic environment.
Based on information available to management as of today, August 31, 2022, MongoDB is issuing the following financial guidance for the third quarter and full year fiscal 2023:
Full Year Fiscal 2023 Revenue $300.0 million to $303.0 million $1,196.0 million to $1,206.0 million
Non-GAAP Loss from Operations ($10.0) million to ($8.0) Million ($13.0) million to ($8.0) million, Non-GAAP Net Loss per Share ($0.19) to ($0.16) ($0.35) to ($0.28)
The company remains bullish and this is underpinned by the belief in the recently announced Data Developer Platform approach which means that MongoDB is addressing a wider Total Addressable Market (TAM). As the company looks to bring more analytical workloads onto its platform, this dramatically increases the TAM that MongoDB can address. Although this is a competitive market, we do believe the company has good prospects ahead with this new approach.
MongoDB Earnings Overview
MongoDB is a high-growth company, and one that is well-positioned to address secular trends as customers look to digitally transform their approach to data.
I am bullish on the company's long-term prospects due to the fact that the company is pioneering a new category of data infrastructure called "data developer platform." MongoDB is increasingly getting traction with customers, including leading companies across various industries and many more. I can see a clear path to a strong future ahead, especially when the company is providing strong future guidance.
MongoDB needs to translate it/s strong developer advocacy to wide support in the boardroom to further accelerate its growth trajectory, however, I see the new focus on analytics and the wider platform play as good initial steps on this path.
We are encouraged to see MongoDB continuing to make progress with the its cloud platform, Atlas, as this will help the company continue to power growth as it faces growing competition.
Overall, a stellar set of numbers, strong guidance and strategic moves to address a wide TAM. What is not to like?
Disclosure: Futurum Research is a research and advisory firm that engages or has engaged in research, analysis, and advisory services with many technology companies, including those mentioned in this article. The author does not hold any equity positions with any company mentioned in this article.
Analysis and opinions expressed herein are specific to the analyst individually and data and other information that might have been provided for validation, not those of Futurum Research as a whole.
Other insights from Futurum Research:
MongoDB Announces Availability of MongoDB 6.0 
MongoDB World – MongoDB Going All in on the Cloud and Platform
Oracle Database API for MongoDB: Running MongoDB Workloads on Oracle Cloud Infrastructure
Image Credit: MarketWatch
The original version of this article was first published on Futurum Research.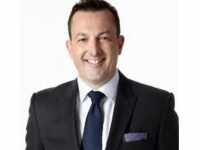 Steven Dickens is Vice President of Sales and Business Development and Senior Analyst at Futurum Research. Operating at the crossroads of technology and disruption, Steven engages with the world's largest technology brands exploring new operating models and how they drive innovation and competitive edge for the enterprise. With experience in Open Source, Mission Critical Infrastructure, Cryptocurrencies, Blockchain, and FinTech innovation, Dickens makes the connections between the C-Suite executives, end users, and tech practitioners that are required for companies to drive maximum advantage from their technology deployments. Steven is an alumnus of industry titans such as HPE and IBM and has led multi-hundred million dollar sales teams that operate on the global stage. Steven was a founding board member, former Chairperson, and now Board Advisor for the Open Mainframe Project, a Linux Foundation Project promoting Open Source on the mainframe. Steven Dickens is a Birmingham, UK native, and his speaking engagements take him around the world each year as he shares his insights on the role technology and how it can transform our lives going forward.