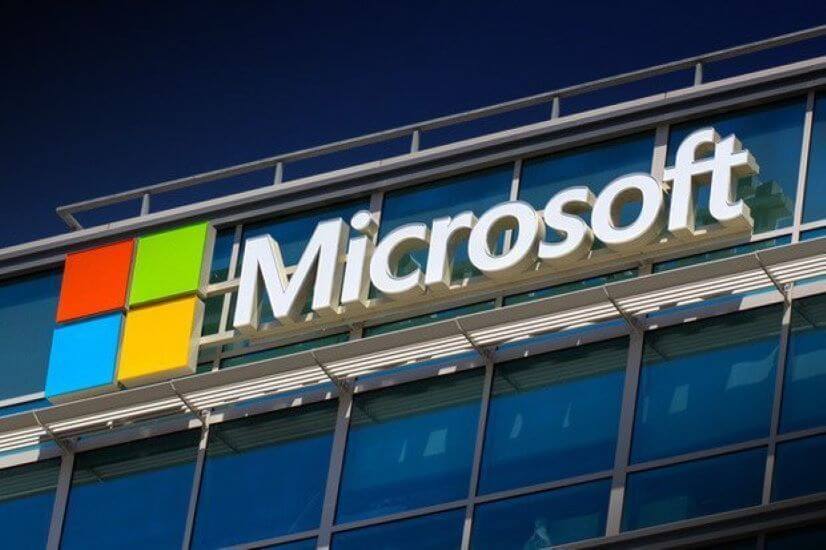 The News: The Department of Defense announced today the award of its $10 Billion technology contract to Microsoft, in spite of the fact that Amazon has long been considered a front-runner by many. This is still a developing story, but you can read more at NYT.
Analyst Take: My colleague Fred McClimans and I just talked about this DoD Joint Enterprise Defense Contract on our Futurum Tech News podcast earlier this week (Episode title: Amazon – Newest Military Giant?).
This contract, commonly referred to as the JEDI contract, is a move by the Pentagon to consolidate all cloud services with one vendor. That logic has been cussed and discussed. There have been unhappy vendors (Google, Oracle, IBM, to name a few), lawsuits filed, and much grumbling about this contract.
The contract was originally supposed to have been awarded in August, but has been delayed for the past weeks as the award was apparently subject to some additional scrutiny.
Here's the thing: Microsoft is a great choice. Amazon would be too, and many of my colleagues here at Futurum agreed that Amazon was likely the better choice, from a capabilities standpoint. And there's no arguing that Amazon's AWS is well-suited to be able to do what the DOD needs to do from a cloud technology standpoint.
But I've long believed that Microsoft was going to get this nod. Here's why: Microsoft is not Amazon. And Microsoft, who also happens to have the requisite security clearances in place, is well-suited to be able to deliver on this JEDI contract.
It's no secret that the current administration has a long-running beef with Amazon's Jeff Bezos. In addition, and as we discussed in our FTN podcast, for the last decade, Amazon has quietly gone about the business of winning government business. In fact, Amazon has made it pretty clear that the company's goal is to become the preferred vendor for state, local, and federal governments. Amazon was quoted recently on this topic, saying "We feel strongly that the defense, intelligence, and national security communities deserve the best technology in the world. And we are committed to supporting their critical missions of protecting our citizens and defending our country." I'd say that's a pretty clear goal.
What got in Amazon's way? Well, besides the acrimony between the Trump administration and Bezos, there are other things. There's some perhaps rightful discussion about Amazon's continually evolving role in national security, its acquisition of Ring surveillance cameras and partnership with local law enforcement that are raising privacy concerns, and it's advancements with regard to facial recognition technology, to name just a few.
Bottom line, Microsoft won. The reality is that this is a $10 Billion, 10-year contract. In the realms that both of these tech giant companies operate, that's small change. Amazon's AWS is the leading provider of cloud computing and its AWS division generated more than $25 Billion in revenue in 2018 alone. $10 Billion over ten years? Meh. This was never about the money.
What went along with this contract is cache. And perhaps, for Amazon anyway, more inroads into being a preferred provider for the U.S. government. That's what makes this loss a hard pill for Amazon to swallow.
The reason that I've always insisted Microsoft would prevail here is because Microsoft is absolutely capable of providing these cloud services to the DoD — in every way. Moreover, Microsoft is a trusted and familiar brand, and chances are good that many in the Pentagon are already using Microsoft's bundle of services, so there's no real net-new. And,  Microsoft isn't regularly subjected to the animus of the White House.
This award doesn't surprise me a bit. Congratulations, Microsoft.
Futurum Research provides industry research and analysis. These columns are for educational purposes only and should not be considered in any way investment advice.
Other insights by Futurum analysts:
Sorry Oracle, It's Microsoft or Amazon for DOD's $10B Cloud Contract
Microsoft DEOS Win Exhibits its Strength in Cloud and Productivity
Why Microsoft Will Win the DOD JEDI Cloud Services $10B Contract
The original version of this article was first published on Futurum Research.
Shelly Kramer is a Principal Analyst and Founding Partner at Futurum Research. A serial entrepreneur with a technology centric focus, she has worked alongside some of the world's largest brands to embrace disruption and spur innovation, understand and address the realities of the connected customer, and help navigate the process of digital transformation. She brings 20 years' experience as a brand strategist to her work at Futurum, and has deep experience helping global companies with marketing challenges, GTM strategies, messaging development, and driving strategy and digital transformation for B2B brands across multiple verticals. Shelly's coverage areas include Collaboration/CX/SaaS, platforms, ESG, and Cybersecurity, as well as topics and trends related to the Future of Work, the transformation of the workplace and how people and technology are driving that transformation. A transplanted New Yorker, she has learned to love life in the Midwest, and has firsthand experience that some of the most innovative minds and most successful companies in the world also happen to live in "flyover country."