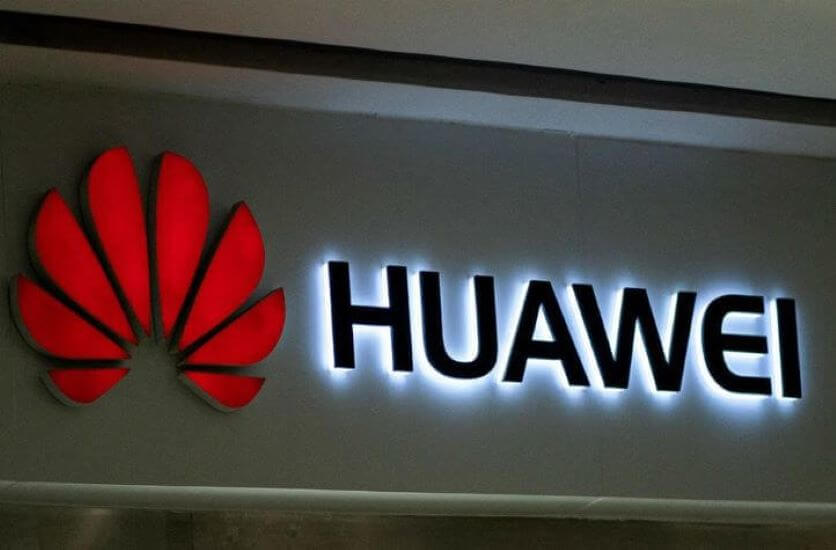 The News: Reuters reported late last week that Huawei is in early-stage negotiations with a number of U.S. telecommunications firms with regard to the potential licensing of its 5G technology. Senior VP and Huawei board director Vincent Pang stated during a recent visit to D.C., "There are some companies talking to us, but it would take a long journey to really finalize anything." Read more at Reuters.
Are U.S. Firms Going to Bite on Huawei's 5G Licensing Proposal?
Analyst Take: The blacklisted telecom giant's efforts at 5G rollout globally have stalled in many areas of the world, largely due to a lack of trust in Huawei and concerns about the role China might play in operations of the privately-owned telco. Before we get to the question I posed here, let's first step back and look at the situation between China and the U.S. and where we collectively sit from a technology standpoint.
The 'Global Supply Chain' – Maybe 'Global' Doesn't Include China
I realize that a global supply chain is in many ways an important thing, however, given the current climate between China and the United States, that's been problematic, to say the least. China has faced allegations of state-sponsored spying and cyberattacks, and Huawei has weathered and is weathering a series of likewise serious allegations that relate to integrity and trustworthiness. The trade war between the U.S. and China has dragged on for more than a year, with 25 percent tariffs placed on billions in Chinese goods. Companies, especially technology companies, have scrambled to move production from China to other countries in an attempt to avoid tariffs and develop alternative supply chains that are reliable and not subject to the whims of mercurial leaders and the games they play. Countries like South Korea, Thailand, and Vietnam have benefitted tremendously from the trade war between the U.S. and China, and once a manufacturing foothold is established outside of China, there is little reason to return.
The Threat of China's Dominance in Technology
China is not fooling around. The country's rapid forward movement in the technology space, with regard to the development of 5G infrastructure and technologies, the IoT, mobile payments and cryptocurrency, drones, batteries and more, makes the country in general, and Chinese-based technology companies in particular, formidable forces to be reckoned with. The United States has lagged behind China's relentless pursuit of excellence in all things technology, and I believe are at an "a-ha" moment stage, now trying to play catch up in many areas.
The problem there, of course, is that China isn't slowing down. If anything, blacklisting and sanctions and acrimony between China and the U.S. is likely fueling an already rabid desire to not only dominate, but also to transform their society. China has managed its tech dominance by investing billions in technology research and development, mandating industrial policy, and selecting "national champions" who are expected to excel. Huawei is one of those national champions.
Compared to what the Chinese government has done to propel its technology expertise and capabilities forward, the U.S. has made a lackluster effort. Mike Brown, the director of the Defense Innovation Unit, a branch of the Pentagon, spoke this week at a WSJ Live event and said that the significant lack of investment by the U.S. government in technology is to blame, and called for a "comprehensive approach to prioritizing and funding technology to compete with China." You can watch Brown's interview and read more about his comments here in the WSJ article: China Has 'Concerning' Leads over U.S. in Tech, Defense Department Official Says.
What This Means for 5G in the U.S.
Huawei rivals Ericsson and Nokia, while obviously interested in stepping into the void created by the current situation in the U.S. as a result of the Huawei blacklist, don't yet have the foothold in the 5G market established by Huawei, especially as it relates to network infrastructure capabilities. They are also more expensive than Huawei, who early on planted a flag in very low cost. That's why it is interesting to see Huawei talking about being in early stage conversations with U.S. companies about potentially licensing its technologies.
This conversation started last month, when Huawei's CEO and founder Ren Zhengfei proposed a potential plan of a one-time fee in exchange for access to Huawei's 5G patents, licenses, code and know-how in interviews with the New York times and the Economist. Ren said that Huawei is open to sharing its 5G technologies and expertise with the U.S. so that it can build up its own 5G industry.
This is significant because while American-based companies like Dell EMC, HPE, and Cisco are developing 5G-related technologies, their expertise is not in 5G infrastructure. From an infrastructure expertise standpoint, Ericsson and Nokia, based in Sweden and Finland respectively, are Huawei's main competitors, along with South Korea's Samsung and China-based ZTE.
There is not a U.S. based company yet capable of developing the infrastructure needed for 5G deployment. And yet the U.S. clearly needs to get its collective arms around 5G. It's not as if the world is going to sit and wait for us to get our act together.
So, what about security and the lack of trust inherent in the relationship between Huawei and the U.S. (and other countries)? Obviously, security remains a key consideration. In his interview cited above, Ren Zhengfei also stated that it would be possible for American companies to make modifications to its equipment as needed, including to software code, to satisfy their own security requirements. Ren also said that the company is prepared to license the entire Huawei 5G platform to any company that wants to install and operate it, independent of Huawei.
This leads me back to the question that I posed when I started: Are U.S. firms going to bite on the Huawei licensing 5G proposal? I don't know the answer to that, but we all know that licensing existing technology, platform, etc., is generally less expensive than starting from scratch and building anew. The question is can that safely happen with confidence in working with Huawei? If so, that would be beneficial to both the U.S. and Huawei. I'm just not sure the hubris and suspicion with which the U.S. approaches all things Huawei will allow that. Also note that I'm not saying that that suspicion is unwarranted. This will, of course, be interesting to watch. 
Futurum Research provides industry research and analysis. These columns are for educational purposes only and should not be considered in any way investment advice.
Related content:
US Looks at Ways to Help Huawei Rivals, Evidencing the Importance of 5G 
Huawei on 5G: Asia-Pacific is the Early Pace Setter
Huawei Keeps a Footing in the 5G Race in the UK
Image Credit: France24
The original version of this article was first published on Futurum Research.
Shelly Kramer is a Principal Analyst and Founding Partner at Futurum Research. A serial entrepreneur with a technology centric focus, she has worked alongside some of the world's largest brands to embrace disruption and spur innovation, understand and address the realities of the connected customer, and help navigate the process of digital transformation. She brings 20 years' experience as a brand strategist to her work at Futurum, and has deep experience helping global companies with marketing challenges, GTM strategies, messaging development, and driving strategy and digital transformation for B2B brands across multiple verticals. Shelly's coverage areas include Collaboration/CX/SaaS, platforms, ESG, and Cybersecurity, as well as topics and trends related to the Future of Work, the transformation of the workplace and how people and technology are driving that transformation. A transplanted New Yorker, she has learned to love life in the Midwest, and has firsthand experience that some of the most innovative minds and most successful companies in the world also happen to live in "flyover country."