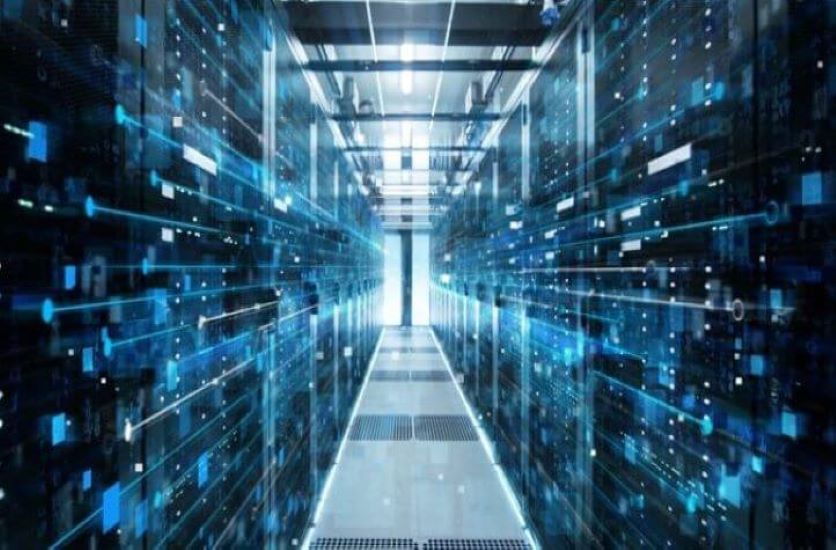 With 2020 unfolding unpredictably, meeting HPC challenges is a real issue in a global health crisis. The coronavirus COVID-19 outbreak is taking center stage as governments and organizations are implementing a wide range of public health and public safety measures to contain and minimize the global health threat. Service providers are taking proactive steps to help combat the crisis, including commitments to cancel shutoffs and temporarily closing retail outlets. Equally important, they are providing the network and collaboration capabilities essential to carrying out government mandates and efficiently coordinating community-wide responses.
The global infrastructure and digital ecosystem require dynamic, reliable, and resilient networks that answer worldwide emergency situations. This requires the consistent availability of dynamic communications that are leveraging the latest technology developments and innovations in areas such as hardware-to-software (HW2SW) transformation of networks.
High Performance Computing (HPC) is the Key Adoption Challenge in HW2SW Environments
For services providers, understanding the most important adoption challenges, in particular the role of high-performance computing (HPC), (or supercomputing) in executing a successful HW2SW strategy has quickly become of central importance and vital for business operations. Yet we know that meeting HPC challenges is a major undertaking for many.
To better comprehend HW2SW migration challenges within service provider organizations, our team at Futurum Research, in partnership with Intel, undertook a global research study of 465 business and technology professionals helping to shape, implement, and support these initiatives. Survey respondents clearly identified that meeting HPC challenges is the top adoption challenge for their both their organizations and users in hardware to software (HW2SW) environments. You can find the report here: The State of Hardware-to-Software (HW2SW) Transformation.
Minimizing HPC Adoption Barriers Will Play an Increasingly Vital Role in the HW2SW Transformation of Service Provider Networks
Service providers are helping drive transformational change within the communications industry and the customers they serve, as evidenced by their rapid response in meeting the distinct challenges of the global coronavirus threat. All the while, service providers are also undergoing significant change and transformation, which enable them to support and scale emerging technologies, such as HPC, 5G, Edge Computing, the Internet of Things (IoT), and Artificial Intelligence (AI) that are driving waves of new applications and fulfilling emerging digital customer requirements.
Service providers now recognize that they must change, adapt, and become more agile to proactively address and capitalize on these emerging opportunities. As it relates to the COVID-19 pandemic, these emerging technologies will and, in some instances, already are, playing a pivotal role in combating any global health crisis. For many, this involves a shift, or migration, from a hardware-centric to software-centric infrastructure and services model.
Challenges and Adoption Barriers CSPs and Their Users and Customers Face
In order to better understand the challenges communications service providers (CSPs) and their users and customers face, we asked our survey respondents a very broad question on overall barriers. Respondents shared they expect ongoing struggles with HPC implementations within their own network, as well as for their users, as the most significant adoption challenge in HW2SW environments.
CSPs are not alone in meeting HPC challenges of reliably and systematically keeping pace with the computation, storage, and networking demands of HPC applications. We view having a comprehensive data center workload optimization strategy in place as essential in addressing the scaling and data management demands of HPC.
The advent and quickening adoption of 5G-IoT is obliging service providers to meet new HPC demands related to the storage and processing of massive amounts of data in a short amount of time. In the Asia-Pacific region, in particular and where 5G deployments are the furthest along, CSPs are struggling with meeting HPC challenges due to factors such as expansion of interworking with enterprise HPC platforms and are exploring how they can optimize their own HPC investments and builds.
In looking at our adoption barriers survey, we believe it is important to also take note of the distribution of responses across the ten applications we queried our panel about. While HPC, Virtualization/NFV, and AI & Advanced Analytics are at the top of the list, areas like 5G-IoT adoption, Storage/Data/Containers, Legacy BSS, and Automating Operations draw very close. We believe this indicates that there are a wide number of forces driving HW2SW transformation and that likely it is a convergence of more than five or six of these applications and factors pushing forward investment rather than HPC exclusively. This is especially true given the interdependence of these technologies in driving emerging network capabilities such as containers and micro-services as well as 5G-IoT and AI/ML. You can see that for yourself below—
The Key Takeaways from HPC's Role in Service Provider HW2SW Environments
As you can see from the above graph, service providers are pinpointing meeting HPC challenges as the most significant adoption challenge for their networks and their users by a clear margin, even within complex HW2SW settings. The outcome confirms service providers are facing challenges in non-traditional, yet increasingly relevant technology areas such as HPC. The advent and quickening adoption of 5G-IoT is obliging service providers to meet emerging HPC requirements, now increasingly the province of the academic, financial services, and life science domains. In the Asia-Pacific region in particular, and where 5G deployments are the furthest along, service providers are encountering more HPC-based challenges due to factors such as expansion of interworking with enterprise HPC platforms and exploring how they can optimize their own HPC investments and builds.
HPC Assuming a More Pivotal Role as a Result of COVID-19
The upheaval caused by coronavirus COVID-19 has been a game-changer as it relates to business operations across almost every industry. We see HPC assuming a more pivotal role across all regions in containing the COVID-19 outbreak and meeting HPC challenges continuing to be a significant issue in this global health crisis.
With the focus on COVID-19 and combating this global pandemic, we are seeing technology companies step up in impressive ways. For example, Intel is partnering with BGI Genomics and Lenovo in China to speed up the healthcare community's understanding of COVID-19's genomic characteristics, enlisting HPC and artificial intelligence (AI) technology to bolster the initiative. Through this alliance, HPC is playing a crucial role in strengthening BGI's sequencing tools in order to accelerate the healthcare community's quest to better understand the transmission patterns of the virus and quickly produce new and improved diagnostic methods and tools.
Just last week, the White House Office of Science and Technology Policy and the Department of Energy created the COVID-19 High Performance Computing Consortium (HPCC) in order to use HPC capabilities to massively increase the speed and capacity of coronavirus-related research. The HPCC consists of organizations in the government (e.g., Argonne National Laboratory, NASA, NSF), academic (e.g., MIT, RPI), and industry (e.g., IBM, AWS, HPE, Microsoft, and Google Cloud) sectors that have volunteered free compute time and resources on their platforms.
Making resources like this available is resource-intensive and costly but we are in a period where the public and private sectors need to collaborate like never before to solve this global pandemic. The formation of the HPCC attests to HPC's crucial role and value in solving the COVID-19 global public health and safety crisis.
We are excited to see these organizations stepping up and believe that service providers are now especially keen on prioritizing their HPC investments and interworking with such enterprise and government users to catalyze their own HW2SW transformation objectives as well as augment vital coronavirus research. In 2020, it is truly a matter of life and death. If you're adopting or exploring adopting HPC for your network and users, I encourage you to download and read The State of Hardware to Software (HW2SW) Transformation.
Futurum Research provides industry research and analysis. These columns are for educational purposes only and should not be considered in any way investment advice.
Other insights from the Futurum Team:
Intel CEO Letter Focuses on Balancing Empathy and Continuity During COVID-19 Crisis
IBM Leads High Performance Computing Consortium to Expand COVID-19 Fight
Telehealth and IoT Free Up Hospital Beds, Providing Value in Big Ways
2020 Outlook: Operators Must Implement Hardware-to-Software (HW2SW) Transformation or Risk 5G Implosion
Image Credit: HPCwire
The original version of this article was first published on Futurum Research.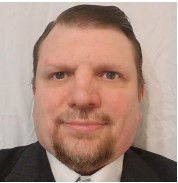 Ron is an experienced research expert and analyst, with over 20 years of experience in the digital and IT transformation markets. He is a recognized authority at tracking the evolution of and identifying the key disruptive trends within the service enablement ecosystem, including software and services, infrastructure, 5G/IoT, AI/analytics, security, cloud computing, revenue management, and regulatory issues.