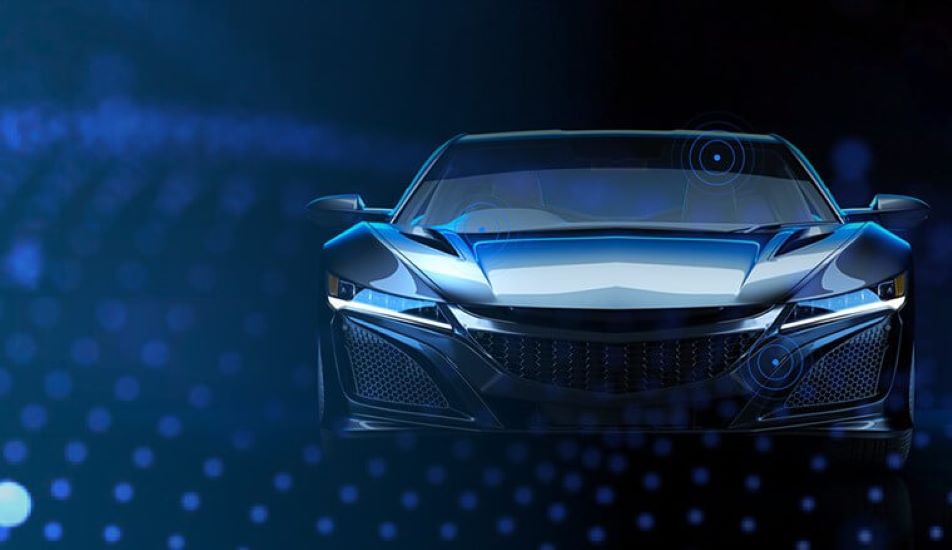 The News: Marvell announced the availability of its IEEE 802.3ch-based multi-gig automotive Ethernet PHY designed to enable the high-speed transfer of data in tomorrow's connected cars. Next generation vehicles that deploy advanced features such as driver assistance systems, 5G connectivity, and autonomous driving will require that massive amounts of data be moved quickly and efficiently within the car's in-vehicle network (IVN).
By providing up to 10Gbps throughput data transmission for IVNs, Marvell's new PHY addresses the demand for ultra-high speed, secure and low latency data exchange on standards-based networks. The launch extends Marvell's presence in automotive networking, following the company's 2018 introduction of the innovative pre-standard, multi-gig automotive Ethernet PHY solution. Read the Marvell release here.
Marvell's New Automotive PHY Enables Car Makers to Go Zonal
Analyst Take: Marvell's new automotive PHY, the 88Q4346, is targeted at driving forward vehicle architectures from domain-based to zonal-based platforms. In traditional domain-based architectures, electronic control units (ECUs) of each domain are connected to the cameras, sensors, and actuators across the vehicle, requiring large spaghetti-style spanning amounts of cable to connect all end nodes.
Using the same cable harness approach is costly, ponderous, and burdensome to install, mitigating the ability of auto makers to reduce manufacturing costs. In contrast, through the zonal-based architecture, Marvell's new 10H PHY enables the aggregation of protocols and signals in each zone of the vehicle over multi-gig Ethernet backbone, using a single pair of lightweight cables to reduce power consumption and costs in electrical vehicles.
Marvell needed to launch the 88Q4346 product to defend Marvell Automotive's broad presence and influence across the IVN market segment. This strong market position includes 1K+ engineers developing Ethernet IP and products, 2K+ patents, and over 30 automotive IVN products in 2020.
Marvell asserts market leadership in automotive Ethernet technology due to distinguished breakthroughs such as first to market delivery of 1000BASE-T1 PHY, automotive secure switch, and multi-gig Ethernet PHY products. These breakthroughs have culminated in Marvell offering the complete roadmap for automotive Ethernet portfolio development across the switch, PHY, and controller realms. Moreover, Marvell has attained ASPICE Level 2 certification and ASIL-B certification for its products.
Marvell Capitalizes on Key Automotive Trends
Marvell's new 802.3ch 10G Ethernet PHY offering is aligned to benefit from next generation automotive trends, such as Advanced Driver Assistance Systems (ADAS) adoption, that are defining the market. The automotive manufacturing sector is assimilating higher levels of autonomy that require higher resolution sensor integration that is well-suited for pulling demand for 10G Ethernet PHY technology and its higher speed and capacity capabilities.
5G's rapid expansion provides the mobile connectivity speeds required to help power connected car innovation. 5G is enabling real-time vehicle to ecosystem-wide communications that improve safety and user experiences, especially for drivers. I see the widespread availability of low latency 5G networks as essential for strengthening the connected car business case and outcomes, including autonomous vehicle and IVN applications.
Moreover, 5G networks are critical to delivering advancements such as faster networking and compute capabilities that transform the traditional automobile into a sophisticated computer (or data center) on wheels per Elon Musk's positioning of Tesla EVs. Increasingly cars are developed and architected on a software-defined basis. As a result, car computing is becoming more centralized, mandating the support of high-speed data interconnects to enable the high-speed networking of high-performance IVN.
Marvell's New Ethernet PHY Capabilities Deliver IVN Innovation and Competitive Edge
Marvell needed to unveil the 10G Ethernet PHY product to demonstrate portfolio development progress for its $10 billion acquisition of Inphi, particularly after gaining approval for the deal by China's State Administration for Market Regulation in March. The completion of the Inphi deal infuses high-speed data interconnect (i.e., physical layer analog, DSP, and optics assets) across the Marvell portfolio including automotive Ethernet, DPU, and security applications.
Now Marvell's 2nd generation 88Q4365 Ethernet PHY device delivers capabilities such as:
IEEE 802.3ch compliance
Speed grades: 2.5/5/10GBASE-T1
802.1AE MACsec support
Energy Efficient Ethernet
Sleep/Wake: TC10
AEC-Q100 Grade 2 (-40 degrees C to +105 degrees C)
7 X 11 BGA
In particular, I see the MACsec Integrated Automotive Multi-gig T1 PHY capabilities as a key differentiator, since MACsec safeguards IVN by securing data exchange on a hop-by-hop basis, providing comprehensive security assurances. This includes preventing Layer 2 security threats such as intrusion, man-in-the-middle, and replay attacks.
The new product also provides low power thresholds through TC10 and EEE (Energy Efficient Ethernet) support. The TC10 Capable Multi-gig PHY enables Partial Networking capabilities which execute swift and on-demand wake/sleep functions throughout IVN segments. EEE delivers power savings through asymmetric data transfer capabilities that allow different data speeds in each direction.
NVIDIA's endorsement validates that Marvell's latest 10G PHY solution provides the scaling required to support vehicle self-driving levels spanning from Level 2 to Level 5 (e.g., Level 5 is fully autonomous vehicle). Specifically, NVIDIA uses Marvell's solution to enable data transfer at multi-gig speeds in combination with low-latency load balancing in aggregate to deliver remarkable 200 TOPS (trillion operations per second) performance.
What's Ahead?
I believe Marvell now has the sales and marketing opportunity to demonstrate the broader automotive ecosystem and societal benefits of its automotive Ethernet technology. This includes emphasizing how the built-in security and IVN capabilities significantly augment key segments such as public safety fleets and their ability to respond to serious emergencies and threats. In addition, Marvell's technology contributes to the safety parameters across a wide array of automotive OEMs, helping to lower insurance costs for individual drivers and businesses alike.
Overall, I see Marvell successfully defending and expanding its robust market presence in the automotive Ethernet market through its second generation 10G Ethernet PHY launch. The new Marvell 88Q4346 PHY delivers the MACsec security, TC10 & EEE power savings, and triple-speed PHY differentiators to assure Marvell's competitive edge in the IVN market segment. IVN rivals, like NXP Semiconductors and Renesas, will need to directly counter Marvell's move with new product development and marketing initiatives or risk falling further behind.
Futurum Research provides industry research and analysis. These columns are for educational purposes only and should not be considered in any way investment advice.
Other insights from Futurum Research:
Samsung and Marvell Renew Vows and Co-Develop New SoC
Marvell Octeon DPU Family Boards the Burgeoning Evenstar Initiative
Cloud and 5G Strength Drive Marvell to Four Consecutive Growth Quarters
Image Credit: Marvell
The original version of this article was first published on Futurum Research.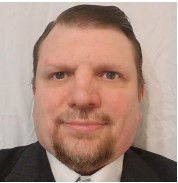 Ron is an experienced research expert and analyst, with over 20 years of experience in the digital and IT transformation markets. He is a recognized authority at tracking the evolution of and identifying the key disruptive trends within the service enablement ecosystem, including software and services, infrastructure, 5G/IoT, AI/analytics, security, cloud computing, revenue management, and regulatory issues.