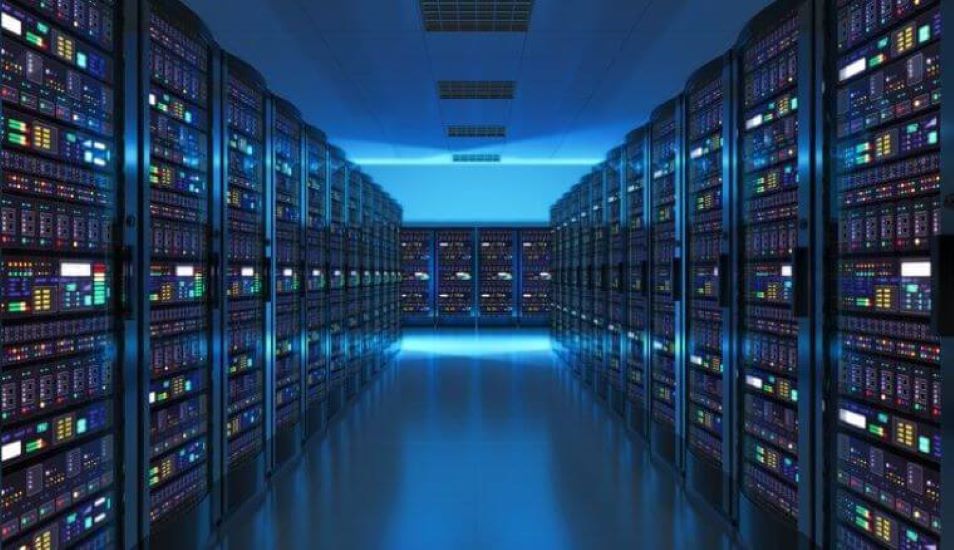 The News: The mainframe ecosystem appears to be focused on mobilizing for common good. This is evident in a couple of ways, first, the full support of Micro Focus for Congressmen Matt Cartwright's (D-PA-08) proposal for a bill that will invest in mainframe skills development, called the Grace Hopper Code for Us Act. This act is intended to support universities and colleges "in the development and implementation of instruction regarding maintaining, developing, and modernizing information systems utilizing critical computer legacy computer languages." For more on the proposed Grace Hopper Code for Us Act, visit Congressman Cartwright's website. You can read the press release from Micro Focus on their support for the proposed act here. In addition, Broadcom has provided some interesting quarterly analyst guidance on key directional trends in the mainframe industry relevant to this topic, which I'll cover below.
Mainframe Ecosystem Mobilizes for Common Good with Congress, Micro Focus, and Broadcom Providing Encouraging News
Analyst Take: After tough Q2 financial results for the mainframe, the news this past week is a lot more positive. There are some good announcements coming out of the mainframe community, such as the news coming out of Washington that legacy mainframe language training and development will be up for federal funding. Proposed by Congressman Matt Cartwright, the proposed bill seeks to give three-year grants of no more than $5,000,000 to five U.S. higher ed institutions, supporting courses, scholarships, and internships for students interested in learning about maintaining, developing, and modernizing core computer languages like COBOL, Assembly, AL/I and others. With a dearth of highly skilled tech workers across the industry as a whole this proposed bill comes at the right time.
It was no surprise to see Micro Focus involved in the bill's development due to the company's deep expertise in the mainframe space. With research showing that 92% of IT leaders regard their COBOL applications as strategic to their business, this legislation, aimed at training the next generation of workers and focusing on modernization of core applications for critical IT infrastructure is significant. In the Micro Focus release (linked above) issued to coincide with the announcement of the bill, I felt the key quote was from Neil Fowler, GM of Application Modernization and Connectivity, saying: "As foundational elements of IT and business transformation, insufficient investments in critical business programming languages like COBOL puts our most successful organizations and government departments at risk. With our company's work in modernizing business programming languages and investing in future talent with our Micro Focus COBOL Academic Program, we are honored to support this U.S. House of Representatives' bill to ensure the next generation of programmers is well-versed in these increasingly-important and critical computer languages."
Looking on to other players in the mainframe ecosystem, I had the opportunity late last week to be briefed in depth by Greg Lotko the SVP and GM of Broadcom's Mainframe Software Division and his team. The team shared with me a couple of major topics that are directionally important for where the mainframe is heading over the medium term, which I share below.
Ensono Expands Relationship with Broadcom
One of the main focus areas for the Broadcom briefing was the strategic partnership the company is forging with mainframe services leader Ensonso. As clients increasingly look to get out of owning assets within a data center that they own or lease space in and transition to a hybrid cloud model, the mainframe is naturally following the trend. Ensono is well positioned to help capture this wave. The Broadcom and Ensono teams went to great lengths to outline the depth of their relationship and how they are driving value for their respective customers as a result.
Beyond the mutual back scratching, what I took away from the session was that Broadcom is looking to build long term, value-based engagements with the mainframe cloud providers. There was no sense of the relationship being transactional or, for that matter, product focused. Rather, the focus by both Broadcom and Ensono was how they could be a long term strategic partner to their clients. Given the criticality of mainframe services and the length of the contracts we are talking about, this is hardly surprising. Nonetheless, I was encouraged by the sentiment and by the obvious partnership that was on display as Lotko and his team talked about what they are doing to support the growth of Ensono both in the U.S. market and also in the UK.
Mainframe Business Pivots: Becomes More Open
The other key theme from the Broadcom briefing was the focus on how the business is pivoting to a more open source model. The Broadcom team were joined on the call by John Mertic and Mike Dolan from The Linux Foundation to talk about the 'Open Mainframe Project' (OMP). The OMP is a Linux Foundation collaborative project designed to advocate for open source projects on the Mainframe platform. While there was nothing newly announced by either Broadcom or the OMP, it was intentional that Broadcom invited the OMP to the analyst call. The entire focus from the Broadcom team was on how the open source model is bringing value to the mainframe ecosystem and how Broadcom has been strategically investing in OMP and through projects such as Zowe and others to leverage the community to provide foundational layers that no single company could economically develop on their own. I will be watching closely in the coming months as Zowe gains more traction and moves into production for adoption statistics, but the insight into the vibrancy of the Github based community is encouraging given the size and scale of the project.
COBOL Becomes a Congressional Priority
COBOL as a legacy mainframe language hit the news early in the pandemic as ill-informed commentators jumped on the language to incorrectly draw a link to challenges in processing key government services. The mainframe community rallied to address this rapidly emerging dynamic and the COBOL working group was formed under the OMP to mobilize the disparate entities for the common goal of providing advocacy for the language.
The proposed Grace Hopper Code for Us Act mentioned earlier was hitting the wires as the Broadcom briefing was underway, so I asked the team for their comments. Hayden Lindsey Vice President, WW Engineering & Architecture, Mainframe Division at Broadcom was able to comment on the call and I followed up to get his more measured comments after the call:
"We fully support U.S. Representative Matt Cartwright's initiative proposing higher education and funding to build new skills for computer languages such as COBOL, Assembler, and PL/I that are still commonly used today on modern mainframe systems.

Broadcom has a long history of investments in developing skills and future talent to support their business-critical mainframe systems. We support many efforts in the mainframe ecosystem to address this. These include open education initiatives through the Open Mainframe Project, free online education for our customers, and our Mainframe Vitality program.

Attracting the next generation of talent to work on the mainframe also requires using the same modern tools and processes they use on other platforms. That's why we've made investments in several areas, including COBOL and Assembler plugins for VS Code and Eclipse Che, Zowe, and Bridge for Git. Since most enterprise applications are hybrid, including the mainframe portions in an integrated end-to-end CI/CD pipeline is now possible with our APIs and integrations with open source solutions. Adding more higher education training on typical mainframe programming languages will improve the situation further."
This bill by Congressman Cartwright is going to be interesting to watch as it passes through the house. The U.S. House of Representatives is focused on infrastructure more widely at the moment, with a desire to fund important areas such as broadband roll-out to rural communities, roads, bridges, and runways. I believe that investing in legacy IT systems should be seen in the same light and with the same importance as other infrastructure initiatives. These crucial backbones to the way the U.S. federal and local government processes work need not be the subject of wholesale rip and replace, but rather the focus of modernization and transformation.
I believe that as companies move beyond the folly of rip and replace projects and focus on mainframe modernization instead, they will increasingly need the skills this bill endeavors to provide. The Congressional landscape is a hard one to predict, especially these days, but I will be particularly interested to see whether this modest funding proposal gains cross party support in the House and leads to meaningful change in the landscape of how legacy programming languages are taught in the U.S. academic system.
Disclosure: Futurum Research is a research and advisory firm that engages or has engaged in research, analysis, and advisory services with many technology companies, including those mentioned in this article. The author does not hold any equity positions with any company mentioned in this article.
Other insights from Futurum Research:
AT&T Preps For 5G Coming To Life At Warner Media Innovation Lab Event 
SAS Announces Plan To Go Public Seeking Talent And Transformation
AMD Q2 2021 Earnings: The 99% Solution?
Image Credit: Channel Futures
The original version of this article was first published on Futurum Research.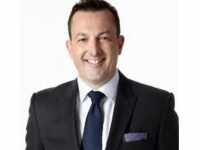 Steven Dickens is Vice President of Sales and Business Development and Senior Analyst at Futurum Research. Operating at the crossroads of technology and disruption, Steven engages with the world's largest technology brands exploring new operating models and how they drive innovation and competitive edge for the enterprise. With experience in Open Source, Mission Critical Infrastructure, Cryptocurrencies, Blockchain, and FinTech innovation, Dickens makes the connections between the C-Suite executives, end users, and tech practitioners that are required for companies to drive maximum advantage from their technology deployments. Steven is an alumnus of industry titans such as HPE and IBM and has led multi-hundred million dollar sales teams that operate on the global stage. Steven was a founding board member, former Chairperson, and now Board Advisor for the Open Mainframe Project, a Linux Foundation Project promoting Open Source on the mainframe. Steven Dickens is a Birmingham, UK native, and his speaking engagements take him around the world each year as he shares his insights on the role technology and how it can transform our lives going forward.