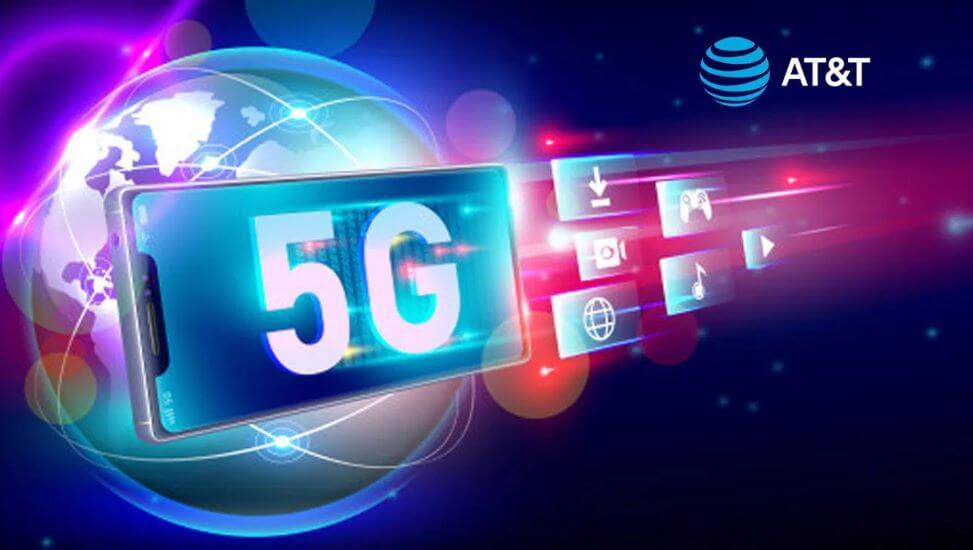 The News: A couple of weeks ago at WarnerMedia Innovation Lab, AT&T made a slew of moves to push its 5G capabilities, including announcing new partnerships, new data plans, and a new personal best—250 million 5G users covered. Read more about AT&T's announcements here.
AT&T Preps for 5G Coming to Life
Analyst Take: 5G has been in development for what feels like a decade. For companies like AT&T, this has meant getting a new ecosystem infrastructure in place that can support the spectrum and coverage areas, devices that are 5G ready, and getting rate plans in place. And after these recent announcements, it seems like AT&T is finally ready to unleash the full power of 5G.
The WarnerMedia Innovation Lab, located in NYC, was developed in partnership with WarnerMedia Ad Sales and with Xandr, AT&T's advertising and analytics company. Created from a practical standpoint, seeking to address changing consumer media habits, both creatively as well as from a marketing and advertising perspective, the Lab also is intended to provide a showcase for consumer-ready experiences, dedicated R&D environments, an incubator for content and tech, and a collaborative workspace environment. Moreover, the Lab was designed to bring 5G experiences to life through exploration and development initiatives, and that's what we saw the focus on at this most recent event.
AT&T Forges New Partnerships to Showcase 5G
At the mid-July WarnerMedia Innovation Lab event, AT&T execs announced a host of new partnerships designed to drive new experiences for consumers across a wide variety of apps, sports teams, and even airports. Here are a few from the diverse set of partnerships that caught my attention:
Google Stadia for cloud game streaming (maybe this will actuallymake Stadia relevant?)
Bookful, which is a library of immersive children's books, provides immersive AR reading experiences (and six months of free service fornew and existing customers with an AT&T 5G device)
AT&T and Boingo aim to deliver better wireless access at airports, deploying At&T 5G+ at 12 airports nationwide, including JFK, LaGuardia, O'Hare, and Midway.
Teams like the Dallas Cowboys (who play in the AT&T stadium) and the Chicago Bulls hope to provide better internet access and experiences for fans attending games.
The NBA and the WNBA are working on concepts for more immersive fan experiences.
As an aside, I knew that WarnerMedia Labs was focused on sports and exploring the potential of 5G for 'sports storytelling.' Before the pandemic swept in, the WarnerMedia team was experimenting with 5G to broadcast games and bringing fan experiences to life. For example, in the summer of 2019, the Lab helped the NBA conduct its first live broadcast over AT&T's 5G network, shot completely by six smartphones. That kind of innovation sets the stage for a completely new fan experience, and one where fans themselves are creating live-streamed content.
Also showcased at this July event is AT&T's partnership with Facebook Reality Labs on producing a 5G-powered AR effect that ties in with the just-released Space Jam movie. Users can take a selfie on a 5G phone and drop it into an AR Space Jam character which can then be shared on either Facebook or Instagram. I'll ask my 12-year-old grandson if he knows (or cares) about this. It could be just a bit too soon, but we'll see.
These are only a handful of the partnerships announced thus far but it's clear that with its relationship with WarnerMedia Lab and these partnerships with major brands that AT&T is hoping for wide appeal. To my way of thinking, this isn't just about 'winning the race for 5G' —it's also as much about keeping customers happy and giving them a reason to stay around. The 'what have you done for me lately' mindset for consumers is always but a heartbeat away and keeping customers is a very big deal for mobile carriers.
Will AT&T's efforts pay off for consumers?
Will AT&T's efforts pay off for consumers? It's really too soon to tell. Early research has shown that users haven't noticed much difference between early 5G and 4G — perhaps not surprising given it's taken awhile to build out both user ecosystem and infrastructure. Today, for nationwide 5G, the carrier is using lower band spectrum and dynamic spectrum sharing (DSS). AT&T is still waiting on the C-band spectrum with the first 40 MHz expected later this year that will likely dramatically alter the 5G experience. AT&T's stated goal is to cover 70-75 million people with C-band by 2022 and 200 million by the end of 2023. Millimeter wave will be deployed in 40 regions by the end of the year.
When users finally have some content that works solely with 5G, they may better recognize what it brings to the table. And we're getting there. AT&T has been incredibly strategic about its build-out, bringing in big-hitters like Google, the NBA, and Facebook into its fold. At this point, it's all about educating consumers about what's now, what's possible, and what's ahead, that can get them excited and entice them to not only stay around, but to want to explore the benefits that 5G can ultimately offer more deeply. Events like this one at WarnerMedia Lab are important, because, for consumers, seeing is (sometimes) believing). Seeing what's possible, and getting excited about innovative content offerings, real-time responsiveness, immersive fan experiences, etc. will go a long way in driving customer acquisitions and retention.
The exciting part? 5G is just getting started and AT&T, Verizon, T-Mobile, and other players in the space will continue to move the needle. There will be more innovations, applications, and improvements as 5G continues to roll out across the country, and I can't wait to see where it takes us.
Disclosure: Futurum Research is a research and advisory firm that engages or has engaged in research, analysis, and advisory services with many technology companies, including those mentioned in this article. The author does not hold any equity positions with any company mentioned in this article.
Other insights from Futurum Research:
The Future of 5G: AT&T's Partnership with MxD, Futurum Tech Webcast, Interview Series
T-Mobile WFX Unlimited 5G Plans Take on Verizon and AT&T in the Enterprise
AT&T and Google Cloud are Ready for Prime Time 5G and Edge Computing Business
Google Stadia Revolutionized Gaming — Here's Why It's Too Late
Image Credit: 9to5Mac
The original version of this article was first published on Futurum Research.
Shelly Kramer is a Principal Analyst and Founding Partner at Futurum Research. A serial entrepreneur with a technology centric focus, she has worked alongside some of the world's largest brands to embrace disruption and spur innovation, understand and address the realities of the connected customer, and help navigate the process of digital transformation. She brings 20 years' experience as a brand strategist to her work at Futurum, and has deep experience helping global companies with marketing challenges, GTM strategies, messaging development, and driving strategy and digital transformation for B2B brands across multiple verticals. Shelly's coverage areas include Collaboration/CX/SaaS, platforms, ESG, and Cybersecurity, as well as topics and trends related to the Future of Work, the transformation of the workplace and how people and technology are driving that transformation. A transplanted New Yorker, she has learned to love life in the Midwest, and has firsthand experience that some of the most innovative minds and most successful companies in the world also happen to live in "flyover country."