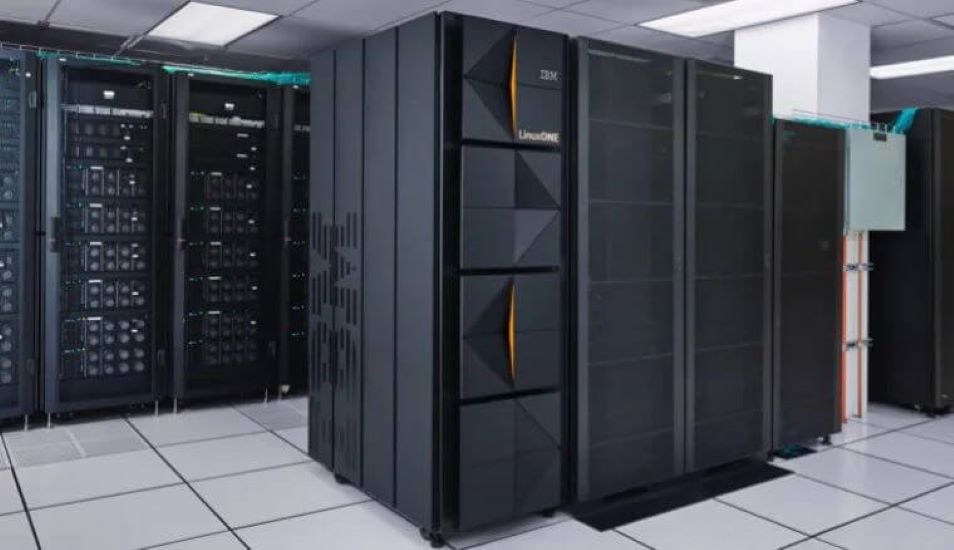 The News: At Open Source Summit in Dublin earlier this week, IBM announced the latest release of these high-end LinuxONE server range, the Emperor 4. For more details of the release see the full IBM Press Release here.
LinuxONE – The Penguins Are Back
Analyst Take: Before we dive into the details of the announcement, let's get the name out of the way. The LinuxONE line of servers was launched by IBM to much fanfare back in 2015 and the penguin names were front and center in the launch. In fact, the whole launch of LinuxONE was very un-IBM at the time. Having spent some time going down memory lane, the original launch video was hard to find, but if you want to see how crucial the penguins were in the overall launch check out this video. So when IBM launched the LinuxONE III back in 2019 and the servers were called LT1 and LT2 the collective community groaned as the IBM brand antibodies had kicked in. With the return of the LinuxONE Emperor 4 innovative service has been resumed and I for one am very glad that IBM has returned to honoring Tux the penguin, the mascot of Linux, in the name of the server models. The LinuxONE 4 Rockhopper will surely return at some point in 2023 when the new air cooled and entry systems are launched, although this hasn't been confirmed by IBM.
IBM Leans into Sustainability for New LinuxONE
The LinuxONE range of servers has been in the market since 2015 and throughout the three previous generations, IBM has focused on security, availability and the overall scalability of the system. With the LinuxONE Emperor 4, the focus has shifted to sustainability. According to numerous surveys, global datacenter power consumption has been growing, especially when you factor in the huge growth in the datacenter power consumption driven by the hyperscale cloud providers. Coupled with this explosive growth in datacenter power consumption, many organizations are making ambitious ESG claims and driving the desire to become carbon neutral a board-level objective.
Against this backdrop, IBM is wise to focus on the proven capabilities of LinuxONE to consolidate enterprise workloads onto a fewer number of compute cores and therefore reduce the aggregate power consumption required to complete the same workload. Through a combination of the Telum microprocessors 5.2Ghz speed and huge cache, the system is able to deliver a 16:1 consolidation ratio Vs x86 chip architectures according to IBM benchmarks.
IBM LinuxONE Emperor 4 — Hardware Deep Dive
Having reviewed the announcement details for the latest LinuxONE system, I wanted to dive deeply into what we can expect from the new system. The first thing to cover is that the Emperor 4 leverages the Telum processor that was announced at the Hot Chips conference last year. Futurum Research Principal Analyst, Daniel Newman covered the Telum announcement at the time.
System size. LinuxONE Emperor 4 has a maximum of 200 client-configurable cores, which is an increase of 10 over IBM LinuxONE III. This may not sound much for a 4-rack system, however, these cores are not created equal when it comes to how they stack up against traditional x86 cores. The LinuxONE Emperor 4 single processor capacity is designed to enable equal n-way at common client configurations, approximately 9% greater than on LinuxONE III with some variation based on workload and configuration. The largest LinuxONE Emperor 4 is expected to provide approximately 17% more total system capacity as compared to the largest LinuxONE III with some variation based on workload and configuration. Within each single drawer, LinuxONE Emperor 4 provides 25% greater capacity than LinuxONE III for standard models and 40% greater capacity on the maximum configuration model, enabling efficient scaling of partitions which is key for certain scale-out workloads.
Cache & Memory. The LinuxONE range of systems are positioned as a transaction workhorse, often being the 'system of record' for databases and applications that are Linux and open source based. A key part of any transactional system is the cache available to the processor. Cache size is materially important in transactional scenarios especially on database workloads such as Oracle. The LinuxONE Emperor 4's redesigned cache structure has the following cache sizes:
256 KB L1 per PU core
32 MB semi-private L2 per PU core
256 MB (logical) shared victim virtual L3 per chip
2 GB (logical) shared victim virtual L4 per CPC drawer
The cache subsystem consists of semiprivate 32 MB Level-2 (L2) caches per core that are working in concert to provide up to 256 MB virtual Level-3 (L3) cache per chip and up to 2 GB virtual Level-4 (L4) cache per drawer. The result is that virtual L3 and L4 caches provide 1.5 times the cache capacity per core compared to LinuxONE III.
LinuxONE Emperor 4 supports up to 10 TB of main memory per drawer and 40 TB per system based on a newly designed memory buffer chip that provides up to DDR4-3200 memory speed, depending on memory size, delivering 50% more memory bandwidth per drawer than LinuxONE III. This is designed to improve overall workload performance, particularly for data-intensive analytics and AI applications. The new memory interface uses transparent memory encryption technology to protect all data leaving the processor chips before it's stored in the memory DIMMs. IBM doesn't highlight whether the memory in the new system inherits the redundant array of independent memory (RAIM) memory approach found on previous systems, where memory is effectively striped using a RAID10 approach typically only found in SAN based storage systems, this approach ensures that the system isn't impacted by memory failures often seen in commodity x86 and ARM based systems.
While the comparison with the previous LinuxONE LT1 system specs is interesting I will be looking for IBM to provide more comparisons and benchmarks against x86 based systems. The LinuxONE range of systems is so different in how it operates at the underlying processor, cache, and memory level to traditional x86 servers that IBM needs to provide more clarity on this comparison. In addition, if IBM is looking to truly capture new clients with this system, compares against previous models don't help customers looking to evaluate the system for the first time. The LinuxONE TCO calculator is a good first step here for clients, but more detail I think will be important.
New Emperor 4 Features On-Chip Integrated Accelerator for AI
The Emperor 4 is built with the on-chip Accelerator for AI that is designed to radically improve decision velocity in transactional scenarios. The on-chip AI scoring logic provides sub-microsecond AI inferencing for deep learning and complex neural network models. This affords the ability to handle the demands of near real-time AI data gravity and transaction gravity intersect. What is required to handle these demanding scenarios is data is co-collocated with transactional systems and infused with AI inferencing. Only then can customers achieve the holy grail of insights at speed and at a scale to enable the decision velocity they so desperately need.
The on-chip Integrated Accelerator for AI is designed for high-speed, real-time inferencing at scale. It is designed to add more than six TFLOPS of processing power shared by all cores on the chip. This centralized AI design is intended to provide extremely high performance and consistent low-latency inferencing for processing a mix of transactional and AI workloads at speed and scale.
The ability to apply complex neural network inferencing on real-time data can deliver insights within high throughput enterprise workloads while still meeting stringent SLAs especially as Linux-based environments are becoming core to many customers' systems of record. This new AI inference capability will allow customers to make improved insights at the point of impact, for instance, in scenarios like fraud detection by providing insight during the transactions.
I will be looking for IBM to provide more clarity about how the Telum processor in the LinuxONE Emperor 4 delivers specifically for open source-based analytics solutions running purely in a Linux environment in post-launch updates.
Security and Encryption
A key focus for IBM with the LinuxONE line of servers and the cloud service that leverages this system in the IBM Cloud called HyperProtect has been security-focused workloads. The LinuxONE Emperor 4 provides the following quantum-safe capabilities:
Key generation
Encryption
Key encapsulation mechanisms
Hybrid key exchange schemes
Dual digital signature schemes
Cryptographic enhancements for CCA and Enterprise PKCS #11 (EP11)
LinuxONE Emperor 4 delivers critical cryptographic capabilities that help address the ever-changing security requirements around key management and distribution, data management and compliance, and protecting enterprise data. The new system is designed to meet the FIPS 140-3 at Level 4 for cryptographic modules. IBM's Common Cryptographic Architecture (CCA) 8.0 is designed to be certified to meet the hardware security module (HSM) requirements from the PCI Security Standards Council (PCI SSC). Its unique design eases migration of applications and keys and expands to add new cryptographic algorithm support.
CEX8S with CCA firmware includes complete AES-based financial services processing. The AES processing updates are useful for payment network participants that are upgrading security to newer AES-based security protocols. Signature scheme support is enhanced with EdDSA (Ed448 and Ed25519) and Elliptic Curve Schnorr Digital Signature Algorithm (EC-SDSA), including the secp256k1 curve.
The CEX8S with CCA firmware has added secure key support for quantum-safe cryptography private keys for both signature and key encapsulation method (KEM) use cases. The CCA interface adds support for Cryptographic Suite for Algebraic Lattices (CRYSTALS) Dilithium secure private keys of sizes (6,5) and (8,7) for both round 2 and round 3 versions of CRYSTALS-Dilithium, usable for digital signature generation and verification. The CCA interface also adds support for round 2 of the CRYSTALS Kyber 1024 parameter set, a key encapsulation mechanism (KEM), which can be used to protect 32-byte values. These pieces are also combined with Elliptic-curve Diffie-Hellman (ECDH) support to offer clients a complete quantum-safe cryptography hybrid key agreement scheme, implemented with secure CCA private keys for all involved private keys. This is useful for scenarios where data needs enhanced authentication against future quantum computing attacks on conventional cryptography.
Those paragraphs above are hard going for the non-security focused reader, but the net summary is that LinuxONE Emperor 4 is designed for the most demanding security-focused and regulatory demanding workloads. I see IBM continuing to get traction with the digital asset community, for instance as the new Emperor 4 systems continue to focus on the core requirements demanded by crypto and blockchain-based workloads.
LinuxONE Customer Traction
One highlight of the Emperor 4 launch was the specific mention of the adoption by Citi of LinuxONE to run MongoDB workloads. IBM will need to provide more clarity on the specifics of the Citi project but, based on what I can glean from the announcement briefings, Citi consolidated a huge MongoDB footprint that was already deployed on legacy x86 based systems and realized impressive performance and carbon footprint reductions as a result.
IBM has a significant opportunity to drive new client adoption of its systems with LinuxONE. Typically, IBM with its mainframe zSystems and POWER based offerings is looking to upgrade existing clients who have leveraged these systems oftentimes for decades. LinuxONE is a completely different market for IBM. New client footprints are a potential engine for accelerated growth and if IBM can look to add new LinuxONE customers such as Sagicor in Jamaica, I expect the Systems numbers to continue to power the company's overall topline growth ambitions.
Looking Ahead
The LinuxONE line of servers is the hidden gem of the IBM System portfolio. Where IBM's other server and storage lines are cyclical in nature and rely on upgrades coming from an established base of customers, LinuxONE is a genuine opportunity for IBM to capture new clients. We have seen LinuxONE grow rapidly since its launch in 2015 to become a multi-hundred-million-dollar line of business posting growth numbers that would typically be seen by high growth SaaS companies.
The new Emperor 4 is another inflection point in the relatively short history of LinuxONE and represents an opportunity to further invest in growth to power the open-source explosion going on in the market. I will be looking for IBM to fully capture the opportunity present in the market for high-end, mission-critical Linux focused servers by talking more about LinuxONE and looking to further invest in GTM efforts to drive sales to new clients.
Disclosure: Futurum Research is a research and advisory firm that engages or has engaged in research, analysis, and advisory services with many technology companies, including those mentioned in this article. The author does not hold any equity positions with any company mentioned in this article.
Analysis and opinions expressed herein are specific to the analyst individually and data and other information that might have been provided for validation, not those of Futurum Research as a whole.
Other insights from Futurum Research:
The Six Five On the Road: Distributed Infrastructure, AI, and How IBM's Vision of the Future of Computing Extends to Edge 
IBM's Cost of a Data Breach Report Reveals Data Breach Cost Is an All-Time High, Raising Consumer Prices
IBM Q2 2022 Revenue Up 9% to $15.5B Amid Macro Headwinds
Image Credit: IBM
The original version of this article was first published on Futurum Research.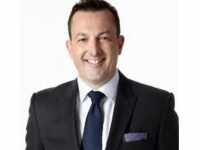 Steven Dickens is Vice President of Sales and Business Development and Senior Analyst at Futurum Research. Operating at the crossroads of technology and disruption, Steven engages with the world's largest technology brands exploring new operating models and how they drive innovation and competitive edge for the enterprise. With experience in Open Source, Mission Critical Infrastructure, Cryptocurrencies, Blockchain, and FinTech innovation, Dickens makes the connections between the C-Suite executives, end users, and tech practitioners that are required for companies to drive maximum advantage from their technology deployments. Steven is an alumnus of industry titans such as HPE and IBM and has led multi-hundred million dollar sales teams that operate on the global stage. Steven was a founding board member, former Chairperson, and now Board Advisor for the Open Mainframe Project, a Linux Foundation Project promoting Open Source on the mainframe. Steven Dickens is a Birmingham, UK native, and his speaking engagements take him around the world each year as he shares his insights on the role technology and how it can transform our lives going forward.