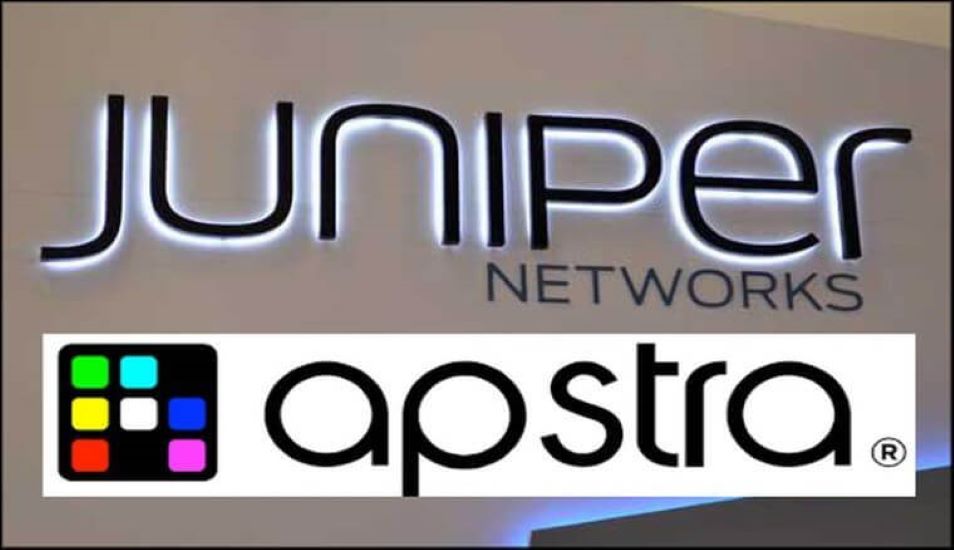 The News: Juniper, a provider of secure, AI-driven networks, announced that the company has entered into a definitive agreement to acquire Apstra, a supplier of intent-based networking and automated closed loop assurance. Juniper's strategy is to change the way networks are built, operated and secured in the cloud era by using AI-driven automation. Apstra is designed to accelerate this by combining next generation network automation based on an open, multivendor architecture with Juniper's Data Center networking portfolio based on Junos, the proven open, programmable and high-scale operating system for next generation data centers and cloud networks. The combined solution helps public and private cloud builders optimize operations for application experience as they accelerate on the path toward the self-driving network. Read the full Juniper Press Release.
Juniper Acquires Apstra: Boosts IBN Credentials but Multivendor Independence Issues Loom
Analyst Take: Juniper's Apstra acquisition is aimed primarily at Cisco and the company's strong hand in the data center networking market segment, including its intent-based networking (IBN) framework and Application Centric Infrastructure (ACI) solution. The move strengthens Juniper's own IBN proposition by using the Apstra Operating System (AOS) to streamline the process of designing, deploying, and operating data center networks.
To review, IBN is a software-powered automation framework that enables data center implementers to program policy-based outcomes for network and domain orchestration processes. Using such policies, IBN is capable of automating the provisioning and configuration of services while also administrating application awareness and intelligence.
AOS capabilities include providing a unified view into the associations and interdependencies of a vast array of data center elements. AOS is developed to enable data center implementers to rapidly pinpoint and resolve issues across the span of infrastructure silos regardless of vendor source of hardware version. AOS supports multivendor integrations providing closed loop automation and analytics to clients independently of their underlying infrastructure, extending to SONiC (Software for Open Networking in the Cloud) shops.
With this acquisition, AOS will become aligned to Juniper's JUNOS, and I believe rivals will challenge Juniper's ability to maintain its multivendor neutrality long-term. Regardless Juniper is clear on its strategic intention to sustain the multivendor independence credentials of AOS in order to provide data center customers more deployment flexibility. In the near-term, I expect Juniper to work with Apstra's customers in maintaining AOS neutrality, although the sales cycles will need to consistently demonstrate ecosystem leadership in order for Juniper to compete more effectively against Cisco in driving and determining data center networking evolution. Competition between Cisco and Apstra has been heating up over the last year, so I view Juniper's acquisition of Apstra as a logical extension of its long-standing rivalry with Cisco.
Of note, I see the acquisition of Apstra undercutting Juniper data center networking rivals, such as Arista, who rely heavily on Apstra for IBN capabilities. The move may also be doing Cisco a small favor in this regard, but players like Arista need to find more and different IBN partners to hedge against Juniper's acquisition of Arista.
I have little doubt Apstra will sustain its commitment to open programmability, particularly in supporting data center switching platforms with SONiC integration and across the SONiC ecosystem. By the same measure, Cisco is also clear about supporting SONiC implementations and it will be difficult for Juniper to achieve much differentiation on SONiC support considerations alone.
Juniper Acquires Apstra: Rapid Integration of all Data Center Networking Assets is Key
Of concern, Juniper needs to swiftly integrate its recent data center networking-related assets into a more cohesive portfolio and marketing message. Prior to announcing its intent to acquire Apstra, Juniper acquired 128 Technologies (128T) and Netrounds. The 128T acquisition included a heavy marketing focus on SD-WAN and augments Juniper's ability to address data center interconnection (DCI) problems through secure vector routing and the 128T Conductor product's ability to provide management overlay. The Netrounds acquisition injected automated service assurance capabilities across Juniper's portfolio, including comprehensive validation of services/workloads distributed across data centers and public clouds.
Now Juniper must demonstrate it is up to the task of blending its recently acquired data networking assets into a more direct competitive threat against Cisco in order to allay concerns related to potential integration overhead and disruption. In the interim, I expect Cisco to claim time-to-market advantages over Juniper in the IBN and overall data center networking spheres as Juniper figures out how to put all the pieces together optimally.
Juniper Acquires Apstra: Key Takeaways
Overall, Juniper made a smart choice in pulling the trigger on acquiring Apstra. Data center environments will require IBN intelligence to handle the fast-emerging demands, such as compute-intensive AI/ML workloads, high-performance computing (HPC) clusters, and 5G-IoT builds, on their resources (e.g., DCIs, 400G upgrades)
In the near future, I believe the main portfolio development and marketing question for Juniper is "How soon is now" in orchestrating all of its recent acquisition pieces into a more cohesive, fully integrated data center networking proposition that challenges Cisco more broadly and directly.
Futurum Research provides industry research and analysis. These columns are for educational purposes only and should not be considered in any way investment advice.
Other insights from Futurum Research:
Juniper Acquires 128 Technology to Swiftly Differentiate its SD-WAN Portfolio but Must Prove Market Readiness
Cisco Silicon One Becomes One Essential Value Proposition for CSPs and Web Scale Data Centers
Why Edge Computing and Data Centers Must Work in Harmony
Image Credit: eWeek
The original version of this article was first published on Futurum Research.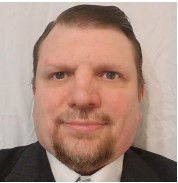 Ron is an experienced research expert and analyst, with over 20 years of experience in the digital and IT transformation markets. He is a recognized authority at tracking the evolution of and identifying the key disruptive trends within the service enablement ecosystem, including software and services, infrastructure, 5G/IoT, AI/analytics, security, cloud computing, revenue management, and regulatory issues.